Alexander McQueen Opens Its First Canadian Boutique in Toronto
Bringing luxury to the city.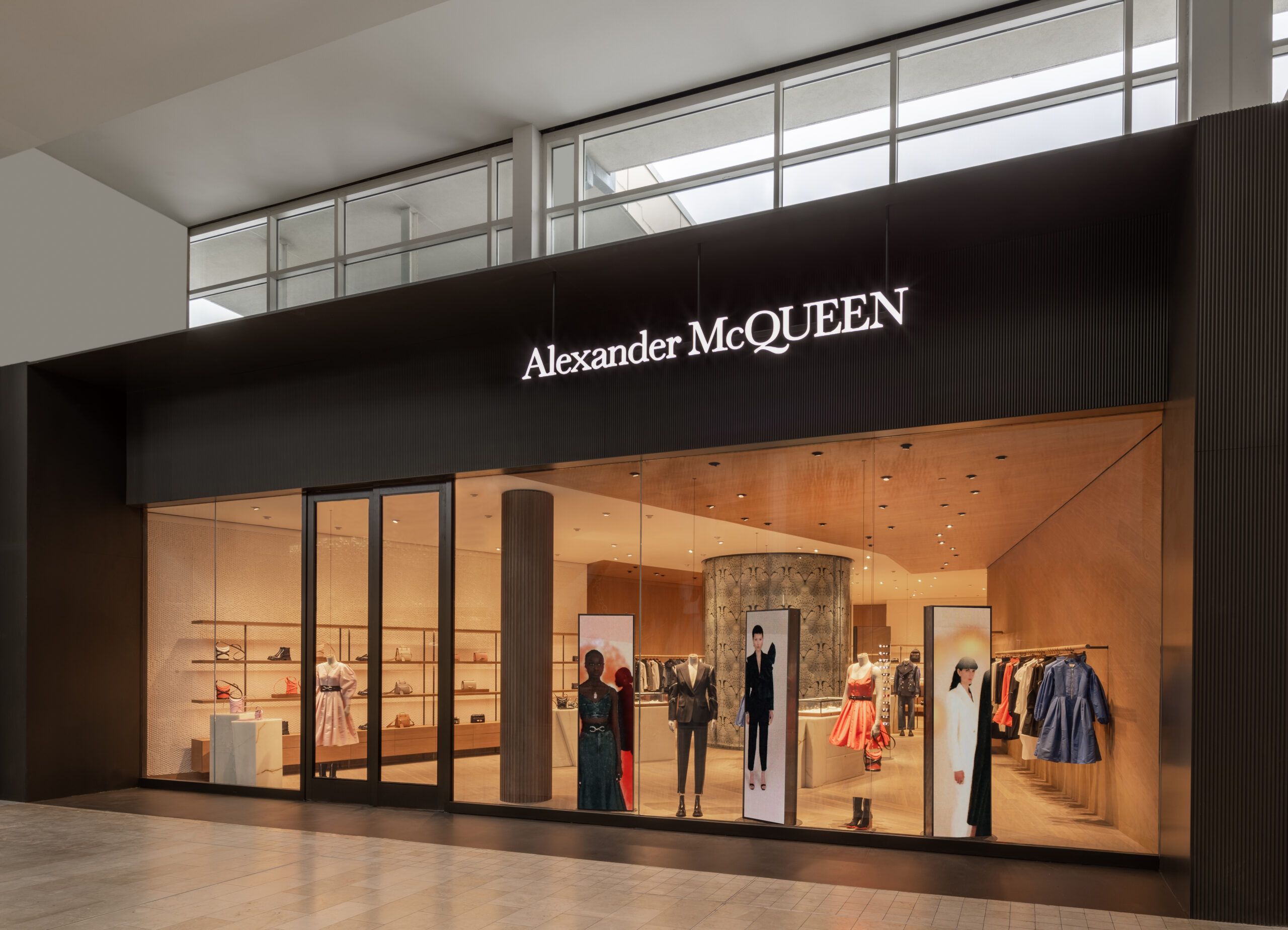 The name is synonymous with exceptional luxury, but it is also known for original designs, theatrical catwalks, and refined artistry—Alexander McQueen does high fashion with a twist. Famously decorated with skulls and bones, the pieces have become emblems of innovation, trailblazing through both couture and ready-to-wear. Avant-garde silhouettes, armadillo heels, and precise tailoring are all signatures of the fashion house. Alexander McQueen made its Canadian retail debut last week with the opening of its first Toronto boutique, located in Yorkdale Shopping Centre.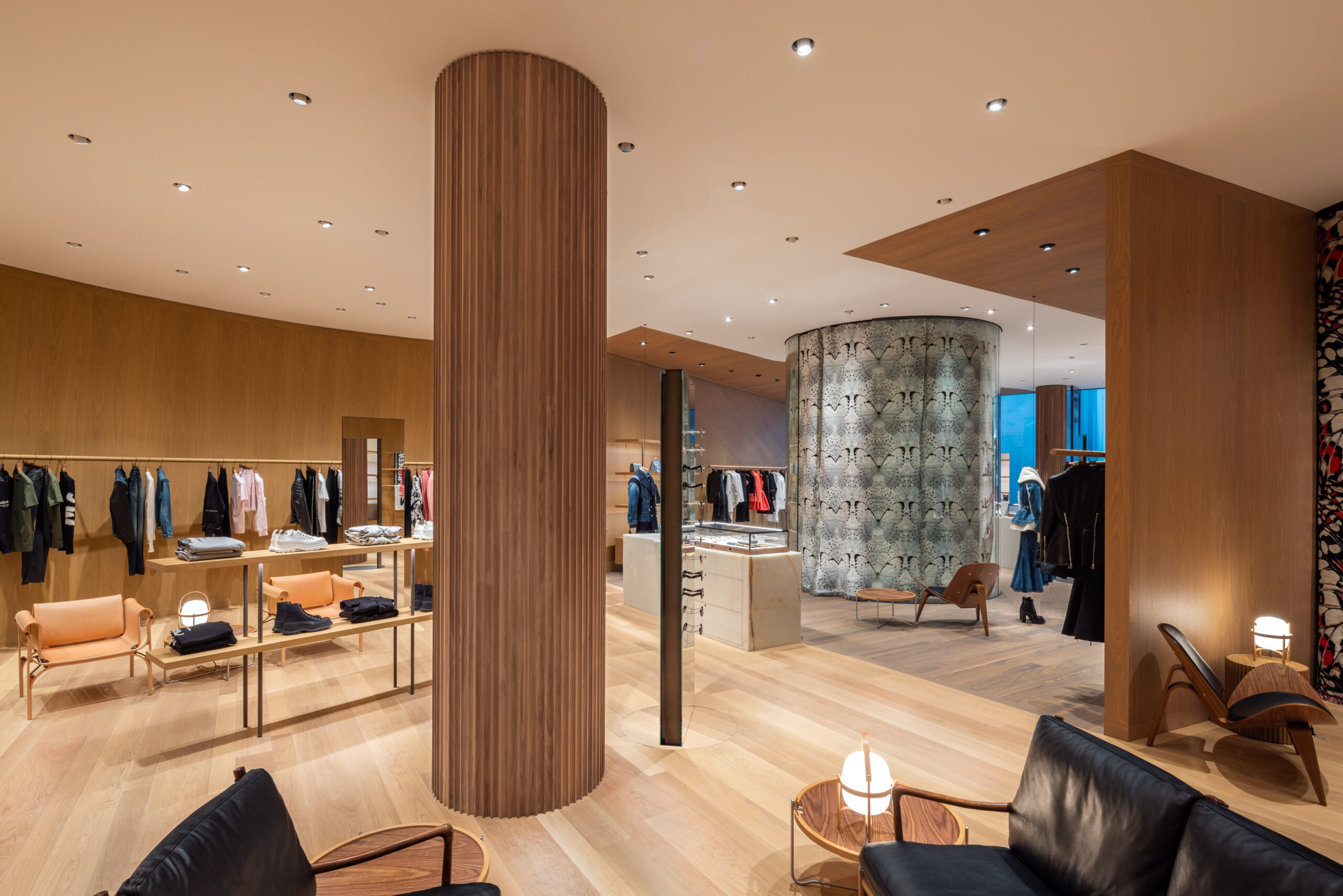 Creative director Sarah Burton collaborated with architect Smiljan Radic on the store's design, which draws on the fashion house's values, such as a fascination with nature, using both oak and walnut woods throughout the space. Displaying both men's and women's ready-to-wear, the mannequins wear pieces that reference the themes of McQueen's runway collections, showcasing their technical ingenuity and creative nuances. The change rooms are cylinders of glass, contributing a futuristic feel. The combination of natural materials and contemporary design elements embodies Alexander McQueen's ethos of traditional craftsmanship and innovation in the realm of fashion.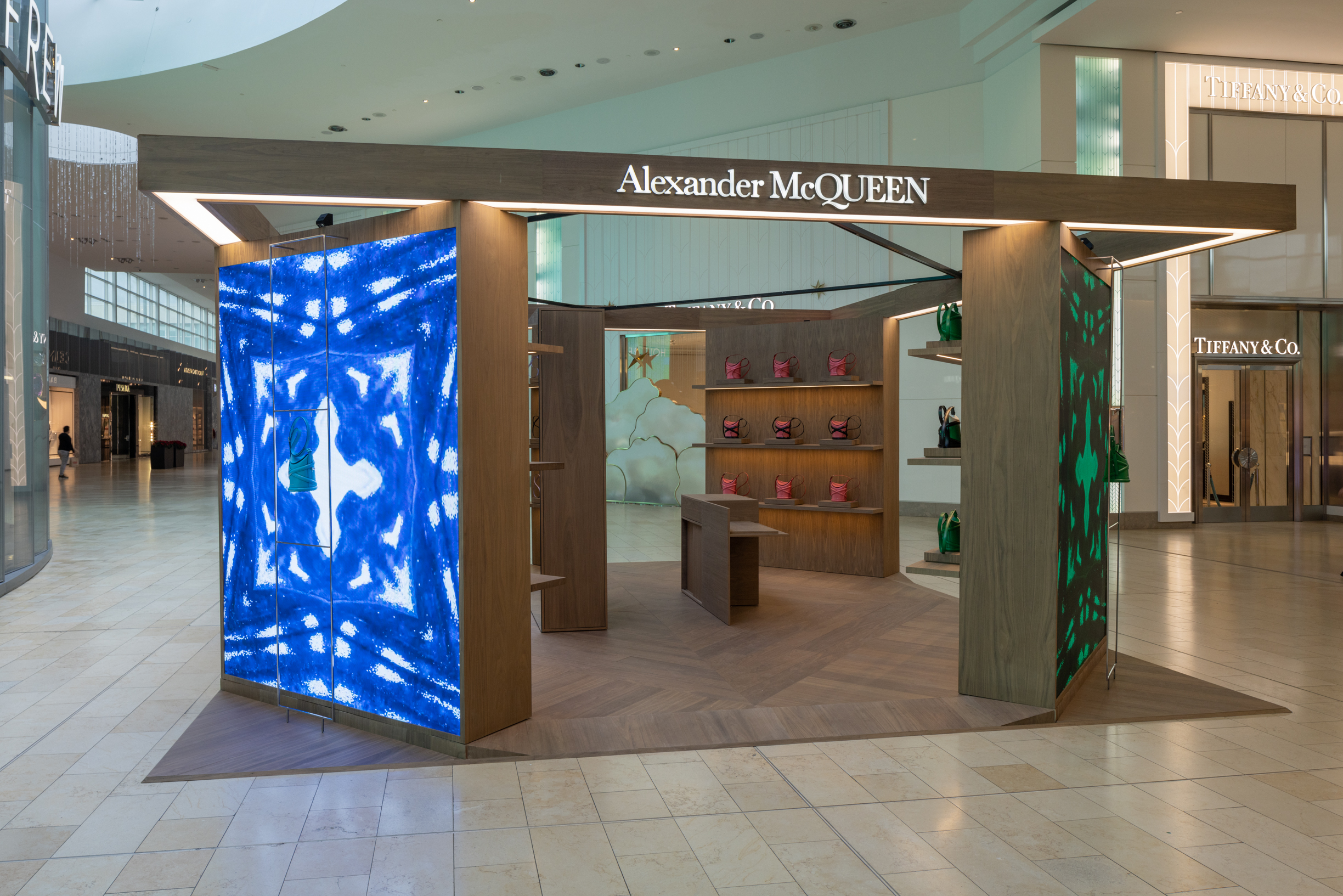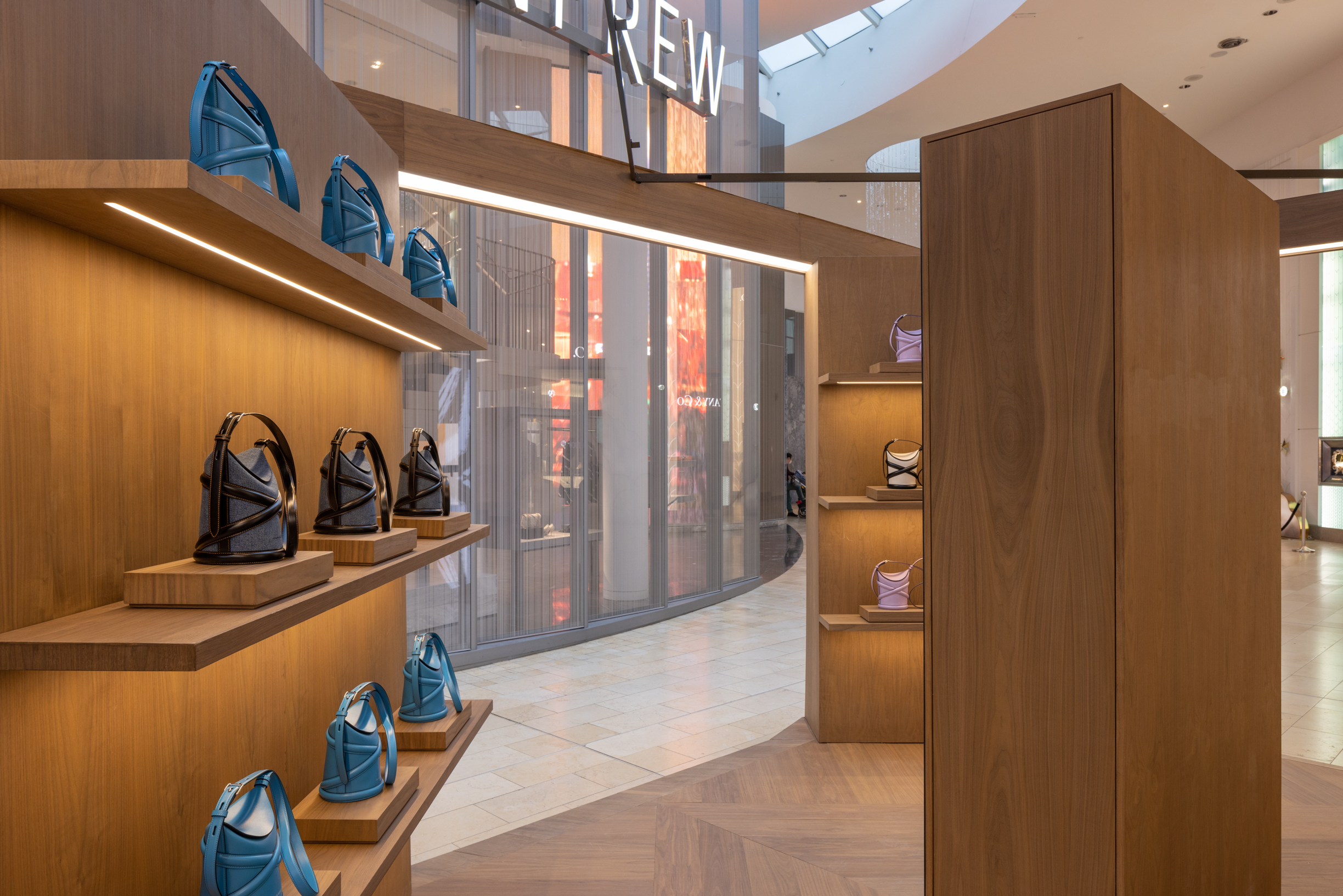 Open until December 23, Alexander McQueen has designed a pop-up dedicated to and inspired by The Curve Bag. The pop-up includes every version of the bag from the most current colours and fabrication to more timeless designs. The temporary boutique is one of a series of pop-ups opening worldwide.
3401 Dufferin St, Toronto, ON M6A 2T9