A Heavenly Tropical Fruit Tart Recipe
Steve Hodge's dark chocolate passionfruit tart is a tropical treat.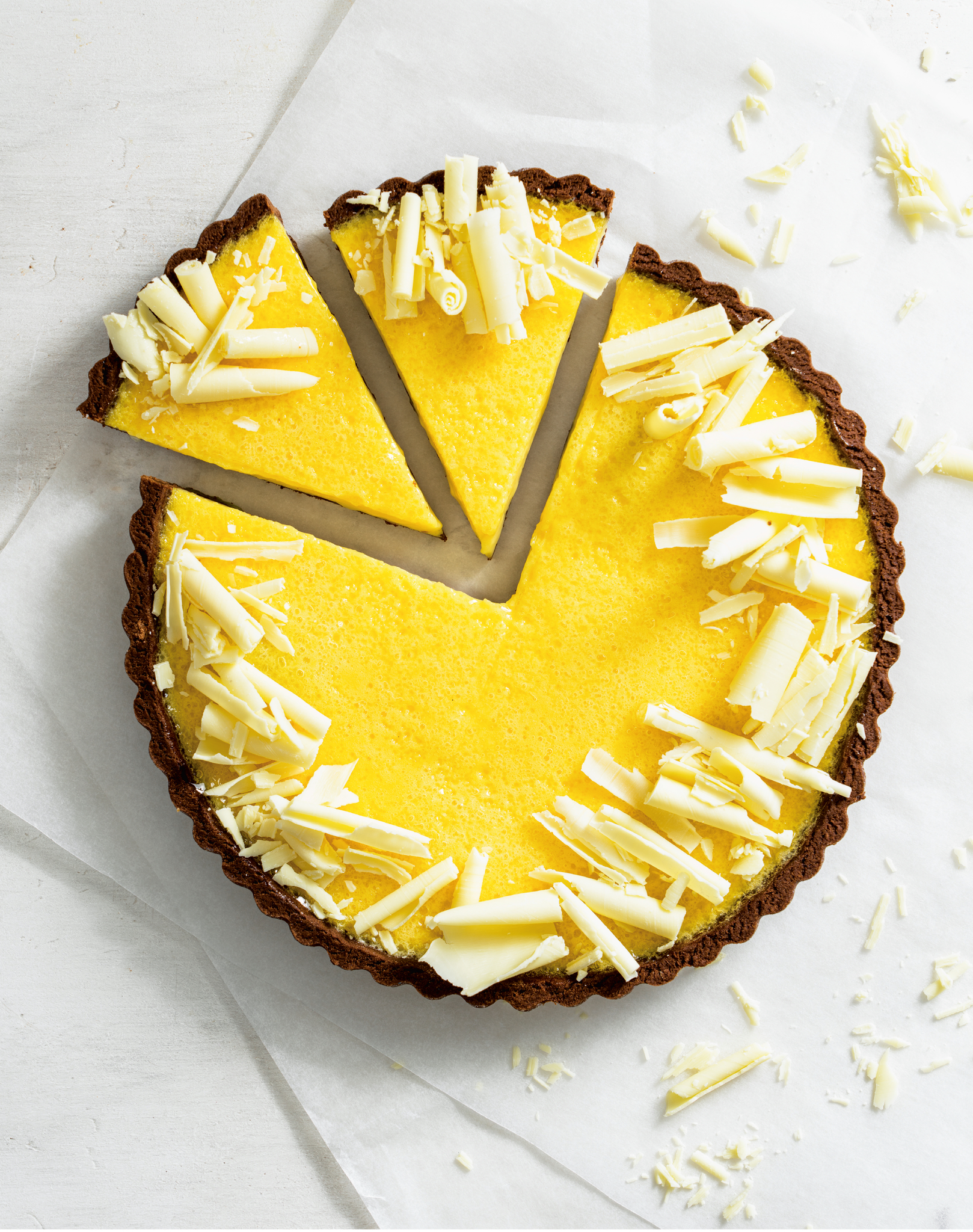 Temper Chocolate & Pastry's owner, Steve Hodge, makes some of the sweetest treats in Vancouver, and soon anyone with a sweet tooth will be able to try his creations at home. Hodge's new cookbook, Chocolate All Day, arrives October 17. NUVO readers get a sneak peek at the forthcoming book thanks to this recipe for Hodge's dark chocolate passionfruit tart. "I love to incorporate tropical fruits into my desserts, especially passionfruit. Passionfruit and chocolate share similar citrus and floral notes, making them a perfect pairing. I use the chocolate tart shell for its rich structural texture and the creamy passionfruit filling for balance. It adds a delicious bite of acidity and bitterness," Hodge says in the introduction to the recipe.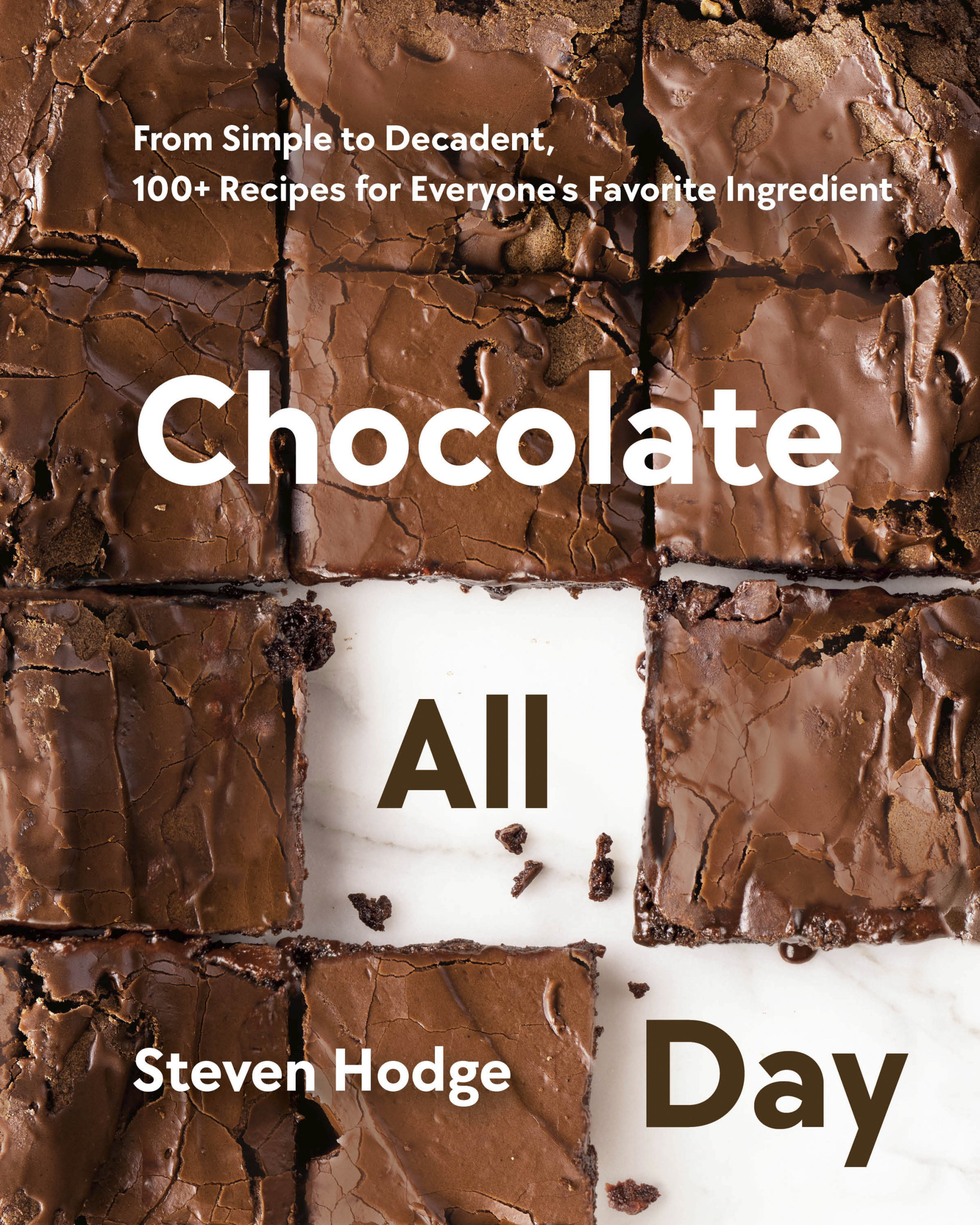 Ingredients
For the tart shell:
½ cup unsalted butter, room temperature
½ cup icing sugar
¼ teaspoon kosher salt
1 large egg, room temperature
1½ cups all-purpose flour
2 tablespoons almond flour
2 tablespoons Dutch-process cocoa powder
For the passionfruit filling:
4 large eggs
½ cup heavy cream
1/3 cup passionfruit purée
¼ cup granulated sugar
White chocolate curls to garnish
Method
Preheat the oven to 325°F.
For the tart shell, combine the butter, icing sugar, and salt in the bowl of a stand mixer fitted with the paddle attachment. Cream until light and fluffy. Add the egg and beat to combine, until fluffy.
Sift together the all-purpose flour, almond flour, and cocoa powder. Add to the butter mixture, beating on medium-low speed until it just comes together.
Remove the dough from the bowl, flatten into a square, and wrap with plastic wrap. Chill in the fridge for 20 minutes.
While the dough is resting, make the passionfruit filling. Combine the eggs, cream, passionfruit purée, and sugar in a bowl and blend with an immersion blender. Strain the mixture into a clean bowl and set aside.
Remove the dough from the fridge and lightly flour the work surface. Roll out the dough to 12 inches in diameter and about 1/8 inch thick.
Spray a tart pan with nonstick spray, then line it with the dough, letting it hang over the sides without stretching it. Trim off any excess.
Line the bottom of the tart shell with aluminum foil and fill with baking beans. Bake in the preheated oven for 10 minutes. Remove the baking beans and bake for another 5 minutes, until light golden brown. Remove from the oven and let cool completely.
Reduce the oven temperature to 210°F. Fill the tart shell to the top with the passionfruit filling. Place in the oven and bake for 45 to 50 minutes, or until the centre is set and not jiggly.
Remove from the oven and place in the fridge to cool. Once the tart is cool, remove from the pan.