A Diamond-Studded Palme d'Or for the 75th Anniversary of the Cannes Film Festival
Filmmaking's prestigious award is crafted by Chopard.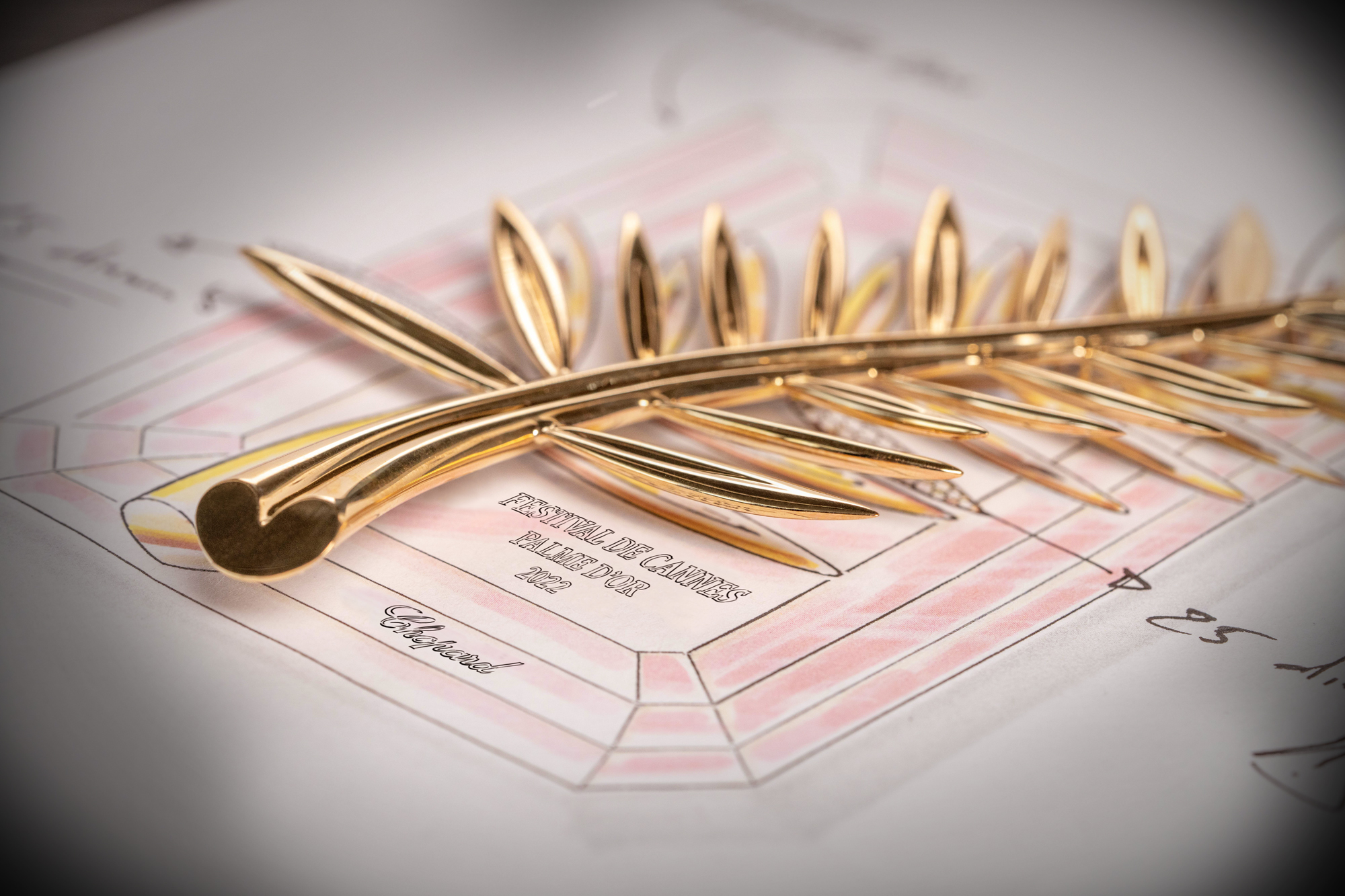 The world's greatest film festival is almost upon us. In a couple of weeks, the glitterati will descend upon the Côte d'Azur for the 75th Cannes Film Festival. Films from all over the world compete to win the Palme d'Or, last year awarded to Julia Ducournau for her film Titane. (Canadian filmmaker David Cronenberg's Crimes of the Future is set to premiere at the festival this year.)
Undoubtedly there will be plenty of fashion moments, but the ceremony is also a chance for jewellers to show off their daring creations—in the case of Chopard, the coveted Palme d'Or trophy. An official partner for 25 years, Chopard has a long-standing relationship with Cannes, dressing celebrities in its jewels for the red carpet.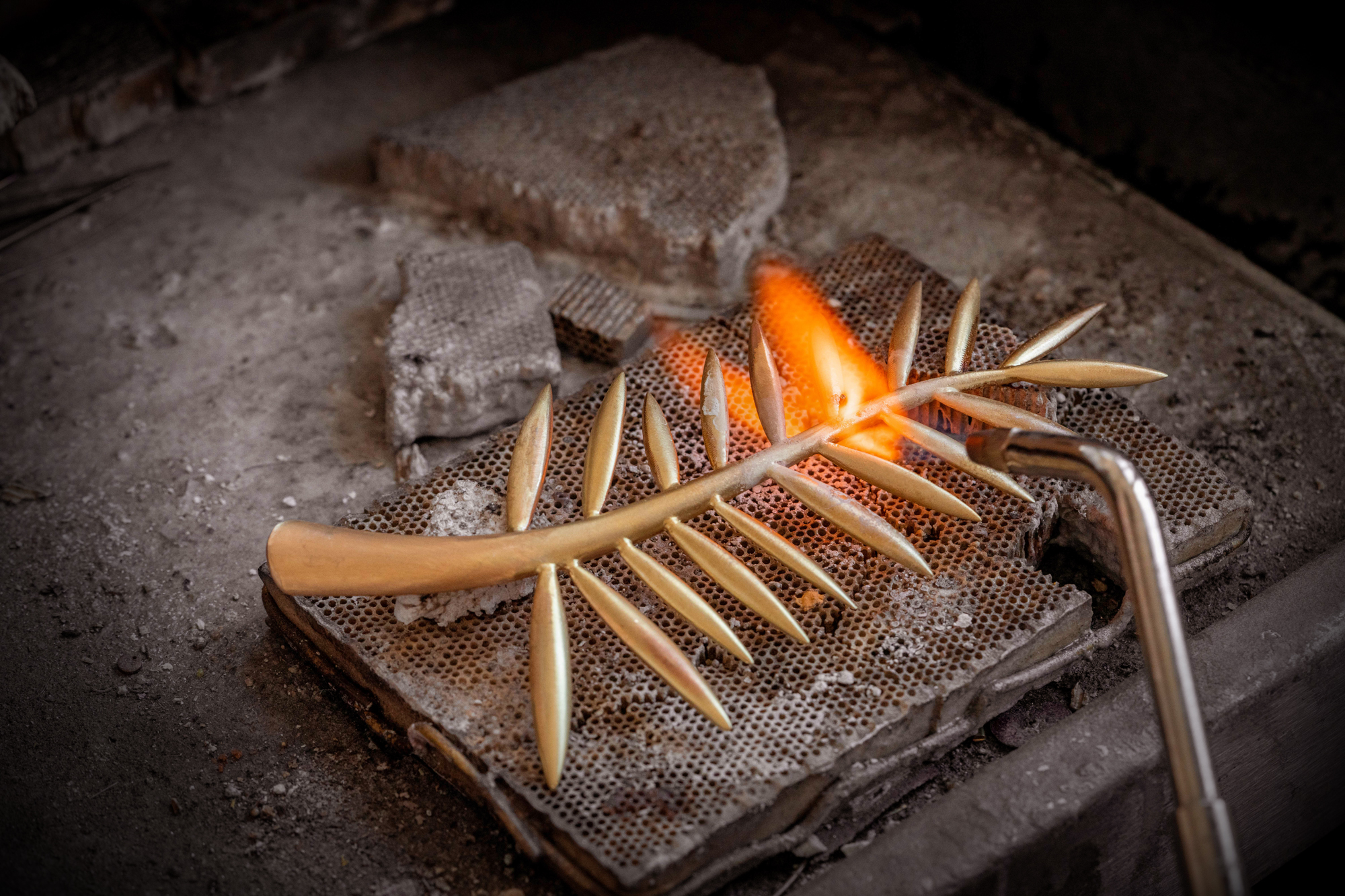 For the festival's jubilee, Chopard artistic director and co-president Caroline Scheufele has revisited the Palme d'Or, handcrafted in the Swiss jeweller's haute joaillerie workshops in Geneva. The 18-karat yellow gold Palme, traditionally placed on a rock cushion crystal, now sits on a rose quartz base. In addition, two of the delicate leaves are now studded with diamonds: one is accented with 75, the other 25.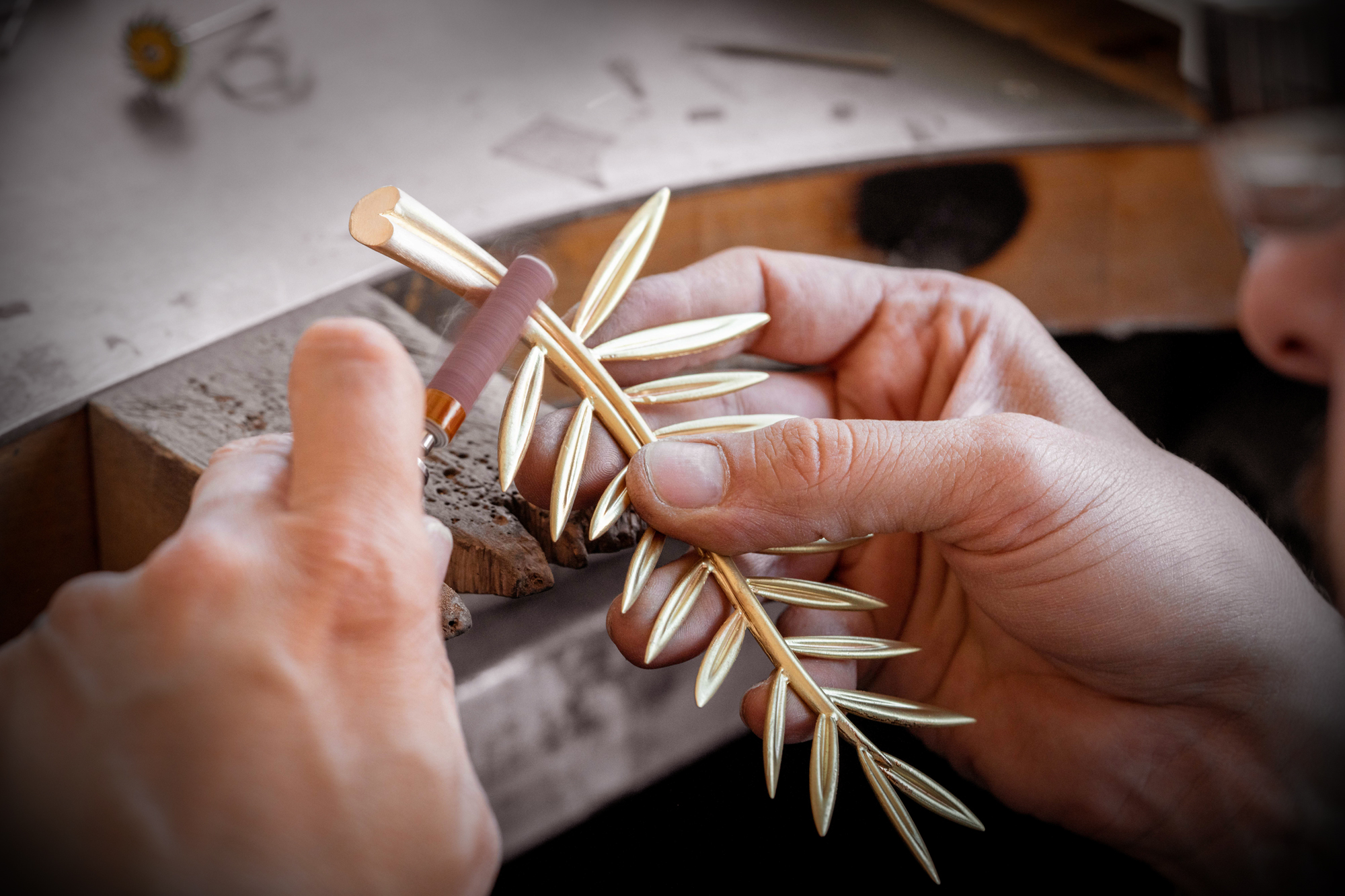 Scheufele is a passionate film lover, and during the two-week festival, Chopard will once again take over the rooftop at the Hotel Martinez, transforming it into a club overlooking the Croisette. By day, the locale provides intimate viewing rooms of the Red Carpet Collection. By night, it becomes a quasi nightclub where, as Scheufele has said of past years, "good friends, new friends, old friends, friends from all over the world" convene.