5 Canadian Non-Alcoholic Beers for Dry January and Beyond
Non-alcoholic beer is fully flavoured thanks to Canada's pioneering craft breweries.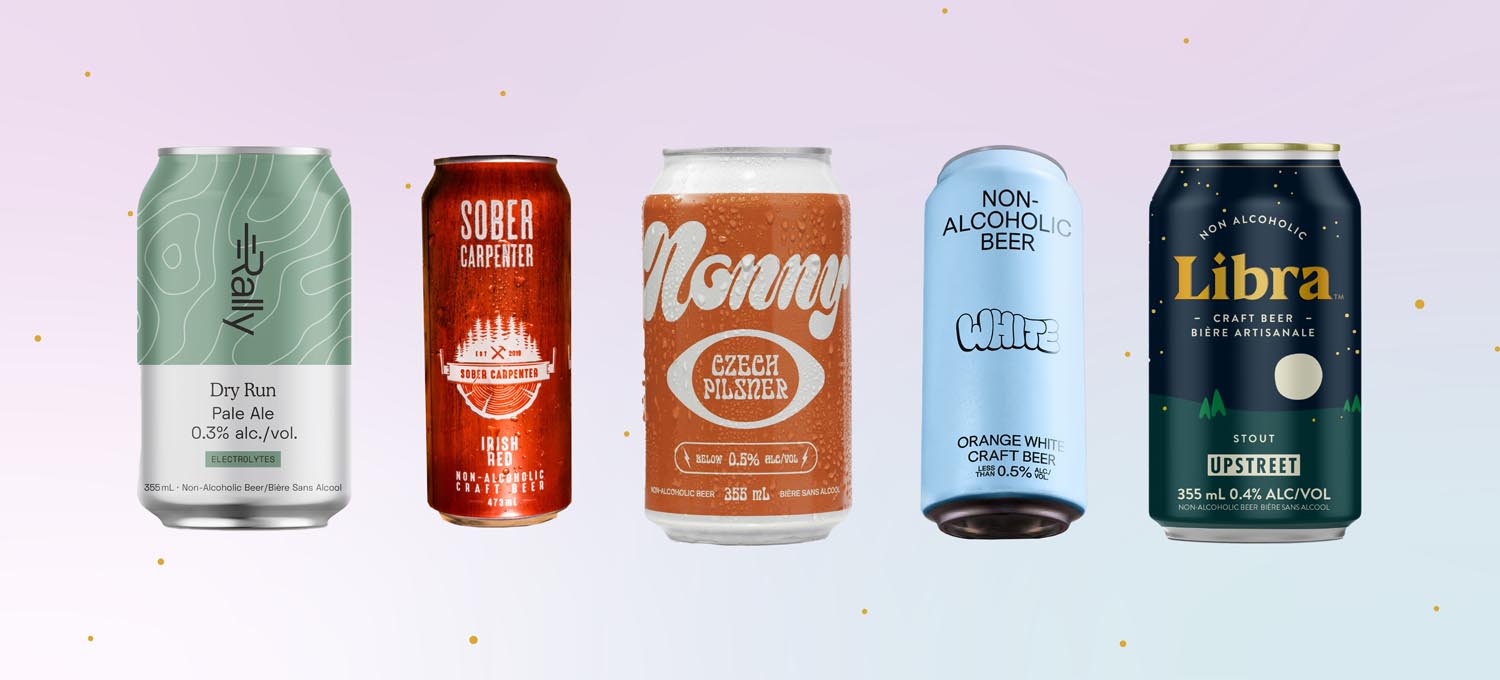 You've heard it again and again over the past few years: the non-alcoholic drinks industry is rapidly expanding as more people abstain from alcohol for health or other reasons. For a long time, this phenomenon sparked a demand to which there was little meaningful response from the brewing world in terms of higher-quality beers. But now, thanks to a handful of craft breweries across the country, there is a surplus of fantastic non-alcoholic beer options for those looking to cut down on the alcohol or eliminate it altogether. Below, we've rounded up the best non-alcoholic beers brewed in Canada today, all of which are widely available across the country.
Montreal's Bière Sans Alcool made a name for itself over the pandemic, when cool kids from coast to coast were spotted opting out of drinking and sipping the non-alcoholic beer in the brightly coloured, minimally branded cans instead. Its White is generously flavoured with orange and lemon peels, and the lack of alcohol seems to lighten the bready quality Witbier is known for.
The non-alcoholic offshoot of Upstreet Brewing in Charlottetown, PEI, Libra brews types of beer rarely seen in the non-alcoholic space. The stout is a particular standout not only because it's as rich as a pint of Guinness, but also because it's not as rich calorically, coming in at 30 calories compared to a can of the Irish heavyweight's 125. If insipid macro lagers from big breweries scared you off non-alcoholic beer, Libra's stout is one to try.
Vancouver's Nonny Beer has quickly become the go-to non-alcoholic option at the city's hipper restaurants, bars, and breweries, and for good reason. Beyond the legitimately cool, merchworthy branding, Nonny does something few non-alcoholic beer brands do: challenge the status quo. Its Czech pilsner is floral, brightly carbonated, and like nothing you've ever tasted before.
Rally Beer Company makes alcoholic and non-alcoholic beer for athletes, adventurers, and all manner of people looking to live a healthier lifestyle. Its non-alcoholic pale ale includes all the traditional beer ingredients—water, barley, and hops—as well as sea salt from Newfoundland and Labrador, providing valuable electrolytes and a zippy, saline taste for drinkers finishing a long workout.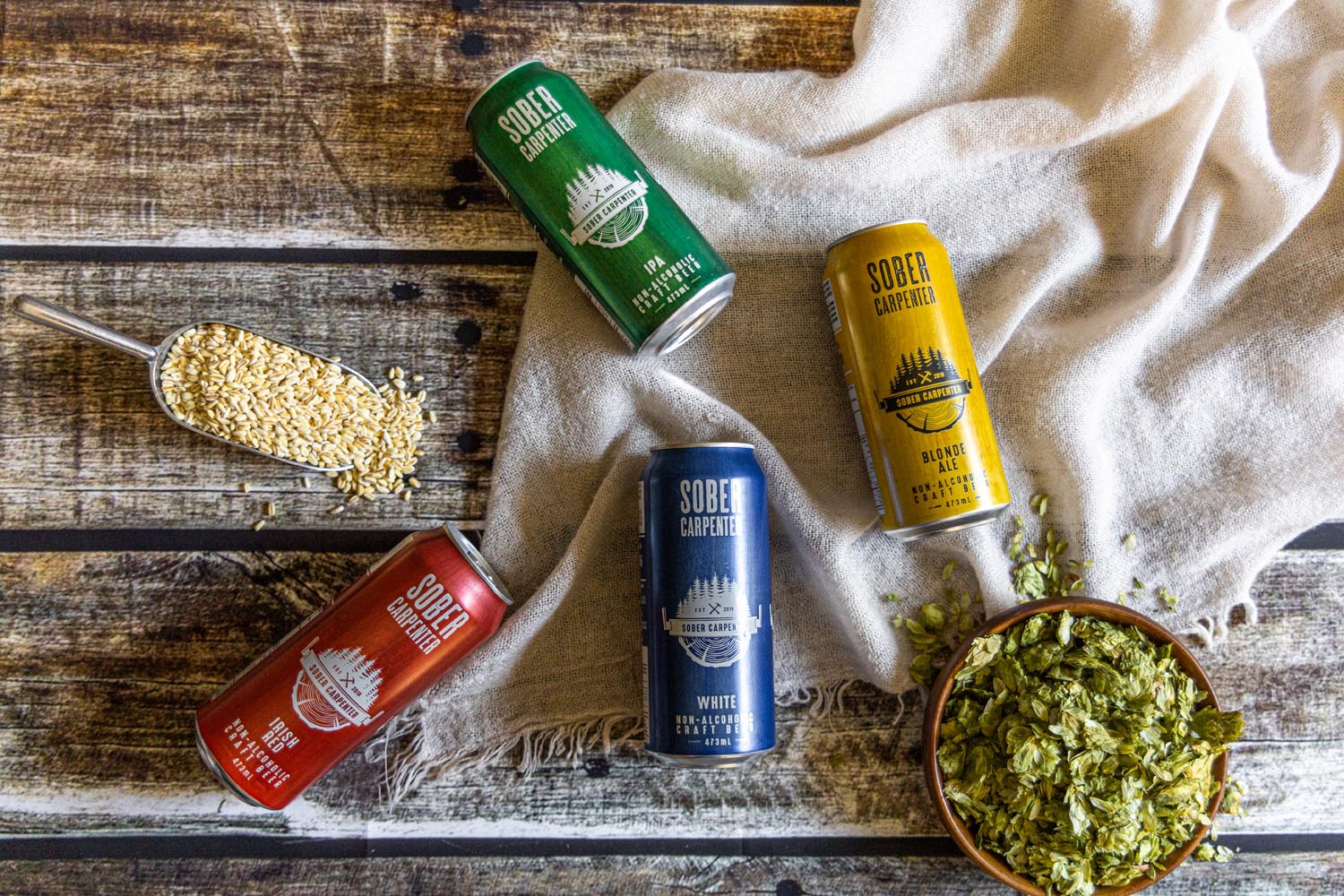 If you've never had an Irish red ale before, there's no need to try an alcoholic version—this offering from Montreal's Sober Carpenter is as good as they come. Flavourwise, Irish red ales fall somewhere between a porter and a pale ale—this one has prominent coffee, burnt marshmallow, and fruitcake notes alongside gently bitter vegetal ones. With free shipping on two cases Canadawide, Sober Carpenter makes discovering this under-the-radar style of beer easier than ever.