The Ritz-Carlton, Toronto, Debuts the Reimagined Spa myBlend
Combining technology, customization, and sustainability, the relaunched Spa myBlend has chosen Toronto as its first location in the Americas.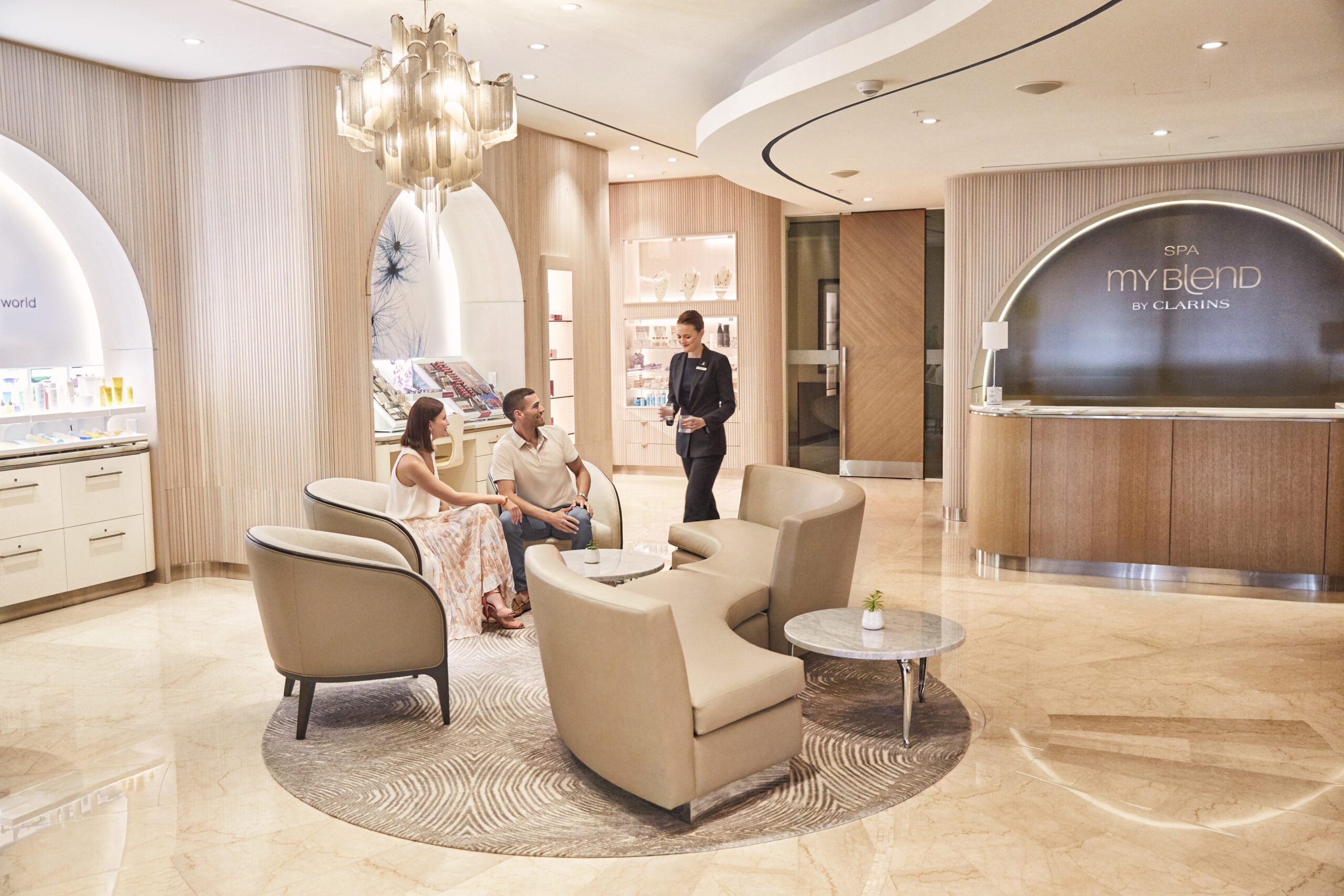 Spa myBlend at the Ritz-Carlton, Toronto, is one of the most luxurious places in the city to get pampered. The sprawling 23,000-square-foot urban wellness oasis feels a world away from the concrete jungle outside. In October 2022, the Toronto spa also became the only location in the Americas (and one of only four spas worldwide) to use the newly formulated Clarins myBlend product line—cementing Spa myBlend as a destination for beauty aficionados.
The brand's first spa outside France combines high-tech gadgets such as LED face masks and microcurrent devices with high-performance skin care that taps into the power of peptides. The line was developed by Dr. Olivier Courtin, a former surgeon and the son of Clarins founder Jacques Courtin-Clarins. Courtin formulated a peptide complex containing ingredients that protect the skin's sensory receptors captors from oxidative stress.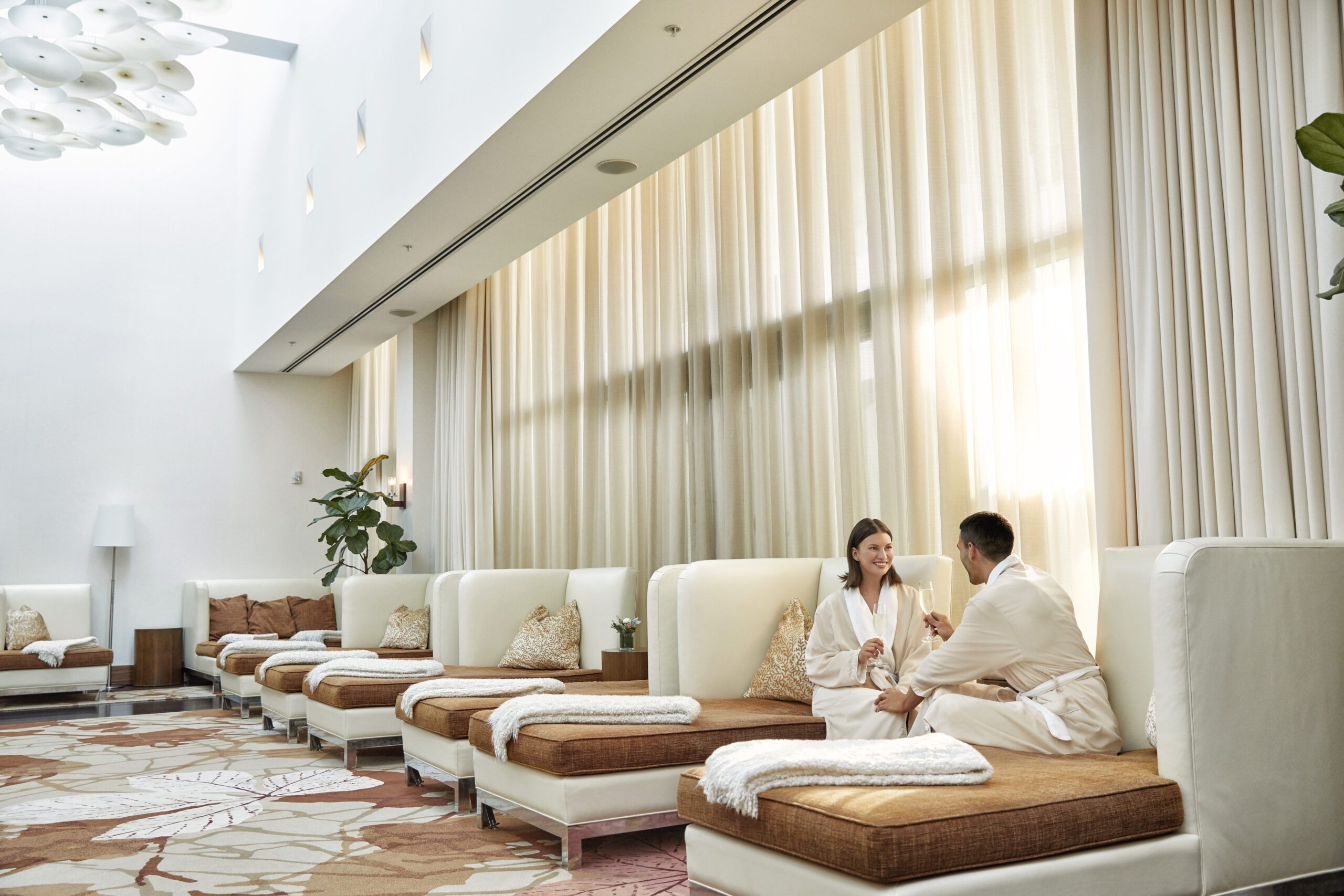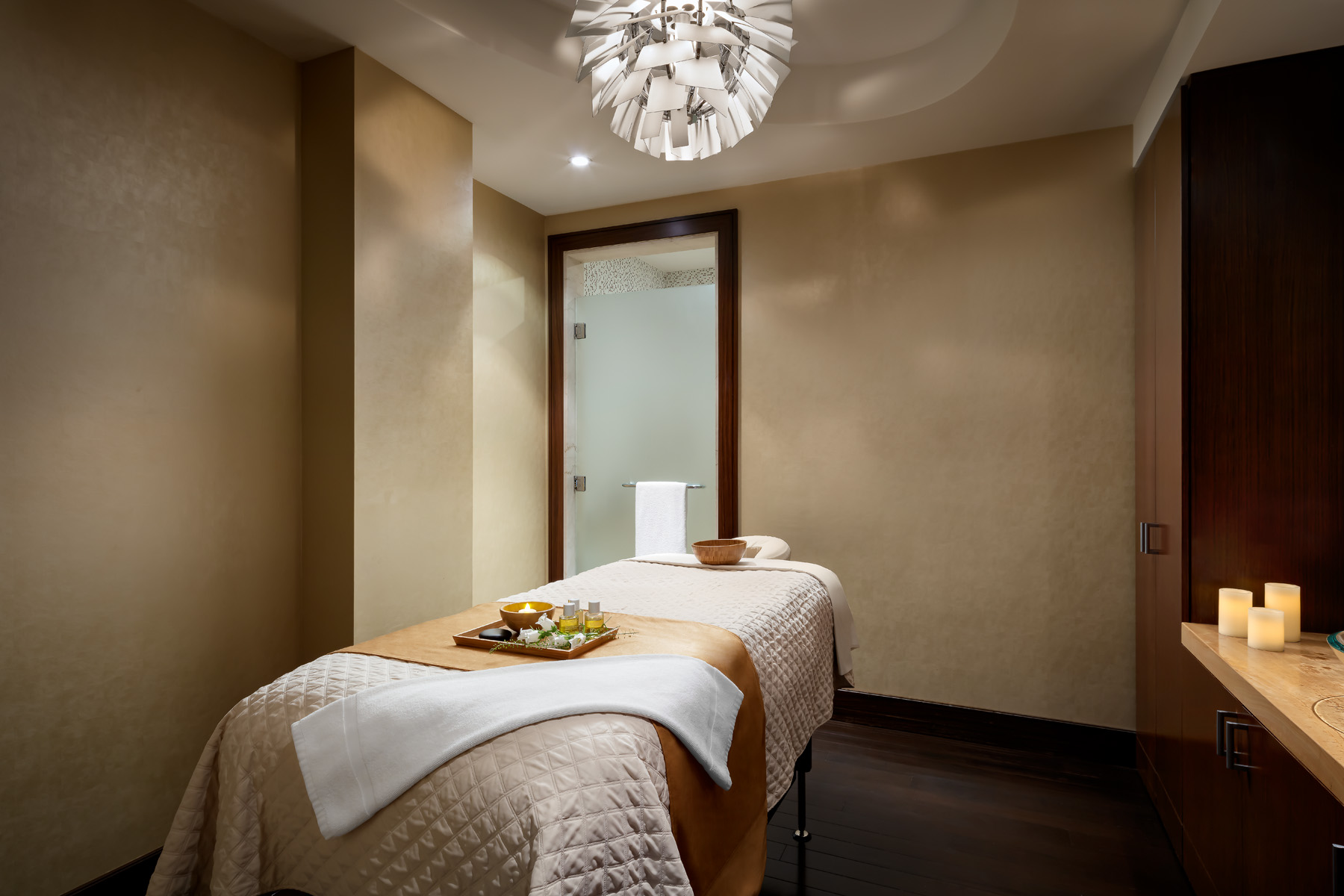 The relaxing environment at the Ritz-Carlton also helps melt away any tension. A facial here takes place in a calming, sleek, white space with earth-tone accents and sweeping city views. Afterward, guests can use the saltwater pool, saunas, hot tubs, and lounges, but the facial is otherwise followed by a personalized treatment that's basically a "gym for your face," with the intensity depending on your skin's needs.
"We're all different, so we take everything into account, including your lifestyle, emotions, and environment," says Suzy Lebert, myBlend's brand director. Each facial begins with an in-depth skin analysis before the therapist selects a cleanser, serum, mask, and cream from the myBlend collection. Further treatments come from devices like myBlend's LED face mask, which Lebert calls "the Rolls-Royce of face masks," thanks to powerful infrared lights used to boost collagen and elastin and improve skin texture. This made-to-measure, regenerative approach has been part of the brand's mission since it was created in 2007.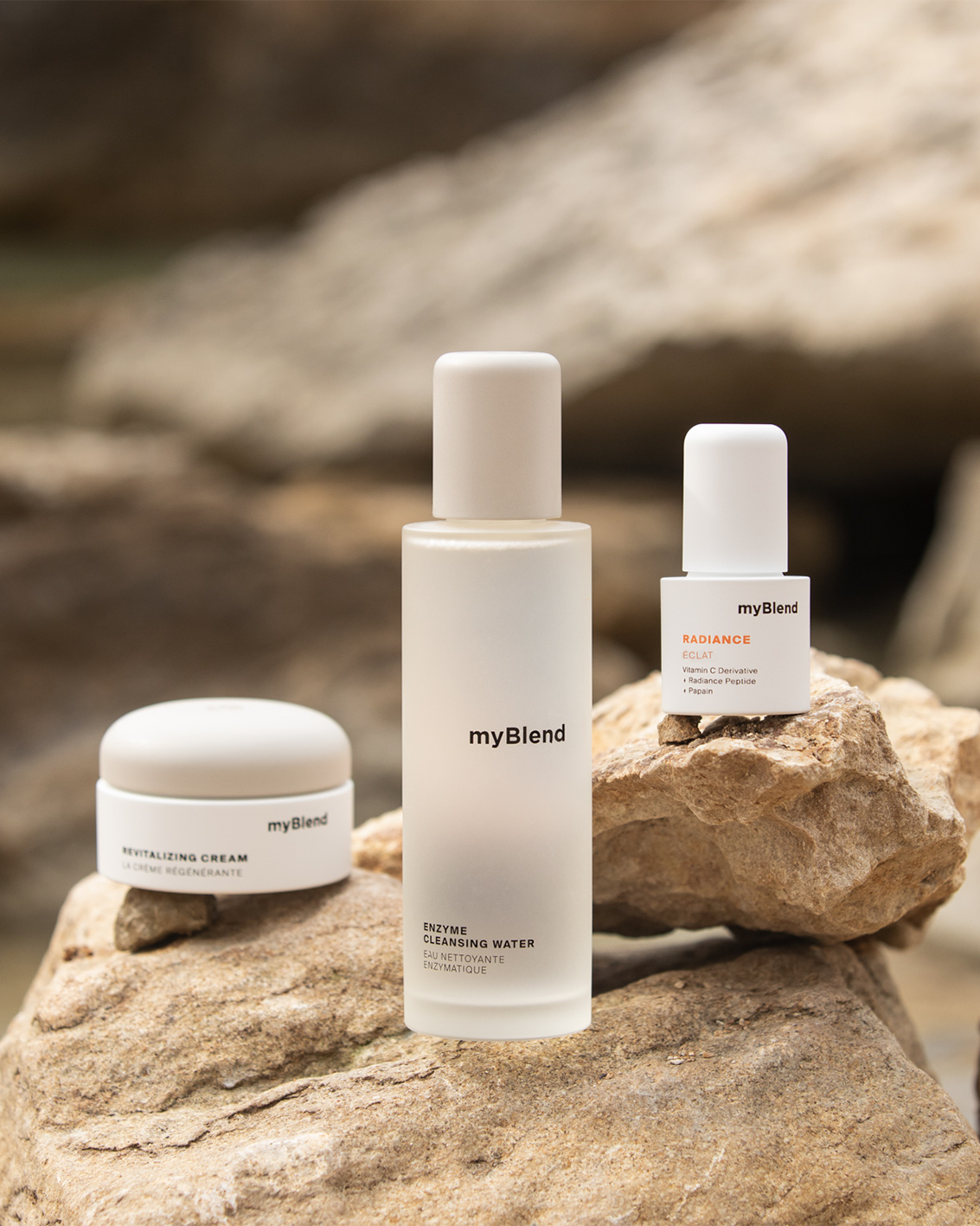 The environmentally conscious packaging is almost completely plastic-free. Instead of a plastic spatula, the face cream comes with a miniature rose quartz gua sha applicator. On the carton made of 100 per cent recyclable and recycled paper, a QR code allows customers to trace where every ingredient was sourced—from the glass jars made in Italy to organic turmeric responsibly sourced from India.
"These are products people don't have to hide in their bathroom—they're like design objects," Lebert says. "We wanted to propose a new version of luxury that's more transparent, honest, and respectful to both the environment and our skin."