Celebrating 10 Canadian Women on International Women's Day
Sisters doing it for themselves.
In the spirit of International Women's Day, we celebrate the incredible Canadian women we have featured over the past year. Each one is making an impact on the cultural, political, and artistic landscape of this country and globally. These filmmakers, musicians, artists, activists, creators, authors, and entrepreneurs are worth shouting out today and everyday. #IWD2020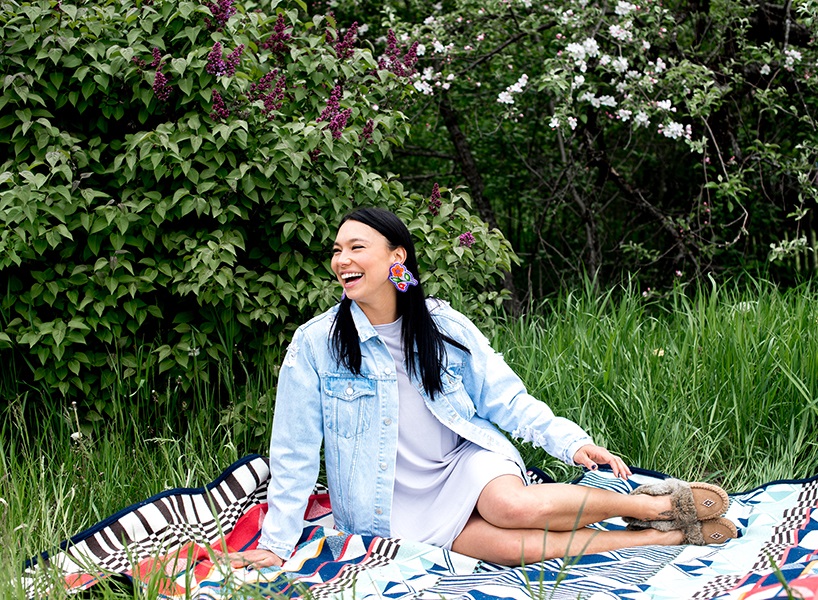 Sarain Fox's activism takes many forms: the Toronto-based Anishinaabekwe artist is a writer, dancer, public speaker, and one of two hosts of Future History, a documentary series about the future of Indigenous knowledge that aired on APTN, as well as the host of Viceland's RISE, a 2017 Indigenous documentary series. Recently she also added model to her list of roles as she was featured in Sephora's 'We Belong To Something Beautiful' campaign. Read our Q&A with her, here.
Karena Evans is a force to be reckoned with: one of the youngest and most sought-after music video directors working today, she has a penchant for artistic storytelling and representation. Evans has been employing her naturally creative eye to make music videos for the better part of five years. SiR, Belly, and Anders are just a few of the artists she has collaborated with, not to mention the fact that she's behind some of Drake's most energizing videos. Read her story, here.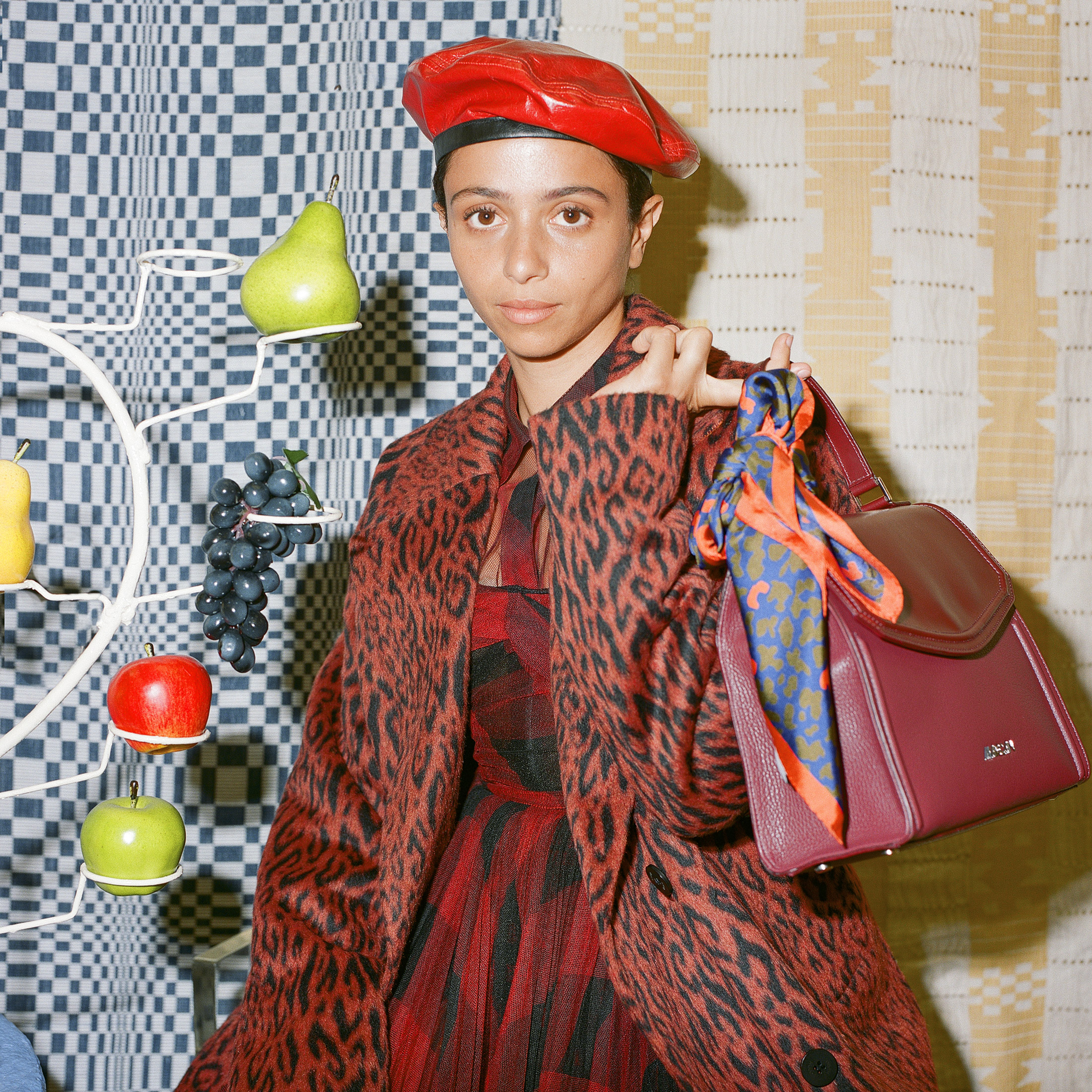 As an artist, Nadia Gohar's art forms include painting and sculpture, as well as installation work. Having grown up in Cairo but now based in Toronto, Gohar's solo exhibitions navigate the liminal space between the home she left behind and the home she's made for herself in art. Gain insight in to her artistic process, here.
When writers send their books out into the world, there is always a hope attached. For Talaga, her hope is that people read the stories, listen to the collective voices, and ask themselves, "What can I do?" The Toronto-based Anishinaabe reporter and author has penned two books based on her research and investigative journalism surrounding the incredible ideas, power, and thoughtfulness of Indigenous communities, that in turn effected policy change. Read more, here.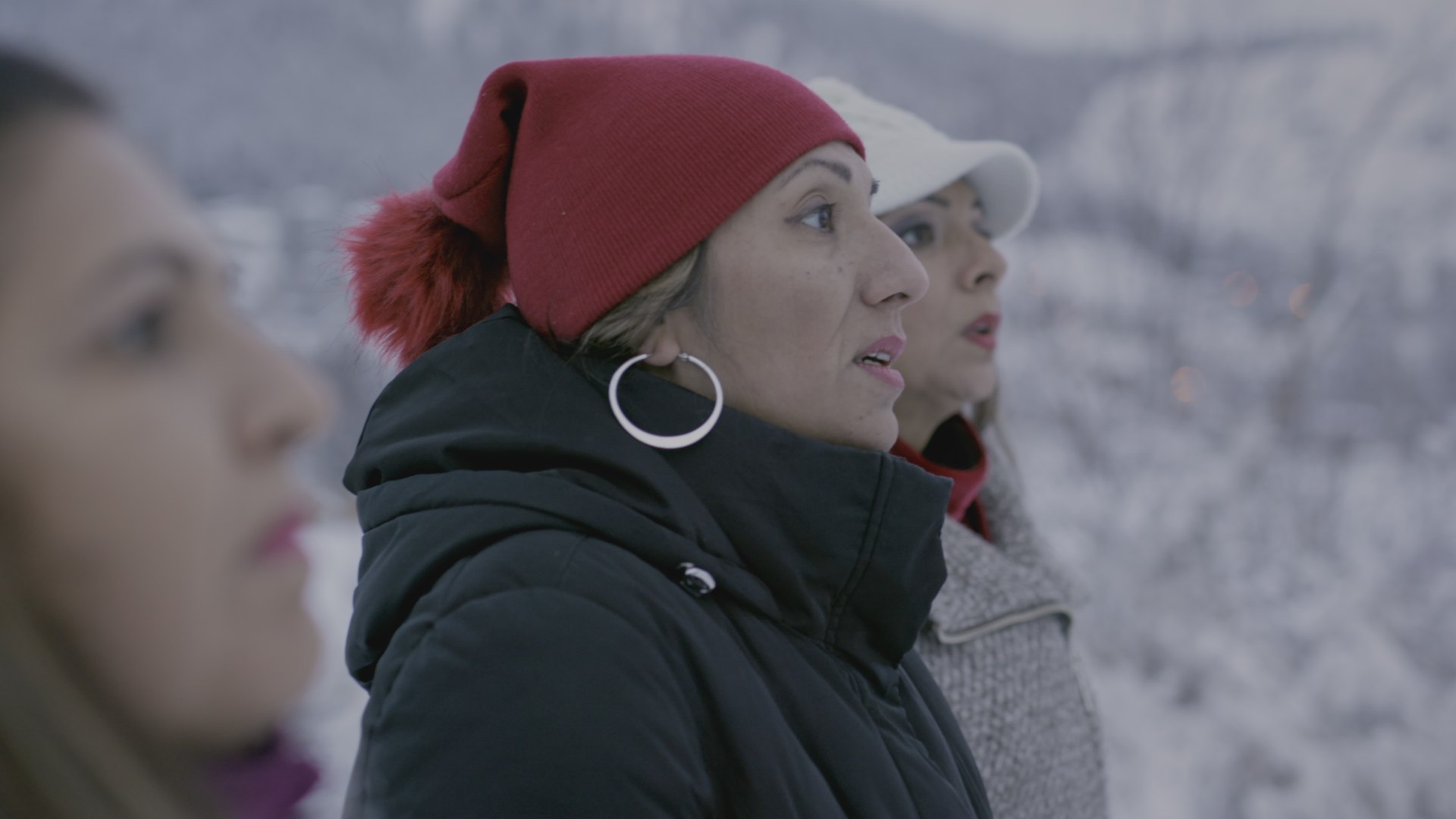 For the past decade, the documentary filmmaker Baljit Sangra has focused on sharing stories from her community by navigating the subtle complexities that lie within the hyphen of Indo-Canadian. Sangra's latest documentary, Because We Are Girls, which premiered at the Hot Docs festival in Toronto tells the story of three survivors of sexual abuse. She provides an intimate, multi-layered portrayal of trauma and justice in an Indo-Canadian family, spanning years of trials and healing. We discuss her film making, here.
When Canadian artist and designer Zoë Pawlak was starting out, she was 24, working in a restaurant, pregnant, and determined to be an entrepreneur. Now, she is an internationally recognized artist with a new take on life and a series of paintings to show for it. Even when struggling to make ends meet, Pawlak had no time for the starving artist stereotype. "I was always interested in making a living and being an artist—you know, like being a hybrid of that sort of artist entrepreneur." Find out how she did it, here.
It has been seven years since Charlotte Cardin's overnight success on the first season of La Voix (the Quebec version of the popular singing contest The Voice), and four years since her premiere solo recording of Big Boy, a jazzy-pop collection of five songs. Now Cardin is gearing up for her album release later this year. The Montrealer, and Chanel ambassador, centres her lyrics on relationships and the emotions they generate, interested in uncovering how we connect and relate to one another. See more, here.
Nuria Madrenas, a Toronto-based fashion illustrator and pop-culture artist single-handedly created and manages the online art gallery Mrkt to correct the imbalance she and her female peers where experiencing in the art market by advocating, promoting, and showcasing them while also ensuring they received a fair portion of the profits. Over the course of a year, Madrenas cultivated relationships with female artists and developed the first e-commerce platform dedicated to them. Learn more about female-led Mrkt, here.
Designer Mani Jassal's colourful evening wear collections feature modern, confident takes on traditional South Asian attire inspired by her Canadian upbringing. Launched in 2014, the independent womenswear label has shown at Toronto Fashion Week twice and boasts over 162,000 followers on Instagram, thanks in part to Jassal's distinctive aesthetic and keen visual storytelling. Harnessing identity and international interest, Jassal's success doesn't seem to be slowing down. See more about the designer and her brand, here.
Allison Audrey Weldon has been on a long journey to find a home in the creative orbit of wellness. Her skin-care line, Sangre de Fruta, touches on her experiences in the four corners of the globe. Sangre de Fruta is a pastiche of Weldon's key experiences. A little bit of Old World savoir faire, a lot of work experience knowing what trends are on the horizon, and a desire to live mindfully on Bowen Island, where she set up Sangre de Fruta's retail storefront and production facility. Read about the entrepreneur's journey, here.
_________
Never miss a story. Sign up for NUVO's weekly newsletter.