Because We Are Girls Director Baljit Sangra
Navigating cultural complexities.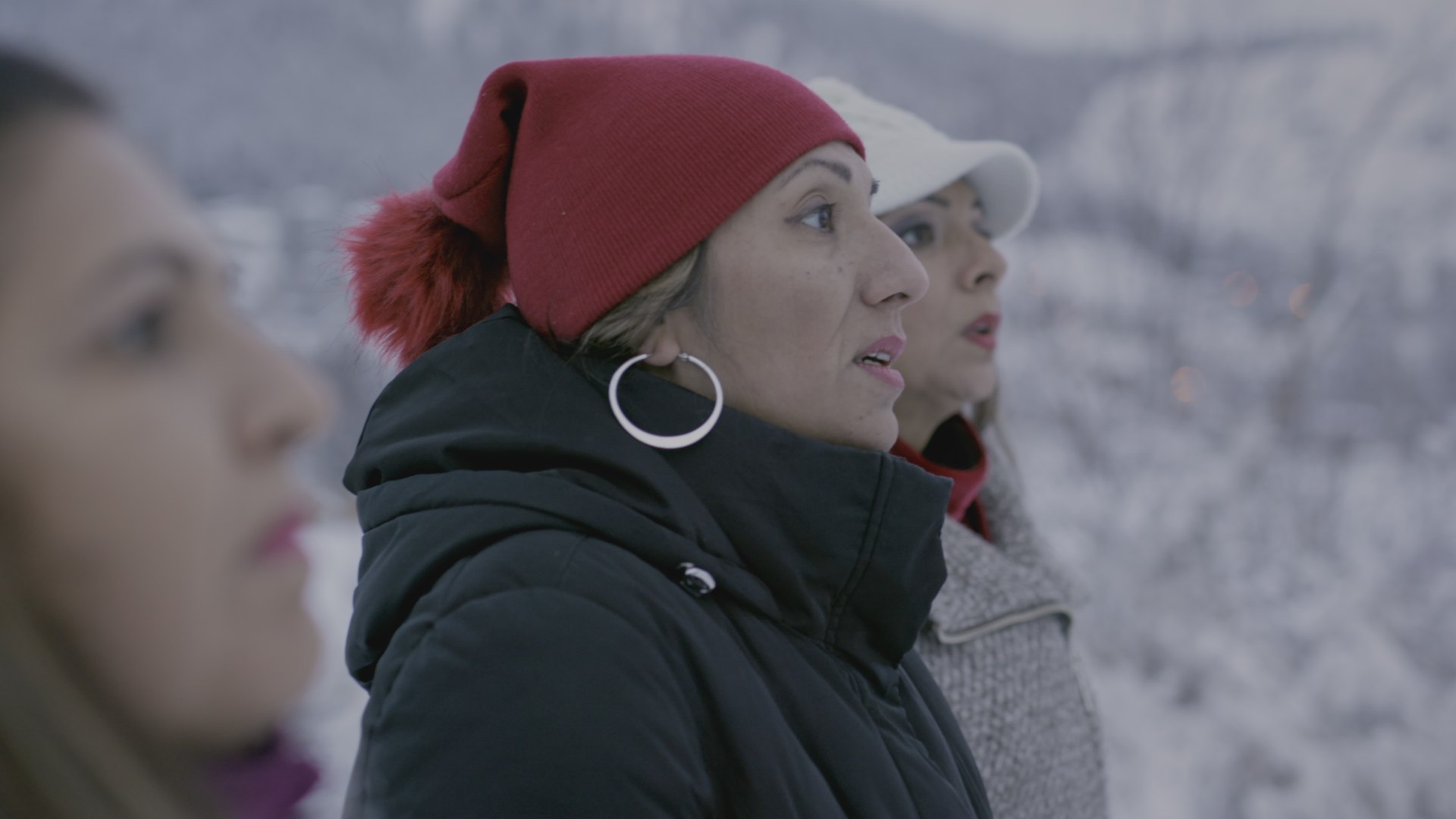 The pursuit of authenticity is common ground for documentary filmmakers. "We're like these independent spirits that are trying to shine a light on the truth," explains Vancouver-based filmmaker Baljit Sangra. For the past decade, the director has focused on sharing stories from her community by navigating the subtle complexities that lie within the hyphen of Indo-Canadian.
Sangra's first documentary, Warrior Boyz, released in 2008, is set in Surrey, a predominantly South Asian ethnic enclave in Vancouver's Lower Mainland. It follows the stories of troubled youth who are at the crossroads of gang life. The issue of gang violence in Surrey is a persistent problem even today, and one that Sangra feels has only been painted in broad strokes by the media. Pursuing the real story, beyond the black and white, by understanding the alienation and challenges facing Surrey youths was vital to Sangra's storytelling.
"I had a lot of weight on my shoulders [with Warrior Boyz]," Sangra says. "[The issue] was already being stereotyped in the mainstream media. You want to go beyond the stereotype."
The challenge of consolidating the space between cultural history and contemporary identity in Indo-Canadian communities—without feeding into mainstream stereotypes—is tested again in Sangra's latest documentary, Because We Are Girls, which premiered at the Hot Docs festival in Toronto earlier this year. The 85-minute film tells the story of three adult sisters who are survivors of sexual abuse perpetrated by an older male relative as children in Williams Lake, B.C. Sangra provides an intimate, multi-layered portrayal of trauma and justice in an Indo-Canadian family, spanning years of trials and healing. As with Warrior Boyz, she goes beyond surface level in the pursuit of truth. She considers immigration, familial relationships, Bollywood culture, racism in Canada, and childhood experiences in order to weave the documentary together, with a sensibility she attributes to the intimacy, access, and trust between filmmaker and subjects—and her own inherent understanding of South Asian communities.
Sangra's storytelling speaks to the need for stories about minority communities to be told by people from those communities—a need recognized by the National Film Board of Canada (NFB), which co-produced Warrior Boyz and produced Because We Are Girls. "That's [the NFB's] mandate: to help reflect Canada," says Sangra. "There are a lot of stories that need to be told. We [South Asians] have such a strong history here in Canada. A lot of that is untapped."
A look south of the border reveals the significance of representational storytelling, explains Sangra. The successes of American minority filmmakers like Mindy Kaling, Spike Lee, and Ava DuVernay are positive signs in today's political and cultural climate, she says. "We're fighting against an era of fake news, where people are just manufacturing propaganda … That makes it all the more important to have documentary filmmakers."
Because We Are Girls screens at Vancity Theatre in Vancouver on July 5, 6, 7, and 11.
_________
Never miss a story. Sign up for NUVO's weekly newsletter here.