Chef Daniele Ladaga of EMME Offers Homestyle Italian in a Luxury Setting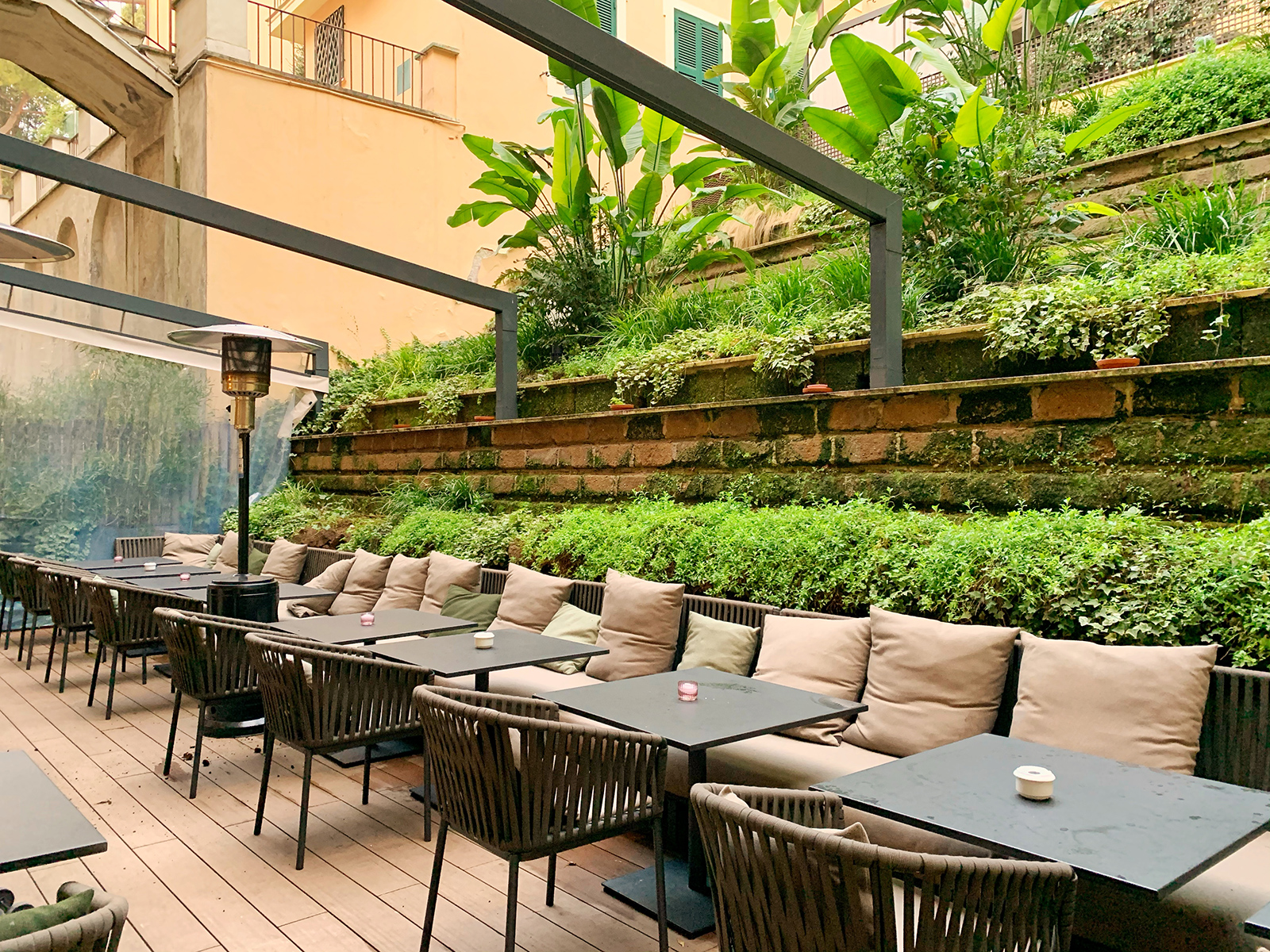 Tor Bella Monaca, on the outskirts of Rome, is often associated with crime and poverty. Despite the stereotype and conditions that come with growing up there, Daniele Ladaga has become the executive chef of the new EMME Restaurant in a luxury boutique hotel—and at just 30 years old. Such success is not ordinary, but Ladaga is no ordinary guy—and despite his young age, he already has 15 years of restaurant experience under his belt.
With all this experience and his spectacular story, it is no surprise that he is at the helm of EMME Restaurant, the kitchen inside the five-star Margutta 19—a family-run member of Small Luxury Hotels of the World on one of Rome's most iconic streets. He now has all the tools he needs to express his concept of cuisine creatively.
After having dinner at EMME Restaurant two weeks ago, I can't stop thinking about the food—especially the pomod'uovo. The dish's name is a combination of the Italian words pomodoro (tomato) and uovo (egg). Inspired by something his Sicilian mother used to make, chef Ladaga has created one of the most simple yet most cravable dishes currentlybeing served in Rome.
"[My mother] never knew what to make for us because she was always very busy, and I remember she used to make these eggs in a small saucepan cooked in tomato sauce and added a bit of parmigiano with some bruschetta cooked in the oven and onion soffritto. So there's always been this memory of this egg cooked in tomato sauce that was melt-in-your-mouth soft and made me feel at home," Ladaga explains.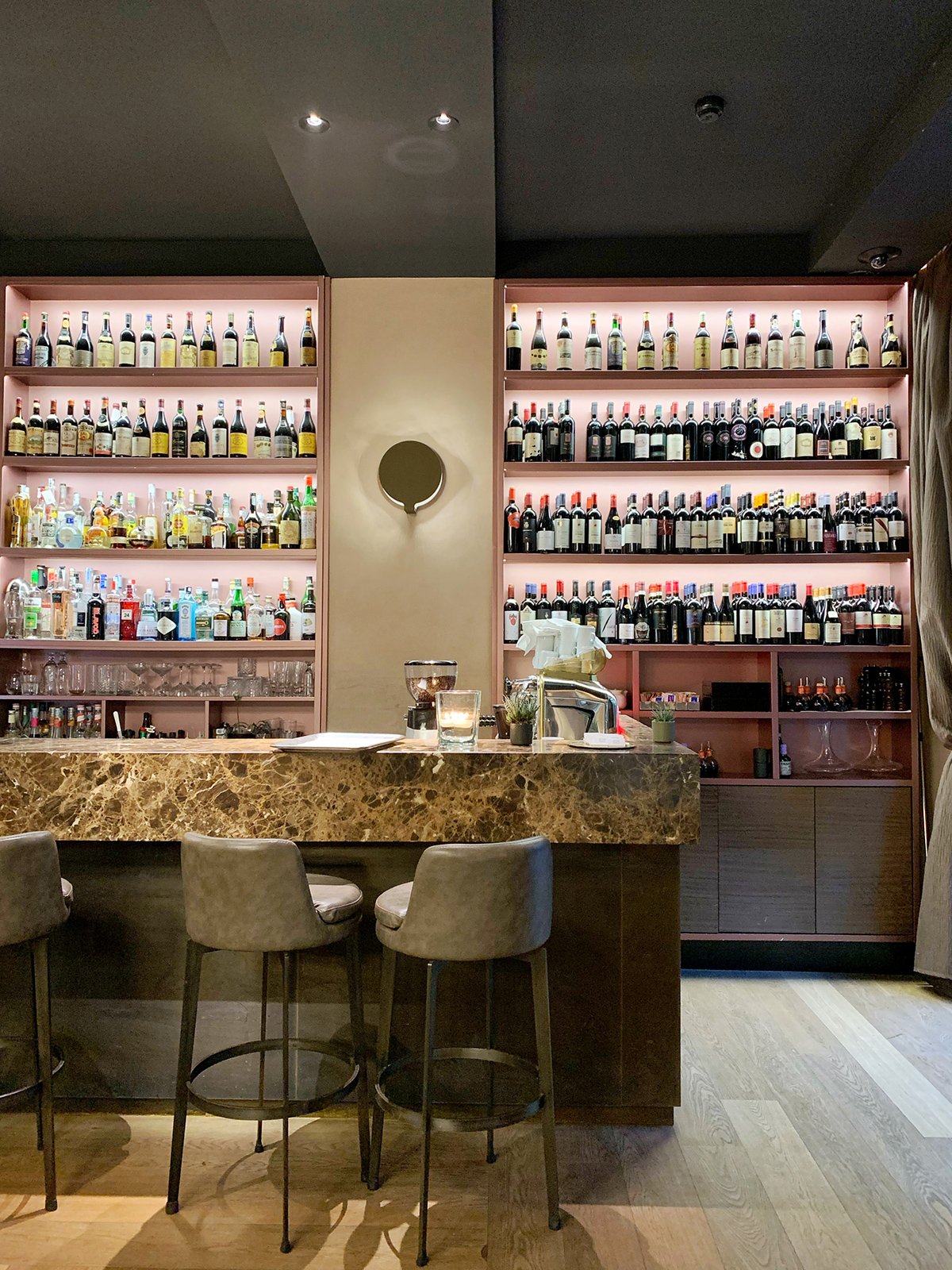 Under the guidance of EMME's creative director, chef Giovanni Moncada, who spent six years cutting his teeth at some of the greatest restaurants in the world, Ladaga reimagined this childhood dish with the goal of making it lighter and more sophisticated. He substitutes a crumble for the bread, makes a smooth, almost soupy tomato sauce, slow-cooks the egg for 45 minutes at 60ºC, tops it with a parmigiano foam, and sprinkles a bit of burnt onion powder and olive oil on top. "If you close your eyes, you remember what you ate as a kid," he says, and though I never ate this exact dish as a child, I still have the feeling of eating comfort food, not something often found in upscale restaurants. Ladaga may have attended hospitality school and worked in Michelin-starred kitchens, but some of his most influential lessons were learned at home.
"My mother always says that ever since I was young, I said I wanted to be a cook," he note. "She always reminds me that during the Christmas holidays, instead of closing myself up in my room to play with my cousins or friends, I always stayed in the kitchen with her, my grandma, and my aunts. Everything started there."
Though EMME has the trappings of a gourmet restaurant—the white tablecloths, the seven-course tasting menu—Ladaga stresses that he doesn't want guests to be intimidated by unusual culinary terms or combinations on the menu. Though he makes a risotto with pumpkin and guinea hen, during my interview with him, he went off-menu and made a playful take on la gricia—a classic Roman pasta made with guanciale and pecorino romano—substituting risotto for the pasta.
Sometimes the occasion calls for Michelin-starred tasting menus by a chef like Riccardo Di Giacinto, who Ladaga previously worked with. Other times you just want a heaping plate of pasta at a no-frills trattoria, where you sit elbow-to-elbow with other diners. For something in the middle—perfectly executed Italian comfort food at an elegant but unpretentious restaurant—EMME is the place to go.
________
Never miss a story. Sign up for NUVO's weekly newsletter here.