Montreal Songstress Charlotte Cardin Talks Her New Album and Chanel Ambassadorship
It's December in Paris. Charlotte Cardin, the model-turned-songstress, is being primped for a front-row seat at the Chanel Métiers d'Art fashion show. As an official Chanel ambassador, she bears a distinction equal to pop culture icons such as Kristen Stewart and Lily Rose. In her suite at the Bristol Hotel, the 25-year-old whispers in French about the incoming liquid liner: "Pas trop trop, s'il te plaît." Not too much, please.
It has been seven years since Cardin's overnight success on the first season of La Voix (the Quebec version of the popular singing contest The Voice, where 18-year-old Cardin wowed the blinded judges with her smokey-voiced rendition of Amy Winehouse's "You Know I'm No Good"), and four years since her premiere solo recording of Big Boy, a jazzy-pop collection of five songs. On the eve of her sophomore release (a mainly English production, untitled at time of press and due for release this year), all eyes—and ears—are on Cardin. "It's the first album, technically, because I'd only released an EP," says Cardin of her still-to-be-revealed work.
After the catapulting experience of reality television, Cardin made a very adult decision to finish CEGEP and develop her sense of self, "rather than hopping on other people's universes." The past few years have been a whirlwind of Canadian, American, and European tours, festivals, and television appearances, including a last-minute invitation to open for Sting and Peter Gabriel at the Festival d'été de Québec in 2016.
This year's album drop promises an up-to-date portrait of who Cardin is, or who she wants to be. "So it's still going to sound like me, but we definitely wrote an album that would be really fun to perform," she says—the "we" including a key figure in her life, Jason Brando, her manager and producer. The working duo met when Brando's Mile End marketing agency Cult Nation hired Cardin to sing on radio commercials: "A few little jingles here and there to pay the bills," she says.
"Jason didn't have a label yet," she notes of their early relationship, explaining how Brando expanded his business to include music production and artist management with the key intention of signing her. (Cult Nation currently represents two other artists after Cardin.) While other offers arrived, the budding artist followed her gut instinct and stayed with Cult Nation to produce and manage her Canadian career, later signing with Atlantic for international leverage.
Teamwork aside, Cardin is most proud of two particular songs she penned alone for the upcoming album. The track "Good Girl" (no connection to previous singles "Big Boy" and "Main Girl") speaks to a universal theme: "It's about feeling like you don't mean anything without the approval of someone else." A self-proclaimed feminist, Cardin's introspective lyrics explore feelings of worthlessness. "That's definitely not how I feel most of the time," she says, "but in those moments where I feel super insecure, that's when I write songs."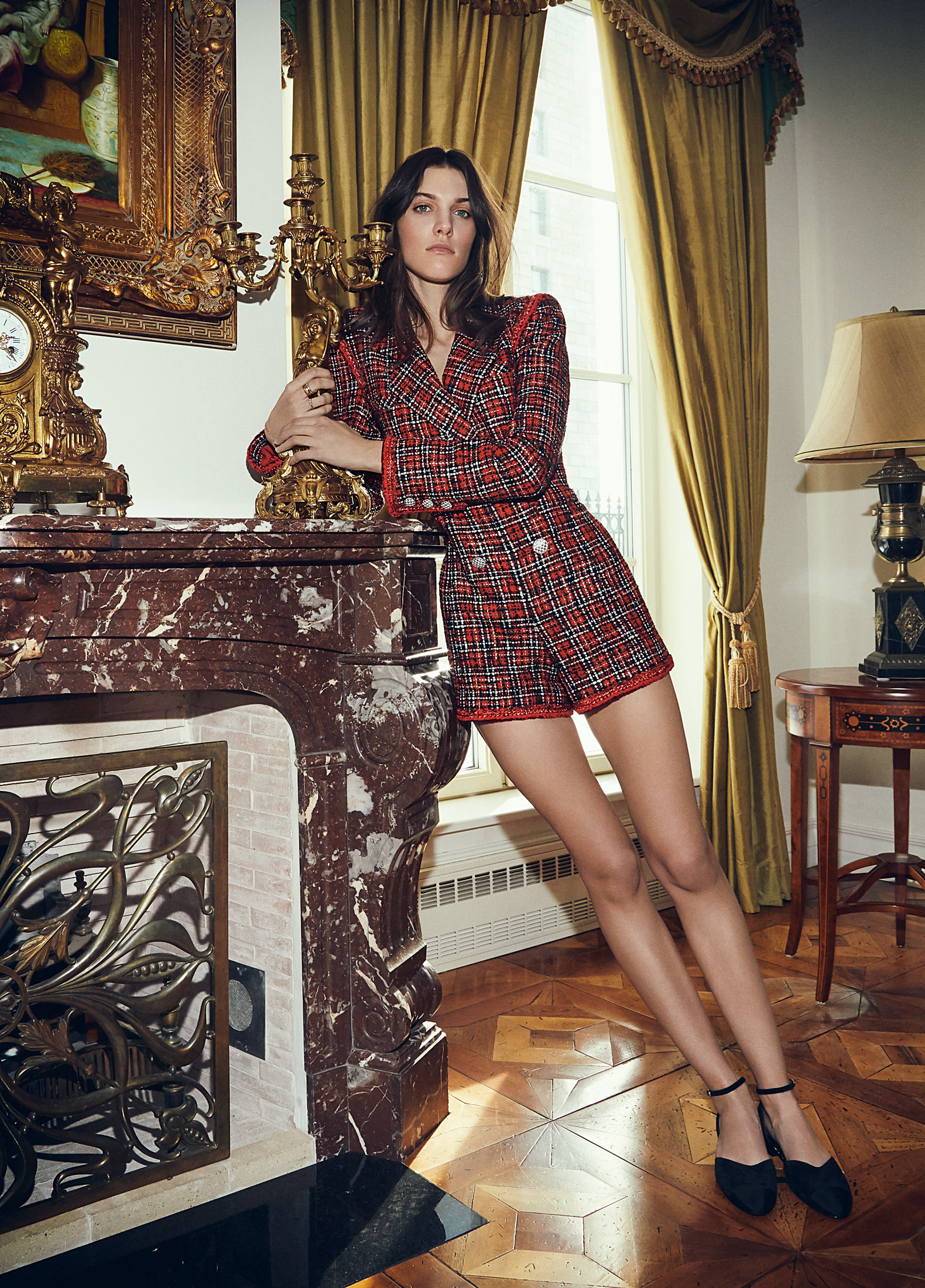 On the flip side, "Passive Aggressive" is empowering and light-hearted, about "not needing someone else that doesn't make you feel good." She feels similarly detached about her spell as a model. What began as an after-school curiosity at the precocious age of 15, and evolved into high-profile advertisements, became just another means to "pay the bills." She insists her alliance with Maison Chanel is not modelling: "The difference is Chanel wanted to collaborate with me for my personality, and my music, and the things that I express. I'm not just a face for them."
In keeping, then, with her au naturel persona, Cardin skips out on lipstick for the highly publicized Métiers d'Art fashion show. A simple lip balm suffices. Her trademark curtain bangs make for a perfectly imperfect I-woke-up-like-this look.
Cardin has held the title of Chanel ambassador for about a year, the only Canadian to do so. Is it coincidence that the Coco Chanel monogram "CC" on her passport holder, her purse, and her sneakers also stands for Charlotte Cardin? Call it serendipity.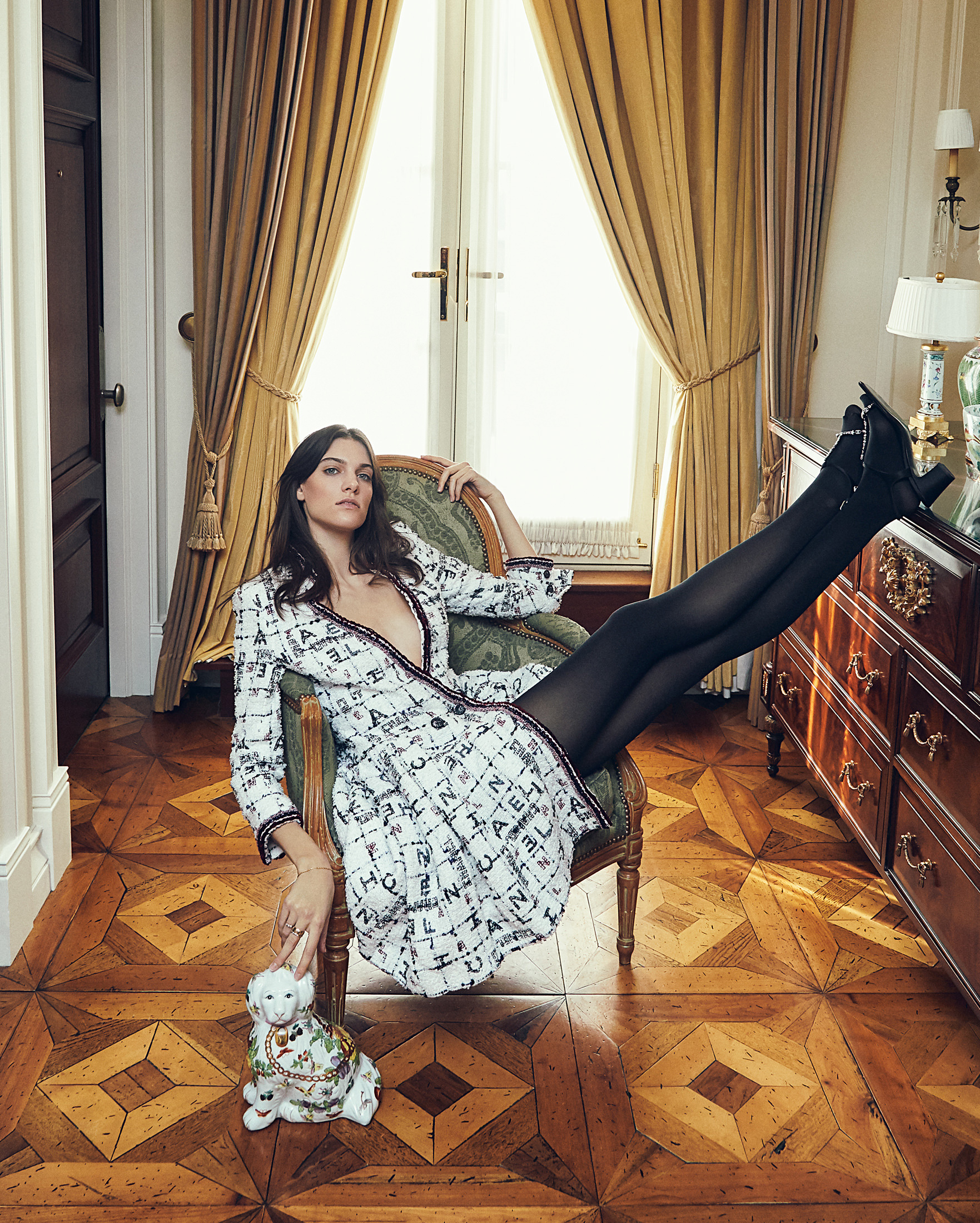 Charlotte wears clothing and select jewellery from the Chanel spring/summer 2020 ready-to-wear collection throughout. Art Director Sandra Zarkovic. Stylist Tatiana Cinquino. Hair and make-up Julie Cusson for Chanel. Assistant Photographer Frederik Robitaille. Shot on location in the Penthouse suite at Hôtel Le St-James in Montreal.
________
Never miss a story. Sign up for NUVO's weekly newsletter here.