Alexandra Weston's Latest H Project Sets Out to Save the Ocean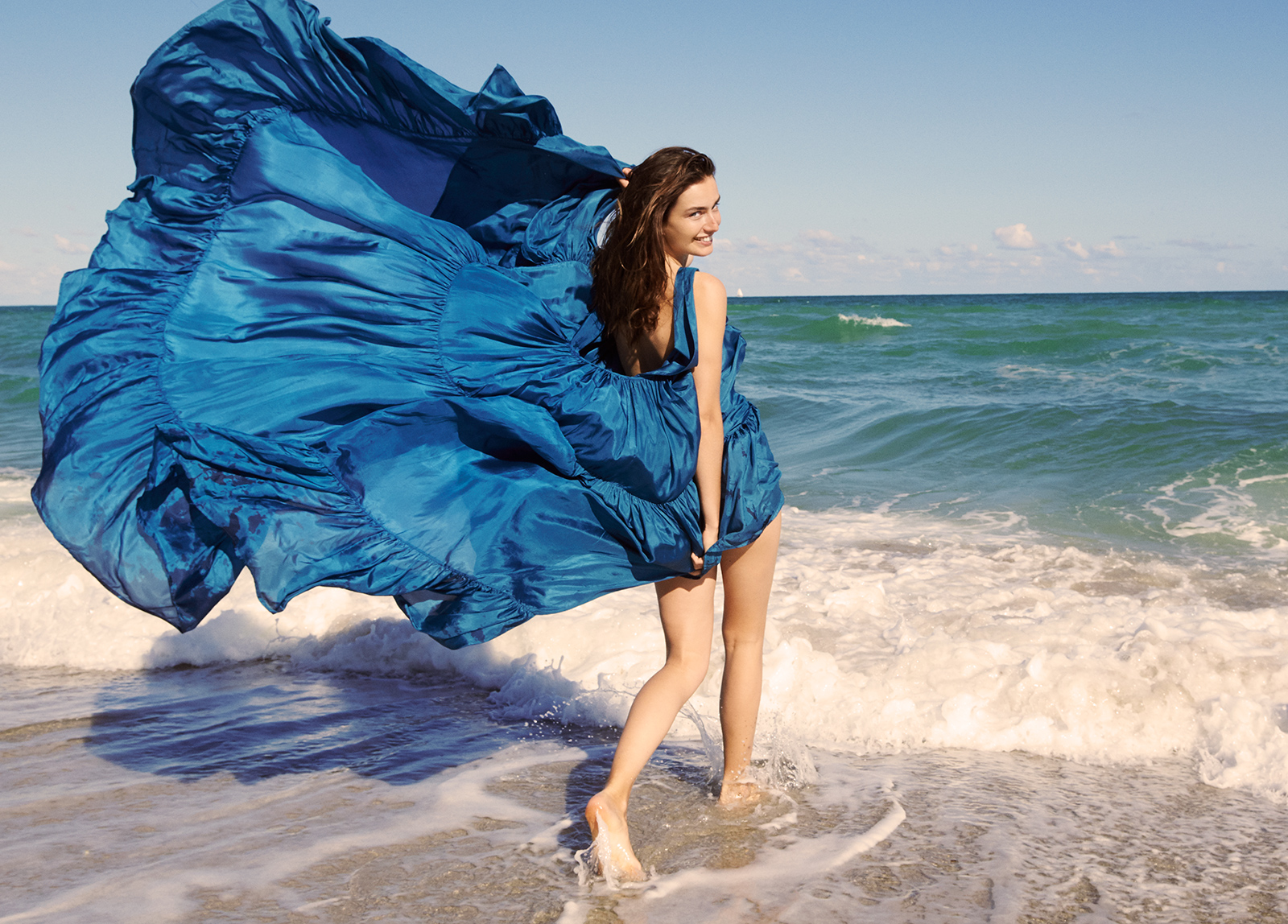 Alexandra Weston tells stories with the products she chooses to include in her Uncrate series: "material stories," as she calls them. The Uncrate initiative, by H Project, began as a way to shed light on different lived traditions that focus on craftsmanship, drawing attention to the faces and hands that touch our possessions.
The deputy vice-president of brand and strategy asks brands to be better, more ethical, more responsible, and more aware, then provides them with a retail platform to celebrate the positive change. "When you challenge people, they deliver," she says.
A daunting task for some, but Weston assures that it's all about asking questions. "Start with a conversation," that's what she does, and she recommends it to everyone looking to shop more consciously.
Moving into a new decade that is shadowed by environmental anxiety, and after five country-specific collections, Weston wanted to examine the effects environments have on culture and vice-versa; the ecosystem of fashion has a dramatic impact on the physical ecosystem, and her new goal was to "expose brands according to their benefits around the planet."
We are all connected by waterways, and Weston's view is that regardless of culture, "the biggest ecosystem is our oceans and if we don't fix them, we're all in peril."
So Uncrate Oceans, the first of its kind, arose from Weston's love of the sea (she had her divers license before her driver's licence) and the work being done in regenerated and environmentally conscious materials. Weston heard Evrnu's physicist co-founder Stacy Flynn speak about her work breaking down mixed-blend fabrics into their molecular levels, separating and then respinning them into a new fibre, and wanted to celebrate more brands who are accomplishing similar things.
Weston and the rest of the H Project team are experts on materials—but they didn't have the authority to properly speak on ocean conservation and regeneration. That is where Weston's long-standing relationship with Oceana Canada came in useful. The charity—one of the largest international advocacy groups dedicated to the health of our oceans—helped Holt Renfrew articulate the messaging, provided it with the facts, and is the beneficiary of Uncrate's fundraising.
The partnership also inadvertently created one of Weston's favourite items, the Orlebar Brown men's swim shorts. The exclusive-to-Holt-Renfrew fish print on the shorts is actually a photograph taken by an Oceana researcher, and the partnership between Uncrate and Oceana caused Orlebar Brown to change the sourcing of its swimwear material. It now uses regenerated nylon made from recycled plastic bottles, with $25 from each sale of the shorts benefiting Oceana.
When looking for specific items that are sustainable, the H Project–approved icons are a good place to start. Across the Holt Renfrew site, H Project is setting targets for sustainability and has introduced tags that help consumers identify the attributes and environmental efficacy of a product.
If you are planning on shopping at Holt Renfrew any time soon, wait until the charitable shopping days on April 18 and 19, when everything storewide will benefit Oceana.
________
Never miss a story. Sign up for NUVO's weekly newsletter here.