4 of Toronto's Most Unique Luxury Facials
For years, skin care has been a dominating focus of the beauty conversation. Now, the sheer number of products, regimes, and treatments to choose from can be dizzying, not to mention stress-inducing—a rather counterproductive outcome, considering the major role stress plays in skin damage.
Thankfully, Toronto is home to a number of high-end spas that have teamed up with powerful skin-care brands like Omorovicza and Valmont to offer facials that are not only practical, but pampering (and often exclusive). Complete with proprietary elixirs, crystal facial massages, and fully customized treatments, here are some of the city's most unique luxury facials.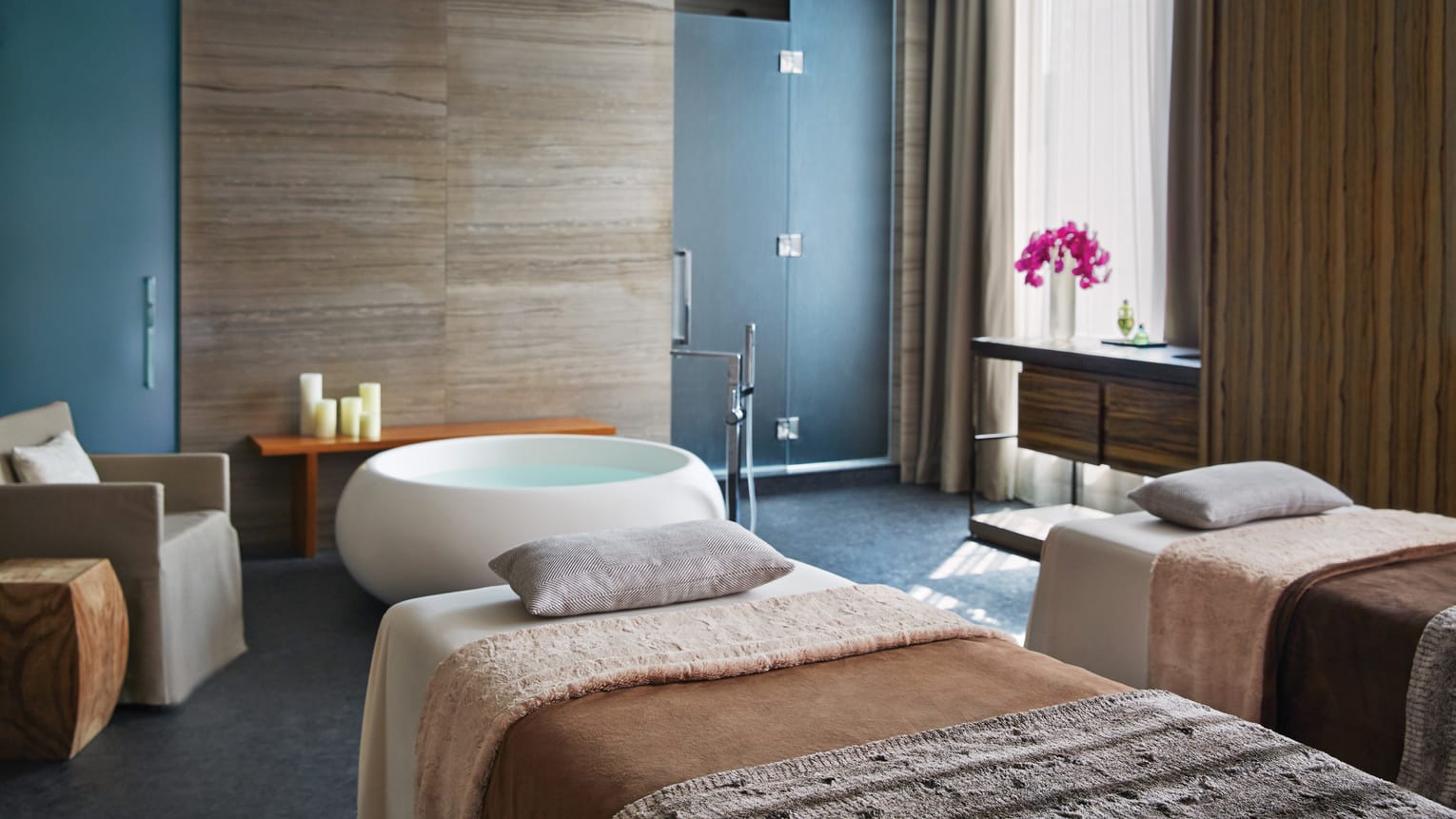 This indulgent facial harnesses the power of Budapest-based beauty brand Omorovicza's mineral-rich peels and masks to accelerate oxygenation, boost collagen production, and brighten the complexion. while a traditional Hungarian facial massage uses soothing strokes from a rose quartz crystal to promote lymphatic drainage and reduce puffiness. The namesake gold comes into play with a nano-gold royal jelly and ginseng sheet mask that moisturizes and quells inflammation, an anti-aging gold serum that renews elasticity, and the signature rose-infused colloidal gold hydra-lifting mask. "[This mask] tightens and smooths out any fine lines while deeply nourishing your skin," says spa director Victoria Nickle. "It uses rose to calm the skin, and three types of hyaluronic acid to hydrate and combat wrinkles."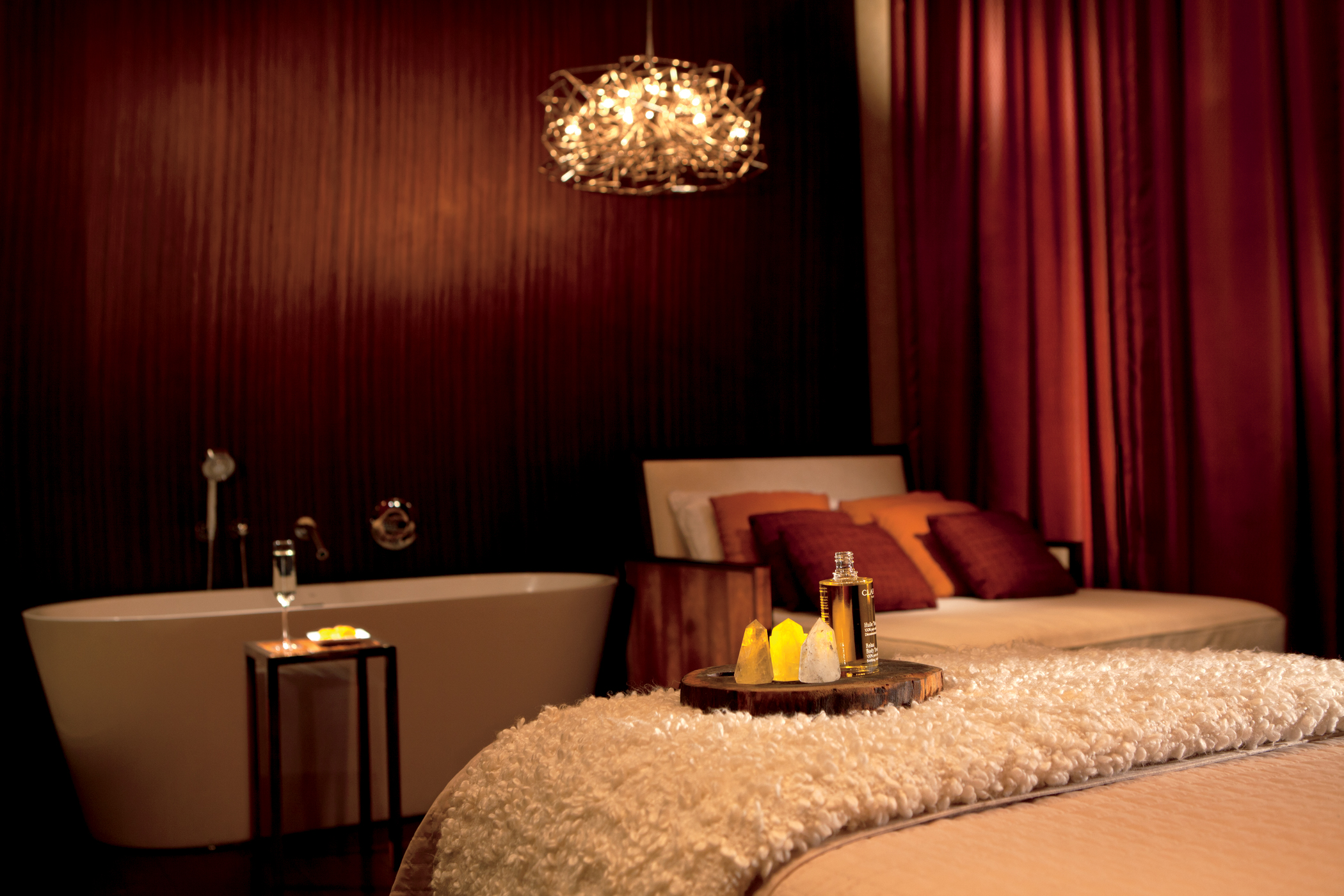 In North America, only the spa at the Ritz-Carlton, Toronto offers this series of highly personalized facials from bespoke cosmetics line My Blend. Each treatment is designed by an educated skin coach following an in-depth consultation that considers everything from genetics and stress levels to the time of year. The resulting facial is customized to address your specific concerns—be it dull complexion, dehydration, or acne prone skin—and incorporates My Blend's Essential Formulas, a range of ten day and night creams, and Boosters, a line of active ingredient concentrates. No matter the treatment, every facial includes a dose of LED light therapy to help increase firmness, stimulate collagen production, and minimize lines and wrinkles.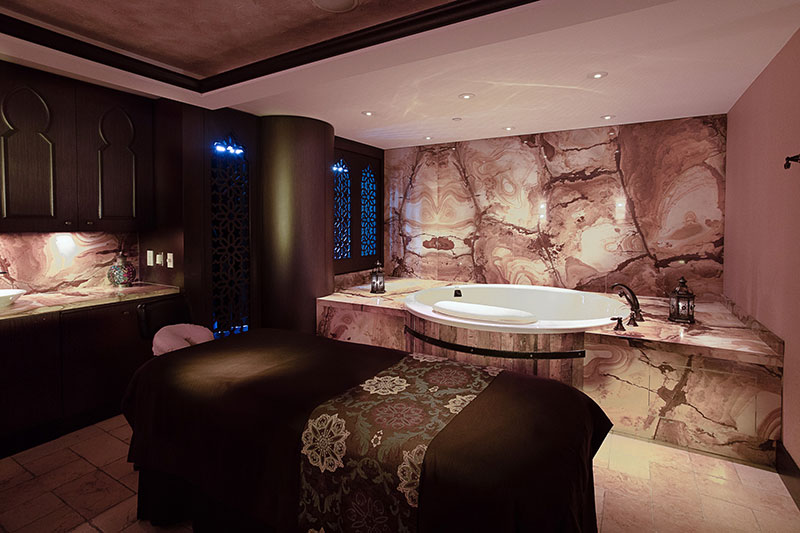 French vinothérapie brand Caudalie is prized for its line of grape seed polyphenol–rich products which take the spotlight in the detoxifying Vine(Activ) Treatment. In addition to polyphenols, the masks and products used in this facial contain spruce extract, and vitamins C and E to give your skin the ultimate antioxidant boost to protect against environmental factors that can age skin. If that weren't enough, this treatment includes facial gua sha, a technique used in Traditional Chinese Medicine that involves sweeping the skin's surface with a flat, fin-shaped cooling jade stone. Along with boosting blood circulation and encouraging lymphatic drainage, this technique is also said to remove toxins and promote a clear complexion.
It may come with an eyebrow-raising $625 price tag, but the Essence of Bees facial is no ordinary treatment. The two-hour pamper session starts with two cleansing treatments using Swiss beauty brand Valmont's advanced performance products, followed by three massages and four masks using the brand's most prestigious skin-care range, L'Elixir de Glaciers. As spa manager Jessica Li explains, this lavish formula contains three active ingredients: honey which moisturizes; royal jelly which restores; and propolis, a mix of bee saliva and beeswax, which has purifying capabilities. Packed with active ingredients and a high concentration of antioxidants, the heavenly serums, creams, and concentrates melt into the skin, leaving it softer and noticeably more supple, with fine lines smoothed.
_________
Never miss a story. Sign up for NUVO's weekly newsletter, here.
<