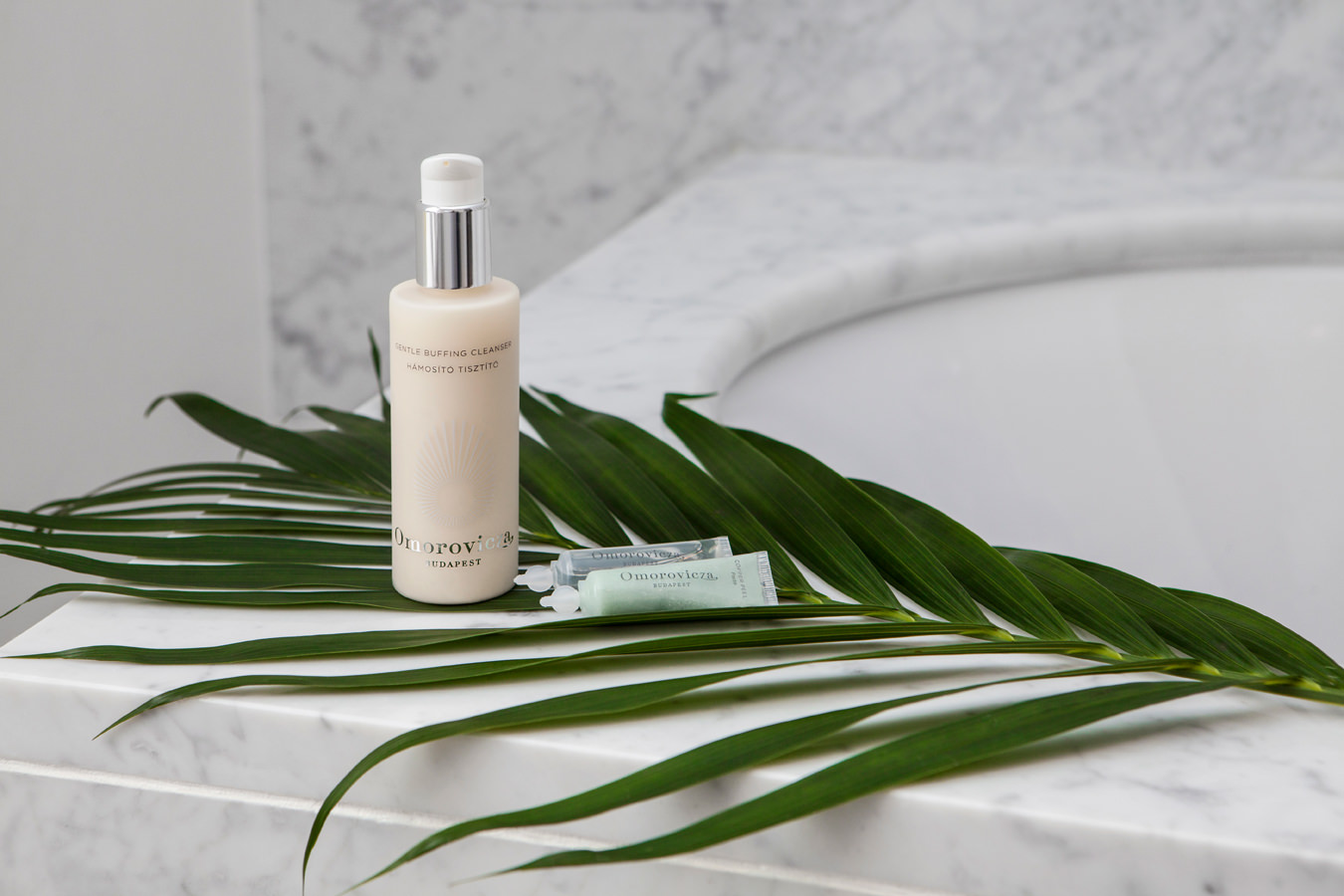 Ultimately, the skin-care industry relies on science. Yet, as many who purchase creams and potions will admit, it is the fairy tale surrounding a product that seduces us, as much if not more than its efficacy. Some skin-care products come with quite famous and romantic backstories. There's the well-known cream, for instance, that draws its power from a miraculous broth brewed from sea plants harvested from the cold Pacific depths. Then there's the rice essence first discovered by Japanese sake brewers whose hands stayed eternally young. But have you heard about the skin-care line made by a beautiful woman who married a nobleman and inherited the ancient fountain of youth that had been preserved by his family for hundreds of years? If not, gather round—this is the story of Margaret de Heinrich de Omorovicza, a glamorous blonde Florida-born chief of staff at the American embassy in Budapest turned luxury skin-care entrepreneur.
The tale begins more than 2,000 years ago in a land called Pannonia, a province of the Roman Empire whose capital of Aquincum—an ancestor of modern-day Budapest—was famous for its healing waters. Due to a rare geological anomaly, the Earth's crust beneath the city is unusually thin, allowing a high concentration of minerals to be absorbed by accessible surface water. The Romans first noticed that bathing in the area's springs expedited the healing of wounds and soothed the body. Subsequently, occupying Ottoman Turks built the region's first bathhouses. In 1865, Hungary's noble Omorovicza family commissioned local master architect Miklós Ybl to restore the ancient Rácz Spa, a bathhouse dedicated to the public's health and well-being.
"I'm someone who's always suffered from horrible skin," says de Heinrich de Omorovicza, whose extreme acne and facial dryness kept her visiting dermatologists from age 13 well into adulthood in search of a cure. But it was only upon moving from New York to Budapest—where she pursued a diplomatic career, met and married husband Stephen de Heinrich de Omorovicza (of the noble Omorovicza family), and adopted the Hungarian routine of mineral bathing that she felt relief. "To find something that would improve so distinctly your body, your mind, and your skin that you want to go back over and over again was exceptional," she says. De Heinrich de Omorovicza learned that spa baths are part of Hungary's subsidized medical care system, as the government believes so wholeheartedly in the waters' distinct curative properties that it ensures its accessibility to all citizens. "When you are in these thermal healing waters, because of the heat and the amount of time your skin is exposed, minerals are absorbed and the benefits are realized," she explains of the baths' efficacy. Thrilled with the newly clear and supple appearance of her skin, de Heinrich de Omorovicza wondered: "How does one in good faith, in all honesty, re-create if not enhance a trip to these amazing thermal springs?"
"To find something that would improve so distinctly your body, your mind, and your skin that you want to go back over and over again was exceptional."
Upon deciding to start their own skin-care company, the duo partnered with the laboratory at the University of Szeged's department of dermatology—where Albert Szent-Györgyi discovered vitamin C, for which he was awarded the Nobel Prize—to determine how to take the country's famous mineral-rich waters and make them more widely available. Together, they pioneered and patented a process called Hydro Mineral Transference, a method of bio-fermentation that reconfigures the molecular structure of the healing waters' minerals, and delivers them to deep layers of the skin for a meaningful increase in elasticity, vibrancy, and clearness. In 2006, the Omorovicza product line was born.
The brand's most-loved creations include a black, sweet-almond-oil–spiked thermal cleansing balm made of calcium- and magnesium-rich Hungarian moor mud; a sebum-regulating moor mud cream cleanser; a "miracle oil" that protects the skin from environmental stressors; and Queen of Hungary facial mist, a rose, neroli, and sage-based scent that was inspired by the world's first modern perfume, formulated for Queen Elisabeth of Hungary in the 14th century.
Water usually makes up at least 60 per cent of any skin-care product, and in Omorovicza products, that water comes supercharged with minerals for uncommon potency. Many see the products as the secret to having healthy skin—giving them a happily ever after.
_________
Never miss a story. Sign up for NUVO's weekly newsletter.