Unique Airbnb Homes in Ontario and Quebec You Could Rent This Fall
With many hotels closed indefinitely, an Airbnb is another way to spend a weekend away from home. Whether you're escaping the city, celebrating a special occasion, or just relaxing with your family, these seven dwellings from glamorous cabins to cozy huts are a few of many magical destinations these two eastern provinces have to offer.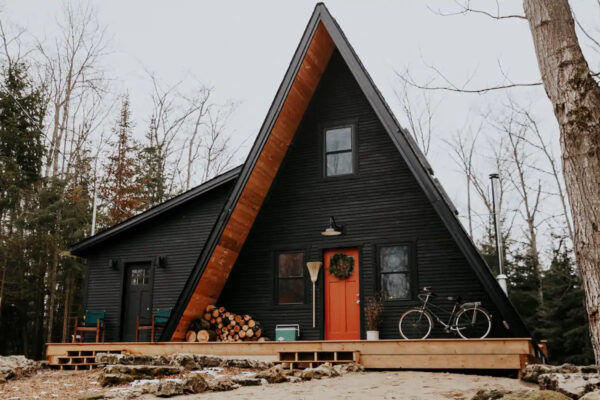 Mar, Ontario, Canada
Enjoy the last bit of warm weather while taking in the beautiful colours of the changing seasons at this stunning A-frame cabin in the woods. On 25 acres of land with walking trails to Lake Huron, this is the perfect location to explore nature. Activities such as canoeing or paddle-boarding are easily accessible and a great way to take in the scenery. The minimalist design and open concept are ideal for families or small groups.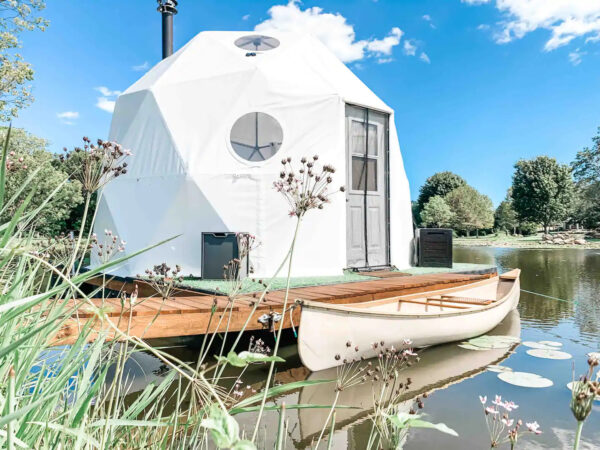 Essex, Ontario, Canada
This floating dome takes glamping to a whole new level. Located on one of Ontario's most historic wine routes, this rustic yet chic escape makes for the perfect date with your special someone. Enjoy the beauty of autumn from the panoramic windows overlooking the vineyard or from your canoe on the water. Spend time sipping wine while stargazing as the sounds of nature capture your attention, all while floating on the water for an experience you won't soon forget.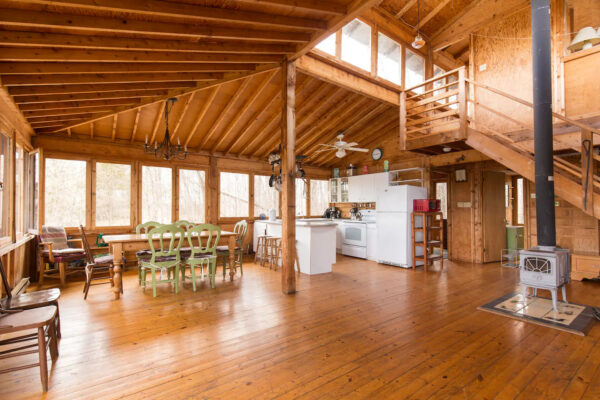 Tichborne, Ontario, Canada
This cottage has everything you need and more to enjoy a fantastic fall vacation. The main area and the adult treehouse (complete with a skylight and stained-glass window) can sleep up to 16 people. To keep you entertained, the property includes a hot tub, kayak, canoe, firepit, and even a half-size basketball court. Spend time with friends at this spacious retreat on Badour Island before the snowfalls.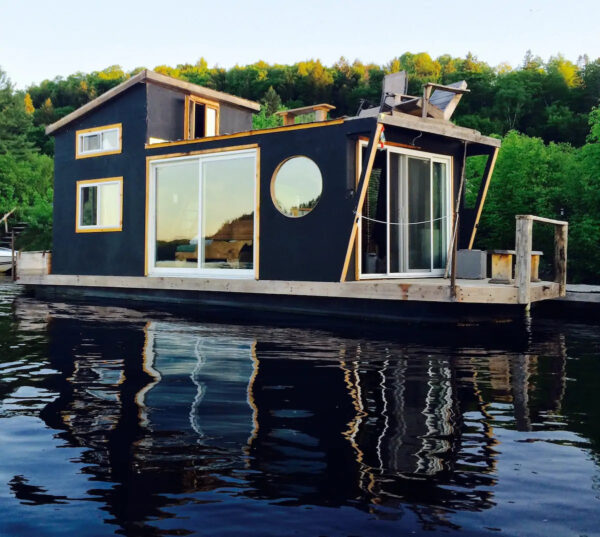 Wakefield, Quebec, Canada
Staying in this cozy houseboat is a bucket list item for any adventurous couple. Near the provincial border on the Gatineau River, the floating home is surrounded by trees that will surely be adorned with vibrant colours this fall. The amazing views can be enjoyed from the rooftop deck or through the eight-foot patio doors. The boat is equipped with a wood stove and a second-storey sleeping loft has a queen-sized bed. A nearby shop has kayaks, canoes, paddleboards, and bikes available to rent.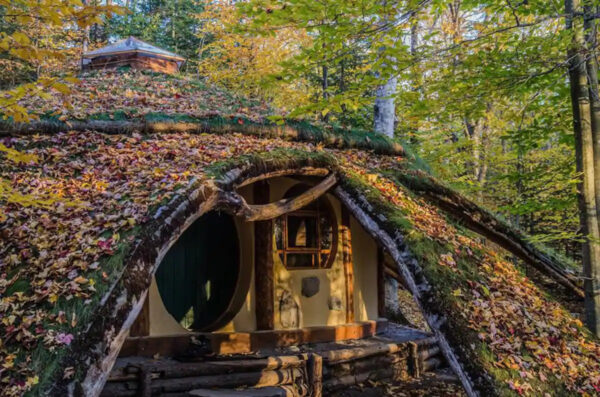 Nominingue, Quebec, Canada
Fulfil your greatest Lord of the Rings fantasies with this picturesque hobbit house in the woods. This home has a charm that you will not find anywhere else. Nestled between trees, it is a cozy spot for up to four guests to enjoy any time of the year. With activities such as dogsledding, snowshoeing, swimming, and fishing in the beautiful Upper Laurentians, this intimate and enchanting property is the perfect escape.
_______
Never miss a story. Sign up for NUVO's weekly newsletter here.