First Look: The Blue Lagoon's New Retreat in the Icelandic Highlands
Immerse yourself in Iceland's rugged, otherworldly landscape.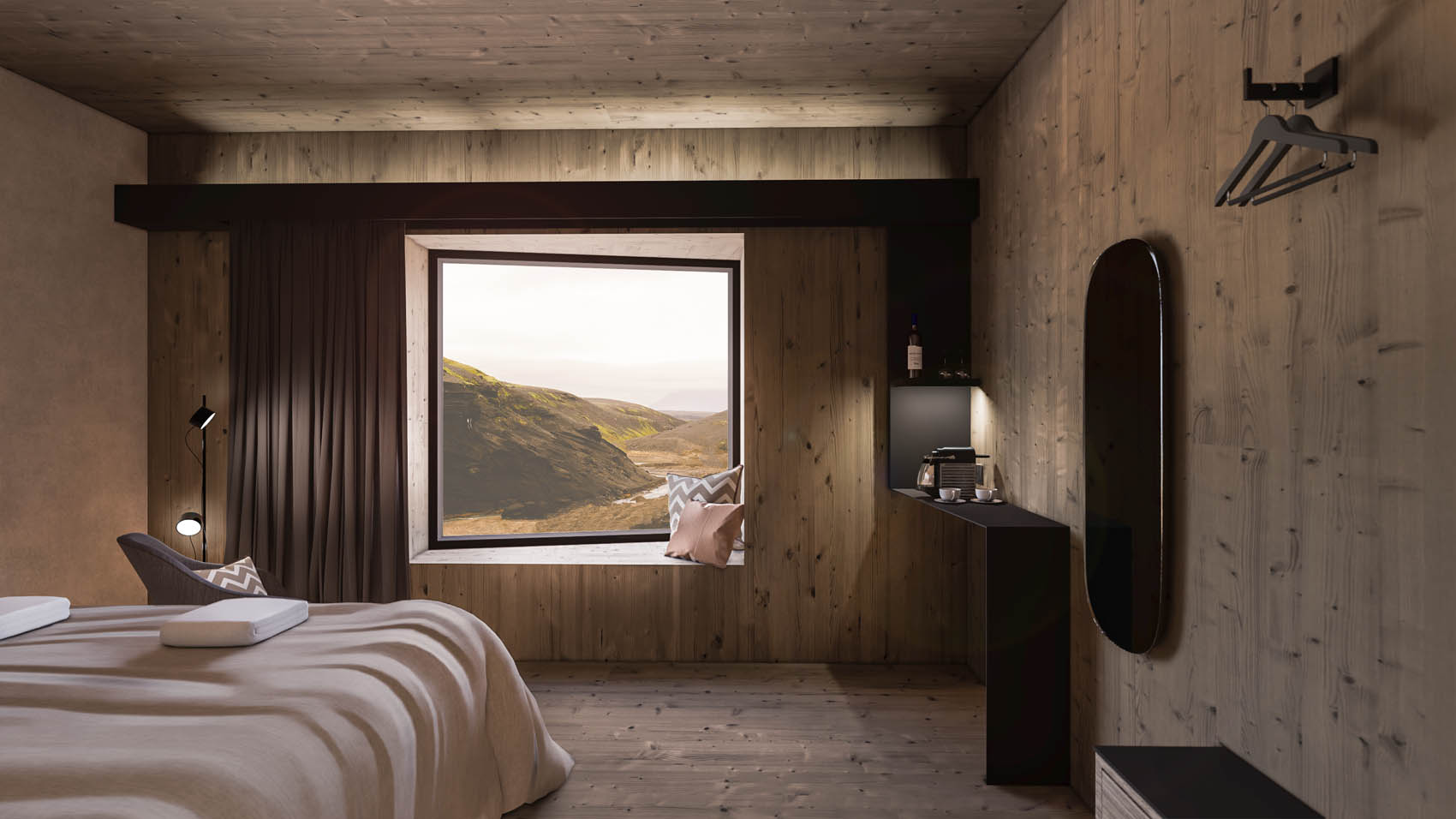 A stay at the Retreat Hotel at the Blue Lagoon just outside Reykjavik is a rite of passage for first-time visitors to Iceland. But for travellers who want to immerse themselves in Iceland's rugged, otherworldly landscape, an adventure at Blue Lagoon's new Highland Base – Kerlingarfjöll beckons. Opening in summer 2023, the outpost sits at the foot of Kerlingarfjöll, a volcanic, copper-hued mountain range, and includes the luxury Highland Base Hotel as well as more affordable hut-style accommodation.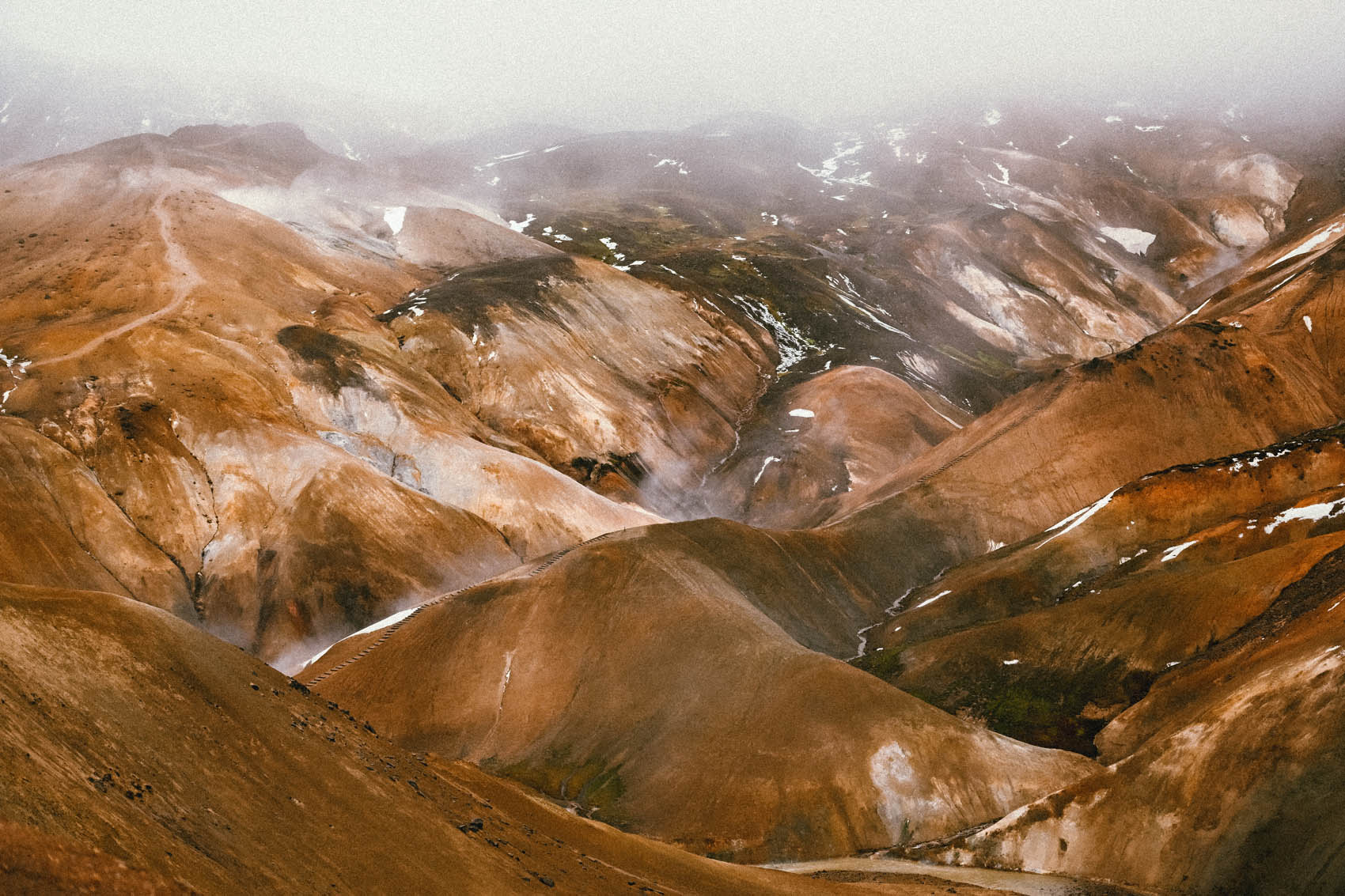 Icelanders have flocked to the region for decades, but until now there was only a rustic mountain resort to cater to visitors. Highland Base Hotel is changing that, offering 46 rooms, two suites, and six stand-alone lodges, all with dramatic views of the surrounding peaks. "We're pleased to introduce the destination in an entirely new way," says Grímur Sæmundsen, founder and CEO of Blue Lagoon Iceland. "Full of adventure—from the journey to the experiences while there—Highland Base – Kerlingarfjöll will be unmatched for those looking to explore the remote central highlands of Iceland."
Spearheaded by Blue Lagoon Iceland's in-house design team in collaboration with Basalt Architects and Design Group Italia, the hotel blends into its surroundings and was developed to meet BREEAM's strict sustainability standards. Interiors are furnished with warm wood accents, offering a cozy respite from the region's raw, unbridled weather, where you can expect to experience all four seasons even in summer.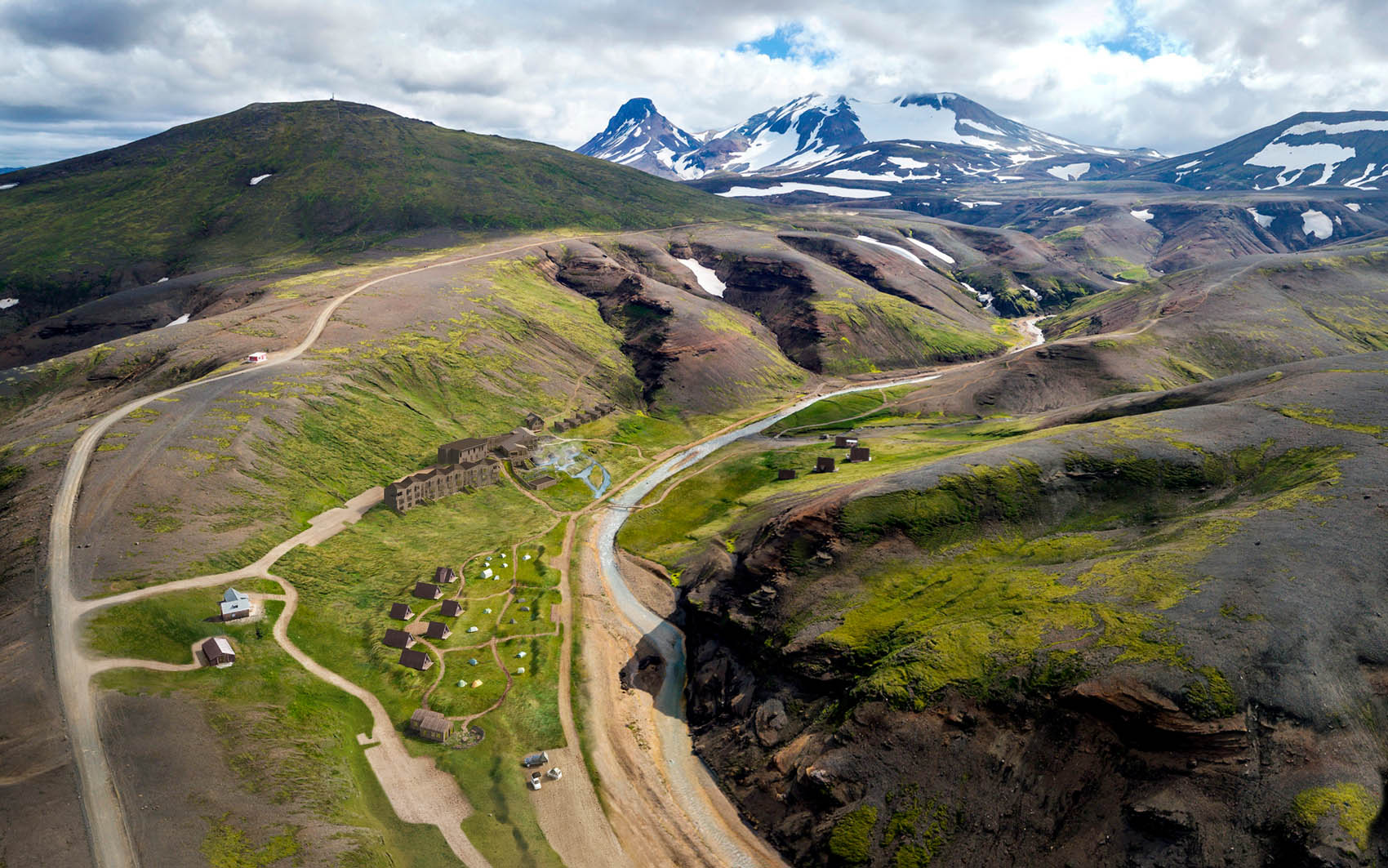 While most international visitors head to the Highlands during the summer, Highland Base is hoping to develop off-season tourism here too, bringing guests in during the winter via a four-by-four jeep to backcountry and cross-country ski, snowmobile, or snowshoe through the geothermal valleys. Mountain biking and day hiking await in the warmer months, and for those looking for a challenge, the multiday Kerlingarfjöll Circle Route is a less-travelled alternative to treks like the Laugavegur Trail.
Afterward, back at Highland Base Hotel, travellers can soak their sore muscles in the geothermal baths and refuel at the restaurant and lounge.
Images courtesy Highland Base – Kerlingarfjöll.