Bar Cart: Suntory Ao Whisky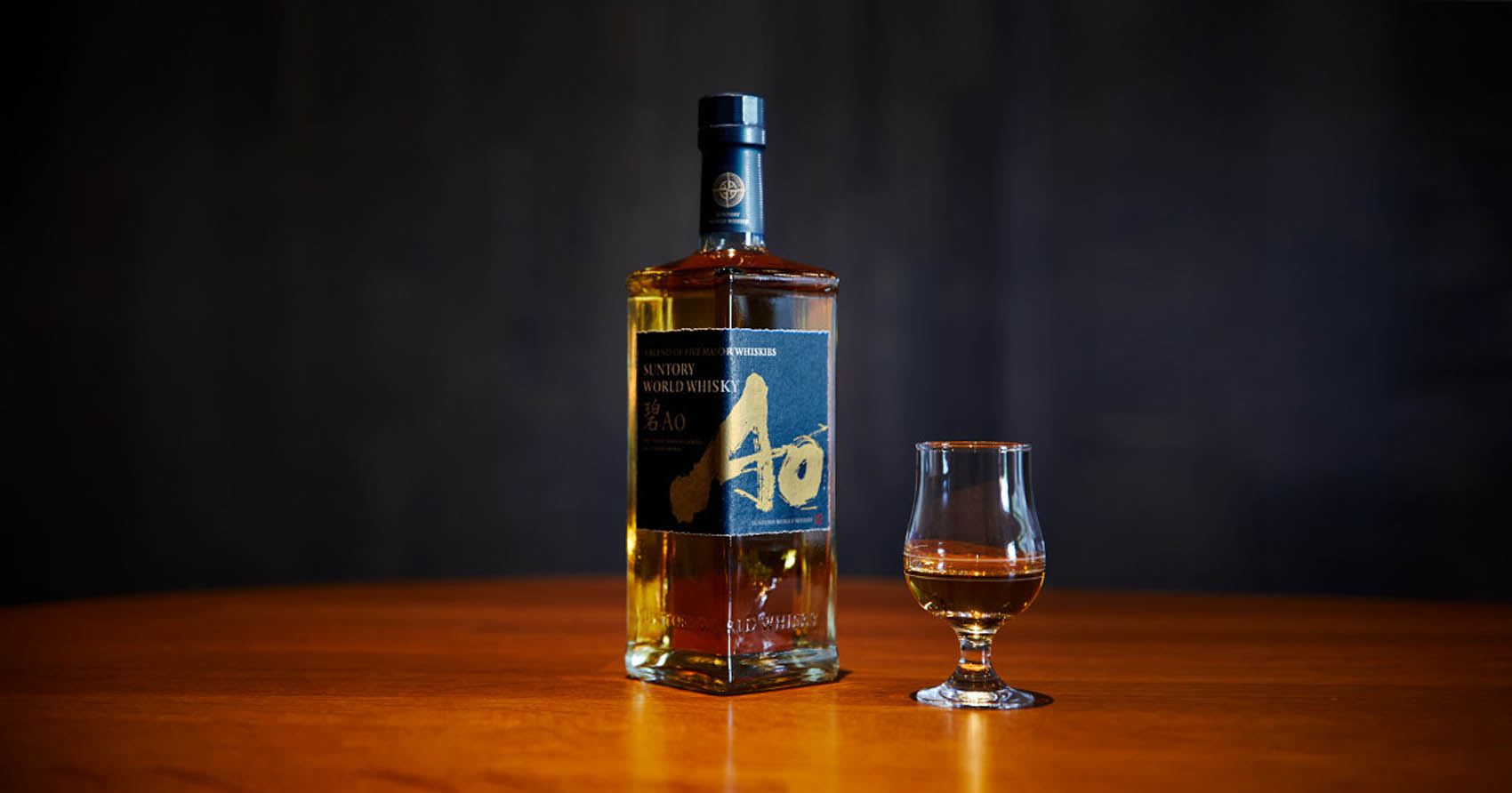 Ao (pronounced "ow"), the name of Suntory's newest whisky, means "blue" in Japanese. In the case of this bottle of liquid gold, it refers to the oceans that connect the locations where parent company Beam Suntory's whisky is made. Blended in Japan, Ao incorporates whisky from seven of Beam Suntory's distilleries in the world's five major whisky regions: Japan (Yamazaki and Hakushu distilleries), Ireland (Cooley distillery), the United States (Jim Beam Clermont distillery), Canada (Alberta distillery), and Scotland (Ardmore and Glen Garioch distilleries).
Delivered in a stunning five-sided bottle emblazoned with a label featuring calligraphy by esteemed artist Tansetsu Ogino, Suntory's Ao aims to showcase the harmony that can be achieved through blending. Each region makes a base whisky that provides a unique flavour to Ao, resulting in a cohesive end product that respects the origins of its individual ingredients. The Japanese whiskies' subtlety is enlivened by the punchy flavours of the Irish, American, and Canadian whiskies, and the Scottish whisky rounds it out with its characteristic smokiness.
Starting with the harsher smoky vegetal flavours of the Scotch whisky, Ao moves through the bready, honeyed, winter-spicy flavours of the Irish, American, and Canadian whiskies before returning to the Highlands via the Scotch's sweet apple and lemon meringue flavours. Throughout, the Japanese whisky acts as the backbone, providing a sense of purity that the country's distilleries are known for.
Now widely available across Canada, Suntory's Ao whisks you away for a trip around the globe upon first sip.