Fair Trade Fashion Brand Room 502 Launches Collection Inspired by Film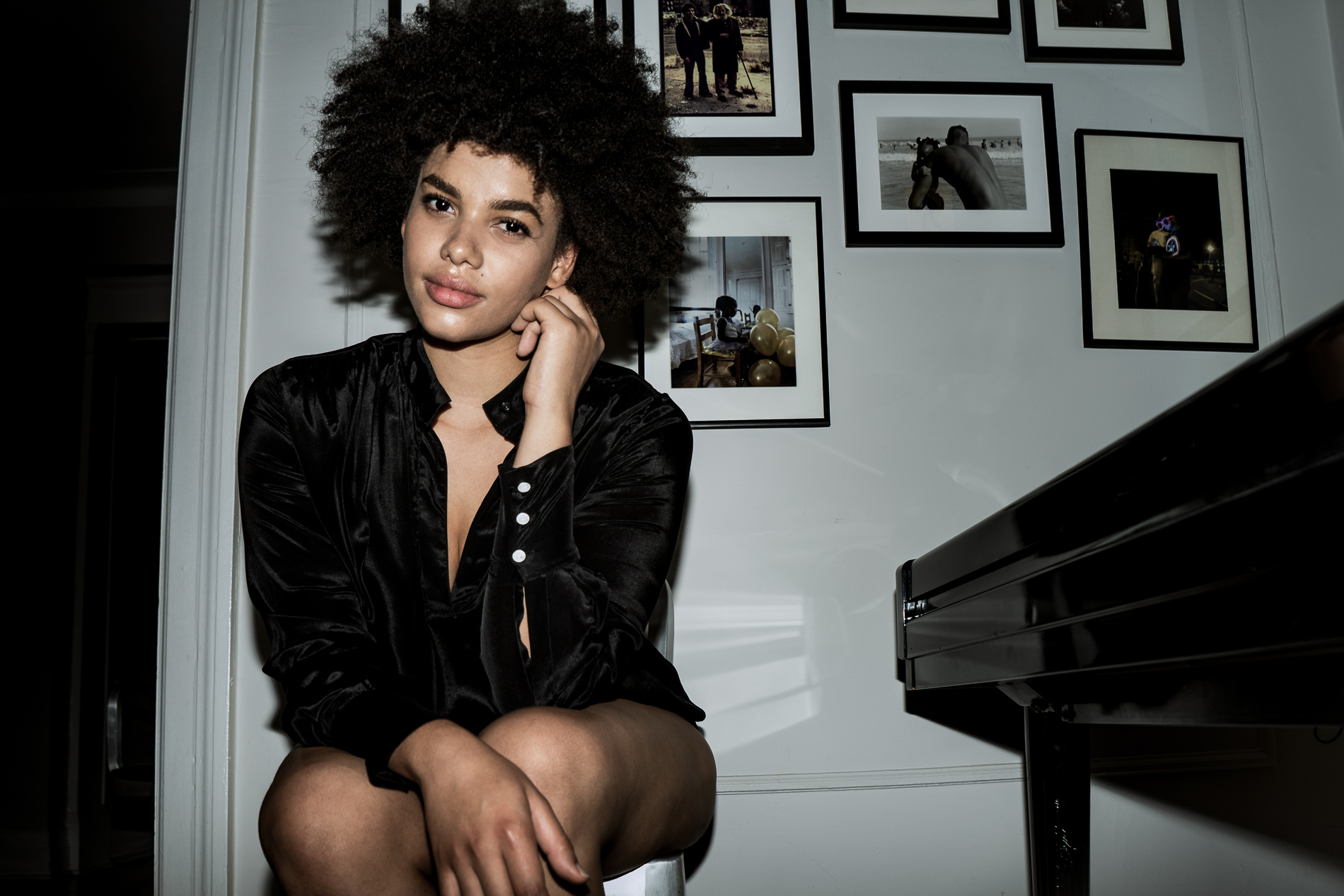 Room 502 is a love story in the shape of a fashion line; the name comes from the apartment number where founders Sophie Theallet and Steve Francoeur lived together at the Chelsea Hotel, New York. Born out of Theallet and Francoeur's romance and launched late last year, the Montreal-based luxury design brand is a harmony of fair trade fashion and traditional craftsmanship. Working with ethical practices at the forefront, Room 502 has partnered with the Kalhath Institute in Mumbai and Lucknow to produce traditionally crafted textiles by artisans paid a living wage. With similar respect for the environment, their products are made with recyclable materials and biodegradable packaging.
Room 502's most recent launch, Serie 2, adds six limited-edition pieces inspired by classic cinema and dance to the brand's couture-quality, seasonless collection. The Blanca shirtdress pulls its inspiration from Spanish-French choreographer and dancer Blanca Li, with hidden pockets, hand-pleating, and pintucking at the waist for a flowing silhouette. The Jeanne chemise dress, named after French new wave actress and director Jeanne Moreau, features elongated narrow cuffs, a snap-close Nehru-style collar, and a hand-pleated fringe. With a modern version of the classic poet blouse, Room 502's Paula channels Julie Christie in Dr. Zhivago or Tilda Swinton in Orlando.
Room 502's philosophy extends to philanthropy, with a portion of each sale donated to Epic, a global non-profit organization working to help disadvantaged youths.
_________
Never miss a story. Sign up for NUVO's weekly newsletter, here.