How to Get in on the Luxury-Handbag Consignment Trend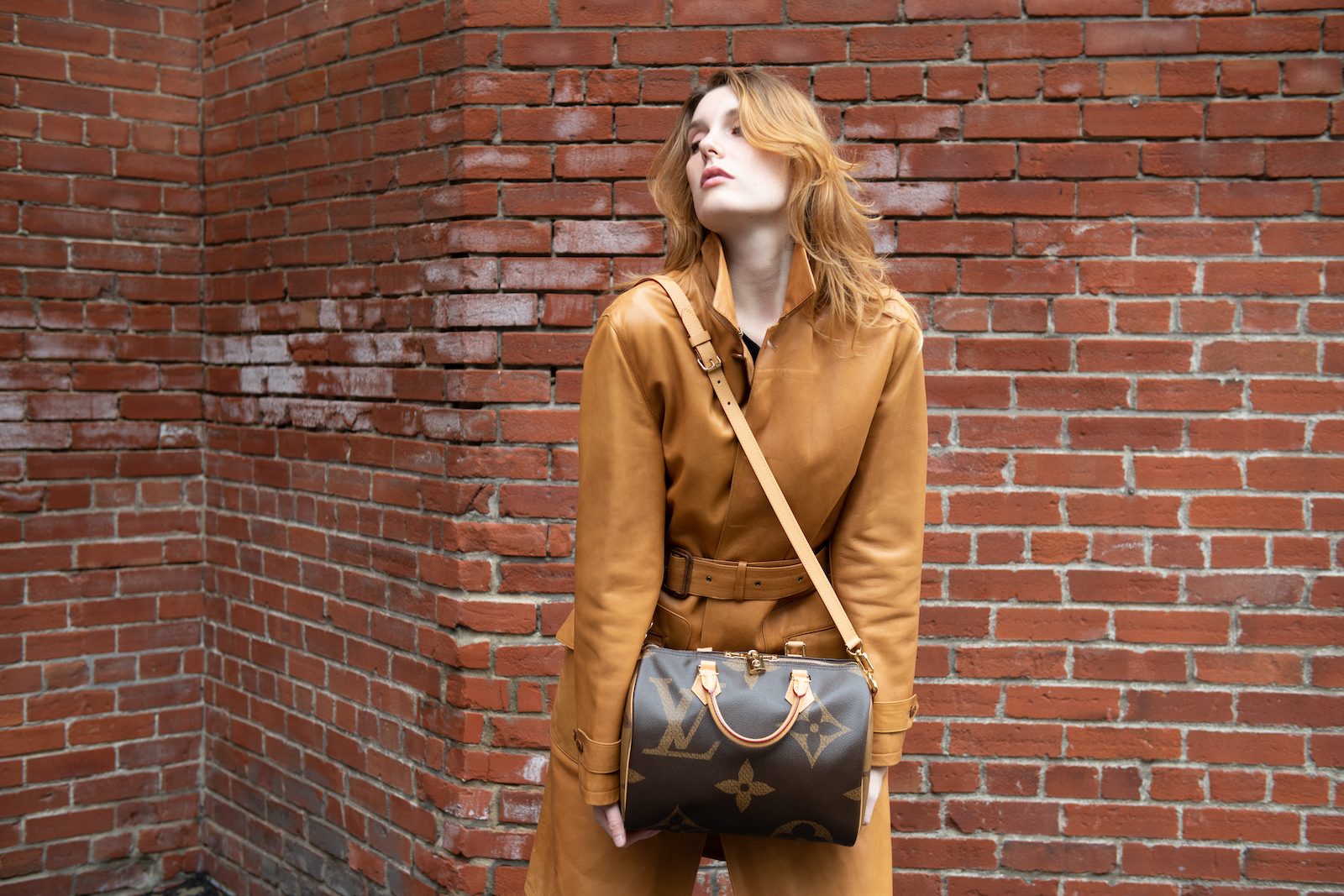 Luxury handbags are like rentals, according to Caroline Reny, president and founder of Love that Bag etc, a Canadian luxury-bag consignment retailer. She says that if a bag is well taken care of, people may be able to recoup up to 80 per cent of its original value. That means some people have a treasure trove in the back of their closet without even realizing it.
"There's a misconception that it's old, used, not fashionable—but that's not the case," Reny says. Luxury designer bags are well crafted and made to last, which makes them perfect candidates for the resell market, and with the environment top of mind in recent years, extending the life cycle of these items should be encouraged. Luxury-bag consignment can also be a stepping stone for people, like the younger generation, just entering the luxury market.
The past year has seen a much higher consignment rate, Reny reports. A lot of the designer stores weren't selling their bags online, so when COVID hit and bricks-and-mortar shops were forced to close, clients wanted their bag fix but couldn't get it. Love that Bag etc is one of the few Canadian-based luxury-bag consignment sites, and it acquired many new clients during lockdown. "It's on the cusp of becoming mainstream," Reny says.
For anyone looking to buy or sell, she has a few tips and things to keep in mind for first-timers.
Go with the classics—timeless is easier to resell.
Don't buy trendy. The number one regret of luxury bag buyers is hopping on a trend bandwagon and winding up with a bag that isn't practical, isn't functional, or just looks out of place once its moment has passed. Contemporary or secondary designer brands are less expensive to buy on consignment but will not hold their value over time. There are a few designer brands that are considered secondary that Reny predicts will become classics, like the Loewe puzzle bag and the Bottega Veneta pouches, but in general, stick to the classic offerings of the classic designers.
The top three brands on any luxury resell website are Chanel, Louis Vuitton, and Gucci, with the Chanel flap bag being the ultimate classic. Channel and Hermès retain their value more than any other brand. So if you have a Birkin in the back of your closet that you don't want anymore, now is the time to sell.
Pay attention to material—durability is crucial.
Speaking of the Chanel flap bag, as beautiful as it is, the lambskin edition is very delicate. Even the metal chain of the bag pressing against the soft leather too long can damage or scratch it. Reny recommends looking for the caviar-leather version if you're in the market for Chanel as it is much tougher. If you are open to different brands, Louis Vuitton is the best for durability, especially its monogrammed coated-canvas bags. If you have your heart set on Hermès, Reny advises looking for the Evelyn bag as it's more practical than the Birkin.
Vintage is something completely different—consignment does have a shelf life.
Love that Bag etc only accepts consignments that are less than 10 years old; anything over that, and Reny says the chances of the bag being in good condition significantly decrease. There are a few exceptions, like special-edition bags and one-offs that are still in high demand, but often, she says, people just aren't looking for those styles anymore. Brands have also been known to bring back their classics, so if there are two bags in the same style but one is a re-release, that is the one that people want.
Where to look for luxury bag consignment in Canada.
Since most luxury-bag consignment is based online, there are many shopping options, but for those who want to avoid getting hit with taxes and duties at the border, hefty shipping costs, or risky shipping distances with precious cargo, here are a few Canadian retailers:
Love that Bag etc is a Montreal-founded company that recently expanded into Vancouver. You can visit its consignment offices by appointment, but all of the inventory is available online.
Another Montreal-based company, is omni-retailer LXRandCo. One of the largest vintage luxury retailers in Canada, LXRandCo has an e-commerce platform but is also available through select stores, like The Bay. LXR focuses on sustainability and environmentalism, acquiring new items weekly in the hope of extending its life past seasonality.
Mine & Yours is a Vancouver-based retailer with a store on Howe Street, but it ships across Canada from its extensive site. For more recommendations, see here.