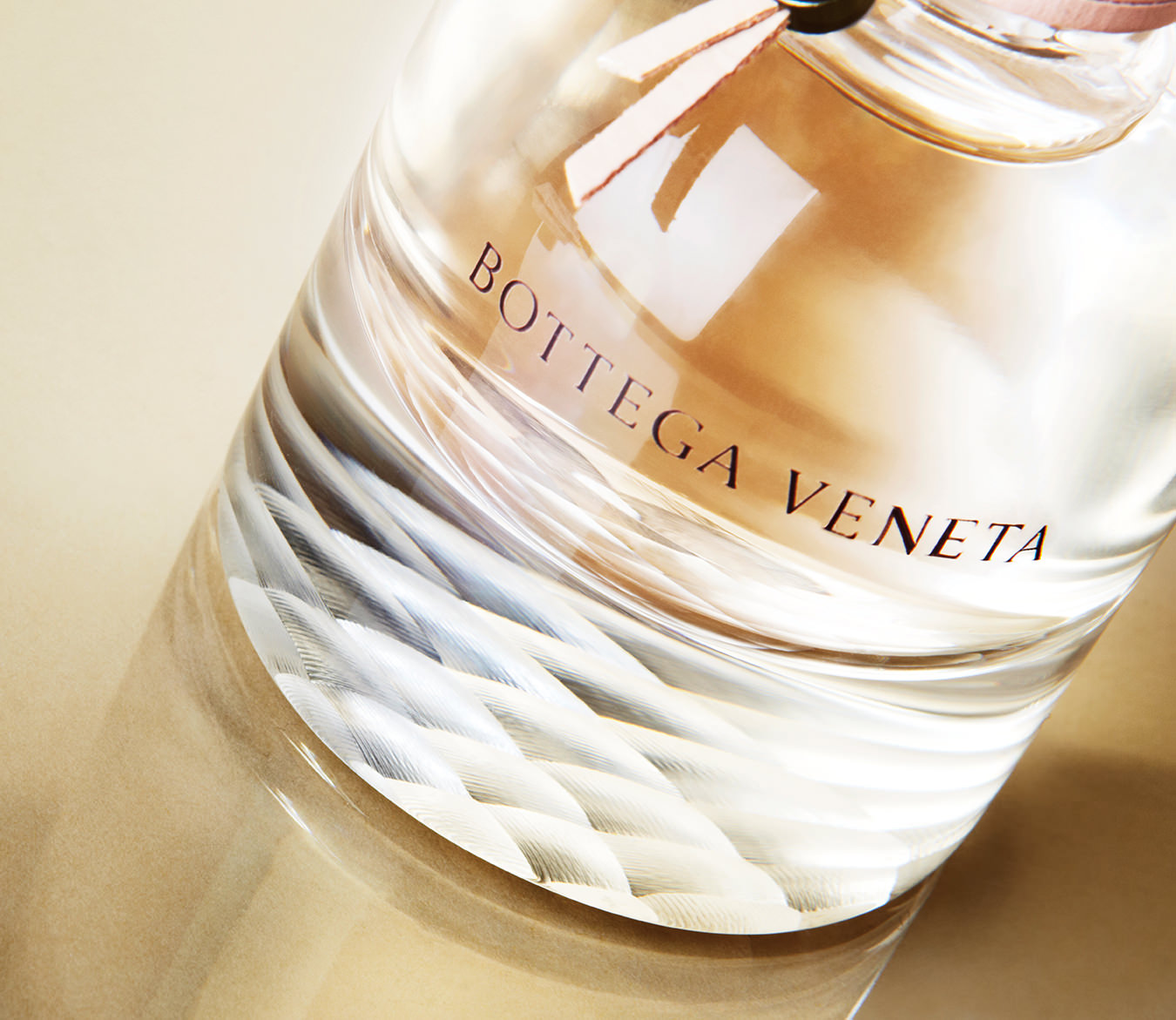 His goal as a designer is to strip away all unnecessary parts until a garment or handbag has been reduced to its functional essence. There is a quiet simplicity to his work that often betrays the complicated, well-considered construction lurking beneath the surface. His benchmark is understated luxury: the highest-quality materials coupled with a simple, logo-free aesthetic.
"I'm not the logo guy," asserts Tomas Maier, creative director for Bottega Veneta. "Logos kind of annoy me. I would cut logos off product, even cut labels out. I don't think that's what it should be about. It should be about the make, the design. The product is there, but to underline the person's personality."
Discretion, quality, and unsurpassed craftsmanship have defined Bottega Veneta since it was founded in Vicenza in 1966. Steeped in the tradition of Italy's master leather craftsmen and renowned for its leather goods, the company stands for individuality and self-confidence. Make no mistake: Bottega Veneta may be a logoless product, but it has "an identity," says Maier, "that is focused on the make, the craftsmanship."
Maier was born in 1957 in Pforzheim, Germany, a town at the edge of the Black Forest. He was raised in a family of architects, and attended a Waldorf school. In Paris, he trained at the Chambre Syndicale de la Haute Couture and worked for an enviable list of fashion houses including Sonia Rykiel, Revillon, and, most famously, Hermès, where he designed womenswear for nine years. And then, in 1999, Maier quit Hermès and moved to Miami. Two years later, Tom Ford came calling (as Bottega Veneta had been acquired by the Gucci Group) and recruited Maier to take the lead.
When Maier took over as creative director at Bottega Veneta, the fashion world was being ruled by the phenomenon of the "It Bag". Maier's first act was to design a bag that was, in the context of the times, a contrarian: the Cabat, a tote of intrecciato (woven) supple-leather strands. There were no logos and no unsightly hardware, no gimmicks and certainly no gadgets, and it has become Bottega Veneta's best-selling item.
Their first women's ready-to-wear show took place in February 2005, and the men's runway show was held in June 2006. Among the product categories that Bottega Veneta now offers, in addition to full women's and men's ready-to-wear collections and leather goods, are home wares, furniture, glassware, and fine jewellery.
Maier has the appearance of a hipster monk. He's chicly unshaven, and there's a calm that follows him, yet he is all business. His speech is never hurried and his demeanour is methodically hypnotic, and he can, at times, come across as unimpressed. His words are carefully selected, and, parallel to the Bottega Veneta aesthetic, he speaks no unnecessary statements.
Maier admits he's a micromanager. "I am very hands-on. Very hands-on," he says. "I am involved in everything—every aspect of everything." This is exemplified with his latest project, Bottega Veneta eau de parfum, the very first fragrance for the luxury goods house. (It is distributed internationally by Coty Prestige.) Maier was involved in every aspect, from the inspired bottle design to its uncompromising scent, and, he offers, "the cap of the perfume bottle, the colour of the cap, the design of the bottle, the weight of the bottle, the weight of the cap, the colour of the ribbon, that the ribbon is leather and not leatherette, the writing, the colour of the writing, the idea of the scent, the selection of the nose."
Michel Almairac is the nose, and "it was his understanding of my idea and his creation and his know-how," explains Maier. "He was able to translate my idea into a scent in a bottle." Maier's vision was "of the Venetian countryside with warmth and sunshine. An elegant and austere villa, with old wooden floors, library walls, and leather-bound books, with the windows open, the smell of fresh-cut grass, and the breeze coming in." The backbone of the fragrance is leathery floral chypre with a combination of bergamot, patchouli, oak moss, jasmine sambac, cyclamen, and plum. It has taken some time for Bottega Veneta to make a foray into the fragrance market, yet "it's something that's been on my mind for a long time," says Maier. And now, "there is an image of a woman, of a Bottega Veneta woman. She is confident, knows what she likes." He continues, "she's not about trends. It's about her, herself. She knows her style. She knows what suits her. She knows what works."
Maier believes this fragrance will "bring a big statement because it's a bottle that is very clean and rather tough, and simple. But if you look at the market, everything is girly, overly accessorized, and gilded, and giggly." The scent has a certain depth, a certain profoundness—something you want to go back to.
If Maier looks pretty pleased with himself, he has every reason to be. The Bottega Veneta empire was close to bankruptcy when he was brought on in 2001, and he's turned it into a global fashion force; in 2010, revenues reached more than $725-million (U.S.). Maier continues his mission to perfect invisible imperfections and work on "new projects and refine our projects that I am working on," he says. "I am always about improving. I can always put things in question. Always. And I always do. You can always improve. You can always make something better. You can always look at it again."
Bottle photo courtesy of Coty Prestige.