5 Must-Know Canadian Whiskies
Middle-shelf and top-shelf picks for your home bar.
For many people, it is still a struggle to figure out what makes great Canadian whisky its own distinct species of spirits. Well, the answer is actually quite simple.
Compared to other whiskies like bourbon or Scotch, Canadian whisky doesn't have nearly as many legal requirements. It is usually made of wheat, corn, and barley, with each component being mashed, fermented, distilled, and aged separately to reach its best individual potential.
Once these ingredients have peaked in flavour, they are ready to be blended, then served—or aged a little longer. This blending of ingredients at the final stage of the whisky-making process allows distillers to adjust the intensity/presence of each ingredient, and it results in some experimental and tasty concoctions.
There are usually three flavour touchpoints for the best Canadian whisky: butterscotch first, spice in the middle, and a pleasing citrus bitterness on the finish. This creates a distinct taste and flavour profile that makes them elegant, refined, and surprisingly complex.
Here are some middle-shelf and top-shelf Canadian whisky picks that you most definitely need to add to your home bar.
Lot No. 40

Lot 40 is the ultimate expression of Canadian rye whisky and is a two-time winner of the Canadian Whisky of the Year. It is made entirely of rye grain and distilled one batch at a time in a conventional copper pot still; this results in a bold whisky that highlights the unmistakable intensity of the rye grain.
Notes: Citrus, vanilla, and toffee
Pike Creek Port Barrel Finish Canadian Whisky
Pike Creek is distilled twice from corn in copper column stills. The whisky is aged in a non-climate-controlled warehouse in Ontario. The barrels are first-fill ex-bourbon casks that are poured into undisclosed "vintage" port barrels for an undisclosed period (legally though, at least three years). The whisky is distilled at 40 per cent ABV, which is the legal minimum, and caramel colouring is added for consistency.
Notes: Prune, clove, and caramel
Masterson's 10-Year-Old Rye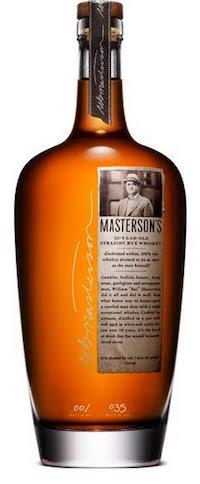 Made entirely from rye grown in the Pacific Northwest, this whisky is produced in Calgary and aged for a minimum of 10 years in white-oak barrels. William Masterson, the whisky's namesake, was born in Canada and made a name for himself as a lawman, gambler, saloon keeper, and associate of Wyatt Earp during the Wild West period.
Notes: Clove, toffee, and vanilla
Bearface 7 Year Triple Oak
Matured in three different oaks, each chosen for the distinct flavour it imparts, this single-grain whisky begins its life aging for a minimum of seven years in former bourbon charred American oak barrels, imparting warm, smooth vanilla notes. It is then put in tight-grained French oak barrels previously used for more than seven years for Mission Hill Family Estate Winery's high-end, rich, Bordeaux-style wines. The final finish is done with three-year-old, air-dried, virgin Hungarian oak, which adds rye-like notes—a first in Canadian whisky.
Notes: Sweet corn, caramel, and citrus
Alberta Premium Cask Strength Rye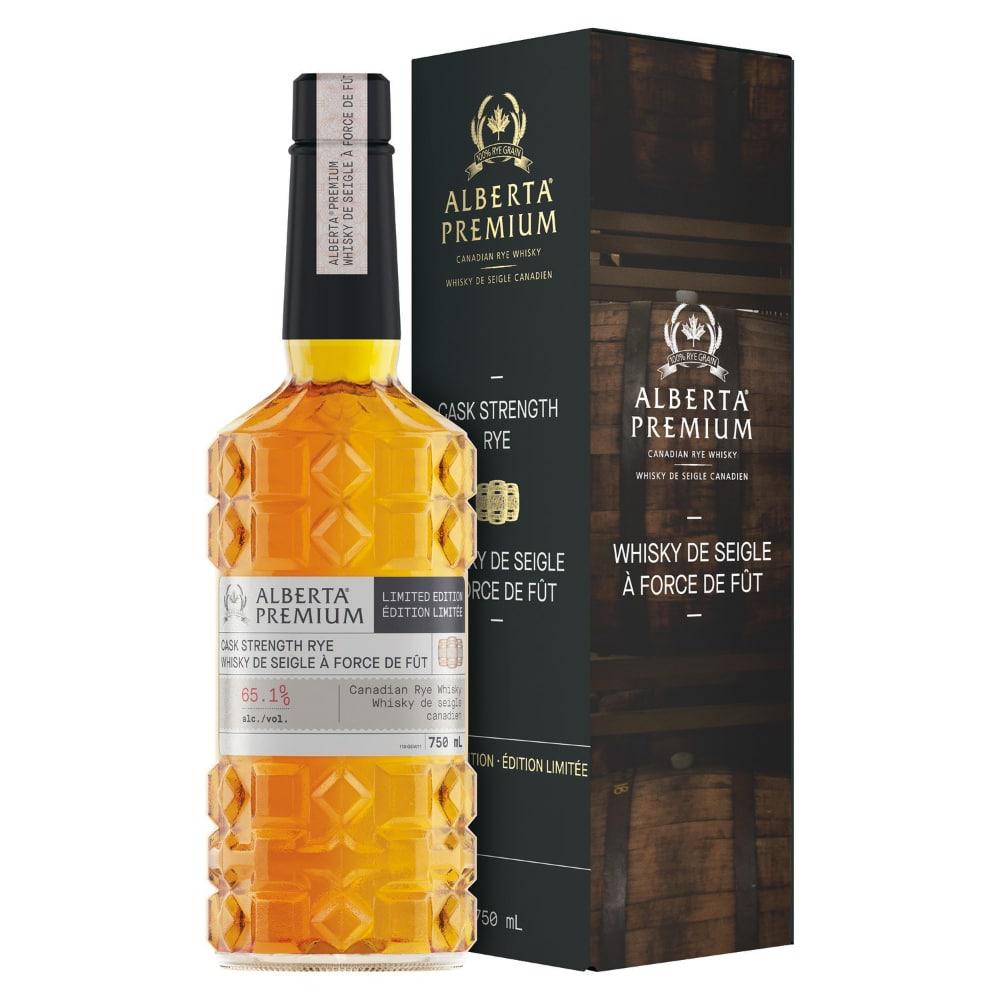 This one was dubbed World Whiskey of the Year for 2021, and it quickly sold out in Canada. It's a 66 per cent proof (abv.) 100 per cent rye whisky made with Canadian Prairie rhye and Rocky Mountain water. The company says it is one of the only distillers that can created the bold and spicy flavour of a 100 per cent rye whisky.
Notes: Wood, dark chocolate, and vanilla