7 Backless Summer Dresses for the Warm Days Ahead
This next trend is nothing to turn your back on, so to speak. The open-back dress trend is making its way into summer wardrobes to become one of the dominating trends of the season. The appeal is simple: it's easy and breezy, and the options are versatile. Looking for a mini to show off your best assets? There's a dress for that. Prefer something with sleeves that gives just a glimpse of something more? There's a dress for that too. Whether you want something floral, show-stopping, or all tied up with a bow, there's something for everyone. So if you dare to bare, keep scrolling for seven backless dresses for summer that deserve to be front and centre.
Proenza Schouler Poplin Open Back Dress
While it can be a sweeter style, it can work just as well for the cool girls. And the only proof needed is Proenza Schouler's shirt-dress version. It's midi length and long-sleeved with a buttoned strap across the open back, making it ideal to transition from summer to fall.
Cult Gaia Cameron Cutout Midi Dress
There's so much to love about Cult Gaia's knit halter dress. It's cool and sexy as it cinches at the ribs and opens at the back. Not to mention it has the kind of beach vibe that you can bring to the city and turn heads while you do it.
PatBo Mini Dress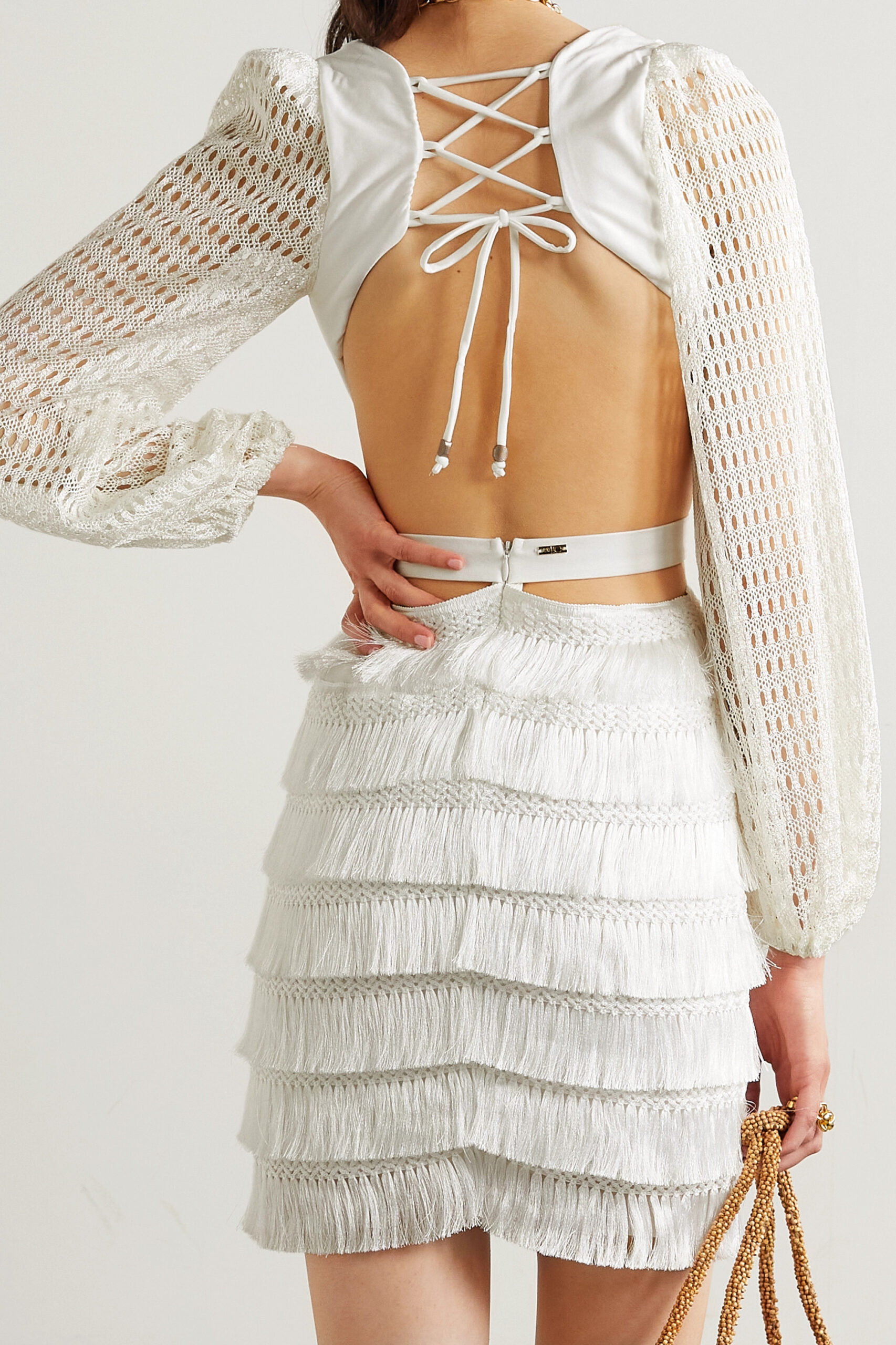 Patricia Bonaldi designs dresses you don't soon forget, and this lace-up open-back plunger is exactly that. The fringed skirt and crocheted sleeves add dimension to the fun and flirty summer style.
MISA Ara Dress
MISA's floral mini gets that whole "pretty in pink" thing perfectly. Between the design and double bow openings, it's a real showstopper—from front to back. Snap it up, and you'll no doubt be reaching for it all summer long.
Dodo Bar Or Midi Dress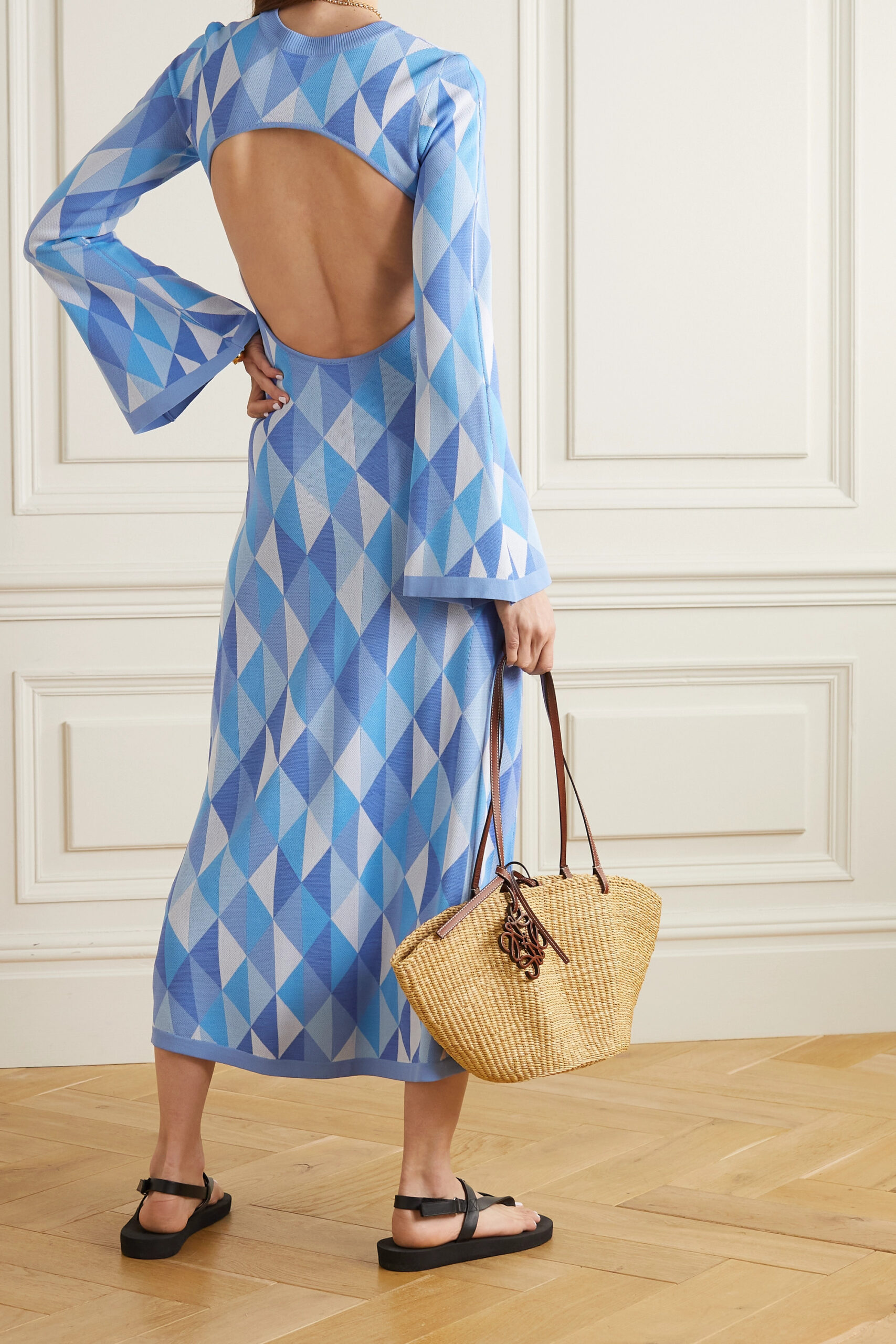 If there's something to be said for bold and colourful dresses, this one says it all. Dodo Bar Or's style is fitted to the body and finished off with bell sleeves. While it shows a hint of skin, it leaves a little something to the imagination too.
Jacquemus La Robe Drap Dress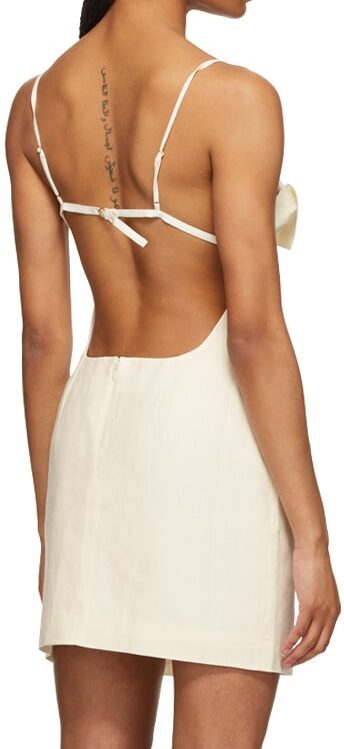 There's something edgy and something sweet about this linen mini by Jacquemus. The spaghetti straps that buckle at the back are dainty, while the asymmetric top keeps it interesting from all angles. Add a mini bag by the designer for the ultimate of-the-moment vibe.
GAUGE81 Hira Camisole Mini Dress
Sometimes celebrating summer means something fun and even gaudy is required. Luckily, GAUGE81's hot pink mini comes with Swarovski-studded straps across an open back, and that's the kind of sparkle we can get behind.