Describing a look as "artistic" is code for it being aimed at a certain strata of the stylistic elite. Rather than projecting overt sex appeal or trendiness, artistic dressers champion a sharp, worldly awareness and a touch of indifference. They wield a je ne sais quoi, a cool animus expressed through draped tailoring, subtle details, elements of geometry—the universally acknowledged trappings of a keen eye.
It's that understated yet immediately identifiable allure that COS, an H&M affiliate, set out to capture and propagate upon launching in 2007. Since its first flagship store opened on London's Regent Street, COS, named as an acronym for "Collection of Style," has been building a reputation for its wide-legged trousers, structural accessories, and voluminous sweaters for women, men, and kids.
"We don't see necessarily a person or a type when we design, but we see a mindset. Our customer is sharing our interest in art and design and architecture, so we think of someone who is culturally aware and into a similar lifestyle to ourselves," explains womenswear designer and brand creative director Karin Gustafsson at COS's London headquarters. "We are trying to serve customers pieces we hope they're going to keep in their wardrobe for a long, long time and wear in different ways, so we aim to be really sort of timeless."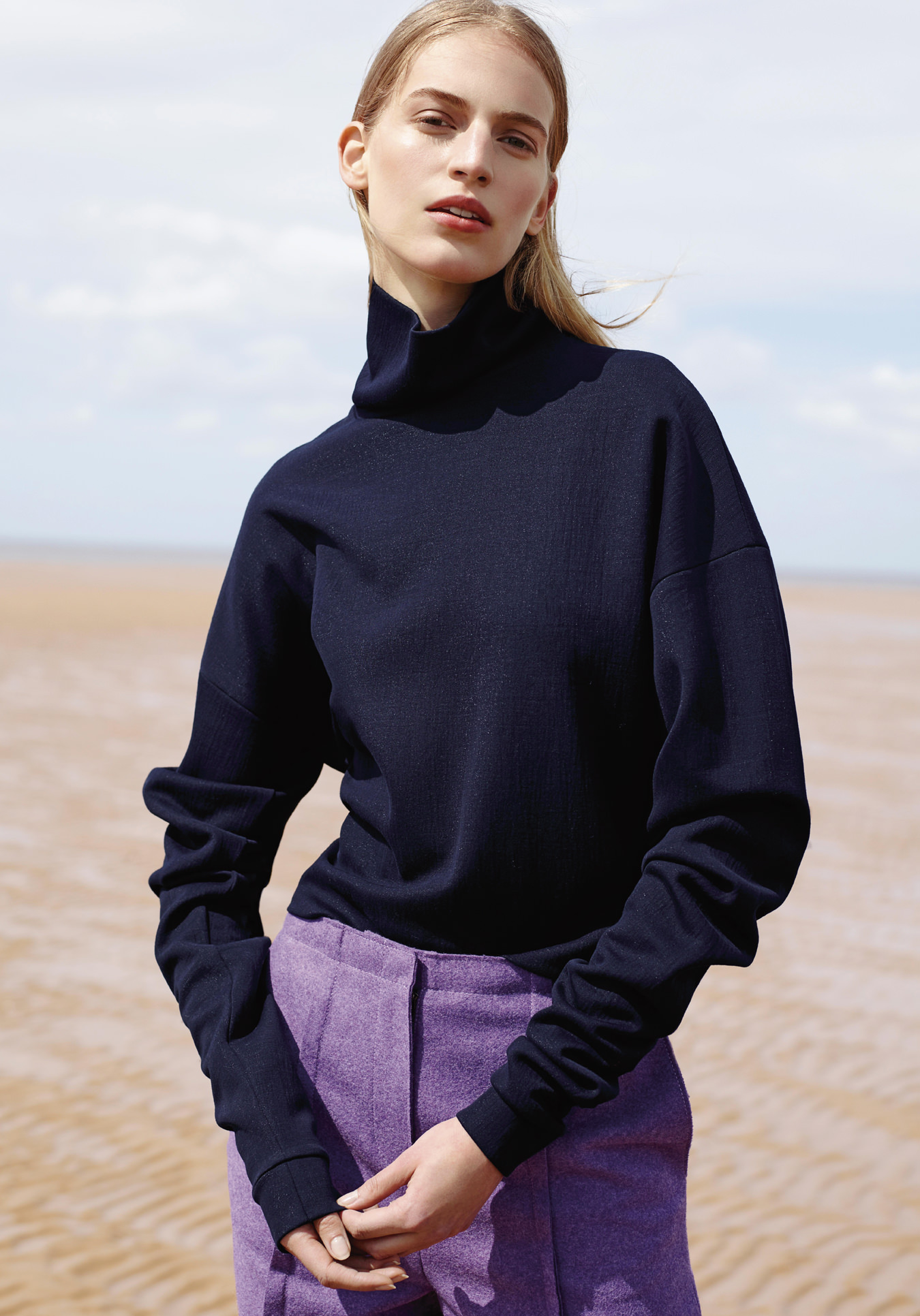 "We" refers to Gustafsson and COS menswear designer Martin Andersson—both calmly articulate Swedish expats, educated at the Royal College of Art and Central Saint Martins, respectively, drawn to London by its internationalism and classic-tailoring heritage.
"I was kind of obsessed with, I guess, everything about the U.K., from its traditions like Savile Row to the emerging Britpop scene," explains Andersson, who developed an interest in fashion when his mother taught him to sew his own David Bowie–inspired clothes as a teen in rural Sweden. "And then of course, I moved here and it was almost like the tables turned, and I started to see what an amazing heritage of design we have in Sweden—it hadn't been apparent to me when I was amongst it, growing up with functionalism, Swedish modernism." Along with Gustafsson, an admirer of Coco Chanel's uncomplicated yet glamorous designs, the pair revere functionality as much as they do artistry in any medium—from clothing to architecture, literature, and visual arts.
COS has been building a reputation for its wide-legged trousers, structural accessories, and voluminous sweaters for women, men, and kids.
A relationship with the art world is at the heart of COS, and to maintain it, each collection begins with a mood board of the duo's diverse interests. "It's very intuitive, and it's emotional as well because it's really a collection of what grabbed us: exhibitions we've seen, artists we like, a book we bought," explains Andersson. For autumn/winter 2016, the inspirations varied from the dark oil portraits of Ghanaian-British artist Lynette Yiadom-Boakye, to New York–based artist and professor Sam Van Aken's multicoloured Tree of 40 Fruit (a botanical project for which Van Aken spliced together branches from a multitude of stone fruit trees to form a new plant), to Martino Gamper's project 100 Chairs in 100 Days. "It's so interesting how [Gamper] gave this furniture piece a new identity," states Gustafsson on the connection between such seemingly disparate fields as clothing and furniture design. "That is something we are keen to do with our tailoring and classical shapes," she continues, "to work them into sort of slightly odd and poetic styles."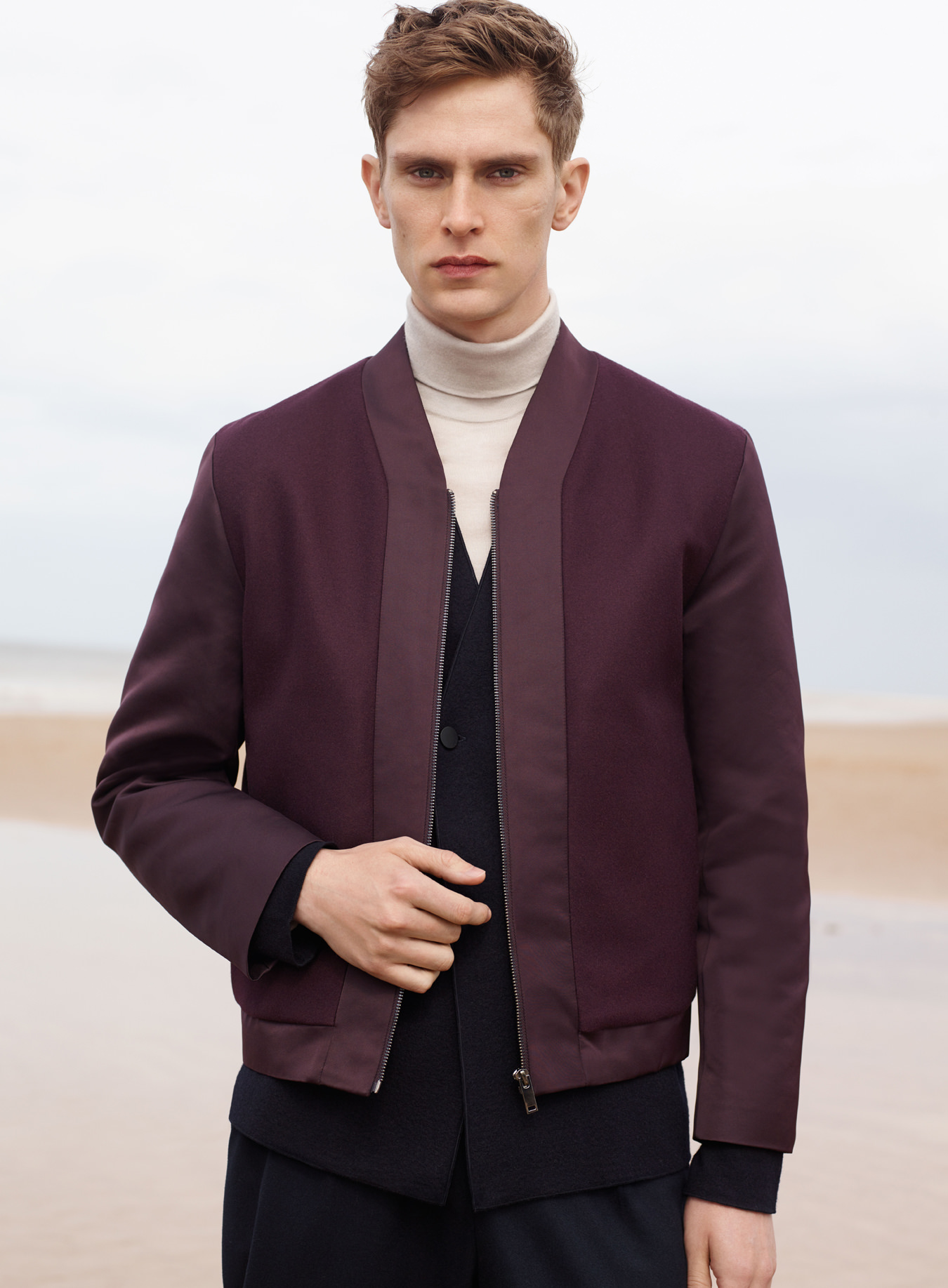 Classics with a twist comprise the bulk of each collection, contributing to the pieces' ageless appeal. Drop into any of the company's 181 (and counting) boutiques—the newest Canadian store opens in Vancouver in early 2017—and you'll see 15-year-olds and 50-somethings trying on the same asymmetrical vests, oversized cardigans, and smock dresses with equal élan. Of course, that's not to say COS can't innovate. "I think everyone thinks we have such a set aesthetic, and we do," admits Gustafsson, "but we also look towards new things every season, and that just gives that new little tweak."
COS has partnered with institutions including the Tokyo Art Book Fair, the Frieze Art Fair, and London's Serpentine Galleries, with whom they host annual summer parties at Kensington Gardens' Serpentine Pavilion (this year designed by Bjarke Ingels) to better connect with their customers. "We want to share what we're passionate about," Gustafsson says. Indeed, whether attending Park Nights or browsing in a COS boutique, one can feel that passion in the articulated synergy between art and fashion that defines the brand.
_________
Never miss a story. Sign up for NUVO's weekly newsletter.