Light in name. Anything but light in quality.
The wines that became known as Super Tuscans burst onto the scene in the early 1970s, when a small number of producers threw off the restraints of Italy's prevailing wine law. To be labelled any kind of Chianti, Tuscany's best-known wine, blends could be made only from sangiovese and several other indigenous grape varieties. But the renegade producers did the unthinkable and blended sangiovese with Bordeaux varieties such as merlot, cabernet sauvignon, and cabernet franc. Or worse, they excluded sangiovese and made "Bordeaux blends."
These heretical blends were relegated to the table wine category, the lowest-quality tier of Italian wine. However, there was a problem: instead of being poor quality, these early Super Tuscans—such as Sassicaia, Ornellaia, and Tignanello—immediately attracted praise and fetched high prices—higher than the most prestigious Chiantis.
Over time, Italian wine law was revised to allow Super Tuscan wines a higher status (Indicazione Geografica Tipica, or IGT), and many blends of sangiovese with merlot, cabernet sauvignon, or other varieties began to call themselves Super Tuscans. But "super" here has to mean more than sangiovese-plus. It has to refer to quality, and that's where Luce, a relative late-comer, stepped onto the Super Tuscan stage.
Luce (pronounced loo-chay and meaning "light" in Italian) started in the 1990s as a joint venture by Frescobaldi, the renowned and many-centuries-old wine-producing family in Tuscany, and Robert Mondavi, who pioneered the modern California wine industry. The pair settled on the name Luce and based the iconic logo —a sun radiating 12 flames that appears on all Luce wines—on a design on the altar of the Basilica of Santo Spirito in Florence. The Frescobaldi family donated the land for the basilica in the 16th century.
Luce (which sells for about $120 in Canada) is sourced from sangiovese and merlot vineyards near Montalcino in central Tuscany. The first vintage was 1993, making the current vintage (2017) the 25th. Always about fifty-fifty sangiovese and merlot, Luce is an elegant, structured wine that shows well-defined and intricately complex fruit. It has long cellaring potential, but it is already approachable. As Luce winemaker Alessandro Marini observes, "Of course, you can wait five or 10 years, but you can certainly drink it now." This vintage of Luce comes in a special bottle to mark the quarter-century.
While Luce plumbs the depth of the fruit each vintage, the second wine, Lucente (about $35 in Canada), is made in a more approachable and modern style. Here merlot jumps into the driver's seat and claims 75 per cent of the blend. The fruit, led by merlot's generosity, is more forward, the tannins are already well integrated, and the wine is ready for drinking earlier. Even so, it shows its pedigree in its elegance, balance, and structure.
Because of the Luce vineyards' location near Montalcino, it's hardly surprising that they also make a Brunello di Montalcino, one of Tuscany's most prestigious all-sangiovese wines. Brunello di Montalcino can't be released for sale until the fifth year after harvest, so the current vintage is 2015 (about $150 in Canada). This was the first year the wine was aged in the big oak casks typically used in the region, and the result is a beautiful wine with rich, multilayered flavours, perfectly calibrated acidity, and tannins that have largely mellowed. Again, Alessandro Marini says, "I enjoy this very much now, but I will have to wait a couple of years."
Luce has a limited portfolio of wines that offers consistent quality and elegance across the board. (There is a very small production fourth wine, Lux Vitis, made from cabernet sauvignon with 5 per cent sangiovese.) These are wines that play to a niche market whose consumers enjoy the rewards of quality in every bottle.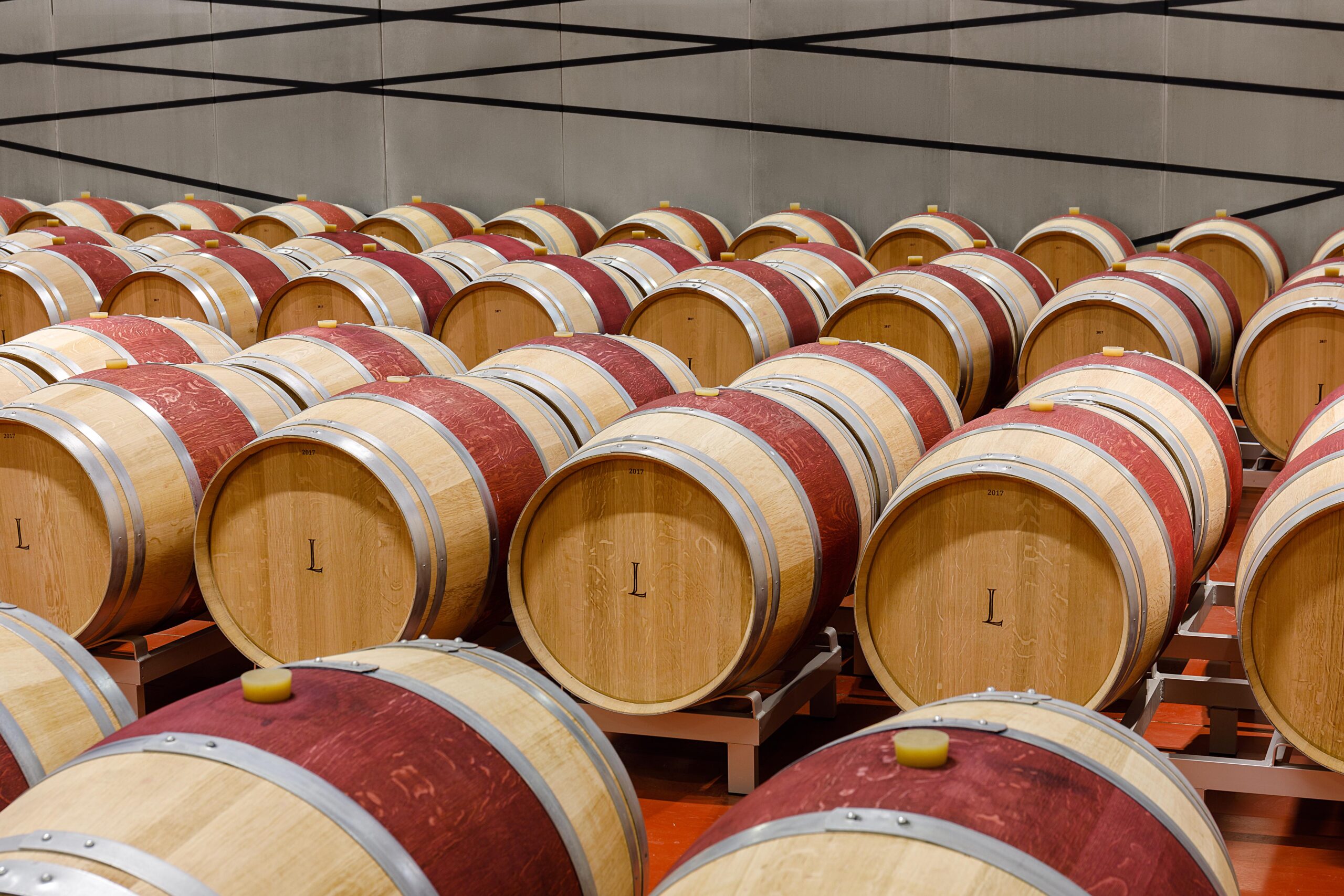 Current Luce wines:
Luce 2017 (IGT Toscana)
Lucente 2018 (IGT Toscana)
Luce Brunello di Montalcino 2015 (DOCG Brunello di Montalcino)