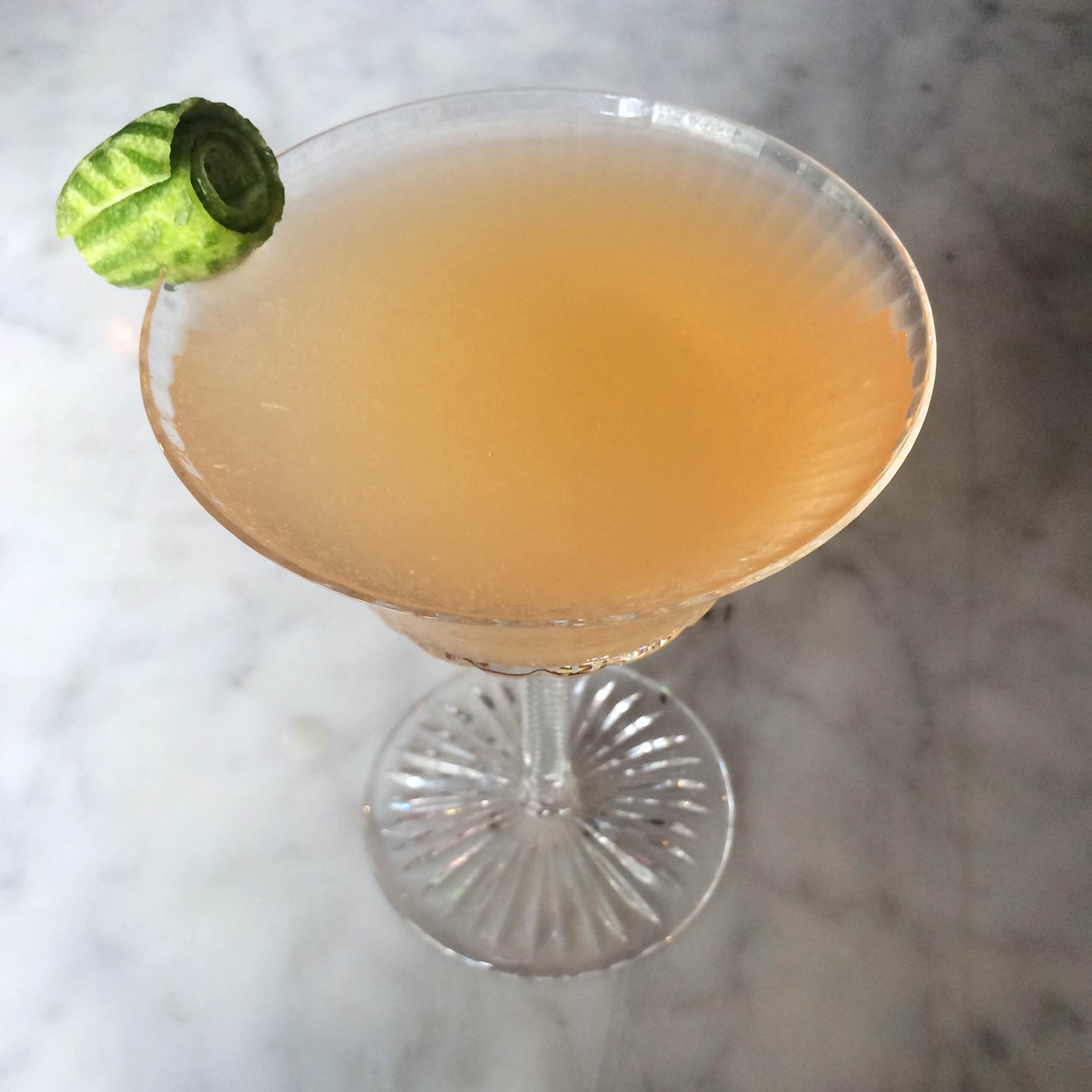 Lauren Mote—co-proprietor of Bittered Sling, internationally celebrated mixologist, and recent inductee into the Dame Hall of Fame—shares three recipes for tequila-based cocktails. See the rest of them, here. 
The margarita belongs to a family of cocktails called the "daisy". Generally, the cocktails are comprised of a spirit, acid, and sugar to balance, which is essentially the recipe for a daiquiri, margarita, sidecar, and caiprihinia. The Aloe Verde is a sophisticated and complex spin on a classic favourite.
Ingredients 
1 ounce Don Julio Blanco tequila
½ ounce Manzana Apple liqueur
½ ounce Amaro Nonino
3/4 lime juice (strained and free of pulp, unpasteurized)
2 dashes Bittered Sling Shanghai Rhubarb bitters
1 pinch kosher salt
Method 
Shake all ingredients with ice in a cocktail shaker. Double strain neat into a cocktail glass, and garnish with a swath of lime peel on the side of the glass.