Pilgrimme, Galiano Island
Chef Jesse McCleery's little restaurant in the woods.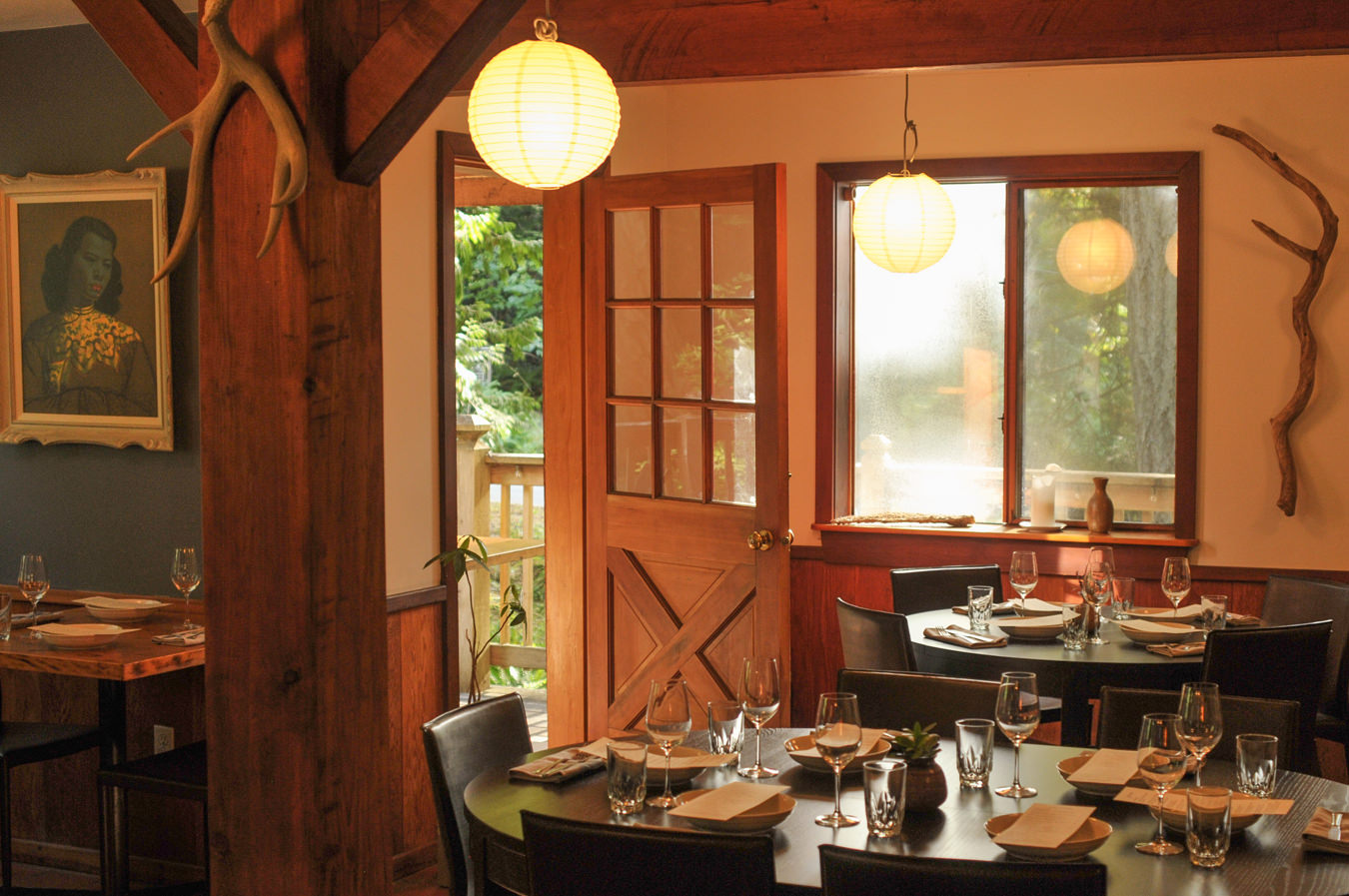 When chef Jesse McCleery first entered the restaurant business at age 15 in his hometown of Winnipeg, Manitoba, he was only looking to finance his skateboarding habit. But a move to Tofino, B.C., in the early 2000's led him to discover the pleasures of cooking with fresh-foraged ingredients. "Samphire, and fir tips, and geoducks, wild seafood and mushrooms … this was a whole different world from cooking in the prairies," he says. After a stint at Copenhagen's Noma, where he observed chef René Redzepi's magic touch transforming "throwaway" cuts into culinary over-achievers, McCleery, now 36, returned west to open his new restaurant, Pilgrimme, on B.C.'s Galiano Island (population 1,200) last October. It has already been hailed as one of the country's best new spots to eat.
Locating Pilgrimme involves some Hansel-and-Gretel-esque navigation of Galiano's deer-flanked forest roads; the restaurant sits amid the trees, pouring music, golden light, and good smells from its windows. Inside, things are cozy: snippets of pine branches poke out of vintage vases on mismatched tables; a reproduction of Vladimir Tretchikoff's The Chinese Girl gazes down from the wall; a cat naps by the kitchen door. Out back is a patio from which McCleery began serving handmade tortillas topped with "whatever the farms were growing" before he'd finished refurbishing the inside. "It was a great way to get to know the community," McCleery says of the summer before Pilgrimme officially opened, when he split his time working on opening his dining room and catering events at Bodega Ridge Lodge. "I started to meet different farmers and people growing amazing products." Freshness being key, McCleery knew he didn't want to open a restaurant in the city; "I wanted to be closer to nature," he explains, "and close to the farms. Here, we can easily serve something that was pulled from the ground the same day."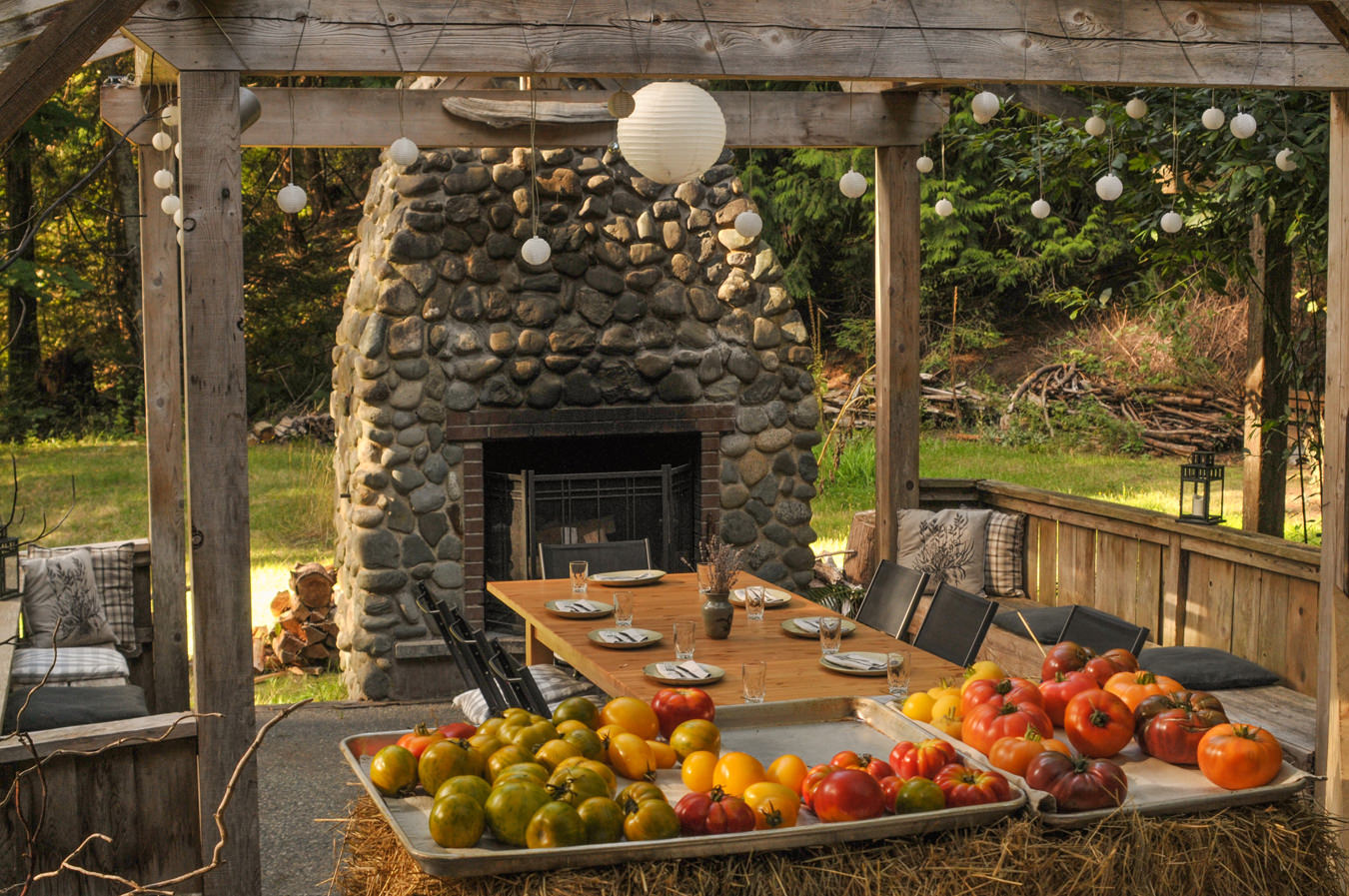 On a winter visit, Pilgrimme's menu saw yellow pea panisse: thick, light, crispy-fried batons served with pickled local vegetables and aioli to dip—think polenta fries reborn. "Fermenting and preserving keeps the pantry stocked for winter months when the farms have less growing and gives us lots of textures and flavours to implement throughout the year," says McCleery of his fondness for adding the acidic tang of pickled veggies and salty-sweet fruits to dishes. A grilled Pacific octopus dish paired hearty, charred tentacles with preserved stone fruit and kasu (the lees leftover from sake production) for a textual mix of creaminess and chew. Beef heart tartare came with sea lettuce, fermented plum, and cured duck egg yolk, and local Galiano potatoes arrived coddled in whey and topped with crunchy, thin-sliced rounds of smoked, pickled bull kelp bulb. Dessert was a dense square of parsnip cake with cream, kasu caramel, and roasted pear. "Finding ways to use every bit of a vegetable or animal can give birth to pretty cool ideas and flavours," says McCleery of developing his menus. "We have a big bin of fermenting herring heads and guts at the moment for a garum [fish sauce]. You probably wouldn't believe me but it smells amazing."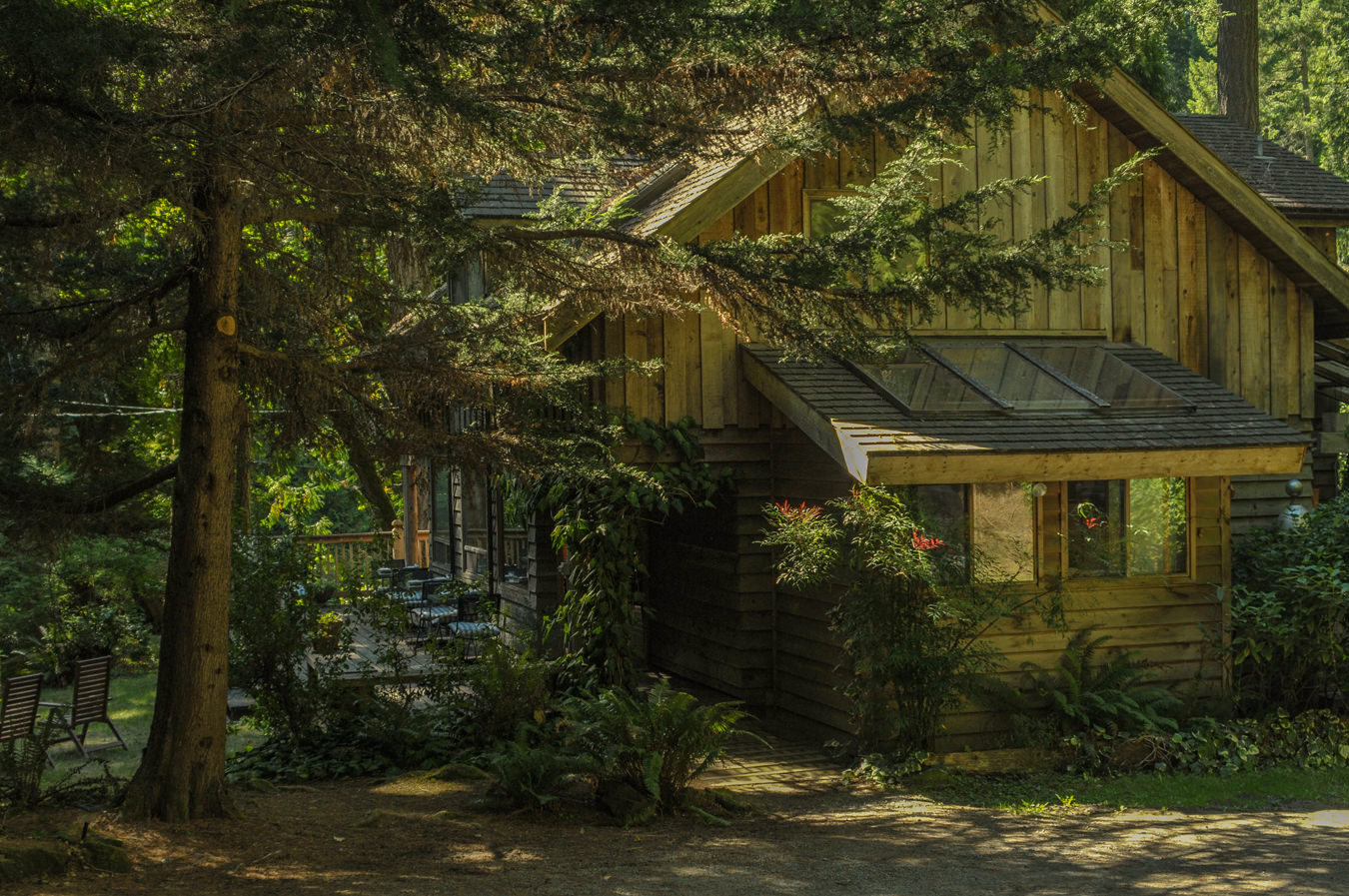 Pilgrimme's woodsy character is carried off unpretentiously, and doesn't feel too precious or cool. From the décor to the olives marinated in chili and pine, diners here can feel McCleery's boy-next-door enthusiasm for interesting and well-made food, and his honest appreciation of nature. To be swept up along with him is worth making the journey.