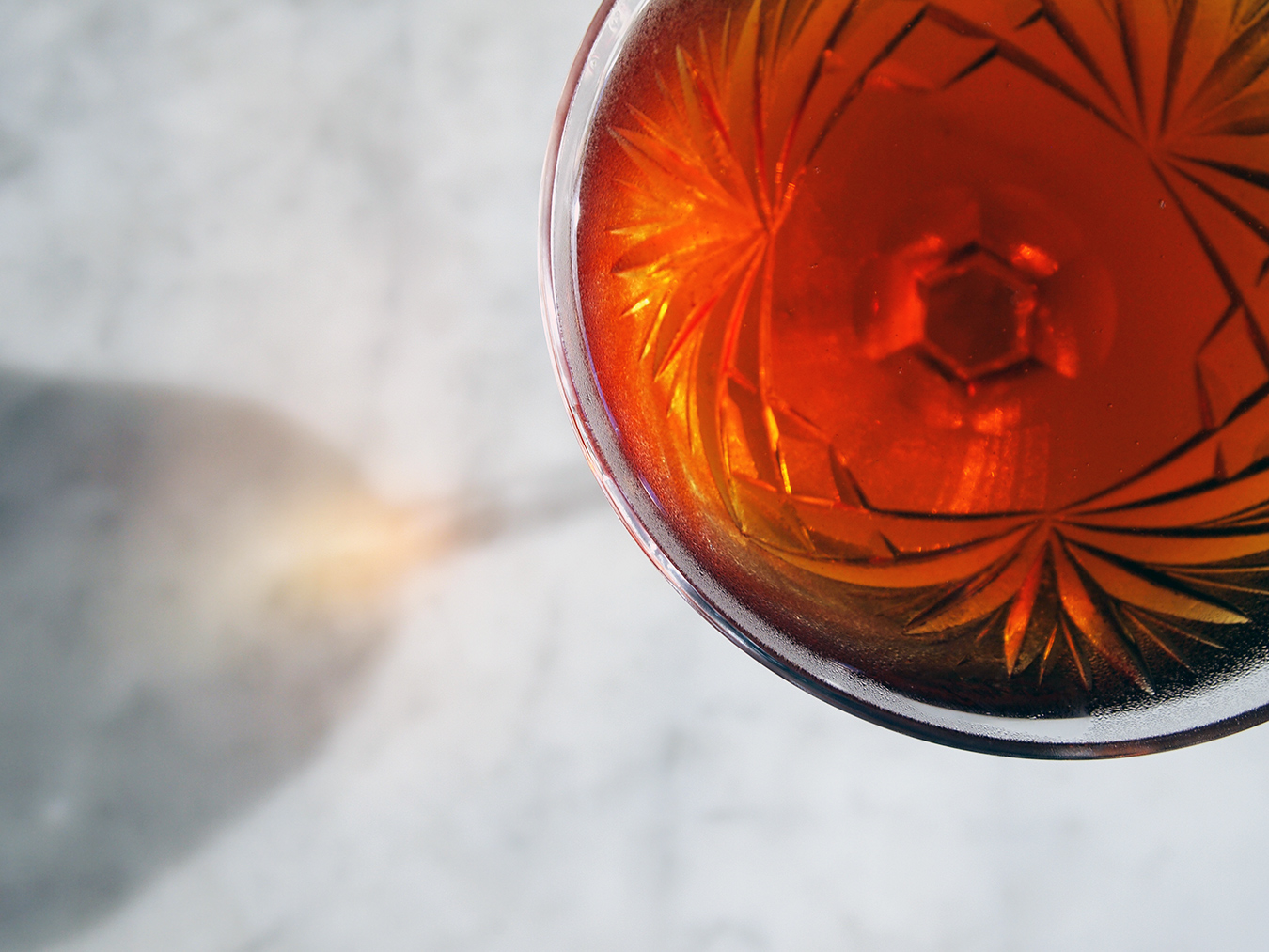 Award-winning mixologist and sommelier Lauren Mote and chef Jonathan Chovancek create seasonal cocktails featuring their handcrafted Bittered Sling Extracts. 
The Peater Rabbit was originally created as a "literary libation" and tribute to the Islay whiskies of Scotland, which are richly flavoured from the malted barley's character, developed from peat smoke. "I have a love and affinity for my time spent in Scotland and the spirits produced there," says Mote. "This cocktail is a ode, in a way, to my favourite spirits and the wonderfully memorable childhood stories of Peter Rabbit."
Ingredients
45 ml Famous Grouse Blended Scotch Whisky
15 ml Laphroaig 10 YO Islay Single Malt Scotch Whisky
22 ml Punt e Mes Amaro
7 ml Boreal Forest "Pine Cone" Dram
2 dashes Bittered Sling Cascade Celery Bitters
Method
Stir all ingredients with ice until well chilled and diluted.
Strain using a julep strainer into a chilled cocktail glass. No garnish.
See more recipes from Bittered Sling.
Photos by Kimberly Budziak.