Estée Lauder Re-Nutriv Ultimate Diamond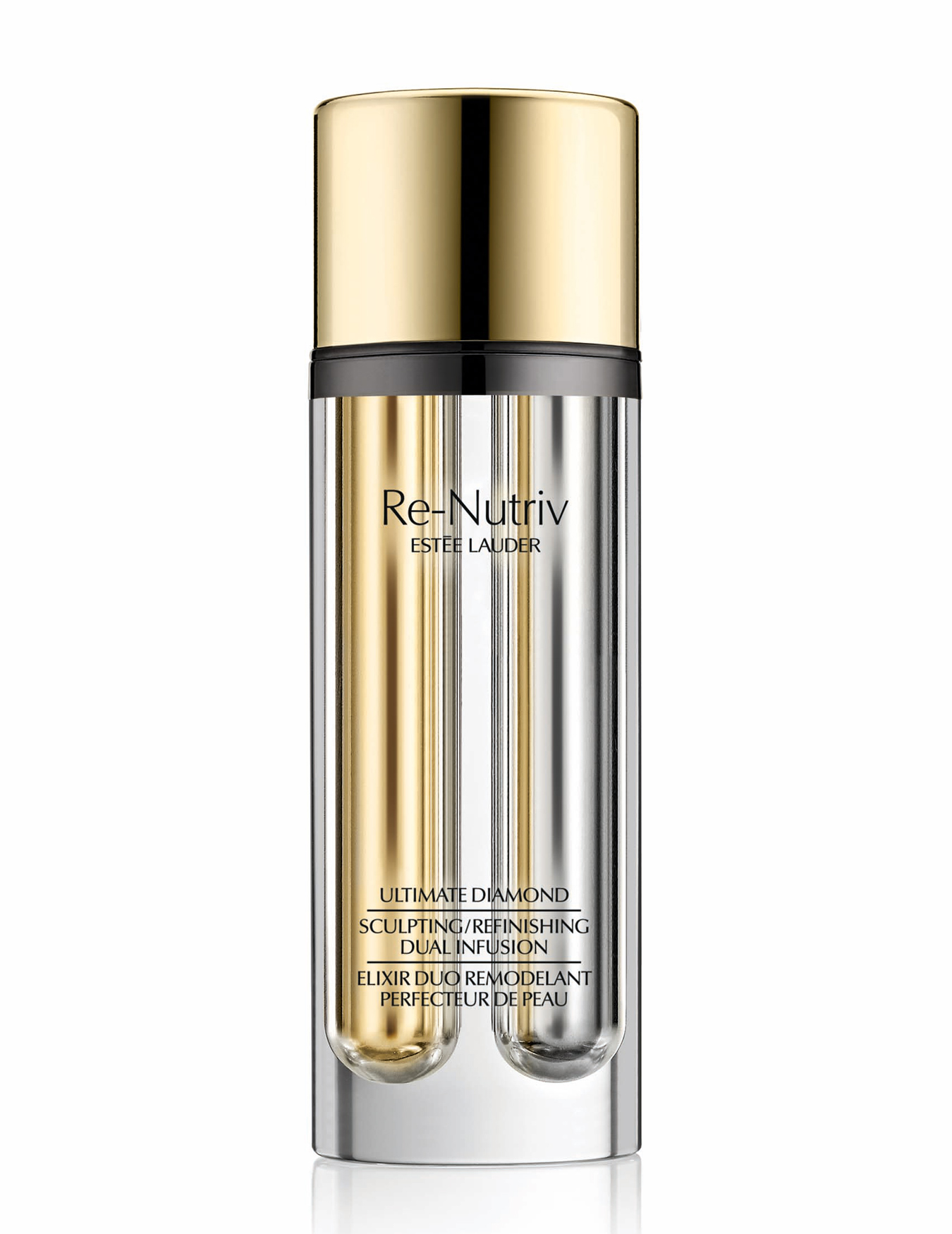 Estée Lauder's Re-Nutriv Ultimate Diamond Sculpting/Refinishing Dual Infusion is a shining example of the beauty leader's scientific work (10,000 hours–worth of it). The serum supports skin cells' natural activation of SIRT-6, a gene associated with promoting longevity, aiding in DNA repair, and slowing the aging process by inhibiting inflammation.
A sleek bottle houses two powerful elixirs that combine once dispensed. In the golden vial rests a blend of black diamond truffle extract derived from rare black diamond truffles native to the south of France, refined 24-karat gold, and the brand's unique blend of lifting technologies to sculpt, firm, and promote the body's natural production of collagen and elastin. In the platinum vial, South Sea pearls and refinishing ingredients serve to resurface, smooth, and illuminate skin.
This serum, available in November, joins the brand's already impressive Re-Nutriv line, re-energizing the face's one million-plus cells, promoting internal healing, and creating a supple texture—revealing how stunning skin can truly be.