Montreal's Best Wine Bars
Montreal is rightfully lauded for its food scene, but let's not forget its wine. A time-honoured libation famously available at any corner dépanneur, wine may well be Montreal's favourite beverage. That affiliation is reflected in the calibre of the city's wine bars, where locals go to enjoy their drink in style (or when it's too cold to imbibe in a park).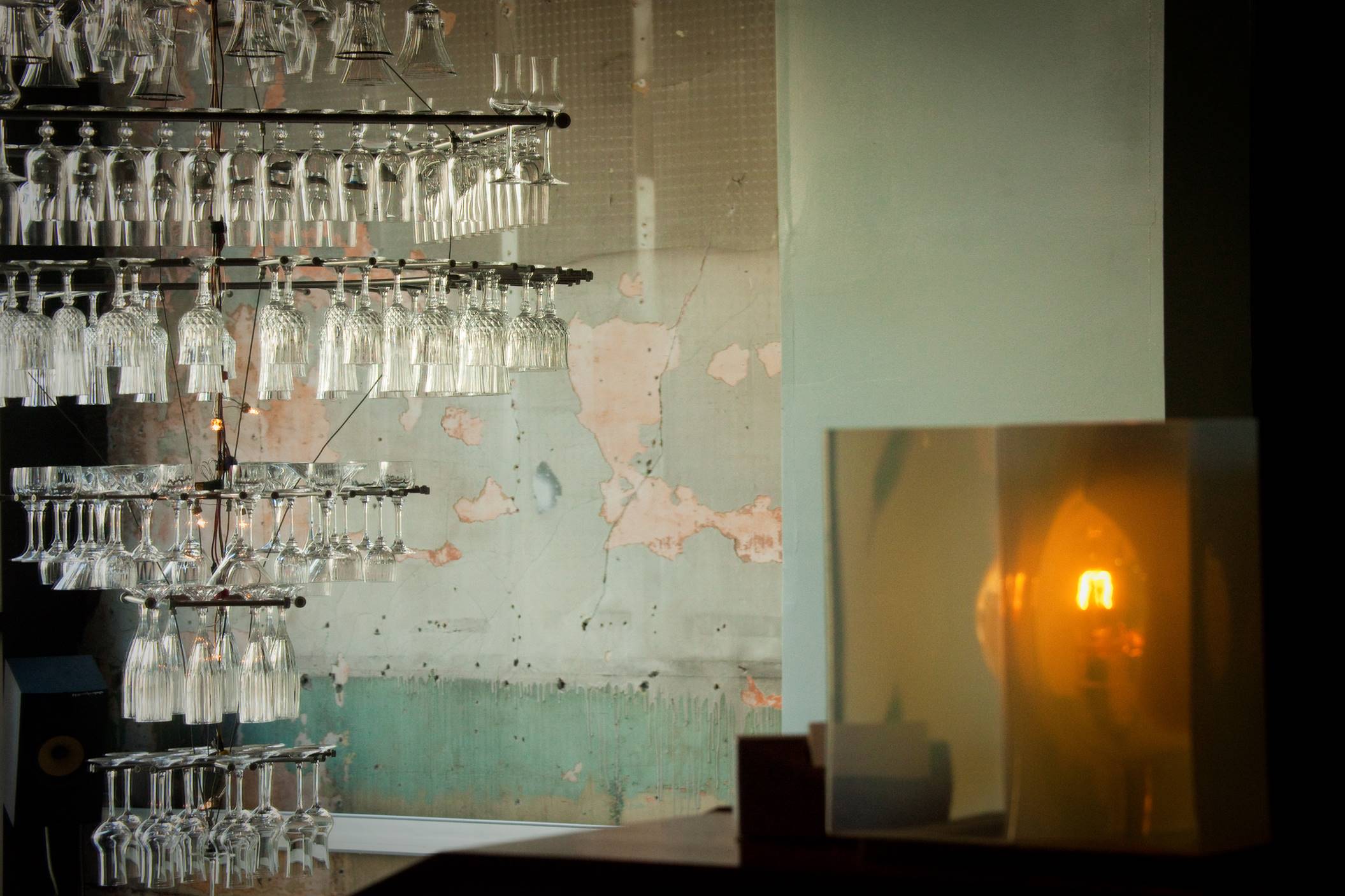 Pullman
Open since 2004, this establishment from sommeliers Catherine Bélanger and Bruno Braën is one of the city's top wine bars. While it's a restaurant by definition—many of Montreal's best chefs have cooked here at some point in their careers—the palm-sized plates served play second fiddle to what's in the cellar. Hundreds upon hundreds of wines are available, the vast majority of which are private imports in every varietal and from every region. From its tasting trios of 2 oz sips to its ornate chandelier made from wine glasses hanging by the entrance, this bar is both a hall of fame and an avenue for discovery. 3424 Park Avenue.
Le Diplomate
This 20-seat restaurant from chef Aaron Langille is a quiet oasis in which to enjoy natural wines. The diminutive size of the space is at odds with the broad scope of its wine selection: while known for its market-driven menu of seasonal food, this spot also serves more than a hundred (often affordable) natural wines. Leaning towards private imports from France and Italy for reds and whites, the list also includes a sizeable selection of bubbly and macerated choices, in addition to yellow wines sweet enough to pair with—or be—dessert. 129 Beaubien Street West.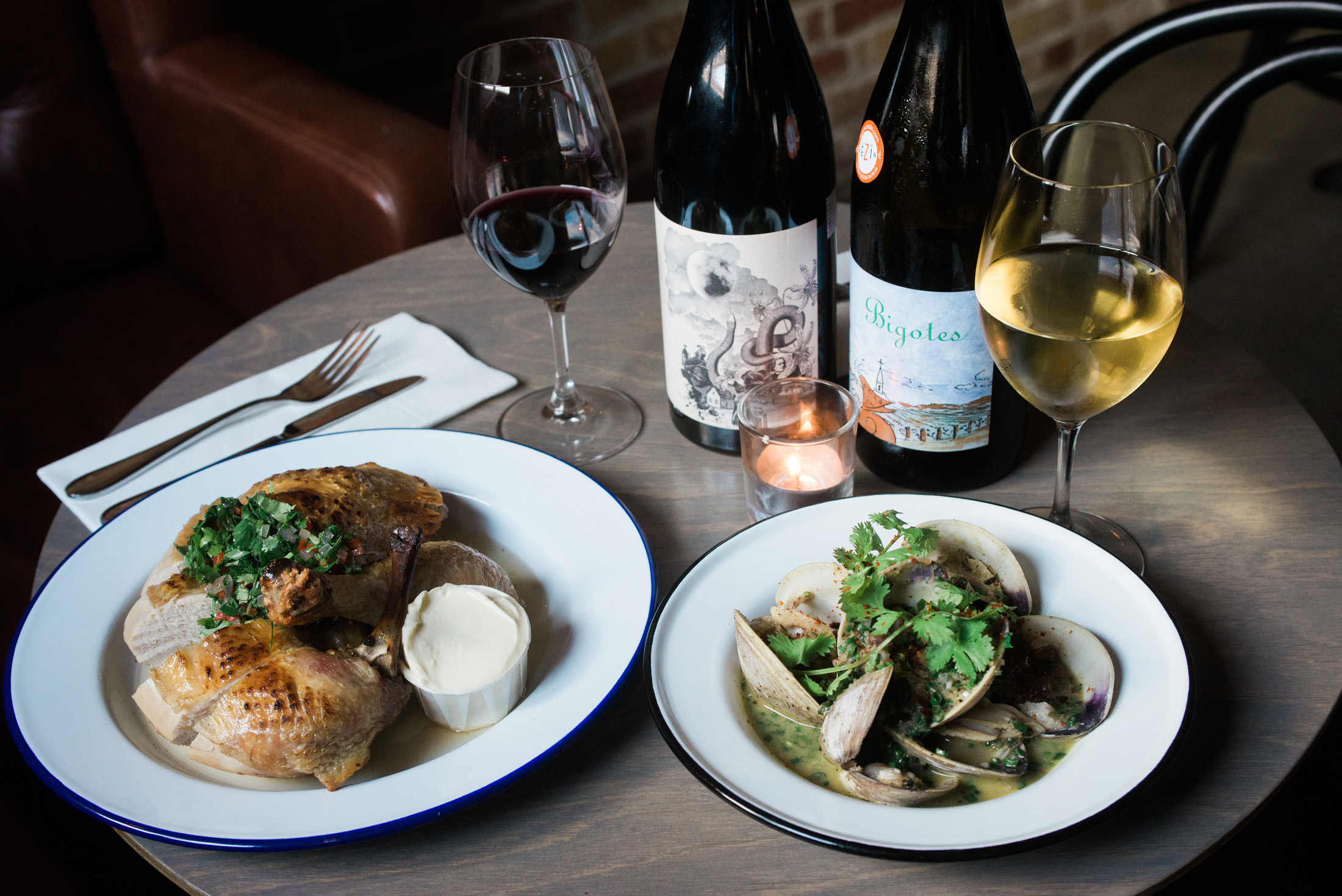 Loïc
Located inside what was once a heritage sandstone bank, this bar has been known to attract tourists and celebrities alike. Curated by Charles Tarzi, a specialist whose work can be found in some of Montreal's most famous restaurants (Damas, Le Fantôme) the wines here are selected with more deliciousness in mind than dogmatism; classic burgundies are served alongside pink pétillant naturels, and the list's variety suits a myriad of moods and price points. That said, this bar is best for a fun bout of exploration, thriving on lively service as opposed to being a business with an educational bent. 5001 Notre-Dame Street West.
Le Vin Papillon
While regarded as an essential restaurant to eat at in Montreal, Le Vin Papillon's wine is a reason to visit in its own right. The attention surrounding the list's director, Vanya Filipovic, has been steadily snowballing, and with good reason, with an emphasis on natural and organic wines sourced from small producers. The decor matches that directive, as the space has rustic charm and informal, convivial service. Be warned, however: this bar has a no-reservation policy—arriving at opening time is the surest way to nab a seat. 2519 Notre-Dame Street West.
Signorvino
Fashioned after a classic Italian enoteca, Signorvino is a fresh arrival in Montreal's Little Italy neighbourhood and the freshest wine bar to date. While still finding its footing, there's something to be said for an establishment that embodies the classics: Italian private imports are the focus here in a cellar fit for hundreds of bottles, served alongside classic Italian cocktails and a snack menu composed of options both big and small, from charcuterie to heavier mainstays like risottos, pastas, and proteins. All told, it's a wine bar that satisfies both contemporary and vintage tastes with artful decor that evokes sun-drenched vineyards and the worn wood of casks. 6961 St Laurent Boulevard.
________
Never miss a story. Sign up for NUVO's weekly newsletter, here.