Mexico's Gold-Infused Taco
The world's most expensive taco.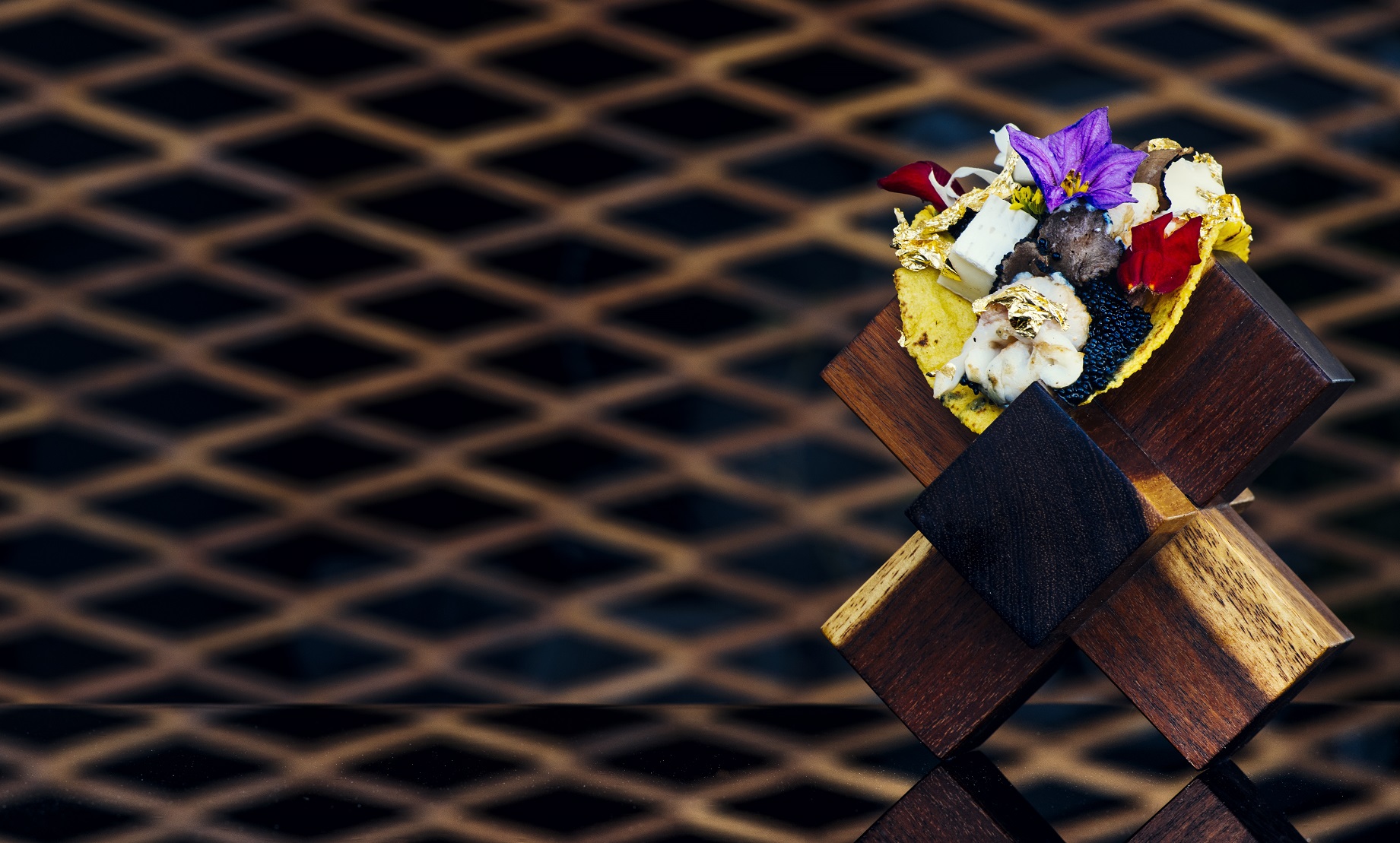 Ground beef versus pork carnitas. Flour versus corn tortilla. And guac, always guac. Constructing the perfect taco is all about top-notch choices, and Frida, a picturesque restaurant at Baja California's Grand Velas Los Cabos resort presents an extraordinary option. Executive chef Juan Licerio Alcala has crafted a 24-karat gold-flake-infused shell with luxe fillings of langoustine, Kobe beef, black truffle brie cheese, and a sprinkling of Almas Beluga caviar. Stocked with premium ingredients, the dish is served as a dinner for two for $25,000 U.S.
Considering the exclusivity of the goods cradled within the casing, the price point should come as little surprise: the scattering of roe alone, collected from rare Caspian Sea-dwelling albino sturgeon between 60–100 years old, has garnered the Guinness World Record for most expensive caviar at $34,500 per kilogram. And what is a taco without its salsa? The equally extravagant sauce is a mixture of dried Morita chilli peppers, kopi luwak (the infamous Indonesian beans collected from coffee berry-munching civets), and Ley .925 tequila. To make a true meal of the culinary creation, a handcrafted white gold and pure platinum bottle of Ley's .925 Pasión Azteca Ultra Premium Añejo (another Guinness list topper as most expensive bottle) can be paired with the meal for an additional $150,000. Not a bad way to spend taco night.
_________
Never miss a story. Sign up for NUVO's weekly newsletter.