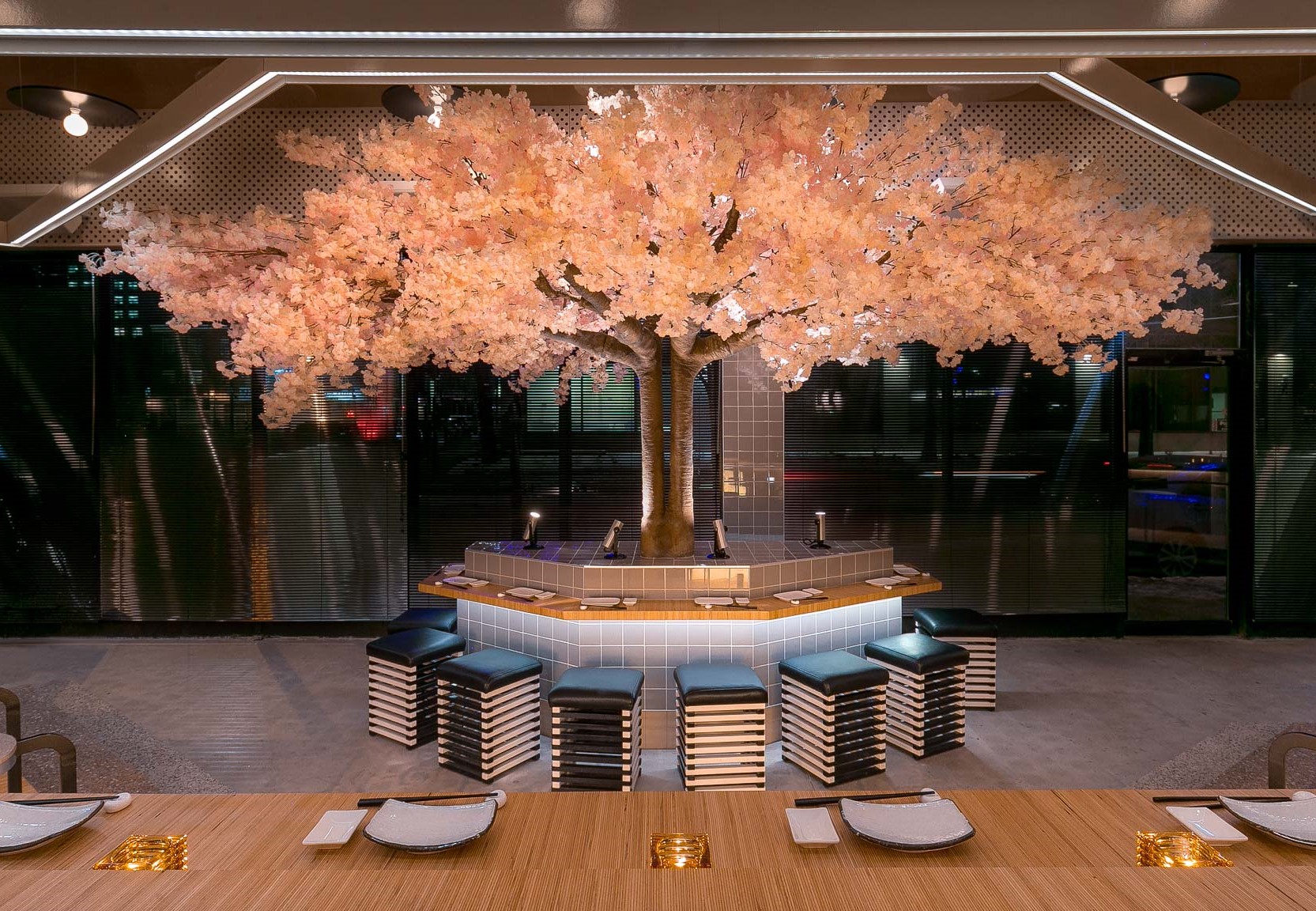 Cherry blossoms are famously ephemeral, but Montrealers can enjoy them year-round at Le Blossom, a stylish new sushi and saké bar in the Village neighbourhood. Designed by local firm Atelier Mainor, Le Blossom boasts an unusual and trendy atmosphere that feels like an upscale cocktail lounge, space capsule, and garden hybrid.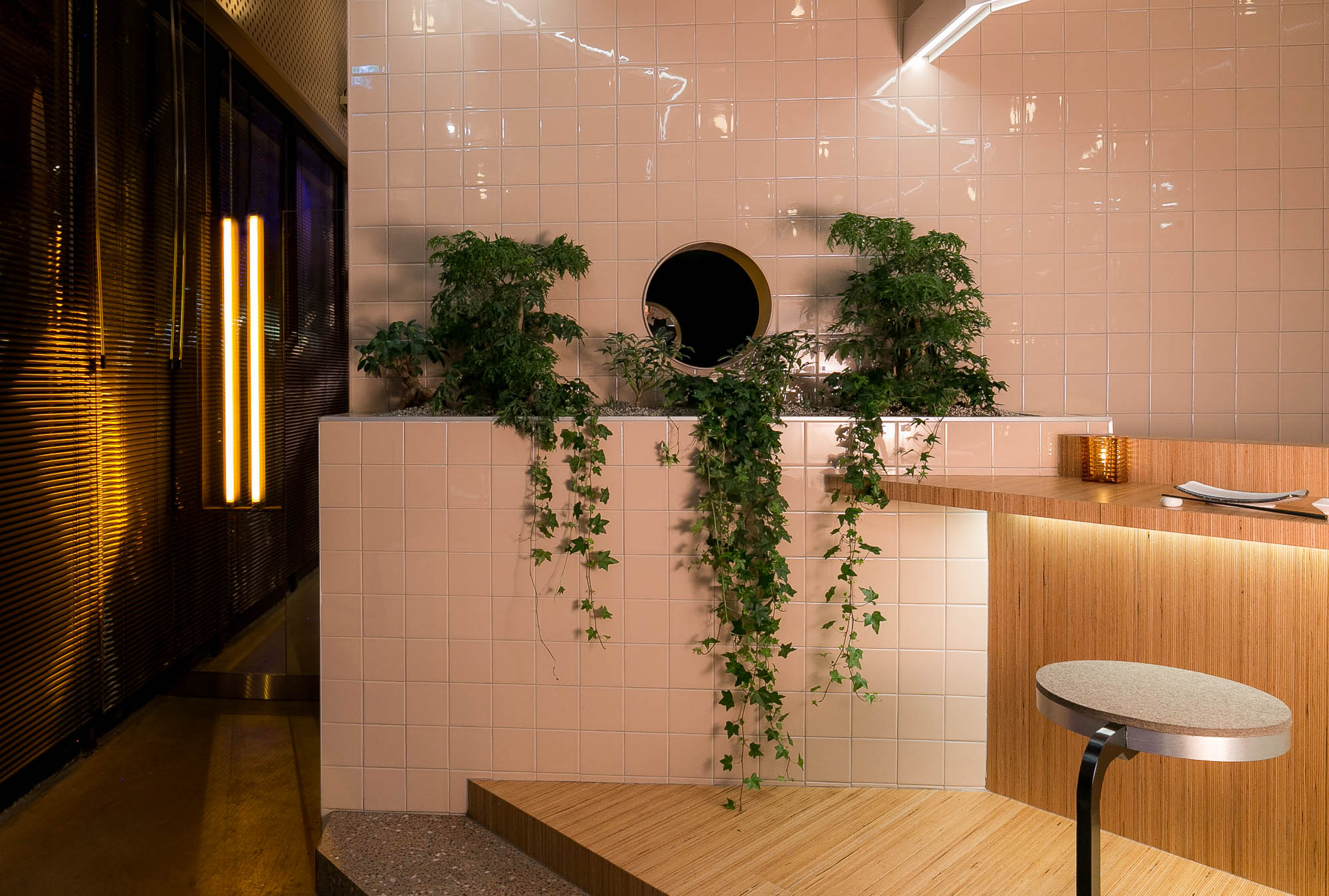 Guillaume Ménard, Atelier Mainor's principal designer, anchors the dining room around an impressive European beech wood central bar, which occupies most of the 1,500-square-foot space and seats 32 of the venue's 50 possible patrons. The bar forms a giant zigzag that stretches across the dining area, creating, explains Ménard, unique vistas for everyone to enjoy as they dine. "Even though the space is small, it might take a few visits before you feel like you really get to know it," he says. The combination of mirrors and glossy porcelain and steel finishes add to a sense of variety and depth.
While the bar is certainly an impressive feature, the real centerpiece at Le Blossom is the custom-made cherry tree.
While the bar is certainly an impressive feature, the real centerpiece at Le Blossom is the custom-made cherry tree that jets out from the restaurant's smaller secondary bar, wowing visitors as they walk through the door. Designed by Ménard but fabricated in China by a company that specializes in faux foliage, the tree flaunts a voluptuous crown of candy-pink silk petals. "It took a lot of work to get right, but the end result is just perfect," says Ménard.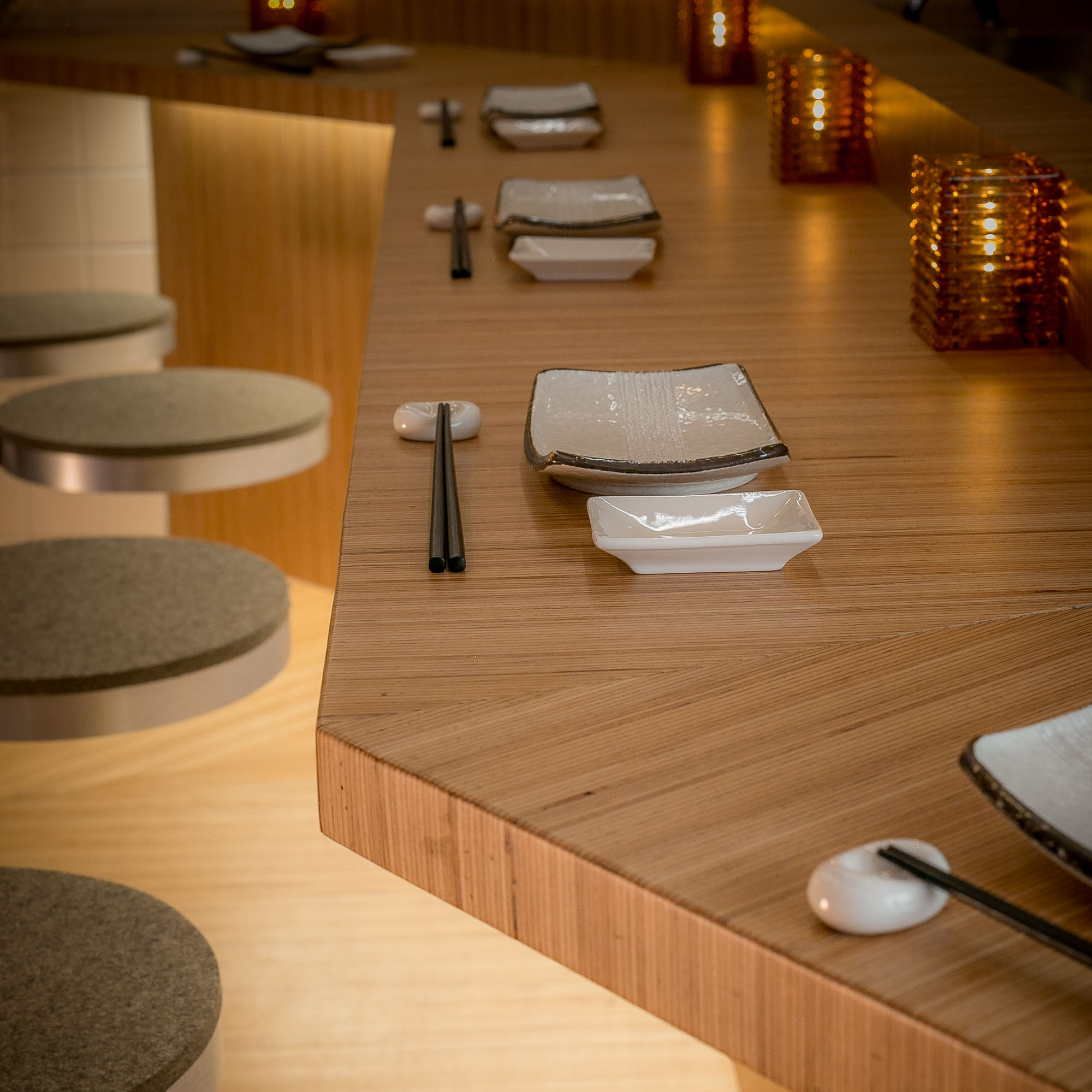 Inspiration for Le Blossom's slick interiors came from an unlikely source: 1980s sci-fi thrillers. An aficionado of film, the 35-year-old designer confesses that he often turns to cinema, in this case Blade Runner designer Syd Mead, for aesthetic and conceptual clues. "What I love about design in film, especially in sci-fi film, is that it's so free… set designers can really play and run with their imaginations," he explains. Futuristic elements are subtly woven into every inch of Le Blossom's design, from the sleek aluminum blinds that clad the windows, to the flying saucer-shaped pendant lights that hang from the ceiling. One can see the influence of the sci-fi master's past, and how retro conceptions of futuristic design manifest in the restaurant's decor. "It's subtle," Ménard says, "but there's definitely some Syd Mead there."
Le Blossom, 1101 Boul de Maisonneuve E, Montréal, QC.
_________
Never miss a story. Sign up for NUVO's weekly newsletter.