What Makes This Nova Scotian Sparkling Wine Specialist So Successful?
Nova Scotia's Benjamin Bridge winery.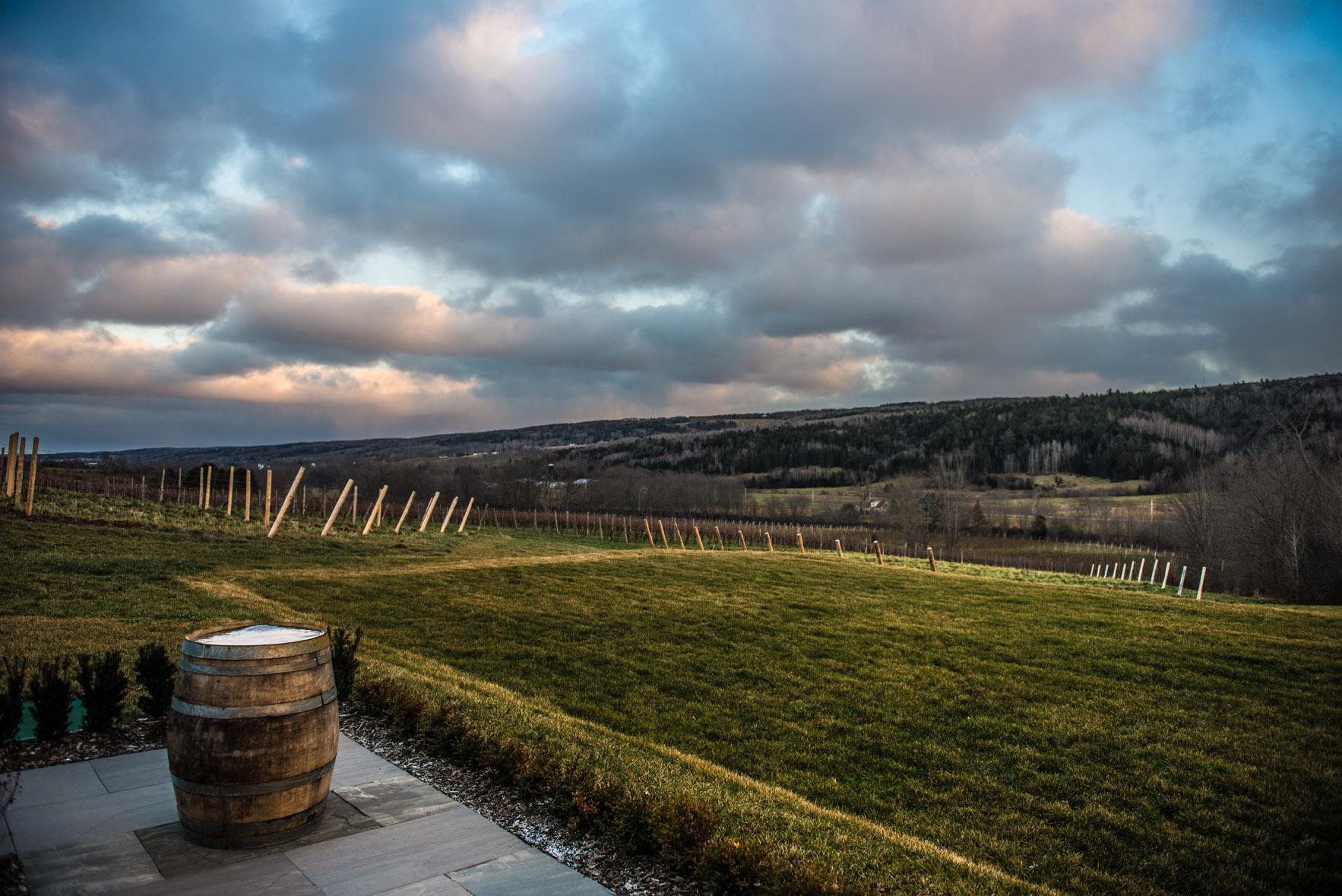 With more than 20 wineries, Nova Scotia is a small player in Canada's wine industry, but one of them has made a big splash in the world of sparkling wine. Benjamin Bridge, founded in 1999 and located in the Gaspereau Valley, has focused on sparkling wines from the beginning and quickly earned a solid reputation not only in Canada but also in the United States and the United Kingdom.
Benjamin Bridge also makes still wines, but the emphasis has been squarely on sparkling. The first, produced in 2002, was made by Raphaël Brisebois, a former chef de cave at the Piper-Heidsieck champagne house. The rest, as they say, is history—except that in the last five years, the style of Benjamin Bridge sparkling wine has undergone a transition.
Jean-Benoît Deslauriers, who has made the wine at Benjamin Bridge since 2008, says his aim has been to capture the "climatic signature" of the region in wines that embrace freshness and texture, combined with "substance, concentration, and textural depth." You find these characteristics in current vintages: Benjamin Bridge Brut 2016 and Brut Rosé 2017. Both deliver focused and well-defined flavours, hints of the tell-tale brioche from the traditional method of production, and vibrant, well-calibrated acidity. Benjamin Bridge Brut Reserve 2010 has extra layers of base-notes in the flavour profile and still comes up fresh and lively.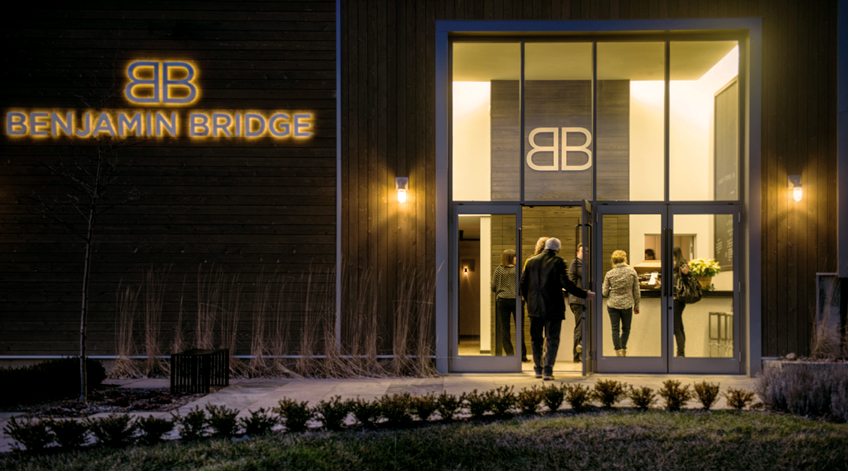 Deslauriers is a Québécois who was "always passionate about wine" and first worked around it when he got a job in the SAQ at 18. He later worked as a winemaker in California and Chile before moving to Benjamin Bridge. The success of sparkling wines in the area, he says, is due to the particular climatic conditions that largely result from the famously massive tidal shifts in the Bay of Fundy. The resulting air movement moderates air temperatures and stretches the growing season of Benjamin Bridge's vines in the Gaspereau Valley and in the winery's other vineyards, closer to the water.
The longer growing season allows Deslauriers to pick in October and even November and still get grapes with the low sugar levels and high acidity needed for sparkling wine—unlike many other regions where grapes destined for sparkling wine have to be picked early, sometimes in midsummer.
Deslauriers uses the grapes commonly used in champagne for his vintage brut sparkling wines: chardonnay and pinot noir. (The 2016 Brut is 78 per cent chardonnay; the 2017 Brut Rosé is 60 per cent pinot noir.) But like many Nova Scotia wineries, Benjamin Bridge also grows hybrid varieties, and some turn up in the winery's best-selling, lightly effervescent Nova 7 and in its Pet Nat, which is made wholly from the geisenheim variety.
Two decades in, the foresight that judged this part of Nova Scotia ideal for making fine sparkling wines has borne fruit in more ways than one. The only catch for consumers is that some of these Benjamin Bridge wines are made in such small volumes (10,000 bottles of the brut, fewer than 8,000 of the brut rosé) that they quickly sell out.
Benjamin Bridge sparkling wines
Benjamin Bridge Brut Reserve 2010
Benjamin Bridge Brut 2016
Benjamin Bridge Brut Rosé 2017