7 Canadian Farm-to-Table Restaurants for a Holistic Culinary Experience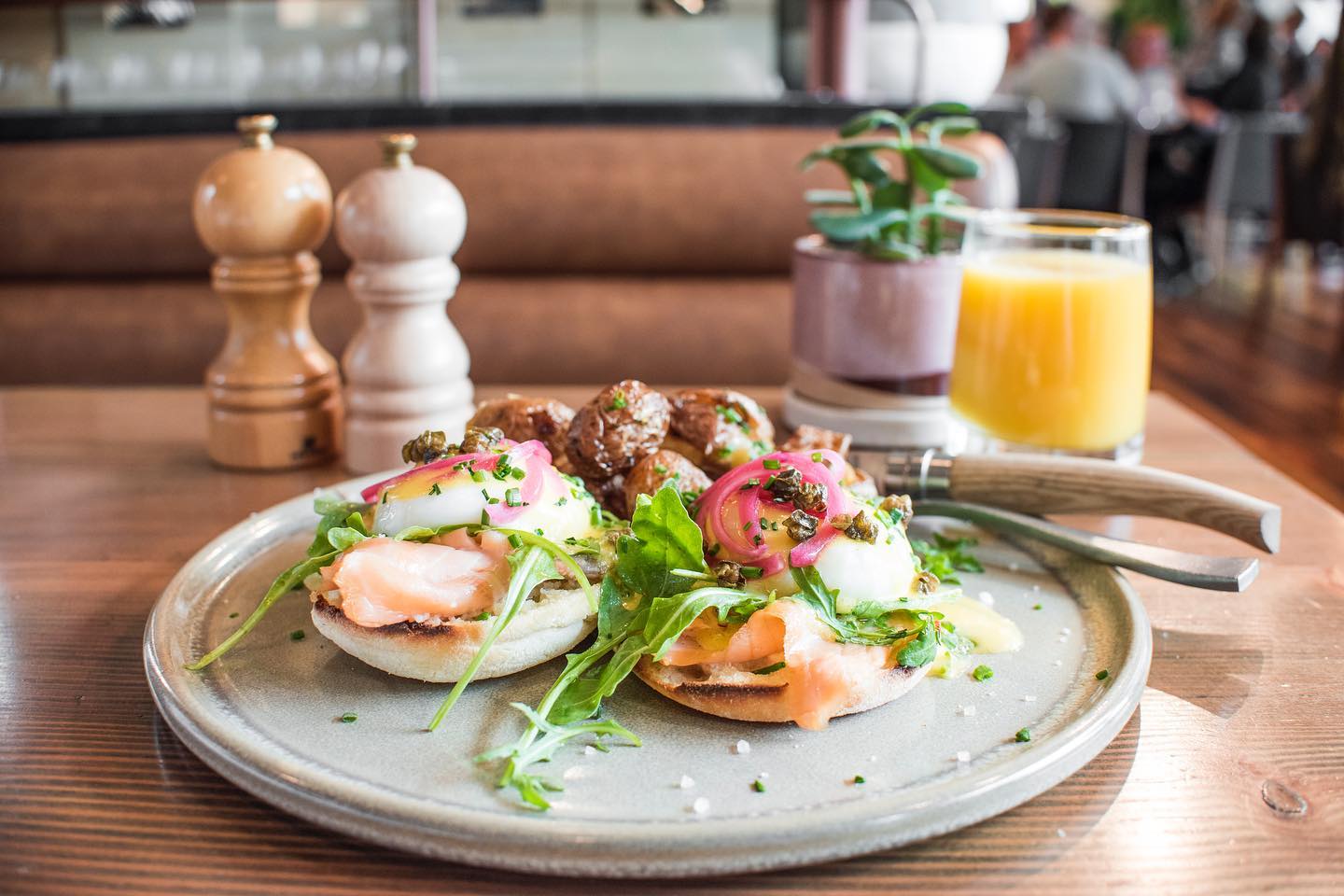 Farm-to-table has grown in popularity in recent years, and with good reason. When restaurants source directly from farmers and growers in their area, not only does it support the local food system, it also makes a difference in quality and taste. In other words, everyone wins. Here are seven restaurants from across Canada that put farm-to-table into practice.
 With a mantra of "Seasonal, Regional, Canadian," the Bison's menu changes regularly to highlight what's in season, with the goal of showcasing Alberta farm-to-table flavours to travellers. Summer guests will also love the expansive terrace, which offers stunning views of the mountains. What to try? The bison, of course: the Bison Trio platter features ribeye, braised short ribs, and red wine sausages, perfect for two or three people.
From May to October, this limited dining event is open every day for dinner, hosted at the charming Inn at Bay Fortune. The property includes a farm with herb gardens, greenhouses, and even a small orchard. Chef Michael Smith turns the bounty of the property into an unforgettable culinary experience each season with the FireWorks Feast, beginning with a farm tour and oyster hour and ending with a campfire and dessert.
Fable's menu stays small to allow for creativity as it changes with the seasons. The restaurant was founded by chef Trevor Bird, runner-up on season two of Top Chef Canada, who is known for his approach to seasonal cooking. The name Fable is a portmanteau coined from farm-to-table, and in addition to food, the restaurant supports many local distilleries, breweries, and wineries with its bar program.
Marben / Toronto, Ont.
Marben makes farm-to-table possible even in downtown Toronto, building its menu around ingredients that are available locally. Executive chef Chris Locke has a focus on using only Ontario or Canadian ingredients, and employs techniques like fermentation to preserve ingredients through to the winter. A Marben must-try is the John's Burger, made with all-Ontario ingredients, including beef from Beverly Creek Farms in Millgrove.
Odla's farm-to-table approach centres on a collaboration with Farm One Forty, located just west of Saskatoon. Beef, lamb, pork, and vegetables from the farm are both served in the restaurant and sold at its in-house market. The seasonal menu features everything from tagliatelle with fresh vegetables in late summer to hearty dishes like lamb meatballs with braised cabbage and mustard dill cream sauce in winter.
This Newfoundland gem might be one of Canada's most breathtaking farm-to-table operations. Bonavista Social Club overlooks gorgeous Upper Amherst Cove, where lobster and cod are caught in season. The menu changes daily depending on what's being harvested, but it regularly features both foraged ingredients and ones produced on the property, including vegetables, lamb, and honey from its hives.
Pineridge Hollow includes a regenerative farm with a permaculture orchard, a vegetable and herb garden, and heritage chickens and pigs. The menu changes to reflect what's available seasonally from the farm's own harvest and other local growers, and chef Rachel Isaak makes many items herself, like preserves and even cheese. Pineridge Hollow is a popular spot for events as well, with a large venue and retail store on the property.