Kourtney Kardashian Gives This Canadian's Beauty Brand the Poosh Stamp of Approval
Poolside with Poosh x Ambari.
There are so many skincare products on the market, which makes deciding on which products are right for you, a rather daunting task. Ambari Beauty, a Vancouverite-founded skincare brand, alleviates this challenge by providing luxury high-performance skincare. Just ask Kourtney Kardashian—she loved the products so much that she joined forces with the beauty brand in an exciting collaboration that celebrates modern wellness.
Poosh, Kardashian's lifestyle platform and modern guide to healthy living and wellness, naturally gravitated toward the innovative beauty brand as their values align with one another. Both Kardashian and Nisha Grewal, Ambari Beauty's CEO and founder, believe in quality skincare that is accessible. Results do not have to come from in-office visits: they can also come from weekly skincare performed at home.
"My goal is to take Ambari to a global level. I want to make performance-driven skincare more accessible for those who want the in-office results, but would prefer the experience from the comfort of their home. Not only will professional results be easier to access, but it will also be offered at a fraction of the cost of a dermatologist treatment," Grewal says of the brand's mission.
To kick-off the partnership, an intimate event was hosted at Kardashian's Calabasas, California home. At the Poolside with Poosh x Ambari affair, guests were invited to indulge in lavish treatments performed by celebrity facialists using, of course, the Ambari Beauty line.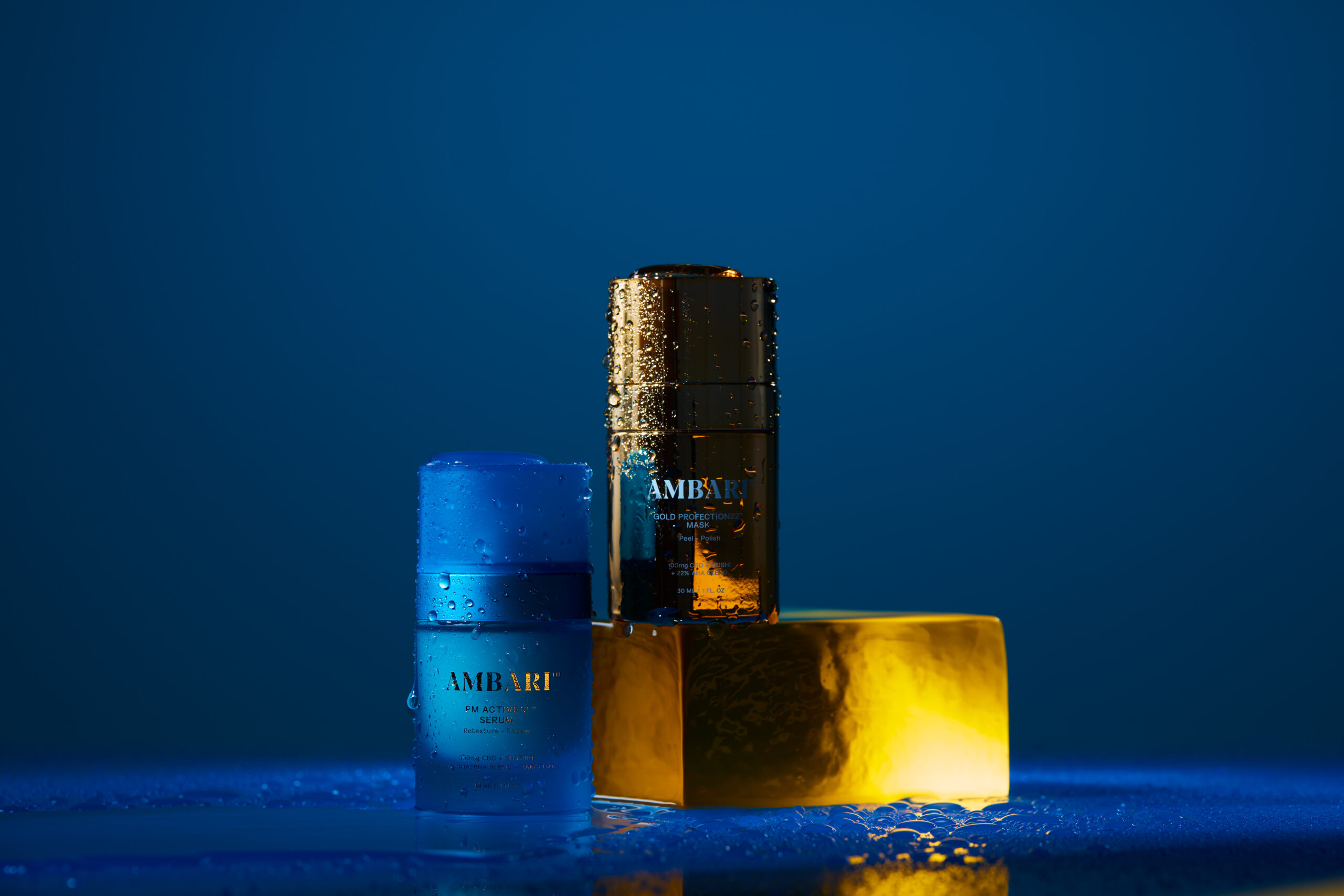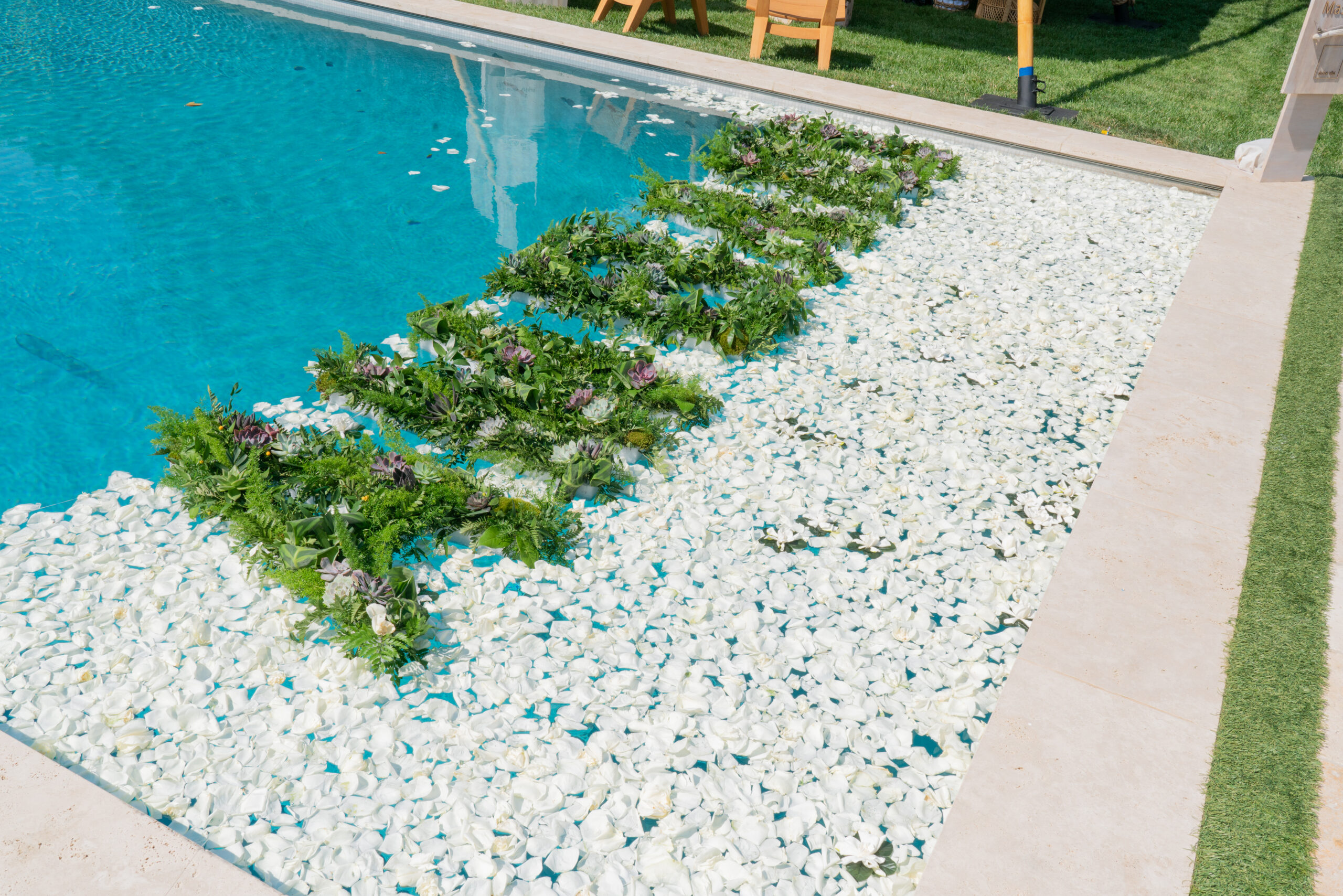 "Working with the Poosh team to create the perfect relaxing, spa sanctuary for Kourtney and her friends and family was definitely an experience like no other," Grewal explains.
The products from the line are made from the brand's proprietary formula, which is named "The Modern Blend". The blend was developed by Grewal and her team and is comprised of powerful yet balanced levels of clinical actives, adaptogens, and broad-spectrum oils that are said to provide almost immediate results—in an age of instant gratification, this is a shoo-in.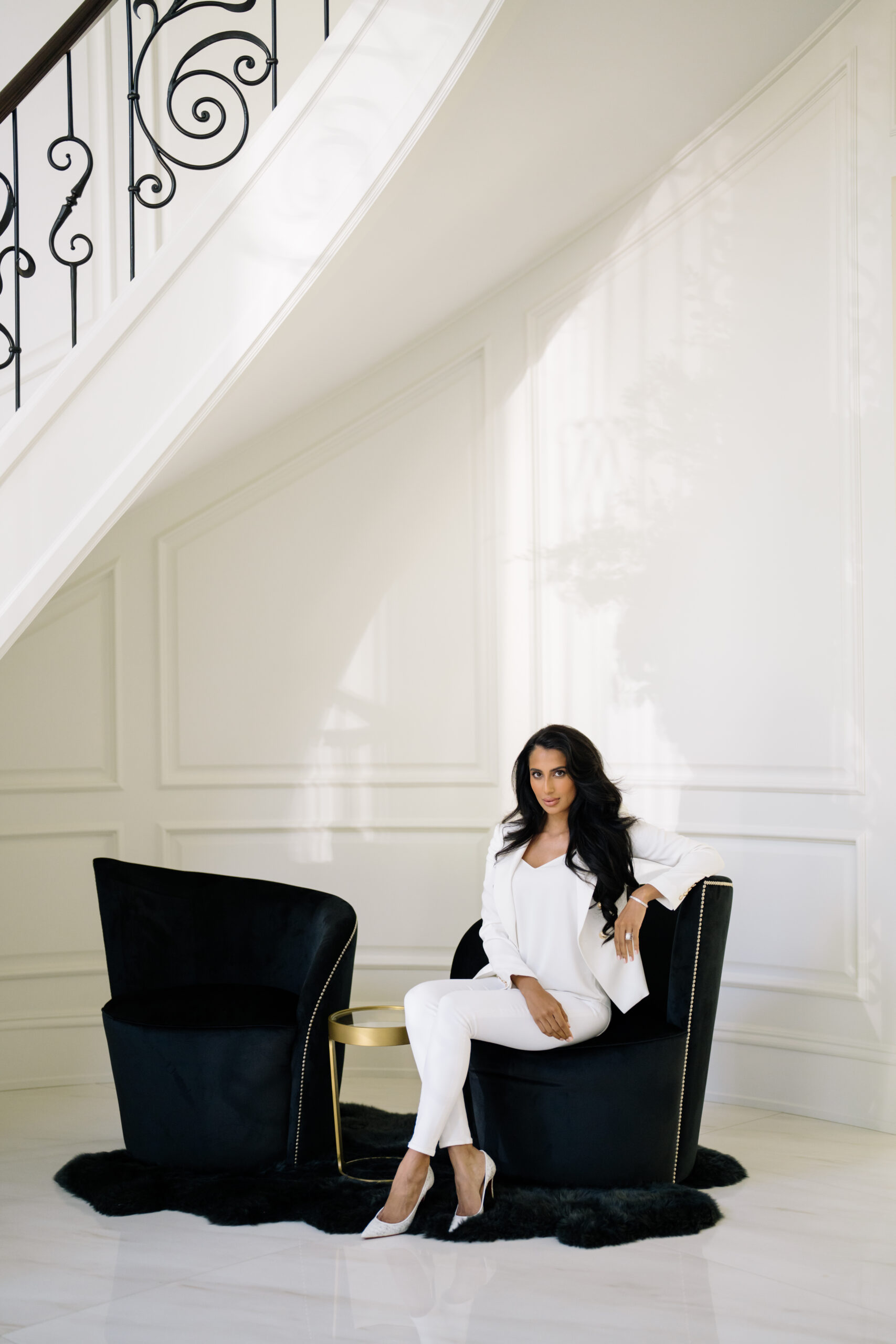 Ambari Beauty was inspired by Grewal's Indo-Canadian upbringing and her experience with natural skincare rituals. This partnership is an ode to modern wellness and a tribute to quality skincare that gives instant medi-spa-like results at home. "It's been such a rewarding journey getting to partner with the Poosh team. To have a platform as influential as Poosh give a voice to a young Canadian brand like ours on their global platform has been such an amazing opportunity for Ambari," says Grewal.