2-in-1 Recipe: An Easy Sunday Night Chicken Dinner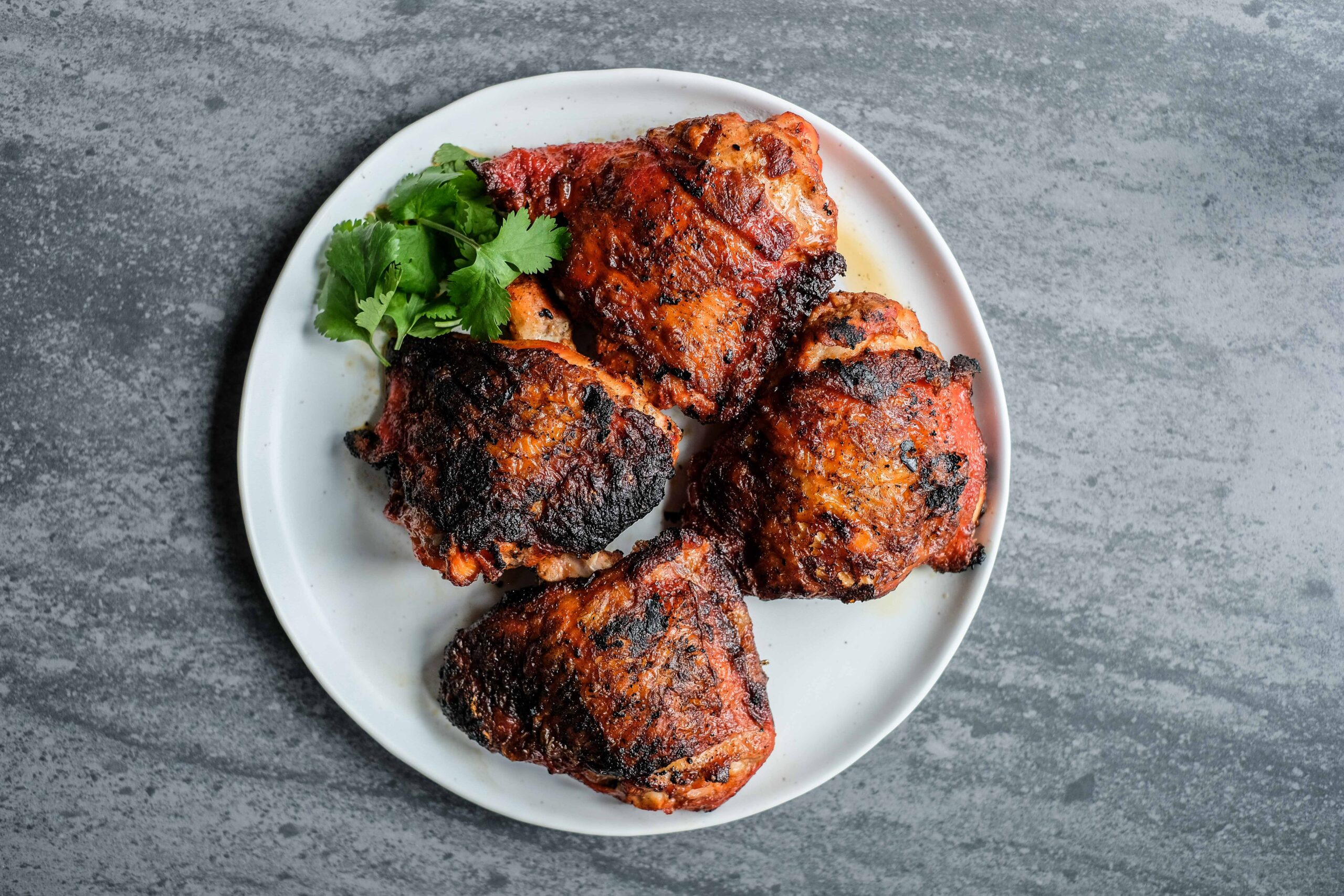 Sunday night is the perfect time to throw ourselves into the joy of the kitchen. Puttering around and taking our time to make a meal that is, ideally, not too challenging but deeply satisfying can significantly elevate our mood and bring the week to a close and set up the following Monday on a positive note.
This tandoori chicken and haricots dish by Tractor at Home—Tractor restaurants new chef-led grocery delivery service—is healthy and comforting but more importantly, it strikes the balance between attainability and making us feel competent in the kitchen.
Tandoori Chicken Thighs
8 thighs (serves 4)
Ingredients
8 chicken thighs, bone-in/skin-on
For the marinade:
1/3 cup full-fat plain yogurt
1 tablespoon lemon juice
1 tablespoon grapeseed oil
1 tablespoon + 1 teaspoon Clubhouse Tandoori Masala Spice
1.5 teaspoons fresh ginger, microplaned
1.5 teaspoons garlic, microplaned
¼ teaspoon salt
Method
Combine all marinade ingredients in a medium-sized bowl; mix thoroughly. Add chicken thighs and toss to coat. Cover and marinate for at least 30 minutes or overnight, refrigerated.
To cook, preheat grill on high for at least 15 minutes. Place chicken thighs skin-side-down and reduce temperature to medium-high. Cook until internal temperature registers 165°F. Remove from grill, wrap in foil, and let rest for 10 minutes.
Parmesan-Garlic-Roasted Haricots Verts
Ingredients
2 cups haricots verts or green beans, trimmed
2 teaspoons extra-virgin olive oil
½ teaspoon salt
1-2 cloves garlic
1 tablespoon Parmesan, finely grated
Lemon wedges, for garnish
Method
Preheat oven to 425°F. Toss all ingredients (except lemon wedges) in a medium-sized bowl. Place coated beans on a parchment-lined baking sheet and spread out evenly. Roast for 10–15 minutes until starting to caramelize. Serve with lemon wedges.