The World of Personal Leisure Submarines
We all live in a yellow submarine.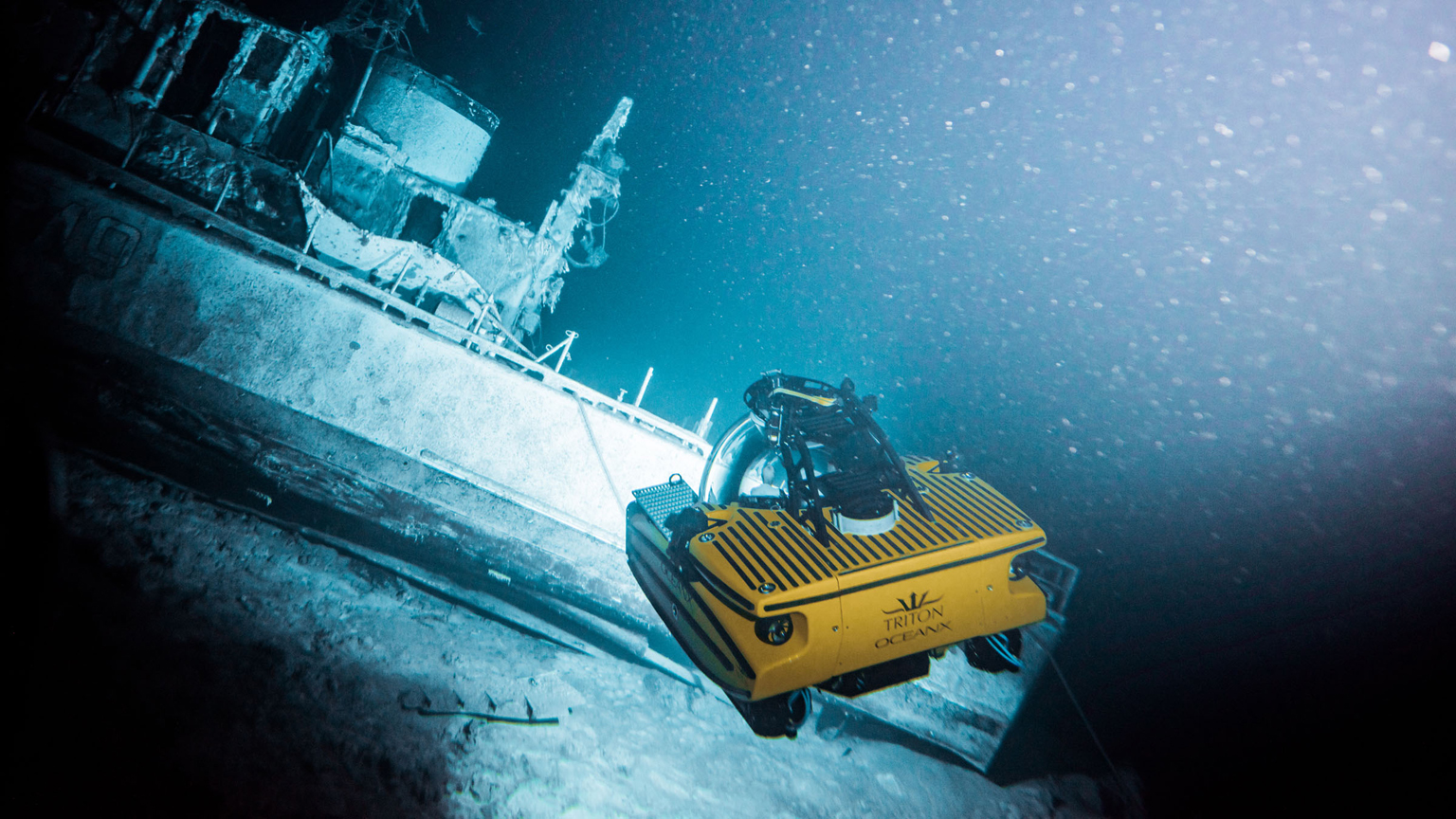 Lounging in the sun, glass of bubbly in hand, waited on hand and foot by your personal valet while sprawled out on the deck of a mega yacht—it sounds wonderful, doesn't it? But for a small but growing group of yachters, getting away from it all means much more than simply dropping anchor along a secluded shore and popping a few corks. It means leaving this atmosphere altogether and checking out life beneath the waves in their own private submarine.
Once the exclusive domain of scientists, Bond villains, and hard-core navy sailors, submarines today are one of the hottest yacht accessories money can buy. Not just any submarines mind you, but luxurious, private personal watercraft that just happen to operate under the water rather than on it. Want to go check out wrecks on the bottom of the sea? Now you can.
Founded in 2008, Triton Submarines is a Florida-based company that builds private submarines for scientific and commercial use. The company's deep sea submarines have explored every ocean, set multiple world records, and scored a number of world-firsts with such partners as the American Museum of Natural History, National Geographic, Discovery Channel, and the BBC. But the introduction of the revolutionary Triton 1650/3 personal submarine in 2016 set the firm on a whole new course, and today Triton's subs have become the most widely sought-after water toys among the superyacht set.
Described as the world's lightest and most compact three-seat submarine, the 1650/3 is easy to drive and not much bigger than a Zodiac, able to be launched and stowed on any big yacht. From its comfortable, spacious cabin, a pilot and two passengers can spend an entire day enjoying nearly 360-degree views of the undersea world, exploring to depths up to 500 metres.
The 1650/3 has proven to be such a hit that Triton has created an entire lineup of leisure subs, designed as much for undersea performance as for impressing dinner guests.
Topping the line is a new venture with Aston Martin called Project Neptune, an exclusive line of limited-edition luxury submarines reflecting classic Aston Martin style and developed as a collaboration between the companies' design and engineering teams. Project Neptune three-seaters tweak the standard 1650/3 platform with Aston Martin-imagined luxury interior treatments and a unique, high-performance power system, all housed in a trim, stylish, and altogether eye-popping package.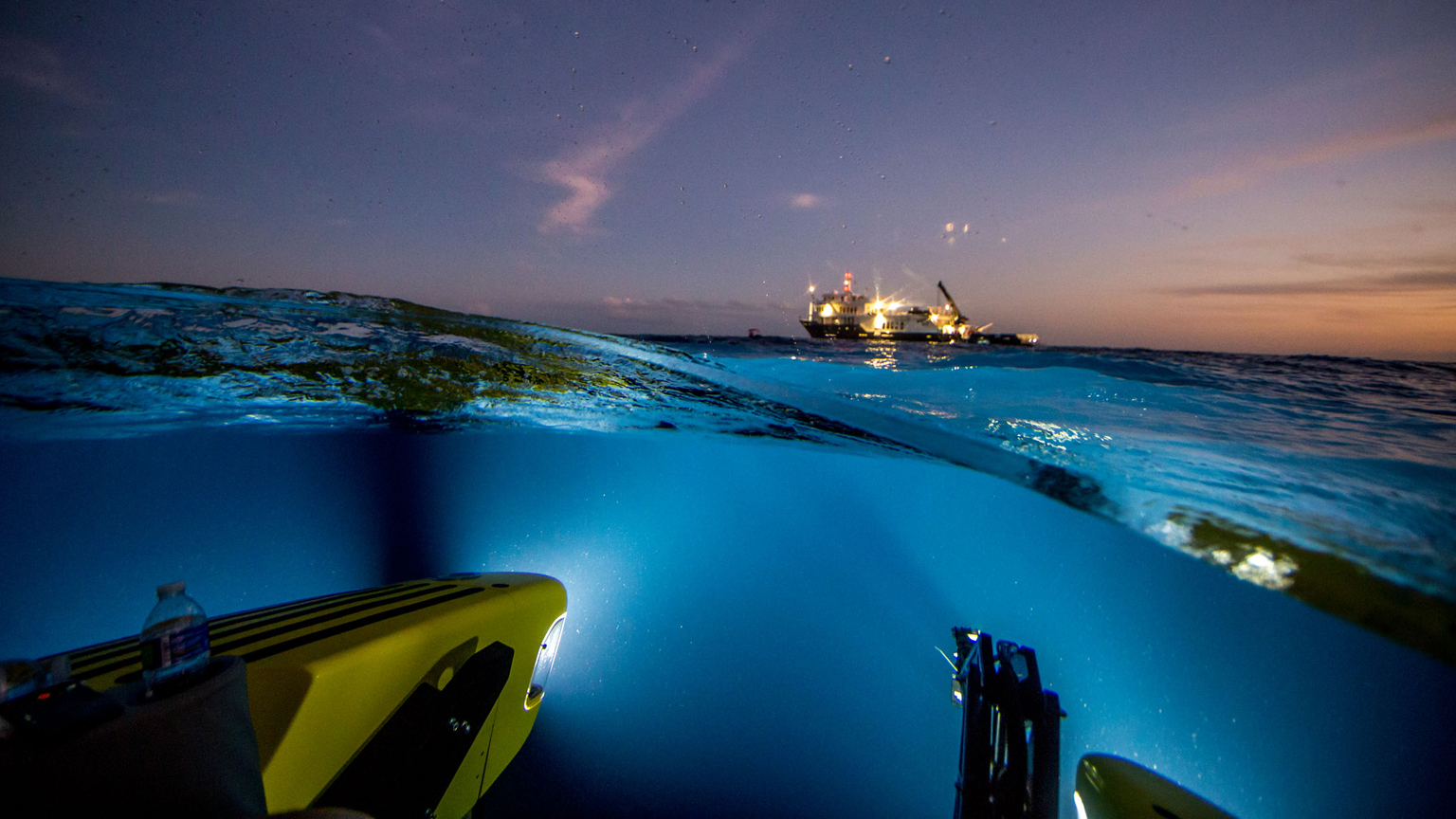 Step inside, and it's hard to miss the exceptional craftsmanship and attention to detail throughout with fine, natural materials, hand-stitched leather seats, and exquisitely engraved fascia panels. Forget those old war movie images of submarines full of sweaty guys and pinging sounds everywhere—this is more like relaxing in a super-comfy Eames chair and watching a wraparound IMAX film but in the kind of high definition only real life can provide.
In true Aston Martin style, Project Neptune buyers choose from six colours and three unique trim levels, with further customization options available through Q by Aston Martin.
Although it's not as quick as Aston Martin's Valkyrie hypercar—top speed is a much more pedestrian five knots, or around 10 km/h—retail pricing is in a similar ballpark, according to the company. And hey, that's still pretty quick for a submarine.
Far more people have stood atop Mount Everest than have ever seen the bottom of the sea. For those with the desire and the means, Triton aims to change all that. So embrace your inner Bond villain and go where few have ever dared travel before. If having your own submarine doesn't make you the talk of the yacht club, nothing can.