Buckhorn Cabin by Burgers Architecture Inc.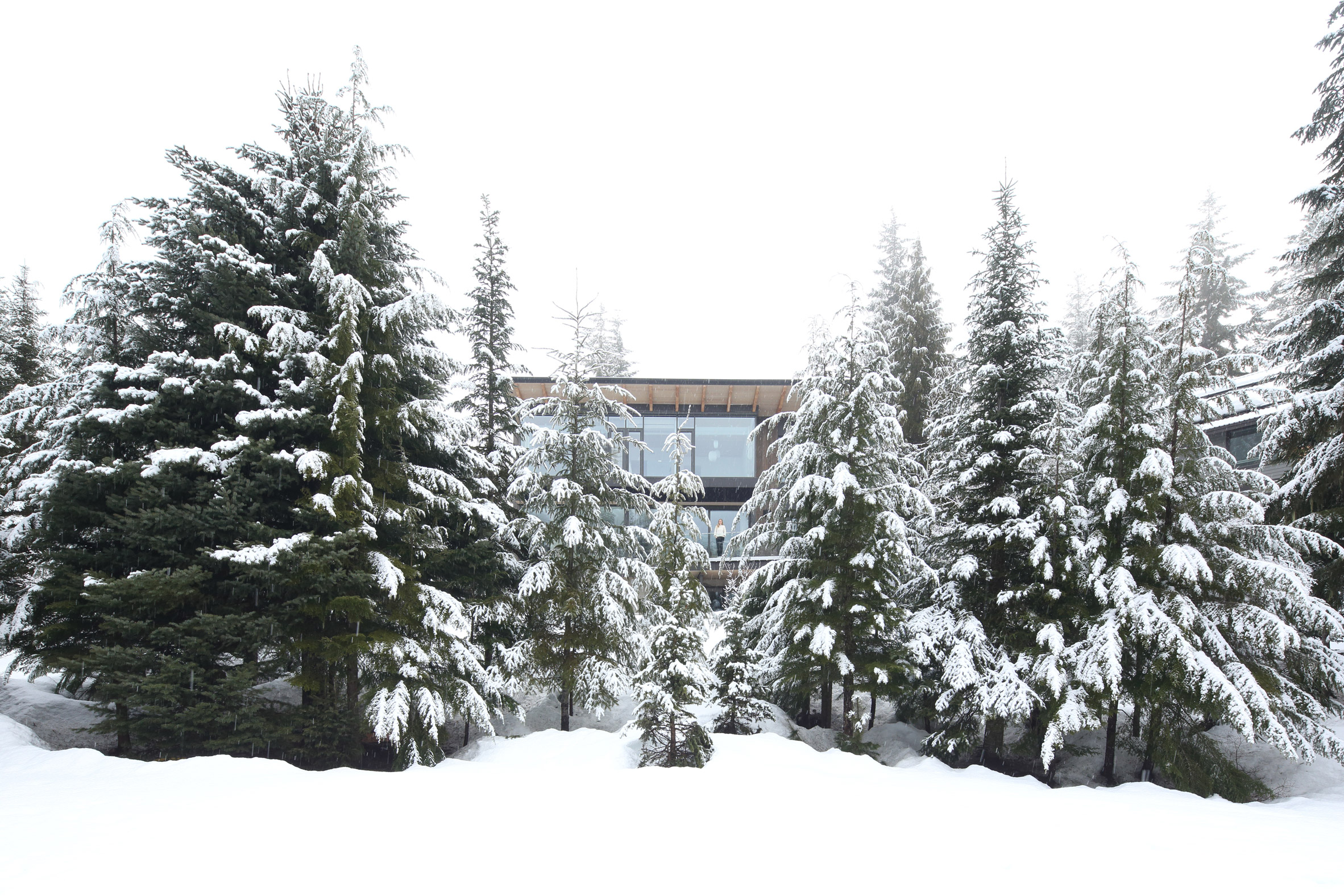 This Whistler home was built for a family with deep roots in the area, who "aligned themselves with the future of Whistler and the future of sustainability," according to Cedric Burgers, the much-lauded architect based in Vancouver.
To accomplish this, Burgers decided on the passive house model for this home, which faces Rainbow Mountain, northwest of Whistler proper, where the owners believe the town's expansion is headed.
Made with prefabricated materials from BC Passive House in Pemberton, Buckhorn represents the lineage of passive housing in British Columbia, which began in in the province during the 2010 Olympics with the Lost Lake PassivHaus. Passive houses are built as air-tight as possible so they do not need traditional heating. Additionally, the home features a recovery ventilation system, which constantly refreshes the atmosphere of the house so the air quality inside is near that of the famously fresh Whistler air. The home only uses 10 per cent of the energy of a code-built structure.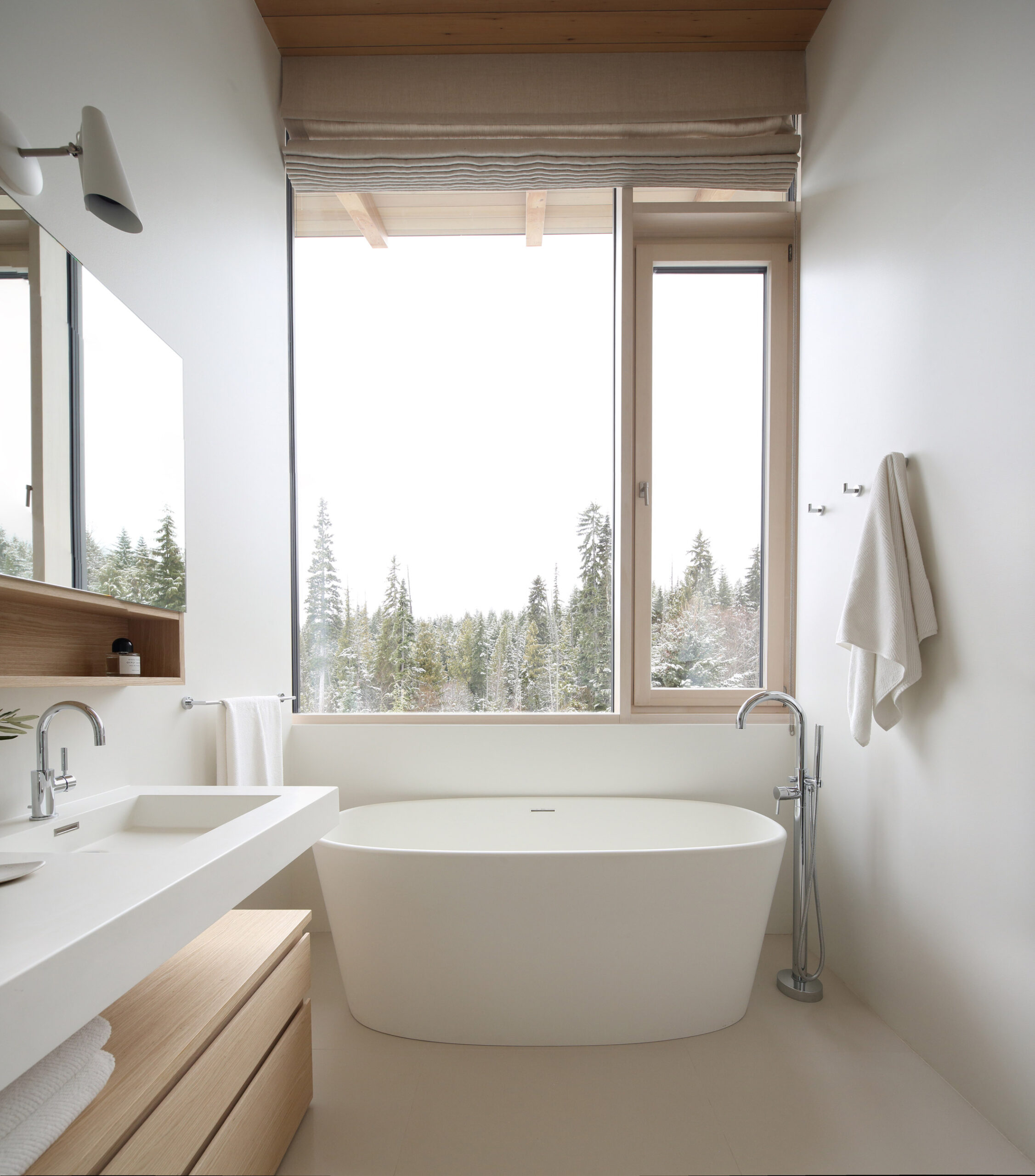 Burgers says the "non-traditional" geometry of the house is a "nod towards Whistler and how snow moves around." Full of slopes and angles meant to catch the views—Burgers notes the windows are meticulously aligned with the mountain, which Buckhorn resembles—a peak emerging from the snow and trees. The exterior cladding is steel as well as Japanese charred wood, or shou sugi ban, which is great for areas with extreme weather like Whistler because it doesn't need retouching.
"It's an organic finish that will go lighter over time," Burgers says, but the maintenance is nowhere near that of traditional painted exteriors.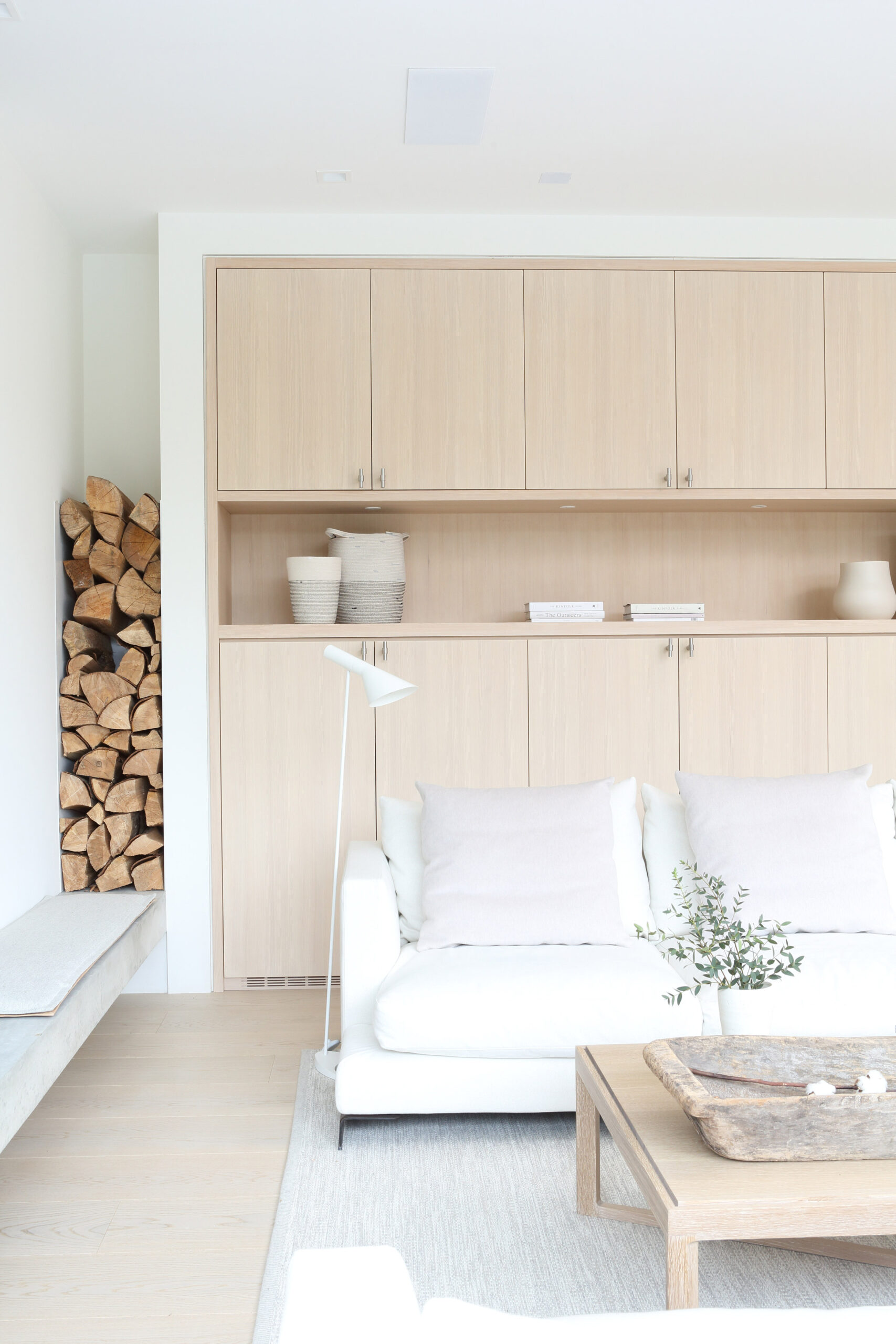 Inside, each window was also planned with the utmost precision to capture light, even in the dim British Columbia winter, where the sun is almost as elusive as the cracks in this tightly sealed prefab structure. Jennifer Millar of Sophie Burke Design went local with the interior, using whitewashed hemlock for the ceiling, millwork, and some of the furnishings. Using a single wood from the beginning, and making it custom, gives the home a bespoke feeling that can only be achieved with a holistic design approach.
Photography by Ema Peter. 
Part of our Home of the Week series. Read more HERE.