A Tbilisi Design Atelier Showcases Work in New York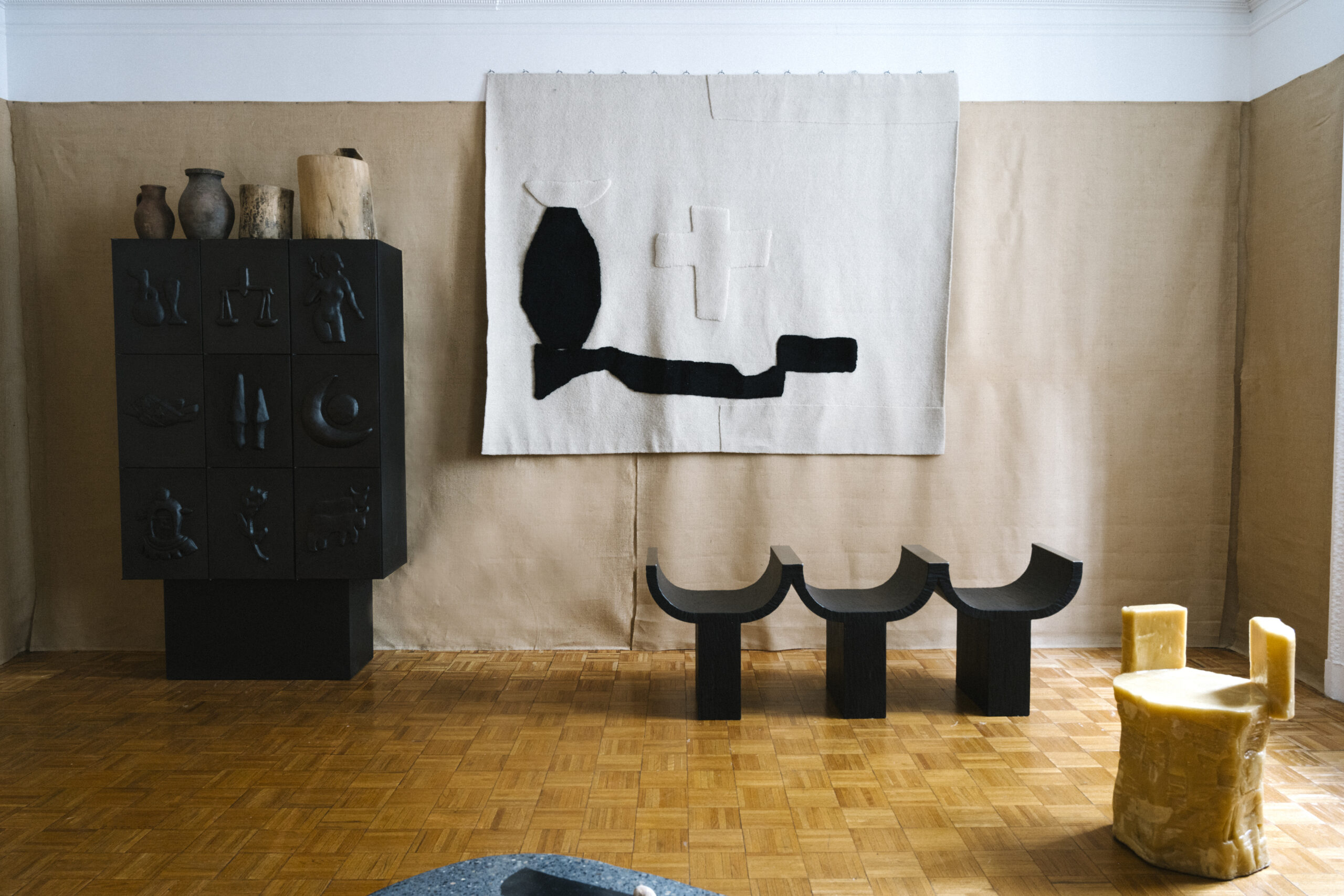 Rooms Studio was founded in 2007 in Tbilisi, Georgia, by Nata Janberidze and Keti Toloraia. The firm's design practice involves integrating themes of formal modernism typical of Soviet-era constructions with Georgian folk practices. Combining timeless figurative aspects of folk culture like metal sculptures, bas-reliefs, and textiles with abstract functionalism illustrates the diverse cultural fabric of the Caucasian nation.
The studio's most recent project, Distant Symphony, was showcased at the boutique Emma Scully Gallery in New York. The exhibition features the work of the two designers as well as collaboration from other designers and artisans—Salome Chigilashvili, Shotiko Aptsiauri, and Mariana Chkonia—working in embroidery on plaster, beeswax, and raw felt, respectively, perennial materials in the design vernacular. Inspired by the choral nature of traditional folk songs, the collaboration was done under the constraints of lockdowns and shows the resilience of artistic teamwork.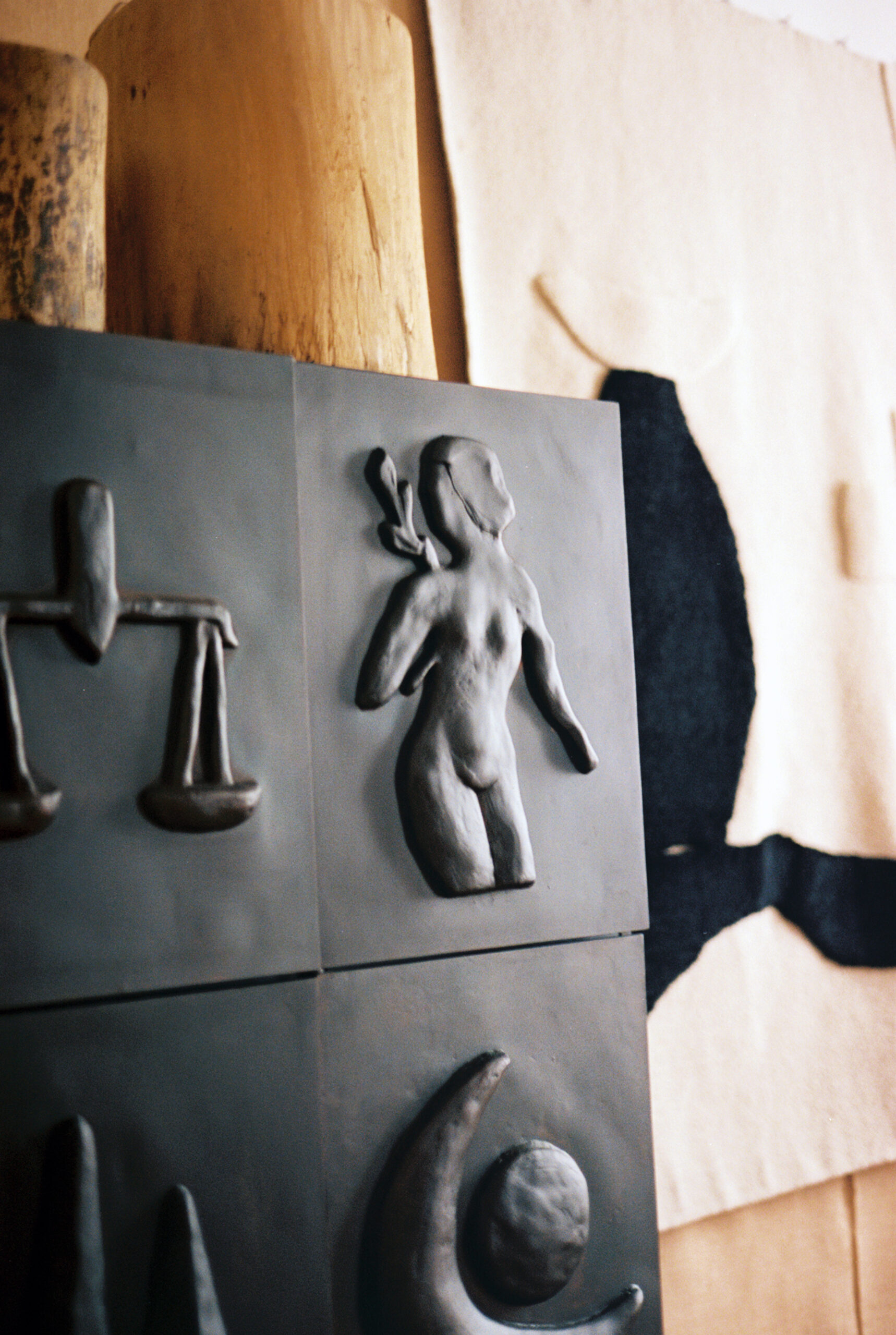 Janberidze and Toloraia explain, "We usually work with raw, natural materials and use traditional wood carving techniques of our ancestors. Our fondness of natural materials is defined by it being more honest and 'alive'—we believe our objects come out more real using it. Choosing those materials is almost instinctive for us—it happens naturally."
Materials included in the collection include reclaimed oak for the hand-carved benches and tables as well as terrazzo and natural river stones. Almost totemic, these shapes point toward an animistic urbanity: Distant Symphony "emphasizes the emotional force of interiority and inner life that determine our creative output," the pair says. "It is like showing our inner 'homes.' It is about the need for solitude and the love of companionship at the same time."
Relying on more than form versus function, the work harnesses an ancient sense of materiality. The strokes of the carving and shaping are immediately evident in the surfaces of the pieces. For the exhibition, the situation of these designs in Emma Scully's ornate gallery creates the effect of a design in the wake of ritual, blurring the lines between the votive and the ornamental, the public and private in terms of an interior world being shared and shaped by many different hands. Overall, Rooms Studio's recent work eschews the canonical for the legendary, and the pieces imbue space with the deeply striated texture of time.
Distant Symphony will be on until November 20th. 
Photography by Adrianna Glaviano.