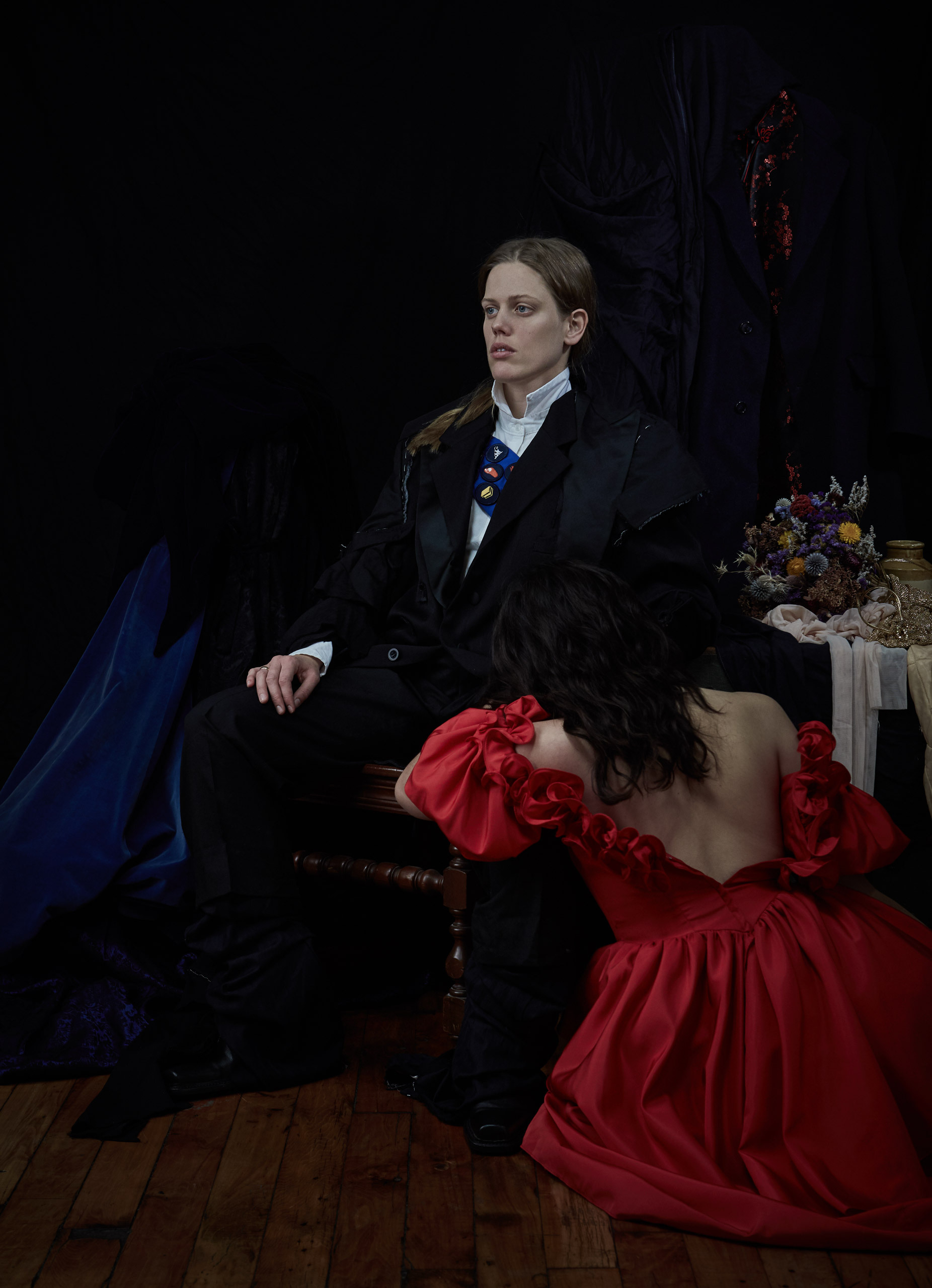 Deconstructing Classic Female Silhouettes
_________
The fallen woman, a seductress in red. The virgin, an ingenue robed in blue. Historically, portraiture passes judgement on women through fabric and colour. "When it comes to the colour a woman is draped in, pigments are as palpable as nudity," Kelly McCormack says. Here, inspired by the paintings of Caravaggio, McCormack and her team have woven a visual narrative that dismantles and deconstructs classic female silhouettes.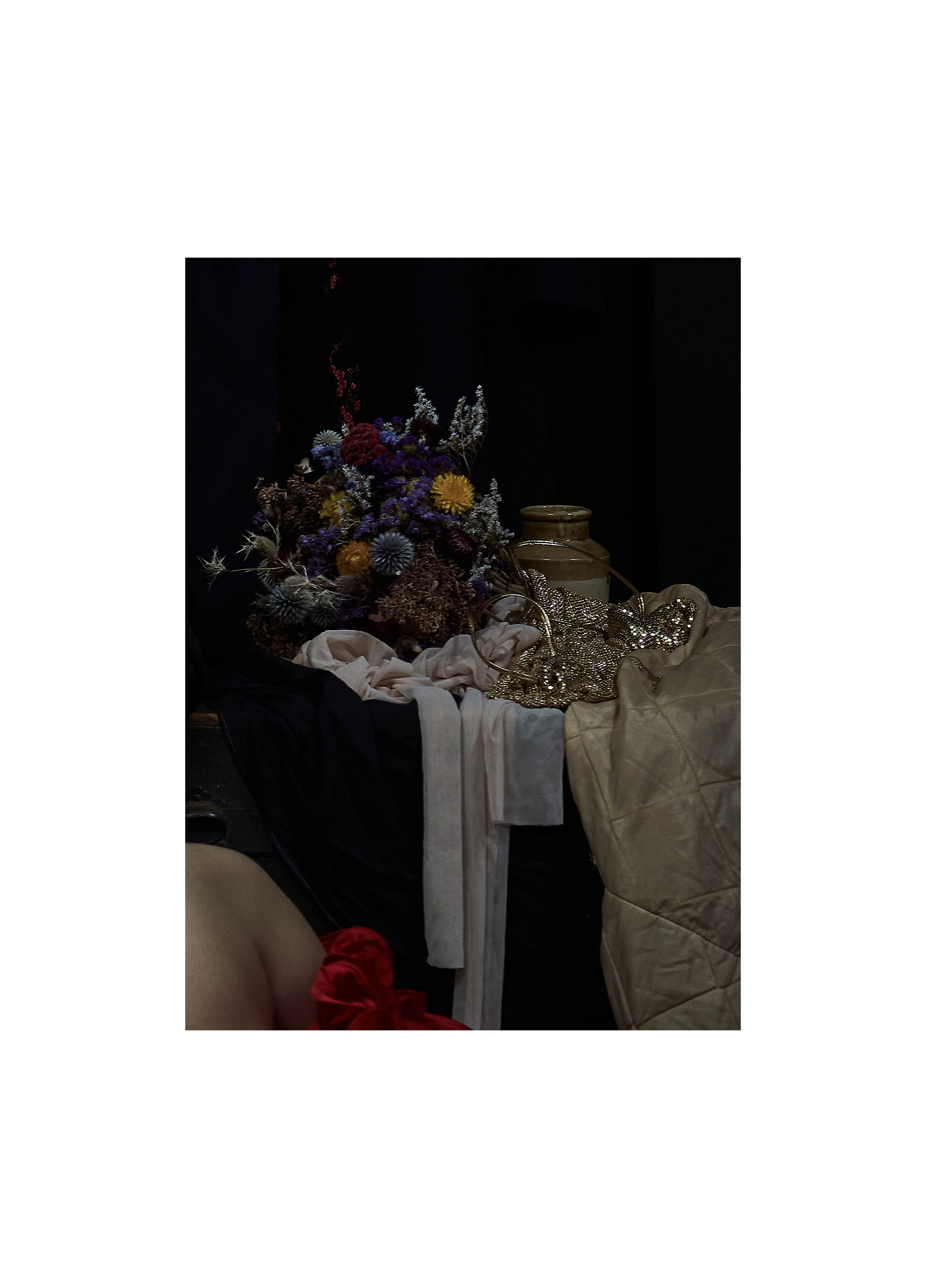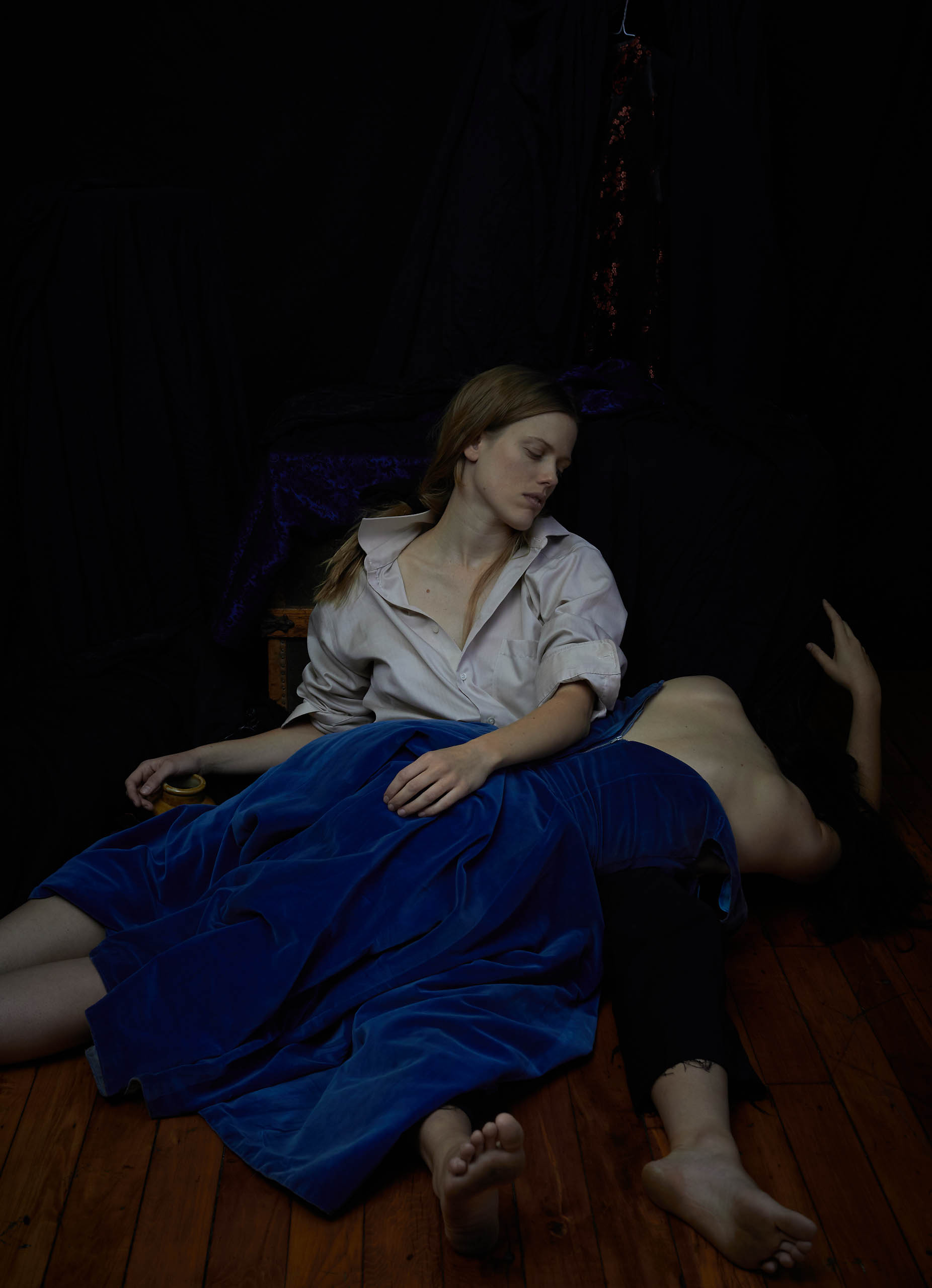 Working with costume designer Mara Zigler's creations from McCormack's film Sugar Daddy—a story of a modern fallen woman—the two have stepped in front of the camera to embody a reimagined version of the fallen woman and virgin. The garments, made exclusively from reconstructed vintage material, both represent the ways the male gaze in art has contained women and, at the same time, defy that pattern of possession. " 'Downfall' romanticizes a new era of art-making where women are each other's muse, not captured by men, and corruption is their aim," McCormack says.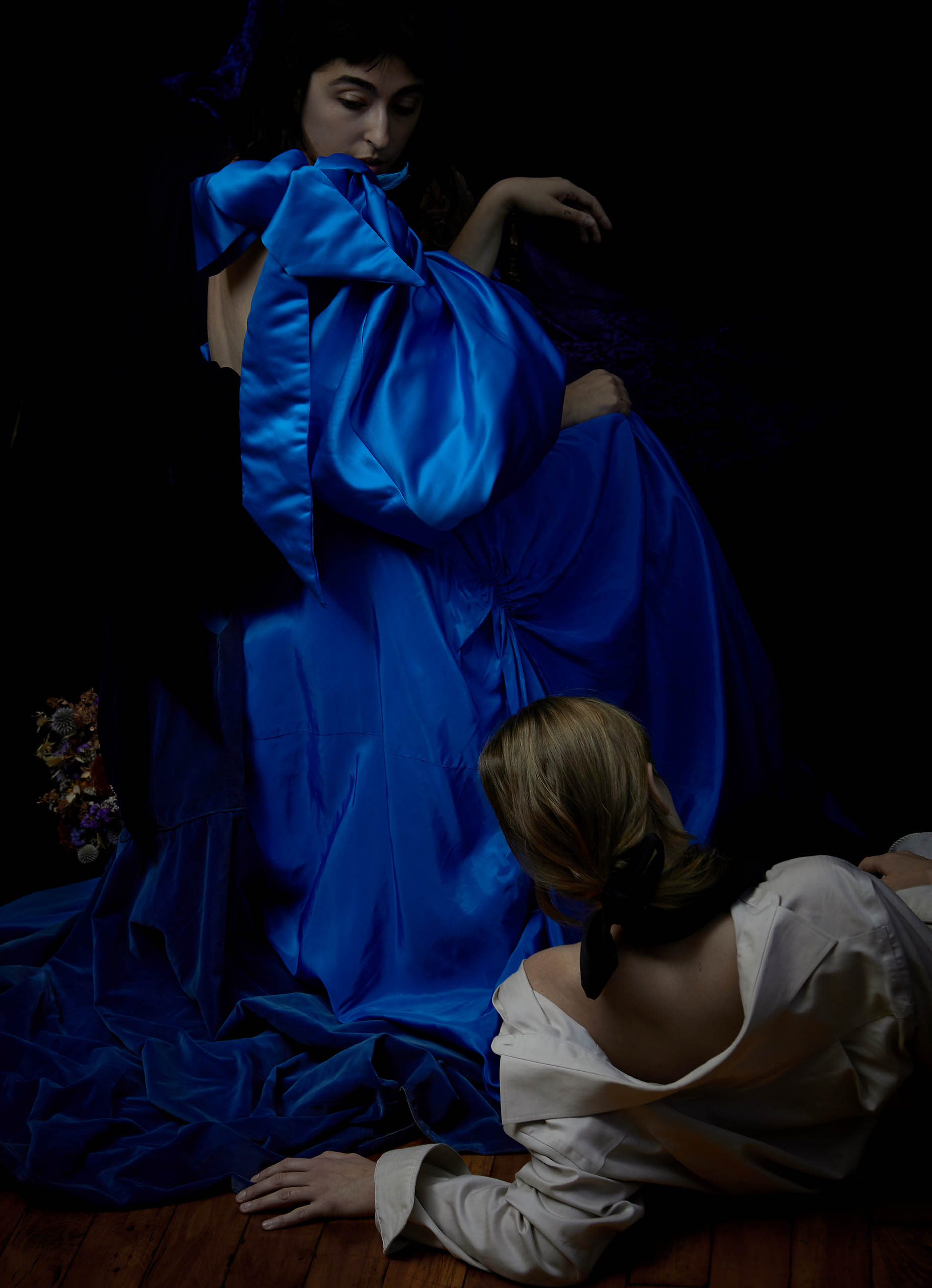 Models: Mara Zigler & Kelly McCormack.