The Precious and Poetic World of Sylvie Corbelin
 Antiquarian turned jeweller.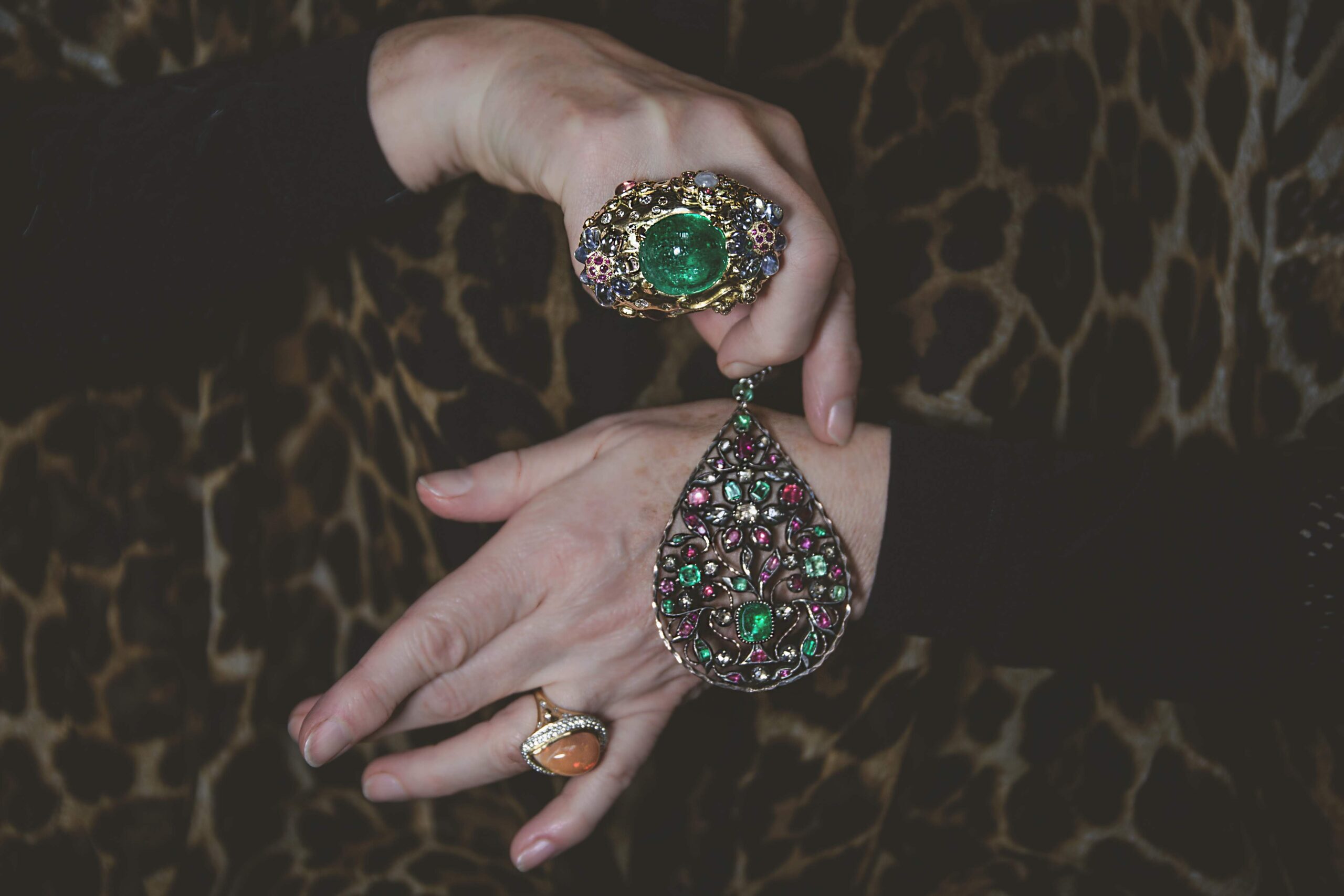 Stepping inside Sylvie Corbelin's Paris atelier feels like slipping down a rabbit hole. Her tiny jewel box in the Paul Bert Serpette flea market is a foreign world alive with gilded mermaids, bejewelled butterflies, and serpents with tourmaline, diamond, and amethyst scales. It is a collection of jewellery that inspires the imagination with its whimsical interpretations of the natural and the fantastical, the beautiful and the bizarre.
Corbelin was born in the town of Bourg-en-Bresse in eastern France, where she grew up in nature picking flowers and mushrooms. Her designs depicting flora, frogs, and insects are a romantic reflection of her upbringing and her deep-seated love of the natural world. There is something freeing about her jewellery, a soulful curiosity and independence of mind that defies trends and gives it a distinct identity. "I have always liked to make my own decisions about my work, my life, and also my creations," says the antiquarian turned jeweller.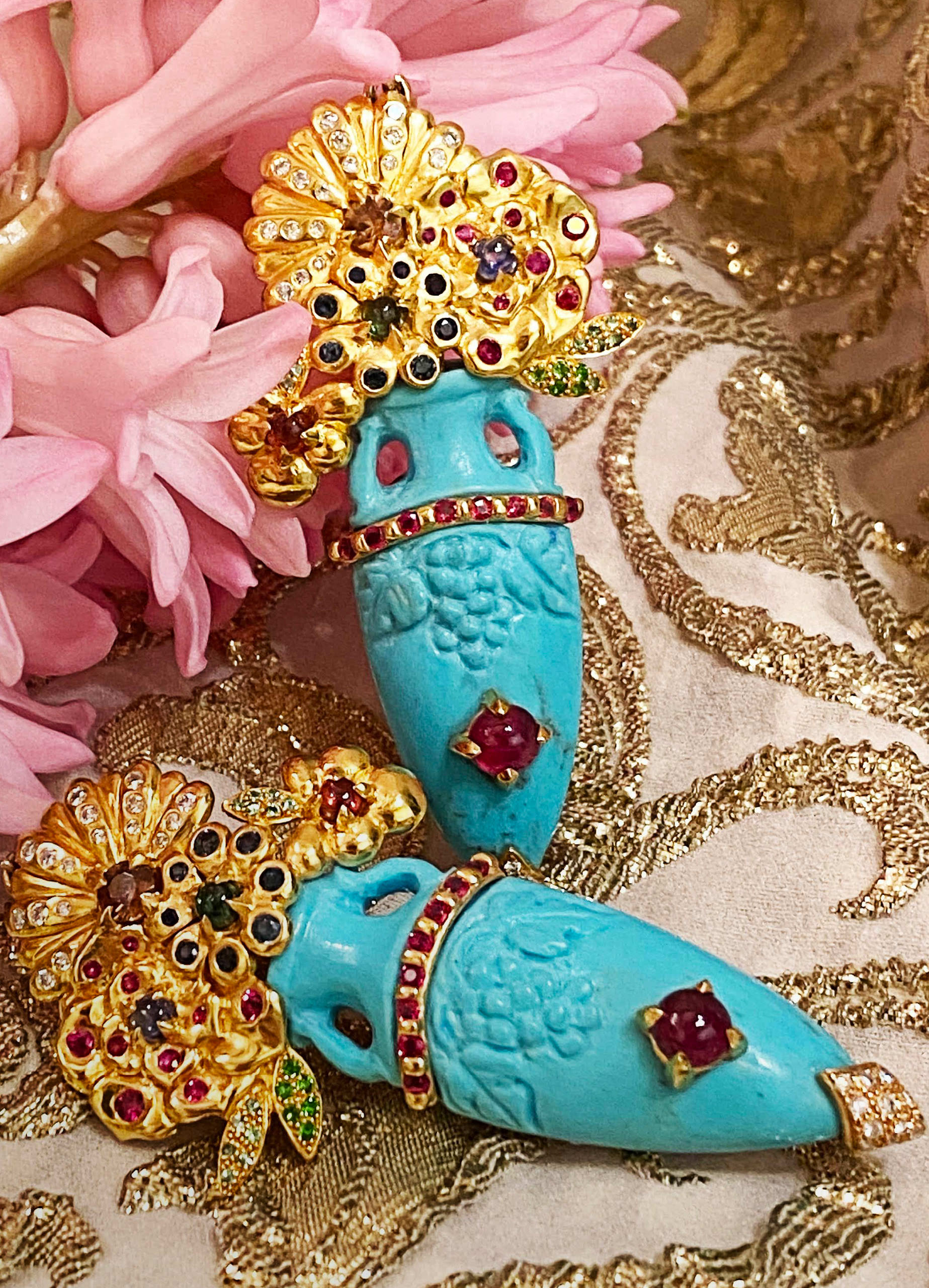 Before pursuing gemology, Corbelin studied law and philosophy. Her interest in religion, myth, history, and literature imbues her collection with a layered allure, one that is both ancient and modern. Every detail is thoughtfully considered, including the backs and undersides of earrings and rings where unexpected details and poetic passages await discovery.
Corbelin's jewellery is a study in balance. In her magenta display cases in Paris, a pair of evil-eye earrings glint in the light. Set on floating mobiles, the elegant design is lightweight, though the symbolism is anything but. The jewel-encrusted eyes deflect negative energy, surrounding the individual with potent protection. Like all of her work, these sculptural, talismanic earrings are an exploration of the human experience, an emotional expression of spirituality, safety, and the glimmers of beauty in everyday life.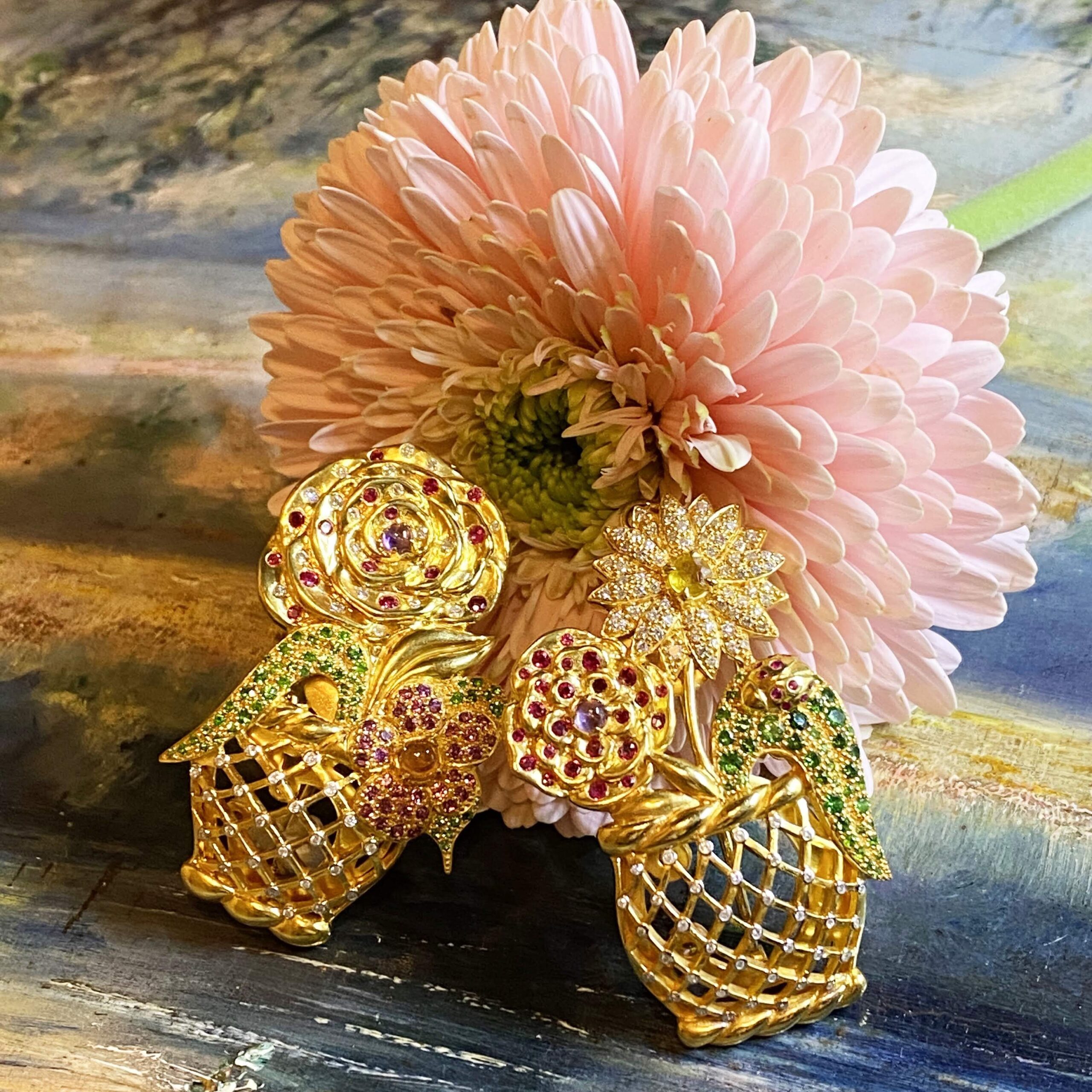 Over the years, the designer's work has attracted a loyal mix of local and international clients with a discerning eye for one-of-a-kind heirloom pieces. "I like to believe all my collectors come to me in search of the path that will lead them to what is most mysterious within themselves, … the reverie," she shares.
During the lockdown, Corbelin completed her latest work. "What I missed most besides family, friends, … and my hairdresser were flower arrangements. So I designed earrings representing flower bouquets." Much like these new pieces, with their inlaid leaves and luminous ladybugs, this soulful French jeweller is in full bloom.