A Sip to Savour: Volcán De Mi Tierra Tequila
The spirit inspired by a Mexican volcano.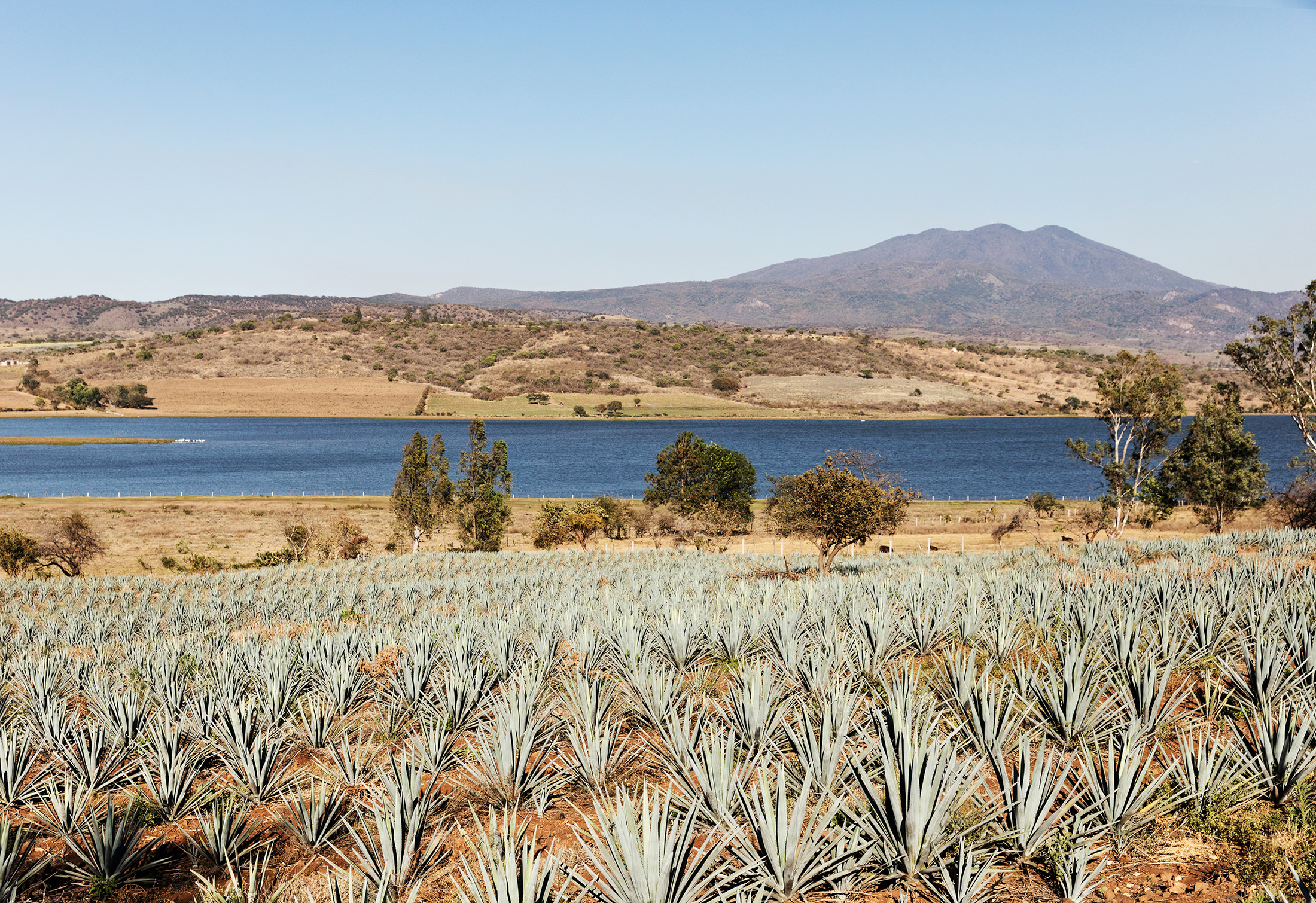 Tequila—the word conjures up images like no other spirit. While tequila is a universally recognized symbol of Mexico, "We want people to understand tequila as our culture, not [as] folklore," says Adriana Baca, business development manager for Volcán De Mi Tierra. The spirit made from the legendary blue agave is meant to be savoured—nosed and sipped slowly; no priming with salt, no tossing back, no chasing with lime.
According to Mexican law, to be called tequila, a spirit must be made from blue agave produced in the designated tequila region, the state of Jalisco. Above ground, the long leaves of the blue agave have tiny semi-blunt spikes running up and down their sides. Below ground is the heart (called the piña) of the plant; this is what jimadores harvest for tequila.
While interest in tequila is growing overall, there has been a surge in the popularity of premium tequilas. Moët Hennessy, a conglomerate that counts some of the world's most prestigious alcohol brands in its roster—Dom Pérignon and Glenmorangie—took three years to develop its first-ever tequila, partnering with Mexico's Gallardo family and began the joint venture, Volcán De Mi Tierra tequila. What was once a makeshift warehouse in the shadow of Volcán de Tequila has been transformed into a glorious estate in Valles de Jalisco. From the Volcán De Mi Tierra distillery, one has a clear view of the volcano that erupted 200,000 years ago and lent so much minerality to the soil.
Agave fields spread far and wide in Jalisco, and come harvest time you will see jimadores removing what look like giant, spiky pineapples from the ground. A piña can weigh up to 100 pounds (depending on the sugar brix of the plant) and takes six to nine years to mature. Mondays, year-round, are harvest days at Volcán De Mi Tierra and the agaveros, cultivators of agave plants, tend to the 60,000 agave on the property's 2.5 hectares. "We produce the tequila," says Baca, "but we need the agaveros, as they have the knowledge and expertise of their fathers and grandfathers." The craft of agave harvesting, still done entirely by hand one plant at a time, has traditionally remained within families, each generation teaching the next. After the agave plant is dug up and removed from the ground to reveal the fleshy piña, the jimadore, using a tool called the coa—a circular blade with a wooden handle—strikes the agave to slice off its leaves. The bare piña is then transported to the distillery, where it will be transformed into tequila.
At the distillery, the piñas are loaded into a clay-brick oven, or horno, and are baked using steam, which reduces them to a fraction of their original size. Baked agave is golden-brown, sweet, and fibrous, and those sweet juices is what is extracted. Volcán has gone with an old-school process: a tahona, a large wheel made from volcanic rock, rolls around a stone pit, crushing the agave and extracting the juice as it goes. This is laborious and time-consuming, and only a fraction of tequileros use it. Using champagne yeast for fermentation, the liquid is first distilled in copper stills, followed by a distillation in stainless steel, before it is left to rest. Volcán produces two distinct expressions of tequila: Blanco and Cristalino (aged or añejo tequila that has been filtered), both of which have just become available in Canada. These 100 per cent pure blue agave spirits are made from agave grown in different soils—in the lowlands and the highlands—each being processed separately, then blended together. Both tequilas are simply great, meant to be savoured as one does other fine spirits. Mexicans seem to partake in tequila no matter the hour; as a casual drinker, make this aromatic spirit your go-to after-dinner drink.
_________
Never miss a story. Sign up for NUVO's weekly newsletter here.