Norway is Home to Europe's First Underwater Restaurant
A semi-submerged Snøhetta-designed restaurant.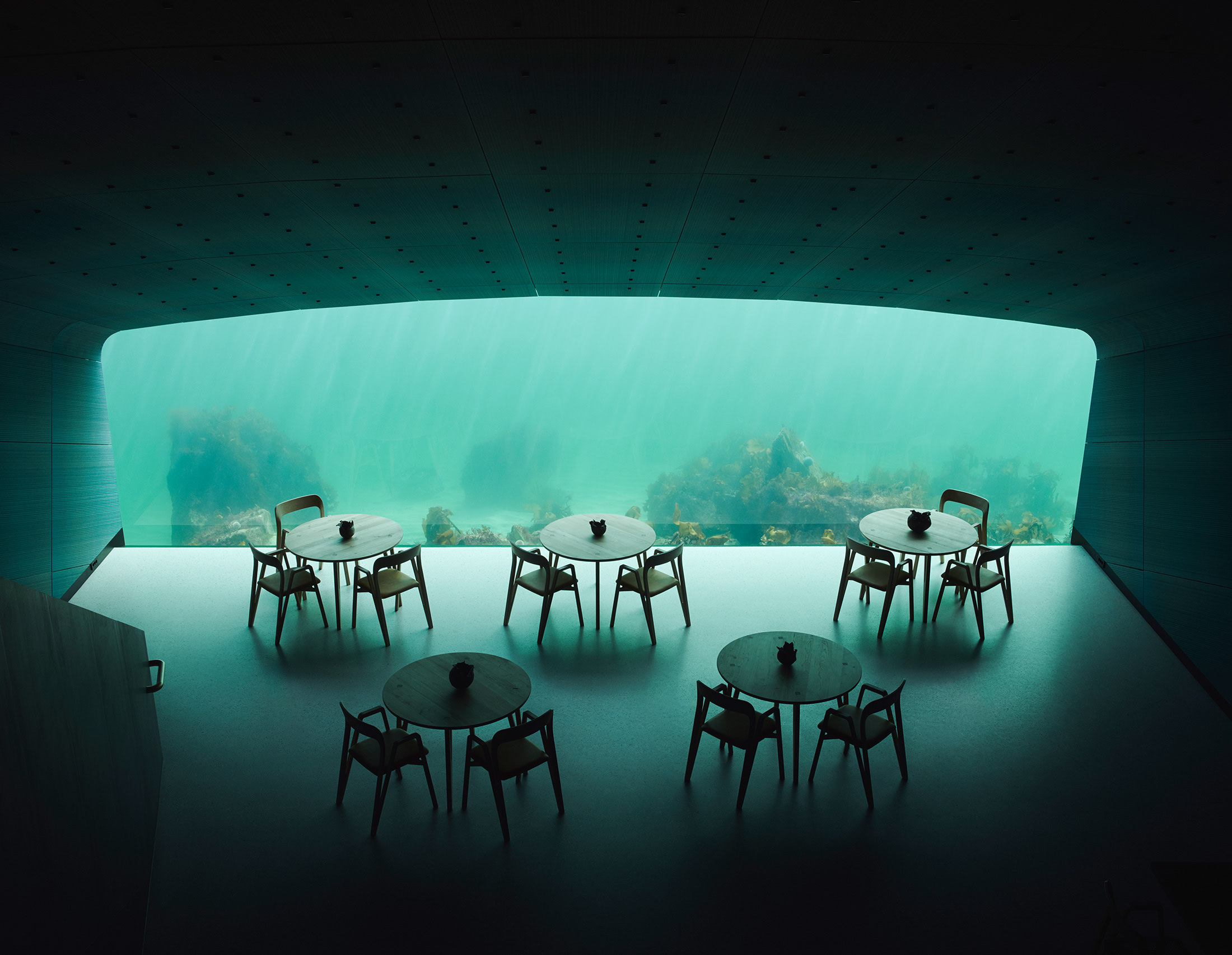 As any culinary adventurer knows, our planet has its fair share of exotic dining experiences. At Thailand's Soneva Kiri resort you can be hoisted up into tropical foliage to eat a meal in a bamboo tree pod, with servers arriving by zipline. In Whistler, B.C., the Four Seasons has been known to set a decadent table inside an ancient ice cave. At Giraffe Manor in Nairobi, Kenya, you can dine in a colonial-era mansion alongside resident Rothschild giraffes. And now, open since April, a restaurant off the coast of Lindesnes in Norway belongs on the bucket list. Called Under and designed by the firm Snøhetta, it is Europe's first underwater restaurant.
Under's minimalist dining room dips five metres below the sea's surface and boasts expansive picture windows to give a stunning sense of place. But this particular location is not just any place. It's the southernmost point on Norway's coastline, where storms from the north and south meet, abundant marine species co-exist, and brackish and briny waters converge. Snøhetta designers took into account the all-season aspect of the rugged coastline, building a structure that would withstand great pressure and putting a half-metre of concrete between the 40-odd nightly diners and the surrounding sea.
Head chef Nicolai Ellitsgaard has crafted a menu focused on sustainability, and his team—drawn, in large part, from various Michelin-starred establishments—promises a divine dinner. But deep down, this experience is about one thing: location, location, location.
_________
Never miss a story. Sign up for NUVO's weekly newsletter here.