The hallways of the brick-walled headquarters of Deciem (that's "deh-see-em") will soon be lined with packing crates and boxes as preparations kick into high gear for moving day. The Toronto-based beauty startup, whose tag line is "the Abnormal Beauty Company," has outgrown its current 17,000-square-foot space and is set to move into a converted carpet factory in Liberty Village. It's the fourth time the grooming purveyor has relocated in the last four years, a side effect of its rapid growth—and stealth takeover of the beauty industry.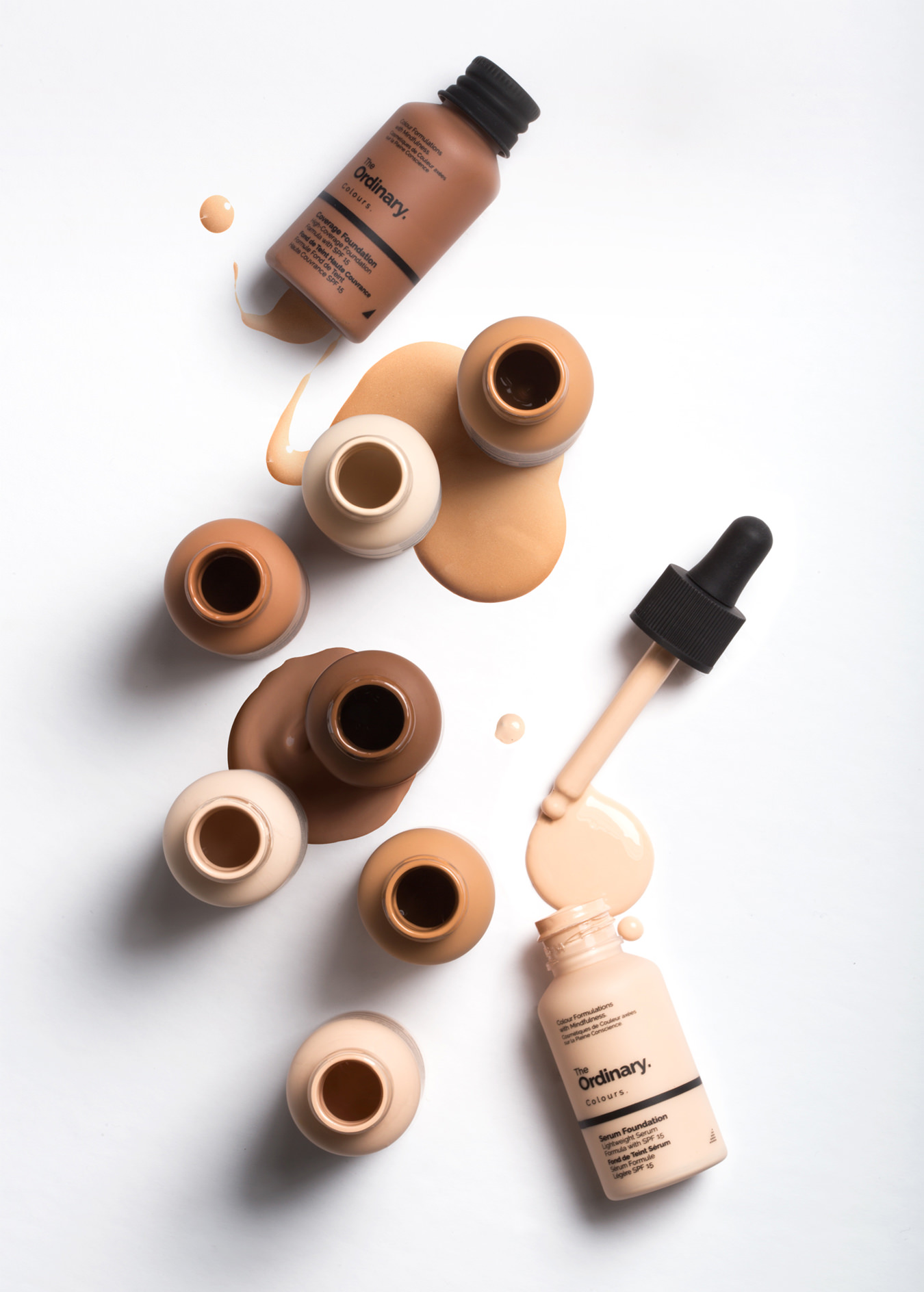 The name Deciem comes from decima, Latin for tenth in a series. In company lingo, it translates into "doing 10 very ambitious things at once." Since launching in 2013, Deciem has created a multitude of cult, niche brands that have gained traction among beauty obsessives, mostly by word of mouth and on Reddit forums. The portfolio includes Hylamide and NIOD, high-performance skin care items; Stemm and HIF, chemistry-backed hair care systems; Fountain and Ab Crew, elixirs and functional goods for the fitness and wellness-leaning crowds; and the Ordinary, with high concentrations of clinical ingredients offered at almost wholesale prices (as in 23 per cent, stable suspension vitamin C for $5.80 for 30 millilitres). All of these creations are conceived and formulated in the metal-trimmed laboratory that serves as the nucleus of Deciem—and churns out innovations at a non-stop pace.
The creative force behind all this is Brandon Truaxe, who founded Deciem when he was 34 years old. Initially, he says, nothing about the beauty industry interested him. "I was a computer geek," he insists. But an internship at a major cosmetics laboratory in New York in 1999 changed all that. Tasked with analyzing the company's formulas for regulatory and compliance issues, Truaxe scanned through a lot of data. "They'd just launched a cream for $1,000 and I was making $200 a week, and I thought, 'My God, what could be in this cream?' " he says. Curious, he did some digging and discovered that it cost "just over $2 to make the product." The brand's $30 cleanser, in fact, had more expensive ingredients than the fancy cream, the irony of which was not lost on Truaxe. He came to a rather hard realization: "It becomes all about marketing."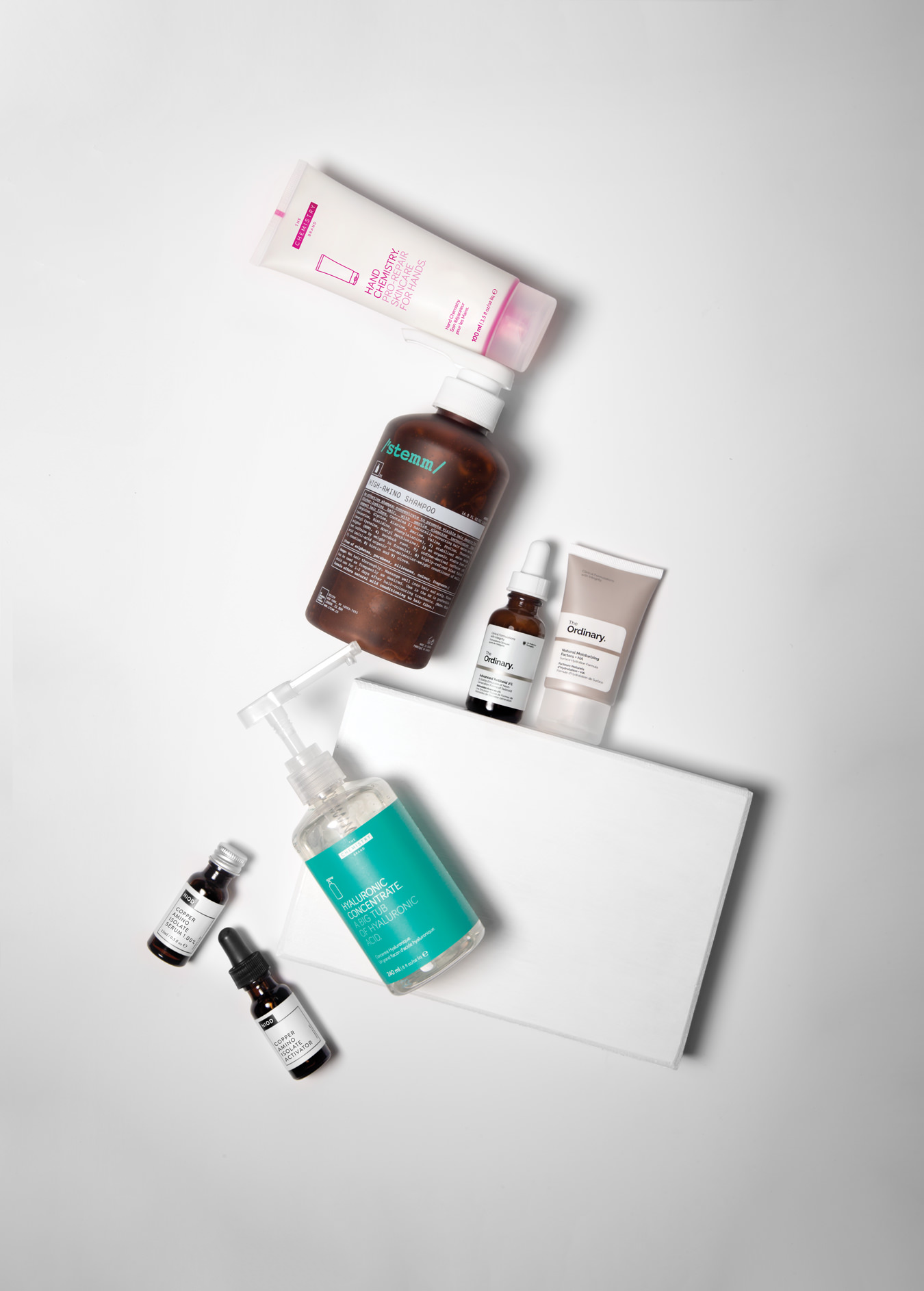 Rather than drinking the Kool-Aid and bothered by the lack of transparency he would continue to witness in the industry, Truaxe decided to launch his own anti-establishment beauty brand. With Deciem, he wanted to make products that delivered on their promises, without the inflated markups or false hype. Truaxe's first radical idea: "We refused to hire anyone with a beauty background for our lab," he says. "It's all biochemists and material chemists, because beauty chemists are trained to be marketing people." In fact, his lead chemist, Prudvi Kaka, studied pharmaceuticals and biotechnology prior to joining Deciem. Not that the products feel like uninspired lab samples—there's an intentional industrial chic aesthetic in the brand's DNA. "I mean, sure, I want the medicine to taste good," Truaxe notes. "But I want the medicine to work."
Armed with high standards and an intense, no-BS attitude, Truaxe launched his first line, Fountain, under the Deciem umbrella in 2013. The debut product, the Hyaluronic Molecule (initially launched only in the U.K.), was an ingestible. That same year, the Chemistry Brand followed with another stellar product: a humble hand cream, Hand Chemistry, that turned out to be anything but. Rather than simply focusing on hydrating, Truaxe piped in premium-grade anti-aging ingredients to brighten, firm, tone—and essentially give you the hands of a 20-year-old. "It's better than any face cream you can buy," he remarks, "but for half the price." The $20 cream was such a hit that it quickly became a bestseller in the U.K. And with that, Truaxe had thrown down the gauntlet.
Brandon Truaxe's first radical idea: "We refused to hire anyone with a beauty background for [the Deciem] lab. It's all biochemists and material chemists."
Deciem now has nine brands on its front burners. NIOD (Non-Invasive Options in Dermal Science) has caught on particularly well. Launched in 2015, the line of ultra-specific serums, masks, creams, and more appeals to the "hyper-educated" consumer. Many items come in dropper-style bottles with chemistry-focused descriptions and novel formulations. Photography Fluid Tan, Opacity 8%, for example, is a hybrid serum highlighter that relies on reflective prisms and chromatic radiance technology to scatter light across your skin. Copper Amino Isolate Serum 5.00%, meanwhile, boasts an "extreme" 5 per cent concentration of a copper tripeptide that, when mixed with an activator, stimulates the natural production of collagen and trains your skin to act decades younger. It's inspired such loyalty among users that Truaxe notes, "If it's not in your bag when you're travelling, you will go home to get it."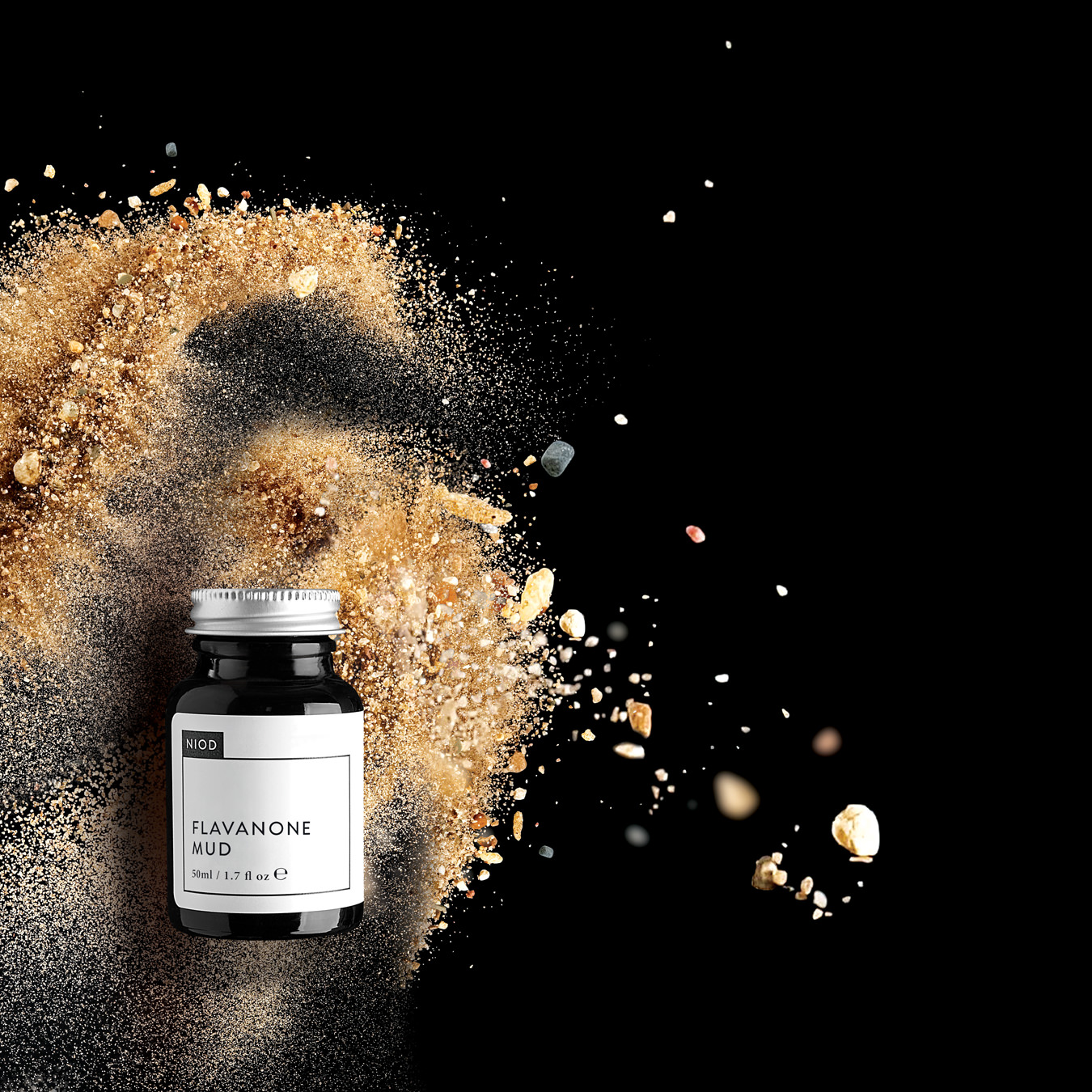 Conventional problems are also tackled with unconventional thinking. The HIF (Hair Is Fabric) brand is built on the idea that you should clean your hair in a similar way to how you dry clean delicate fabrics. "You wouldn't throw a Chanel dress in the washer," Truaxe reasons. Instead, the all-in-one conditioners rely on cleansing fractions, vitamins, and humectants to gently rid hair of impurities. Despite the serious science at the core of the company, the products don't take themselves too seriously. Consider Ab Crew, which targets the "fitness-oriented man" with its graphic neon packaging and results-driven essentials. The directions on its protein powder read, "Mix 2 scoops with water (boring), cow milk (regular), goat milk (less regular), camel milk (hip) or some healthy nut milk."
Truaxe has always been interested in what works, whether it's cool or not—and defying others' expectations. Born in London, England, he moved to Toronto as a kid and went to the University of Waterloo for computer science, a subject he was deeply passionate about. "I was in love," he says. After graduating in 2001, he sold the software company he had founded as a university student. Beauty was not on his radar, and he had no patience for commonplace grooming rituals. At one point, his friends convinced him to upgrade his soap to shaving cream. "The first time I actually bought shaving cream, it really was much more difficult to shave with than the soap," he says. "So I was like, 'What? The soap works a lot better!' "
Truaxe's latest venture, however, is a departure from Deciem. Called Avestan, the collection of scents (fragrances, candles, lotions) is an entirely separate—and intriguing—initiative. The concept is about capturing "that first smelling" experience, when memories are joined with an aroma. "It's about creating fragrances that are actually so unique that they almost don't relate to anything," he says. "That's what really fascinates me." One fragrance is inspired by crossing a particular river in Morocco, where Truaxe travelled 20 years ago, while another pays homage to a North African town and the cacophony of smells emanating from the homes and alleyways. The practical challenge, of course, was how to create scents no one had ever smelled before in a commercial product. "That takes more than a perfumer," says Truaxe. "You actually need someone who understands the technological aspects of each individual scent." After 10 years of research, Truaxe and his team found a way to encapsulate molecules and allow more "flow" between notes for an unexpected result. Slated to debut this summer, the collection will be sold at Avestan boutiques, the first of which will open on Beak Street in London this June, with New York, Toronto, and Vancouver to follow.
In the meantime, Deciem is speeding along. After the company's move into new office space, it too will open a slew of stores this year. Vancouver and Toronto are planned, and the lease has been signed on a space in New York. All of which leave little downtime for Truaxe, which is just how he likes it. Of running his beauty empire, he says, "Yes, it takes a lot of work, but I love it. That's why I'm a bit more stressed when I'm not here, rather than the other way around." Surveying his desk, which is filled with serums and creams, Truaxe leans back and says, "I think it's actually pretty peaceful to be here."
Product images courtesy of Deciem.
_________
Never miss a story. Sign up for NUVO's weekly newsletter.