The Château Collection by Atelier de Troupe
Natural shapes, shaping thought.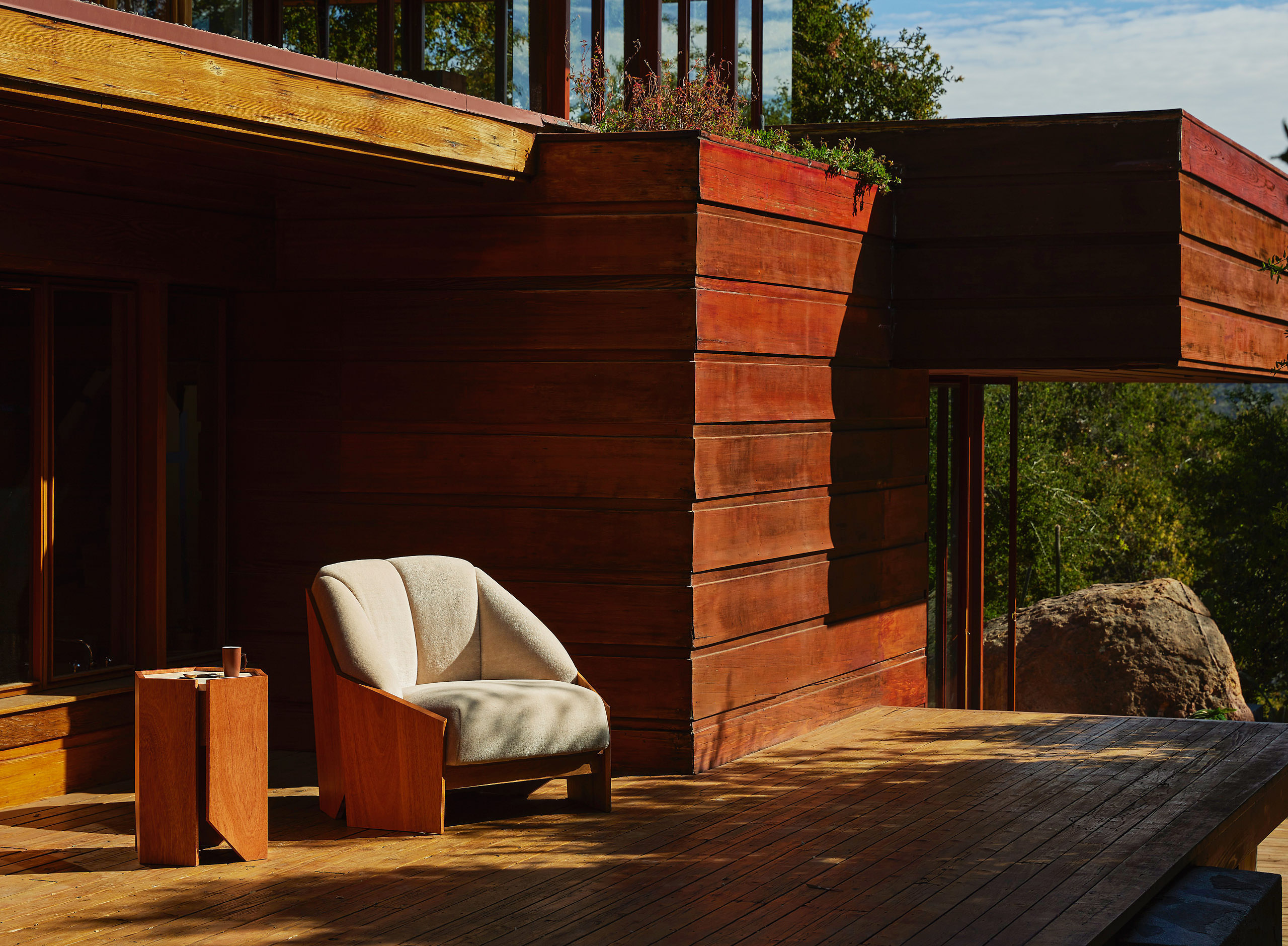 Wood and fabric are an iconic combination that can be arranged and rearranged in various configurations to create all sorts of furniture. The same can be said about other kinds of arrangements: of people, of objects. The trick is finding the ways that work best for all the constituents. This is perhaps what Frank Lloyd Wright was getting at when he talked about "democratic design," an operative term in Atelier de Troupe's Château collection of chairs, tables, and lighting.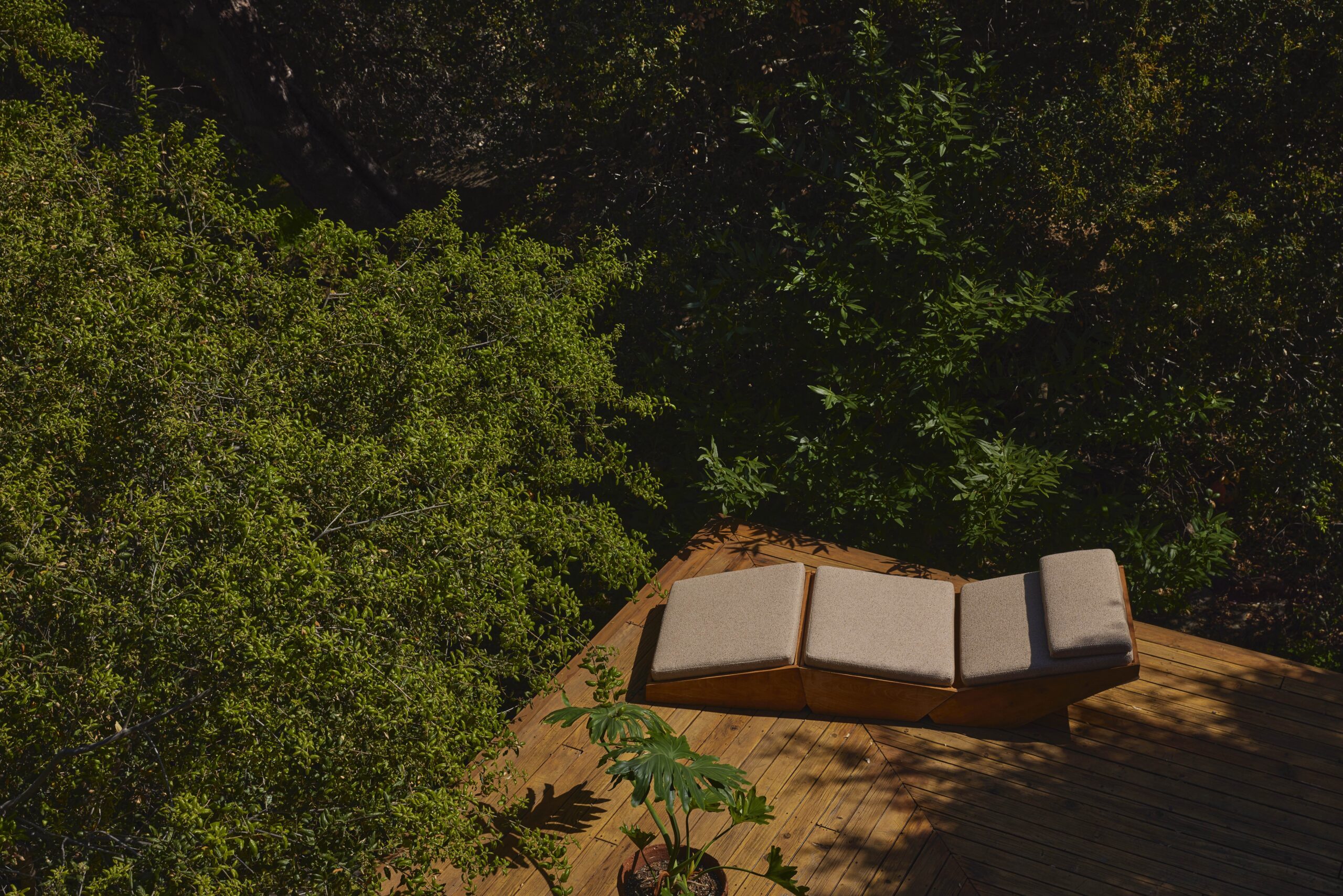 Democratic design and architecture mean an elevated approach to creating, founder Gabriel Abraham explains. "It is finding function and beauty of form for diverse clients whilst being conscious of the environment you build it in."
The design formula for this collection draws also on organic forms. The chairs and tables seem encased, as by the trunk of a tree, while the lights hang at junctures, like branches. The tension between the materials and geometric cleanliness of the design and the organic forms they are inspired by creates a sort of drama.
Of course, the smooth panes of mahogany and walnut nod to much-sought-after elements of midcentury French and Italian furniture design, while the polished brass lighting takes a step toward a high-end American sensibility. Indeed, the collection is a reflection of Abraham's own transnational life. "Château's primary inspiration was a nostalgic reflection on my youth in Provence transposed in the hills of Topanga near L.A. where I live. It has a very similar feel, the same pine and wild oak forested hills close to the sea," he says.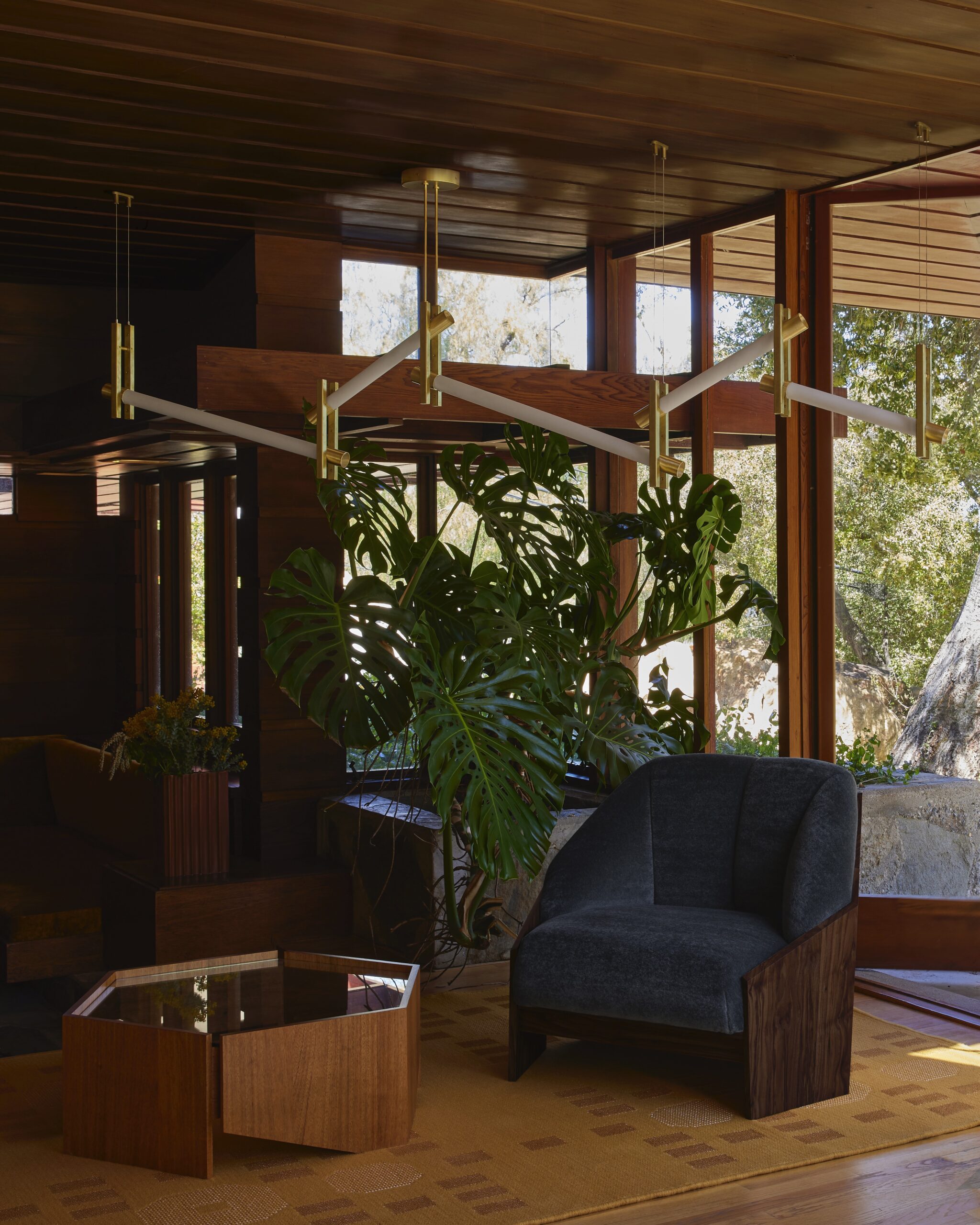 All the pieces in the collection are hand-manufactured locally in the Los Angeles area, adding an element of sustainability to the designs, which lend themselves to lounging and thinking. The intellectual strain of the collection is seen also in the Shell vases, with textures that mimic helix sequencing in hand-cast porcelain. The intense complexity of the simplest forms is a theme designers turn to repeatedly with new results—as inspiration from the conjunction of appearances and causes, from natural phenomena, is endless.
Photography by Yoshihiro Makino.