America's classic leather icon revitalized.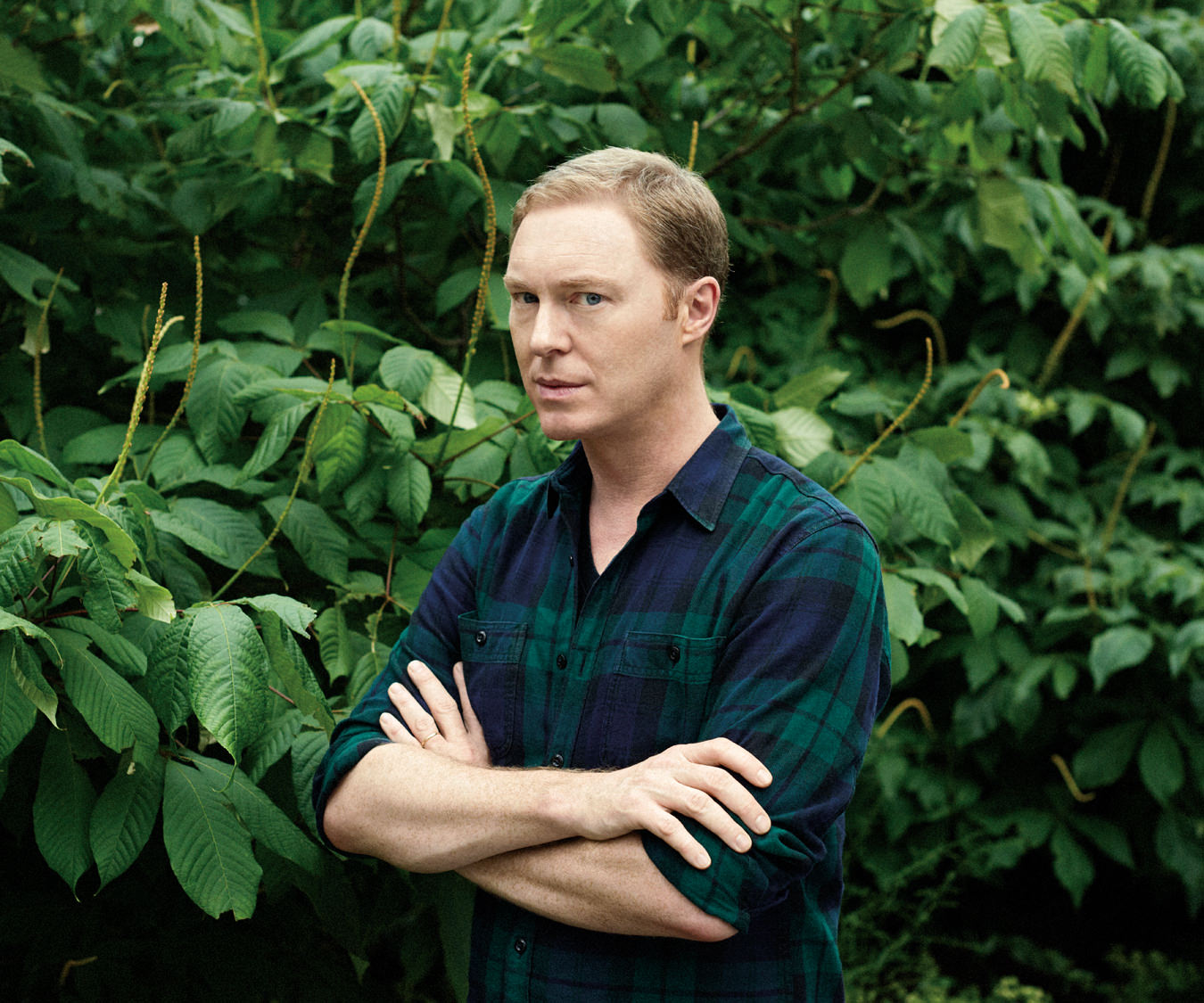 It's the day after the night before. Stuart Vevers sits clutching a cup of coffee at a table by the floor-to-ceiling window of his office on Manhattan's west side. The backdrop is a panoramic view over the Hudson River, seen from the 52-storey skyscraper housing Coach's new headquarters as of June. Before one reaches Vevers, one must get past an eight-foot inflatable green dinosaur guarding the doorway; it's a gift from his friends at the High Line, which hosted its annual Summer Party on the High Line with Coach the previous night. "I walked into my office this morning and it was here," grins Vevers. "Clearly they understand my obsession with Rexy the dinosaur, who has become the new Coach mascot." Welcome to the whimsical world of Stuart Vevers, executive creative director of Coach, who has breathed new life into the brand. His secret to injecting the cool factor? "I think it's about having fun," he says. "I genuinely think if you approach your work like that, it comes through."
When Vevers joined Coach in September 2013, fresh from Spanish label Loewe, the classic American brand was ready for a reset. Founded in 1941, it started out as a family-run workshop with six artisans in New York. A pioneer of American luxury, its signature item became handbags made from glove-tanned cowhide leather, created by founder Miles Cahn, who was inspired by the worn quality of a baseball glove. On Coach's 20th anniversary, creative director Bonnie Cashin came on board and introduced iconic designs such as the Bucket Bag, the Dinky, and the Saddle Bag. It wasn't until 1981 that it opened its first store, on Madison Avenue, and by the 1990s, the company had transitioned from leather goods manufacturer to a lifestyle brand encompassing outerwear, watches, footwear, and fragrances. Coach opened hundreds of mall-based stores and was a runaway success, going from a reported $38-million (U.S.) in sales in 1979 to $5-billion (U.S.) in 2013.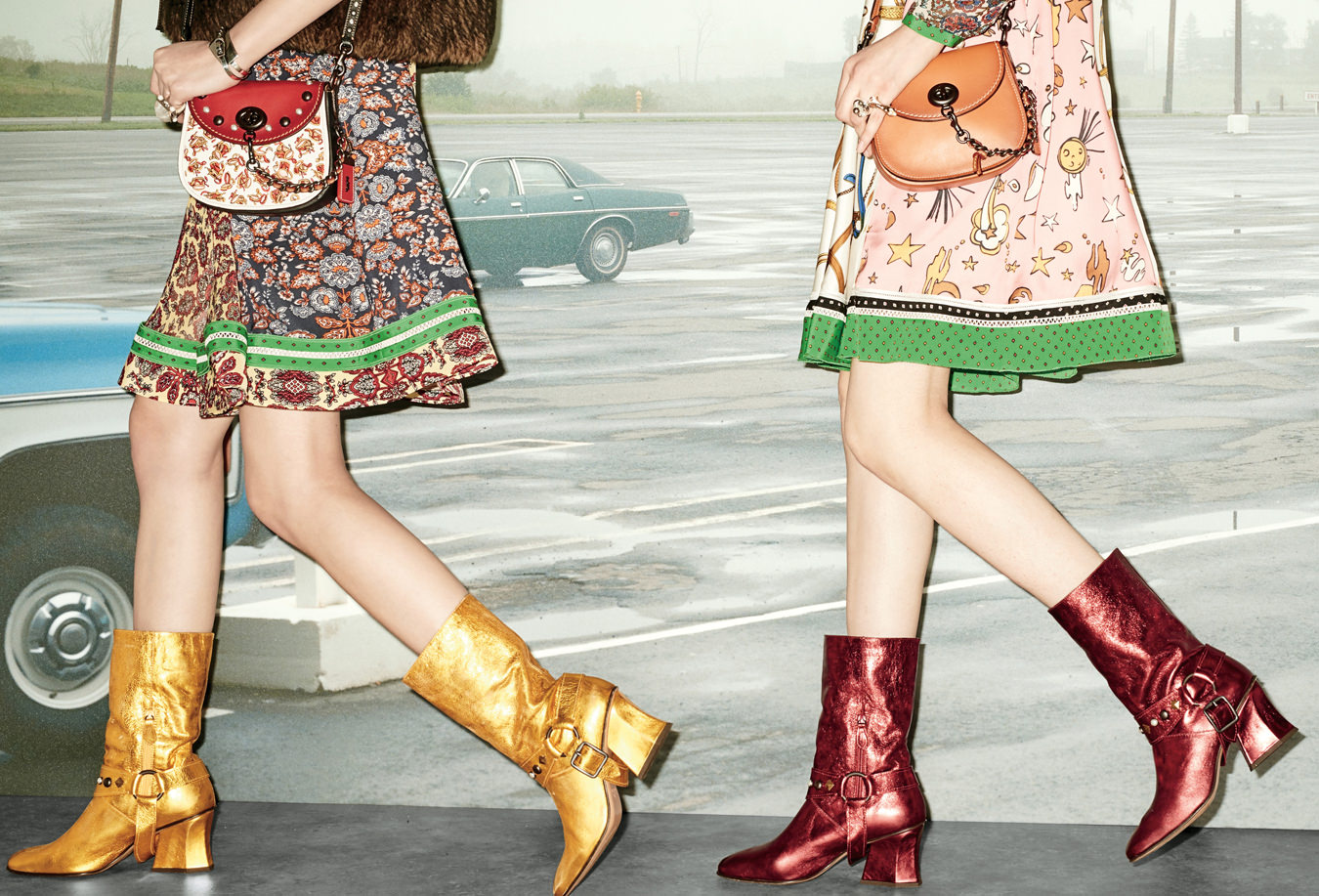 Yet in recent years, Coach has experienced competition from the likes of Michael Kors and to a lesser extent Kate Spade, which has affected market share. Sales in North America had dropped, and there was criticism that the brand had lost its lustre by opening too many stores and relying too heavily on discounting. Consumers were wary of paying full price, and the overly ubiquitous C-logo canvas bags had lost its initial cachet.
Enter Stuart Vevers, an Englishman tasked with turning around the all-American brand on a global scale. While his demeanour is unassuming, he came to the table with an impressive design pedigree, having already proven himself as a master of reinvention. His first job was at Calvin Klein, followed by stints at Bottega Veneta, Givenchy, and Louis Vuitton. Joining Mulberry in 2004 as creative director, he developed a knack for creating the next big It-bags (step forward the Bayswater and Roxanne) and was hailed "the golden boy of accessories." He was named Accessory Designer of the Year at the British Fashion Awards in 2006. A year later, he became creative director of Loewe (owned by LVMH). "I'd spent most of my career, like 20 years, in the world of traditional European luxury, and I felt like I could learn something new [at Coach] and challenge myself," says Vevers, 42, who is responsible for all men's and women's product and clothing design, brand imagery, and store environments.
When he first interviewed at Coach, Vevers had big ideas. "An interview process is essentially a pitch," he explains. "You're pitching yourself and you're pitching an idea. I was hired to come and deliver the idea I'd shared. I had a plan of attack." While the brand's heritage was a touchstone, he was ready to be the engine behind a creative shakeup. "Coach was genuinely ready for change."
"I was hired to come and deliver the idea I'd shared. I had a plan of attack."
Fast-forward three years, and with the introduction of ready-to-wear and kitschy collaborations with brands like Peanuts and Disney, Coach has gone from being a company that had lost its way to one that's alluring for a whole new generation. At this year's Summer Party on the High Line, guests included Chloë Grace Moretz, Meghan Trainor, and Lottie Moss, younger half-sister of Kate Moss—evidence that Vevers is taking the brand to a younger demographic. "When I first joined, a lot of people thought that I was going to do what I'd done before: go very upmarket [with Coach], made in Italy, made in Europe. That wasn't what drew me to Coach. I wanted to see if I could surprise myself as a designer," he says.
One of the toughest hurdles was changing Coach's image. "What I really love about fashion is that if you do things right and you're consistent, you can quickly change how people perceive a brand," he explains. "The first opportunity is with the next generation, because they don't come to the table with the baggage. They're looking at it with different eyes, and that's where we've had most of our success is with a younger, fashion-forward client."
Vevers sees the Coach girl as "an American dreamer [who likes] a feminine take on boyish clothes. She's something of a magpie." This is evident in the ready-to-wear line, which debuted for fall 2014. The designer's concept was "to tap into a nostalgia for American style. Pieces that you know, but you maybe haven't seen a version that's like that, so biker jackets, varsity jackets, T-shirts, sweatshirts, sneakers, biker boots—real American style icons that have been subverted and played with to make them unique to Coach."
The idea of inclusive luxury is central to Vevers's vision. "Exclusivity can just mean excluding, and I don't think that feels modern," he says. "I think Coach has a unique position to be able to challenge preconceptions about what luxury means. The idea that luxury has to be formal or an investment or a status symbol, I don't think that's true today. I think luxury can be a sneaker or a sweatshirt." Vevers does acknowledge the fact that Coach has an outlet brand reputation in some eyes. "We have a strong presence in outlet malls, so people will see us if they go there. I'm proud of what we do for outlets."
While Vevers is responsible for the creative vision, Coach CEO Victor Luis oversees the business side. Soon after taking the reins in January 2014, he laid out his strategy to win back market share. This included closing 20 per cent of its North American fleet, primarily stores in weaker malls, and shifting focus to flagships in its best locations. The reboot is paying off, as Coach announced in April that business was up in North America for the previous quarter, the first time since late 2013 that sales didn't drop.
Today, there are 965 stand-alone stores worldwide, and the brand is available in approximately 1,000 department stores in North America. Canada is Coach's third-largest international market, after Japan and China, with 26 retail locations. The three flagships in the country, with renovated interiors developed by Vevers, are Bloor Street and Yorkdale Shopping Centre in Toronto, and Burrard Street in Vancouver. New flagships globally include Fifth Avenue in Manhattan and Regent Street in London, both debuting this fall.
With social media having such a dramatic effect on buying habits and brand visibility, Vevers has tapped into it by creating buy-it-now runway exclusives. For example, artist Gary Baseman hand-painted pieces for the men's show. "It's a moment the people who are following your show on the live stream get to participate in immediately." Another way that Vevers has elevated the brand is with his collaborations, which put a fun spin on American pop culture. In October 2014, the Peanuts gang was first featured in a limited edition Coach collection, with characters from the comic strip embossed on items such as totes, satchels, and duffel bags. Was there anyone at the label who was nervous about such proposals for a classic brand? "Definitely. There still is," he says candidly. "But I think, like with anything, if you're doing something different than what was done before, sometimes you'll get resistance."
"What I really love about fashion is that if you do things right and you're consistent, you can quickly change how people perceive a brand."
The Disney collaboration, launched in June 2016 in time for Coach's 75th anniversary, is close to Vevers's heart—the designer is an unapologetic Disney fanatic. "I loved the idea of these two icons of America coming together, and Coach had never worked with Disney," he says of the collection, which placed Mickey Mouse on leather goods and ready-to-wear items. "I connect very emotionally with Disney and Mickey Mouse and that kind of optimism," he adds. It was a winning concept: the collection sold out.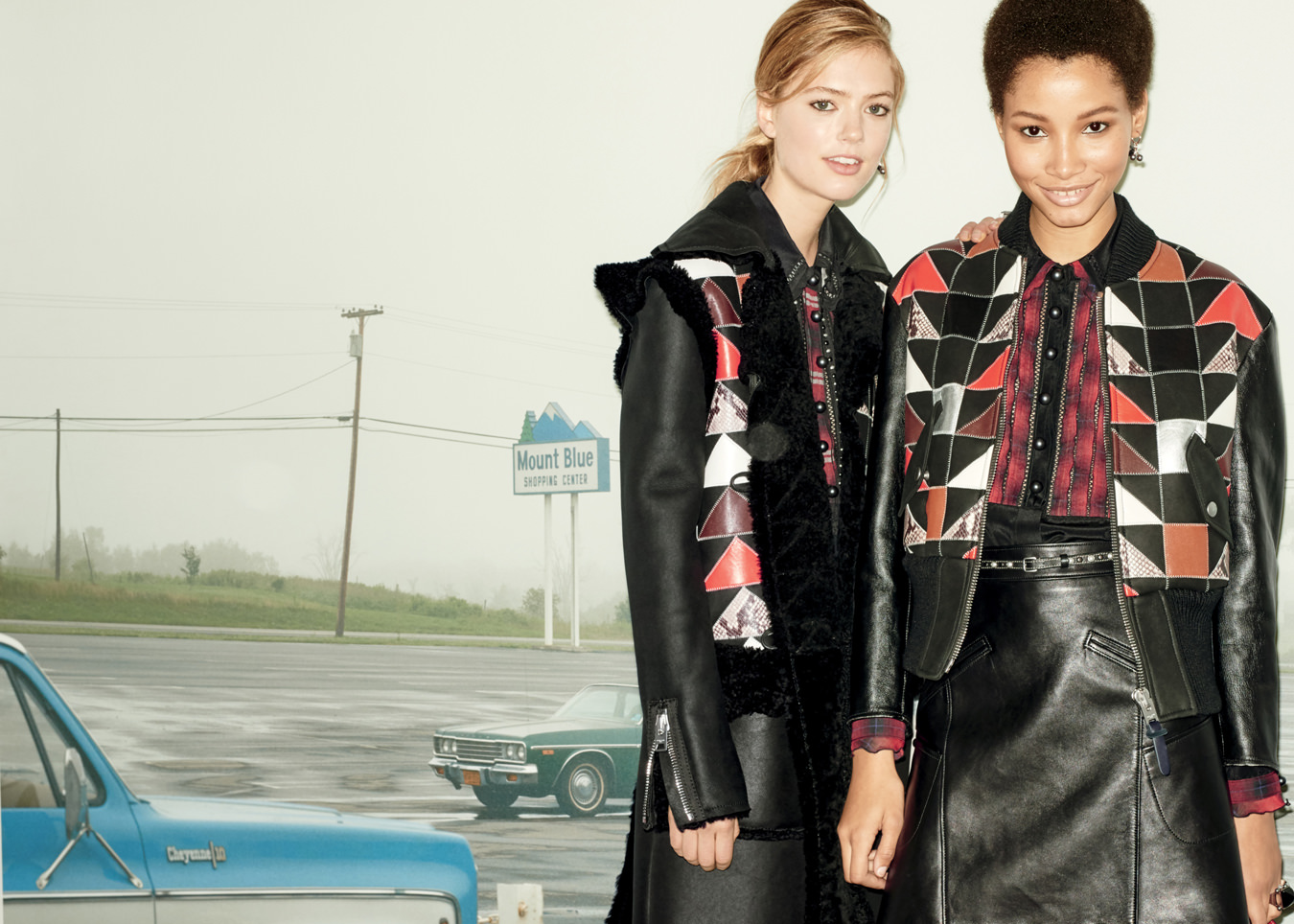 While some critics have suggested that Vevers's interpretation of American culture is too literal, he believes that this can be a positive. "As an outsider, I'm able to reference the more obvious aspects of American cultural style, and I think that in a way sometimes it's good to be obvious. The fact that I didn't grow up in America has meant that lots of quite everyday things feel exotic to me," reflects Vevers, who lives in Manhattan with his illustrator husband, Benjamin Seidler, and walks to and from work along the High Line most days.
The executive creative director's modern take on American archetypes is evident in ready-to-wear for fall 2016. For womenswear, Vevers went back to school with a collection centred on the varsity jacket. "There was a nostalgia that was toughened up," he says, referencing the shearling coats layered over silk mini dresses, metallic boots, and A-line leather skirts. "It's about the attitude."
For this season's men's collection, Bruce Springsteen is the unlikely inspiration. "This idea of an all-American working-class hero," Vevers says of the musician. In keeping with this, there are plaid shirts, battered leather jackets, and bandanas tied around necks and on trousers. The music-inspired collection sees Springsteen teamed with the early days of New York hip-hop, when "there was an eclecticism and a certain flamboyance," says Vevers. Think oversized proportions, bucket hats and high-top sneakers, and shearling coats aplenty.
Today, the kid who grew up with big dreams in Yorkshire is at the helm of an iconic American com-pany. He continues to break new ground globally as Coach celebrates its 75th anniversary, and still, Vevers says, "There's so much that I want to achieve."
Lookbook photos provided by Coach.