O Carrie, where art thou?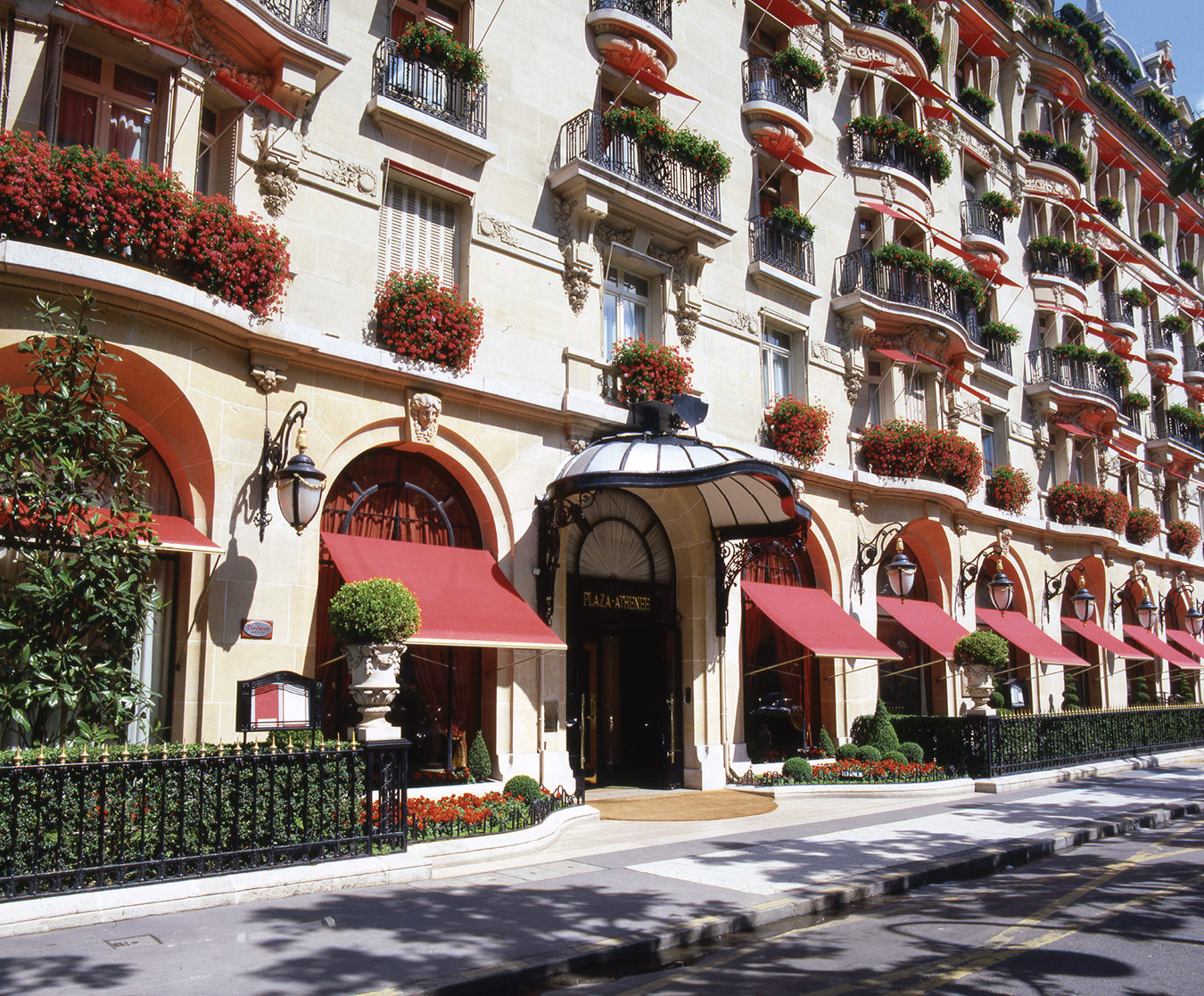 Hotel Plaza Athénée opened in 1911, at 25 Avenue Montaigne, at the same time as its neighbour, the Théâtre des Champs Elysées. It was not long before the hotel, situated so perfectly, became a Parisian hot spot. Josephine Baker, Maurice Chevalier and Rudolph Valentino were some of its illustrious habitués. A new era began when Christian Dior opened on the Avenue, and the hotel became the centre for fashion and the arts. The celebrity list grew to include Grace Kelly, Jackie Kennedy and the Ford family.
A complete renovation was achieved in 2000, and the already famous Le Relais Plaza was joined by Restaurant Alain Ducasse (who oversees all things culinary at the hotel), and the trendiest nightspot in a city that notoriously thrives on trendiness, the Patrick Jouin designed Bar du Plaza Athénée. It is a watering hole unlike any other, and must be experienced by any erstwhile traveller, although the locals keep it well occupied.
The Plaza is now part of the Dorchester Group of hotels, all 106 rooms and 81 suites the ultimate in refined, elegant accommodation. Louis XVI and Regency style furniture grace the rooms, with two floors wholly de-dicated to Art Deco. Something for everyone. No wonder that the celebrity list keeps growing. You can see Jack Nicholson strolling through the lobby near the wrongheaded climax to the film Something's Gotta Give, and the Sex and the City finale was shot here as well, leaving a huge wake of buzz. One has to wonder about Carrie, though, managing to find loneliness and emptiness while ensconced in her suite at the Plaza Athénée. Not enough channels on the satellite, perhaps, but an aperitif in the Bar and a stroll outside, toward the Musée d'Orsay with the Eiffel Tower looking over your shoulder should be enough to make everything right.