Margot Robbie Is Selling Her Hancock Park Home—Take a Look Inside
The actress, known for her roles in contemporary hits like I, Tonya and Once Upon a Time in Hollywood, is calling it quits on her gated residence in the Hancock Park neighbourhood of Los Angeles, selling the home with Engel & Völkers.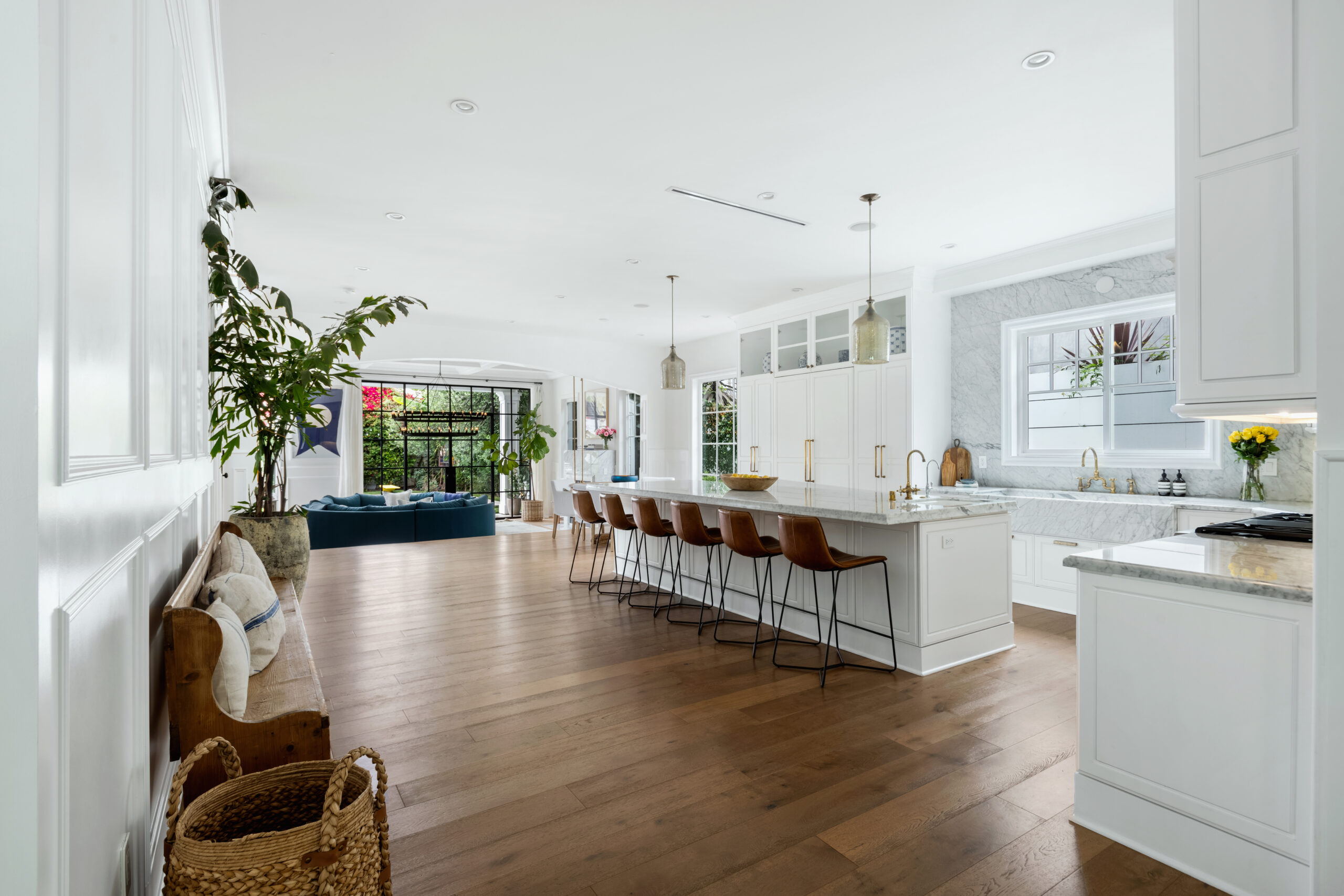 At 3,300 square feet, with a coach house and pool, the house is a 2016 build that emulates the classic California colonial style. So different from many of the ultra-mansions associated with Hollywood stars, this is an understated home with a white facade.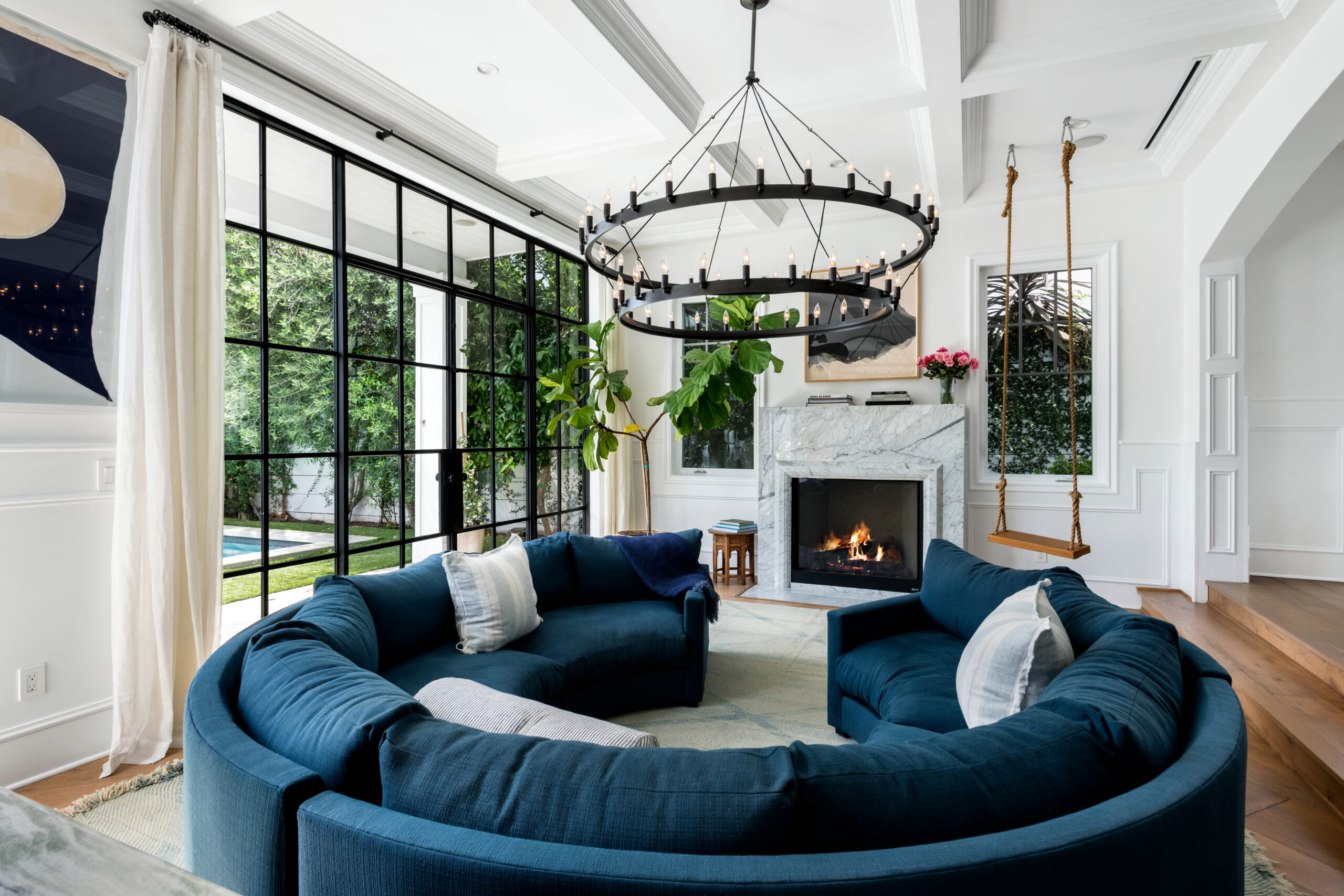 The home—with four bedrooms, a wine cellar, and even a separate room for dogs and cats—presents as an oasis for family life in the heart of the coastal city. Unlike many colonial remakes, the interior materials are stylish with leathers, rich woods, and jewel tones complementing the stark white walls and ceilings.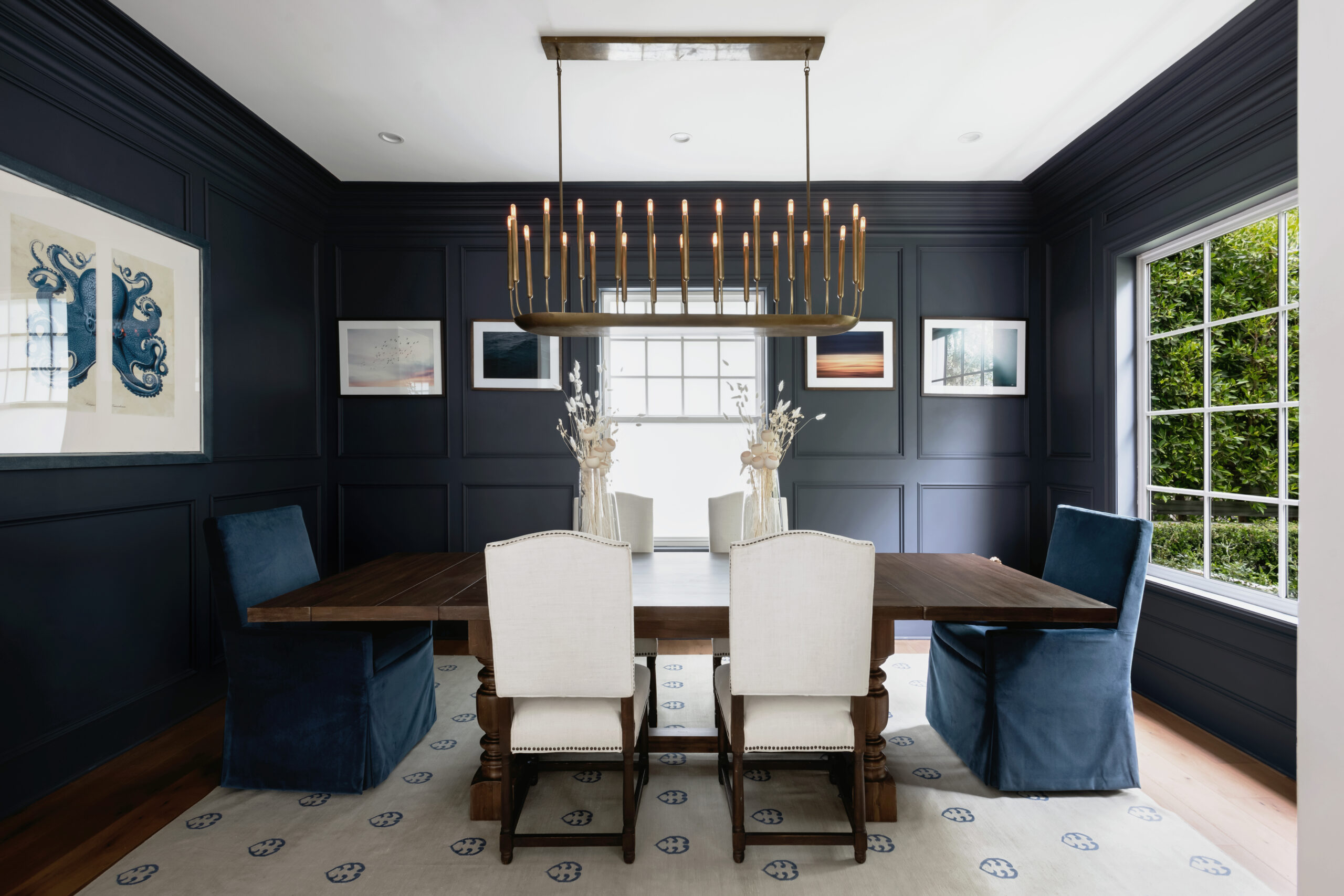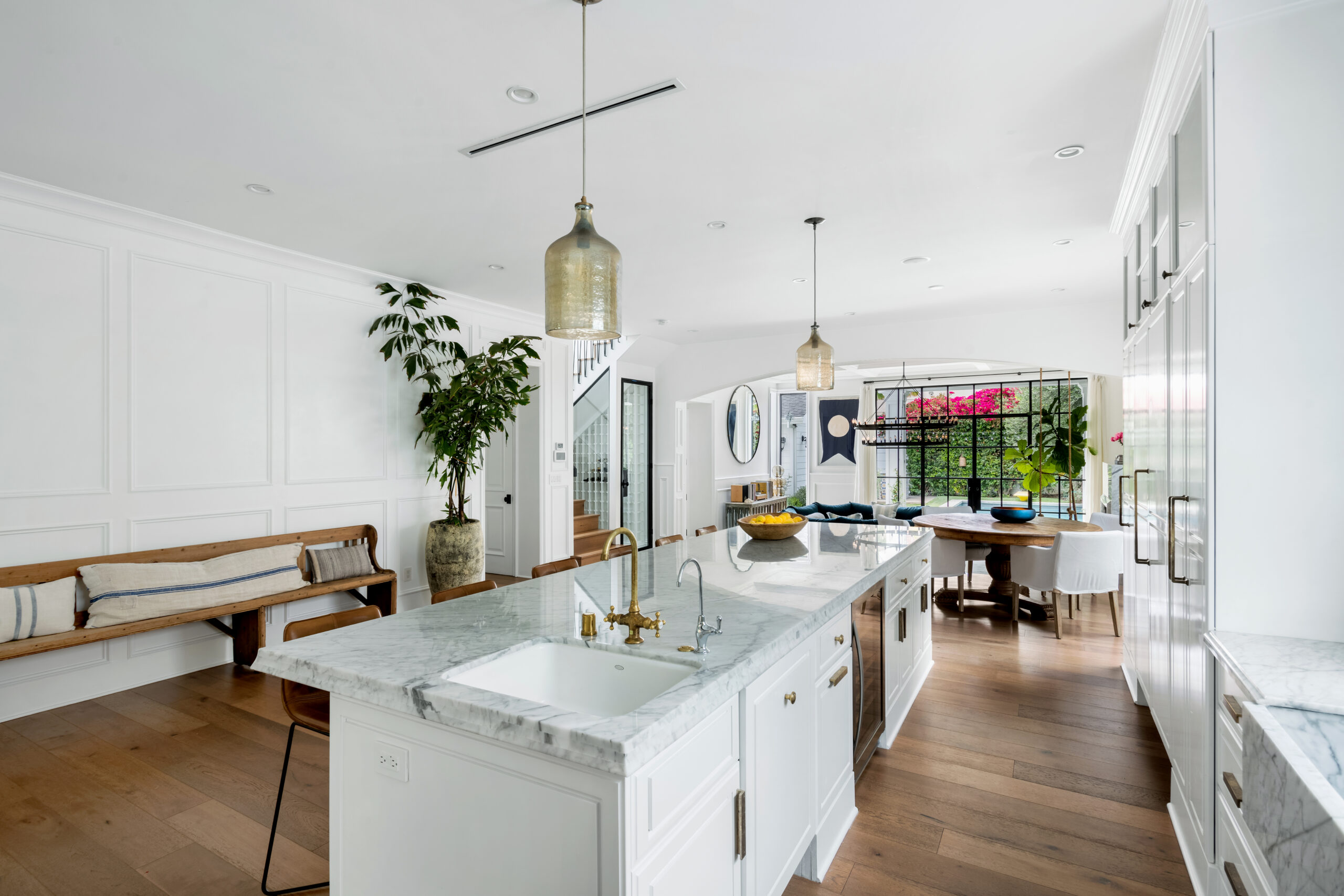 Standout features are the beautifully grilled windows that connect the living area and kitchen with the courtyard; marble detailing in the countertops and backsplashes as well as the fireplace; and chandeliers that are somehow at once baroque and minimal. A circular couch and small wooden swing give the living areas some liveliness.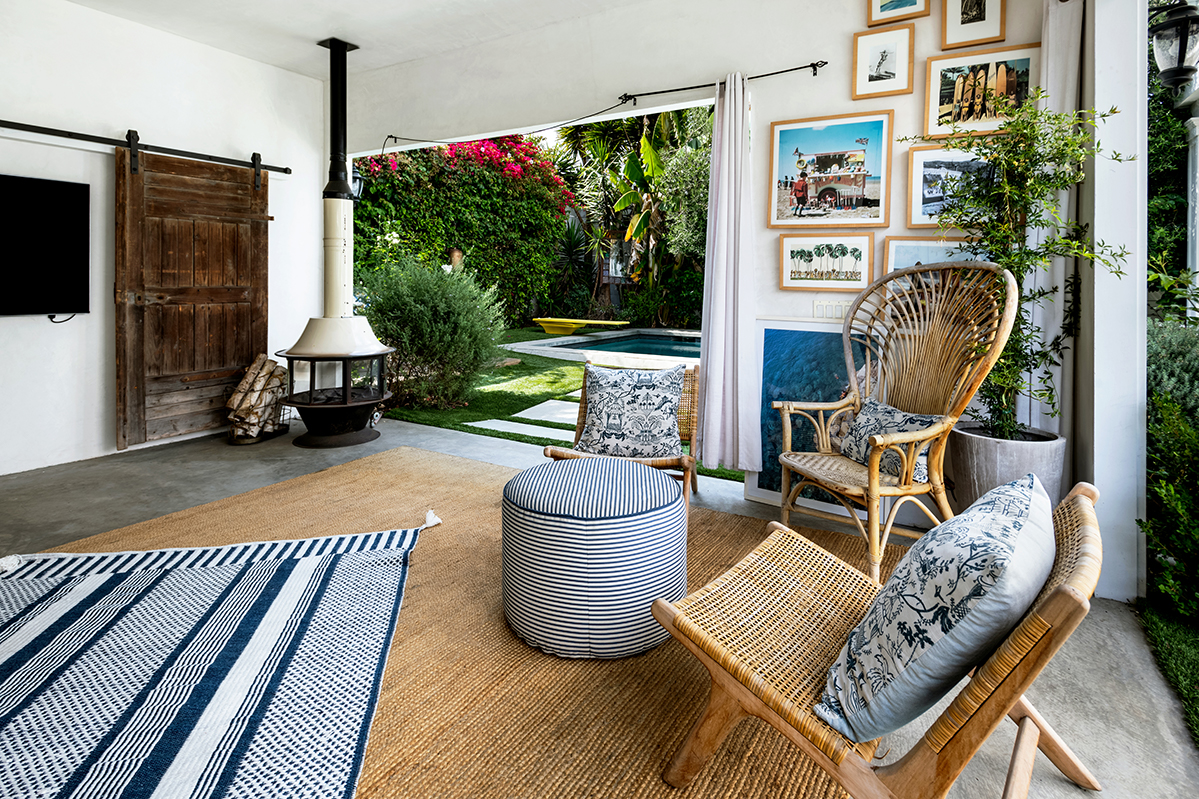 Maybe more aesthetic than functional, a fun, pop-art diving board presides over the pool. The coach house has an elegant and rustic woodburning stove with wicker furnishings. A sliding barn door in this space covers the television, allowing for a seamless transition from the traditional to the contemporary.
Images via (Engel & Völkers Beverly Hills / Paul Barnaby).