Coastal Retreat by Walker Warner Architects
It's not widely known that many of the first American settlers in California were people of Puritan descent from the reaches of New England. In the spirit of that history, Walker Warner Architects has created a retreat on the California coast influenced by design elements typical of a home in Cape Cod.
On a scenic plateau, a bluff covered with wild flowers and grasses that blow in the wind, this sprawling residence is like a geode with an exterior steeped in classic Americana that hides a clean interior flush with luxury.
An asymmetrical pitched roof, shingle siding, and shed dormers all reference classic Cape Cod vernacular, while plenty of glass and sleek modern interiors place this home in a lineage of modern design. Walker Warner Architects have shown repeatedly that they are able to apply their style to different environments, taking cues from the cultural and geographical terrain to create seamless habitations that cater to the refined, the relaxed, and the need for regular use.
With landscape architecture by Lutsko Associates, the house appears to rise from the coastal plain. A median zone of green shrubs and raised beds creates a verdant perimeter that helps delineate the property without clashing.
Functional interior design by Kristi Will Design includes standout pieces like the jewel-tone chairs in contemplative reading areas, a futuristic crystalline dining table, and a table with a topographic-like relief. Colourful stone backsplashes in the kitchen and bathrooms provide a light-heartedness and commitment to colour that is continued in the wall hangings in the slick garage housing the client's luxury vehicles.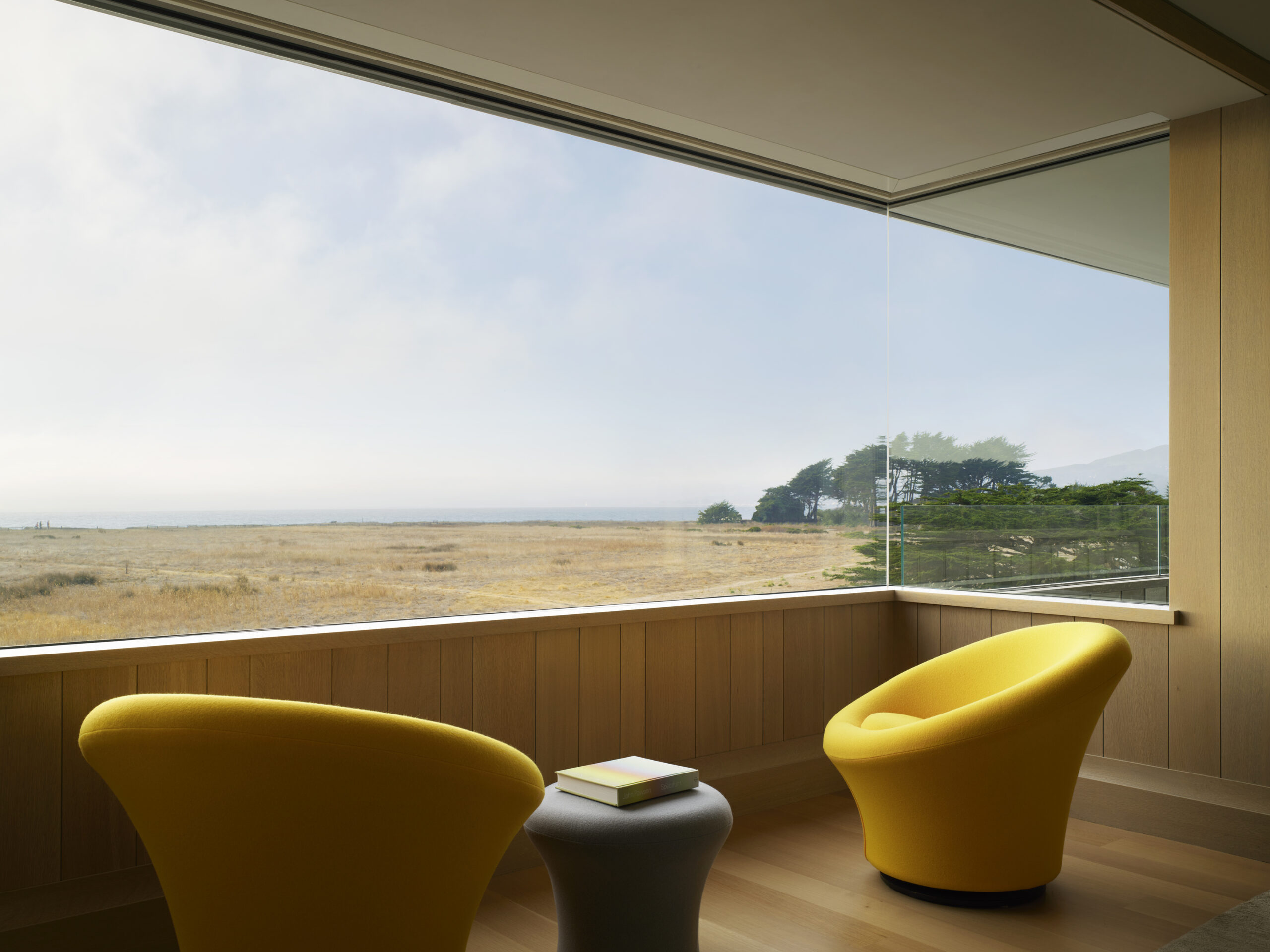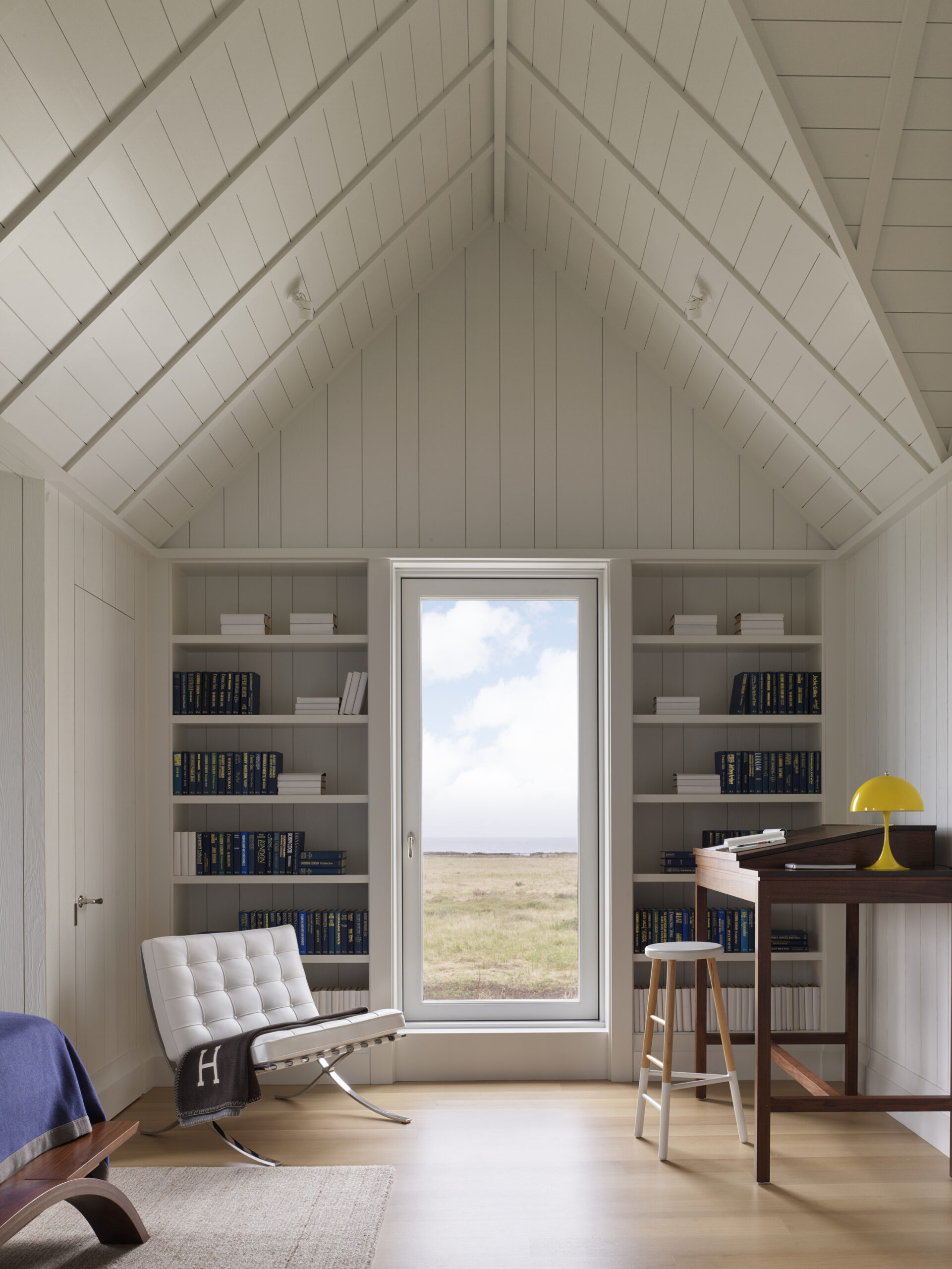 Another standout is a beautiful spiral suspended staircase with clear steps that are illuminated, giving the impression of ascending a spire under the sea or in space. Fantastic elements are everywhere, complementing the sublime vistas of the coastal sky while maintaining simple colour palettes throughout as in the primary staircase and bedrooms.
Photography by Matthew Millman
Part of our Home of the Week series. Read more HERE.
Sign up for our newsletter for architecture news straight to your inbox.