These Timepieces Offer Stunning Detail to Accompany the Rolls-Royce Boat Tail Custom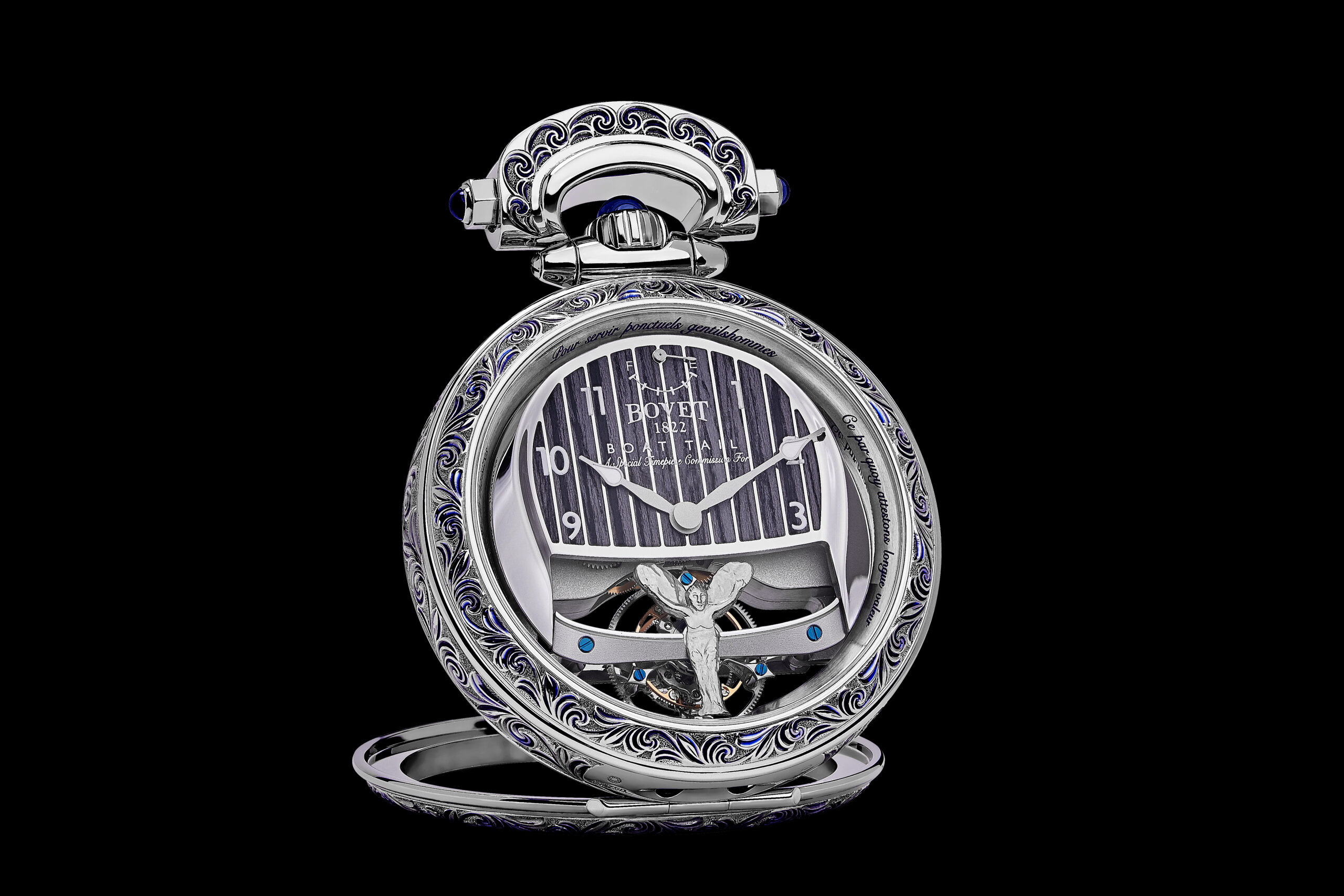 Last week, Rolls-Royce announced the release of the Boat Tail, the first in a line of coachbuild creations that mark a new era for the brand. Now, the British car maker has upped the ante, partnering with Swiss watchmakers BOVET 1822 to create a pair of custom timepieces for the couple that commissioned the Boat Tail.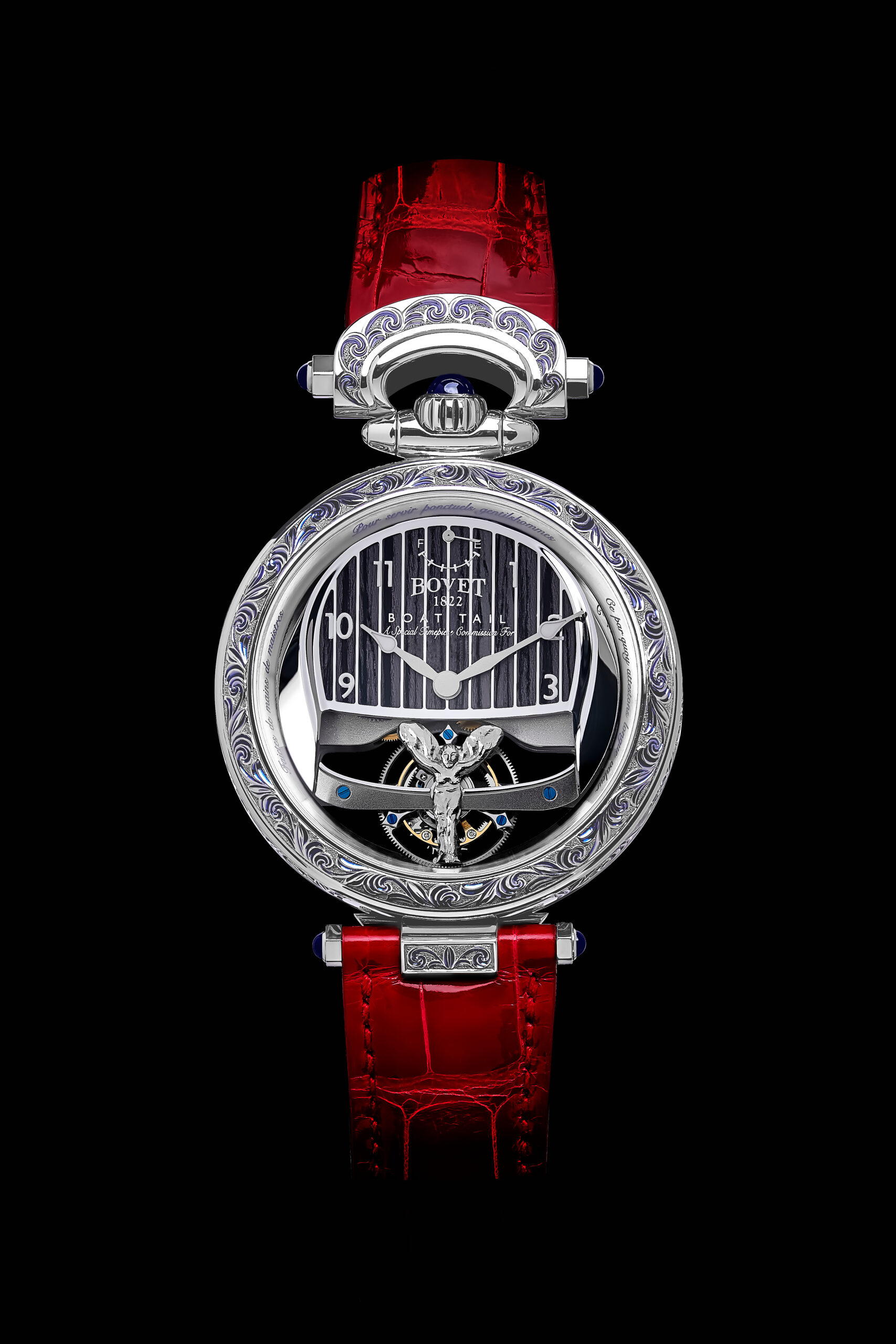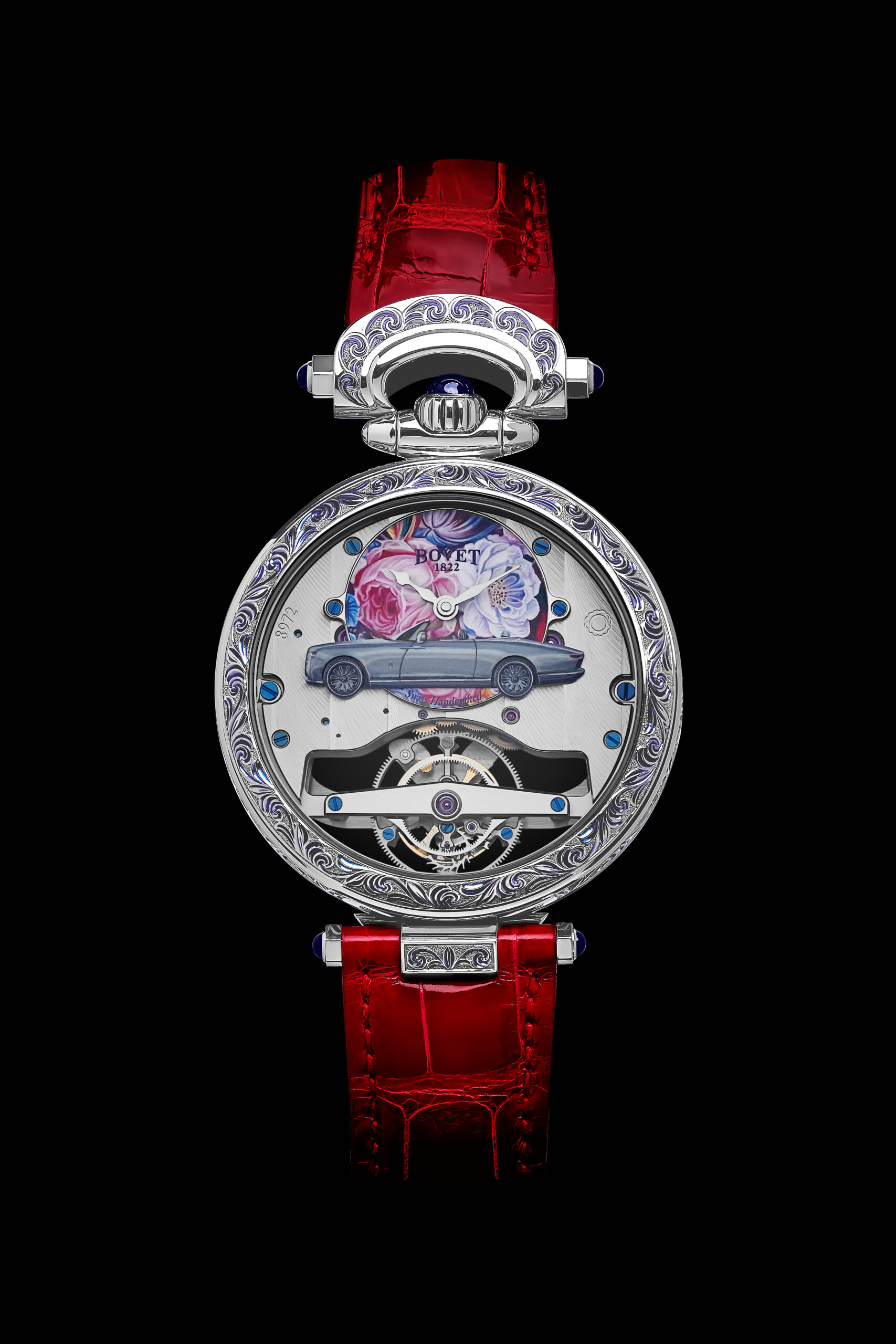 These watches, with separate designs for the man and the woman, are not only a thematic match to the vehicle, oh no. The reversible watches, housed in BOVET's signature Amadeo case, can be worn on the wrist, placed on a table, or, and this is the kicker, used front-and-centre on the Boat Tail's fascia as a horological ornament for the interior.
This superhero level of customization shows that these brands will go above and beyond to give the full experience to the clients who deign to take part in this already legendary program. The timepieces are housed in 44mm 18-karat white gold Fleurier cases; the men's piece is highly polished, while the women's is hand-engraved and filled with blue lacquer.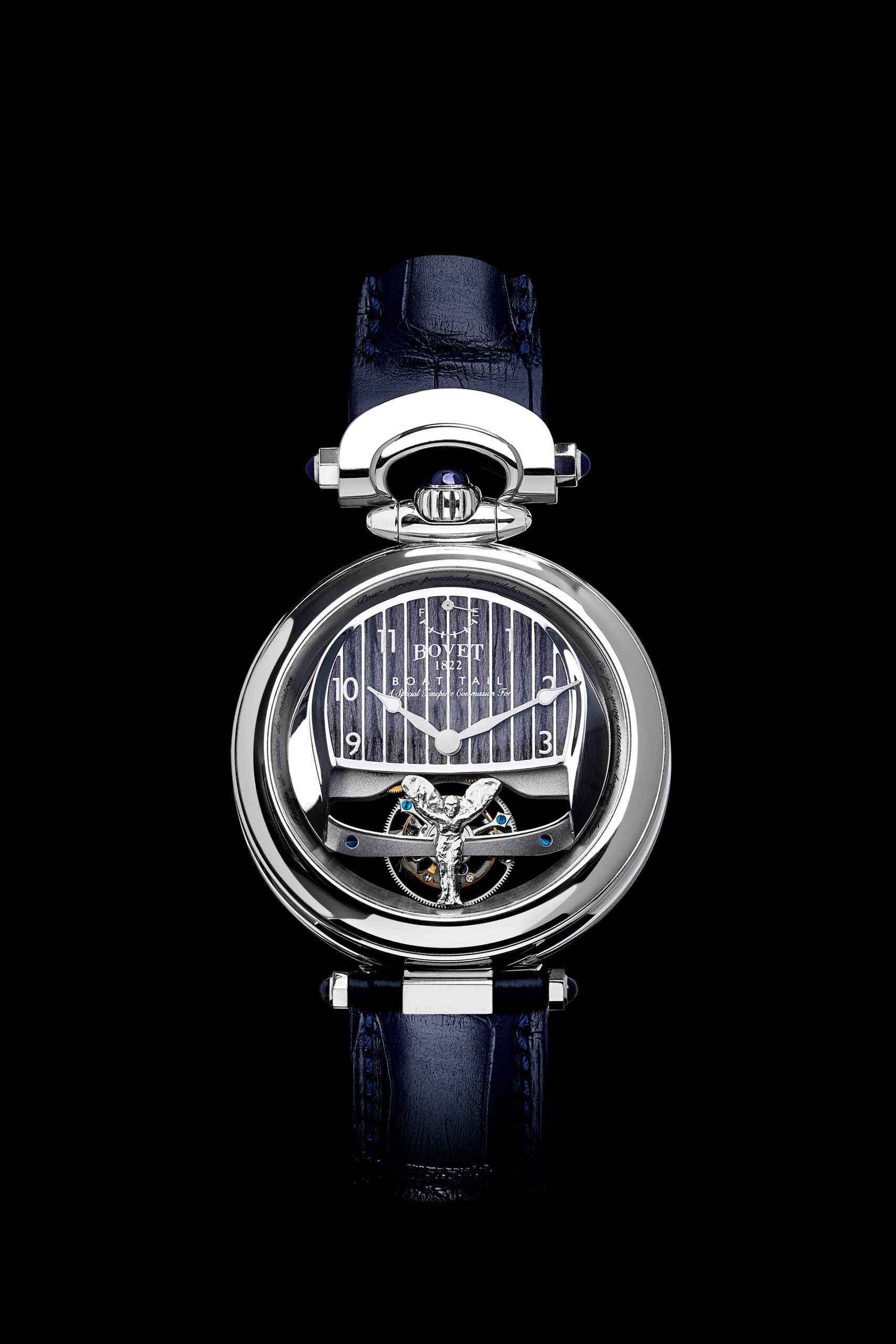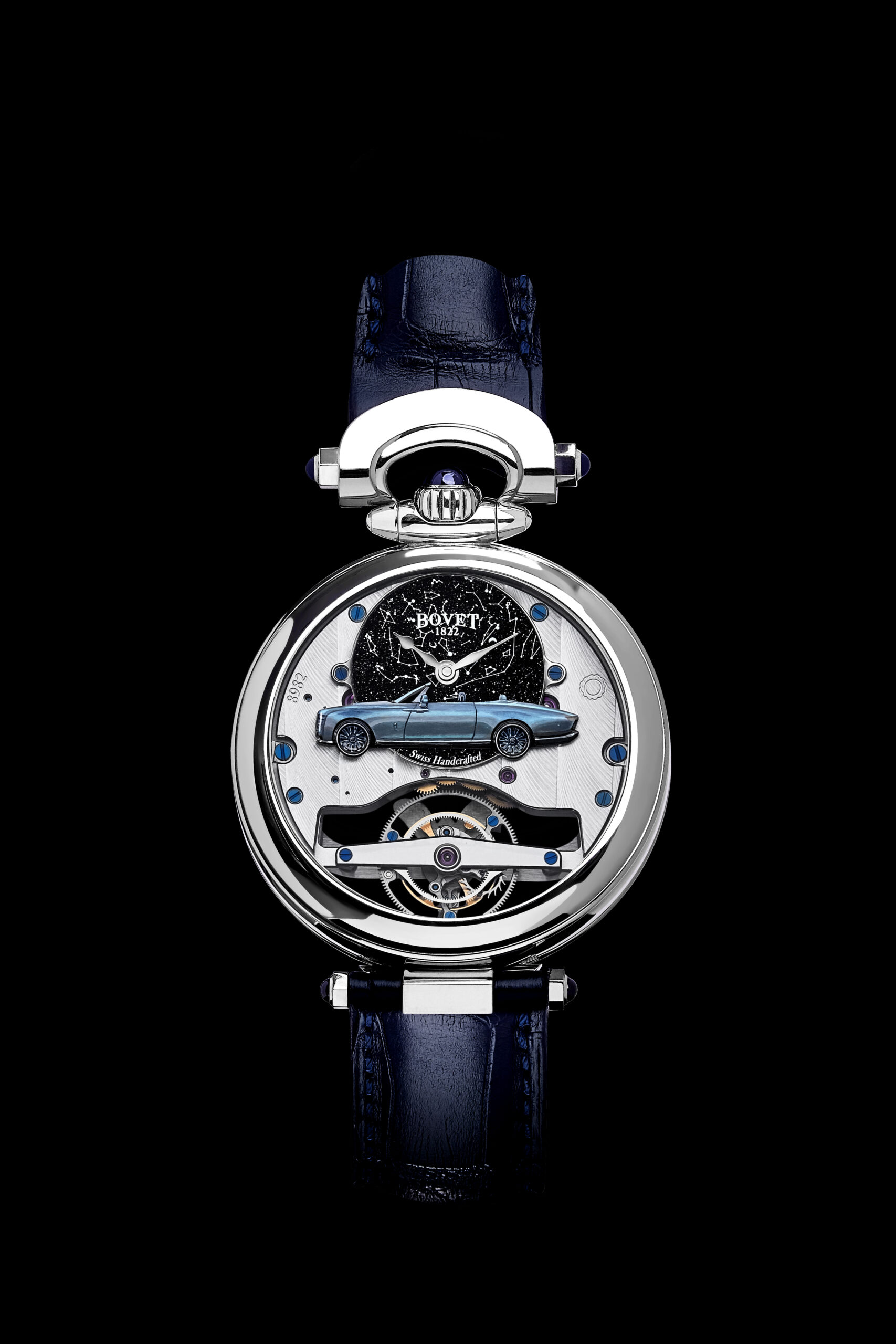 For front dials are handmade of wood marquetry, with an engraved Spirit of Ecstasy sculpture in 18-karat white gold fixed to the tourbillon. The reverse of the two watches varies a bit more: the men's has a blue aventurine glass dial with a sky chart of the owner's day and place of birth, a sculpture of the Boat Tail, with the same colour lacquer as the car, and the women's name engraved on the mirror-polished tourbillon bridge. The women's has a miniature painting of flowers on the mother-of-pearl dial, and also has a sculpture of the vehicle, and the man's name.
The attention to detail here is stunning. After this release, car and watch fans alike will be waiting impatiently for the next two editions of this coachbuild series.