Ole Jensen for Room Copenhagen
The shape of things to come.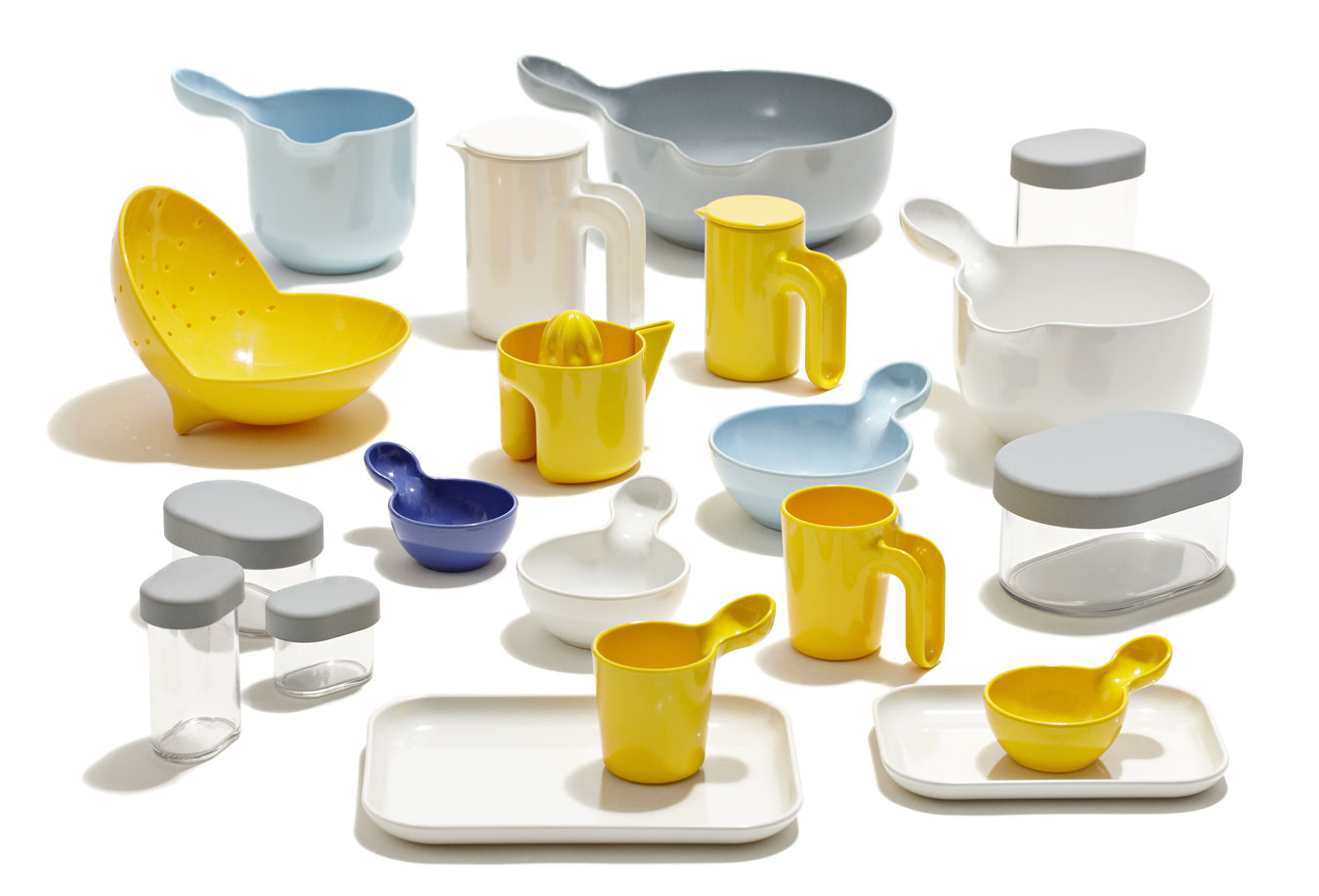 With a roster of design partnerships that include Lego, Pantone, and Paul Frank, Scandinavian design company Room Copenhagen is continuing to mould itself into a leader amongst the design set, and its latest collaboration is no exception. The spinoff of the Plast Team design group has developed its first collection with Danish designer Ole Jensen: a smart, functional set of cooking, serving, and storage products that pay homage to Jensen's mid-90's work and turn functional tools of the trade into lemon-and-white objets d'art.
The line of plasticized pieces marry Jensen's background in ceramics and desire to make common items functional yet playful with Room Copenhagen's affinity for inventive designs that just look good. The collection's cups, jugs, bowls, plates, containers, and kitchen tools are a tribute to the timelessness of Scandinavian design. Rounded rims veer off with unexpected character into firm handles and soft spouts. The series even includes a reproduction of Jensen's famous colander, which allows the user to "sieve and serve in one and the same item", as well as updates to earlier versions of cups and a combination juicer-jug. All in all, a sculptural success, available through DwellStudio.