Magnolia House by Felipe Escudero
When you think of your mother, what comes to mind? What is she fond of? Maybe you think of her cooking, or perhaps the way she hums as she reads. Our mother's mannerisms and fascinations stay with us throughout our lives, and we often find ourselves adopting some of her characteristics without even realizing it. Many find meaningful ways to honour their mothers to remind them of her uniqueness, and for architect Felipe Escudero, it was his mother's love of magnolia trees that prompted the construction of Magnolia House—a home built for his mother to live in and as a tribute to her affinity for magnolias.
Magnolia House by Estudio Felipe Escudero (EFE) is set in the diverse landscape of Los Arrayanes, Ecuador. The single-storey home, completed in December 2021, covers 7,535 square feet. Built around a courtyard with a magnolia tree in the centre, it is distinctively theatrical, paying homage to the tree's significance.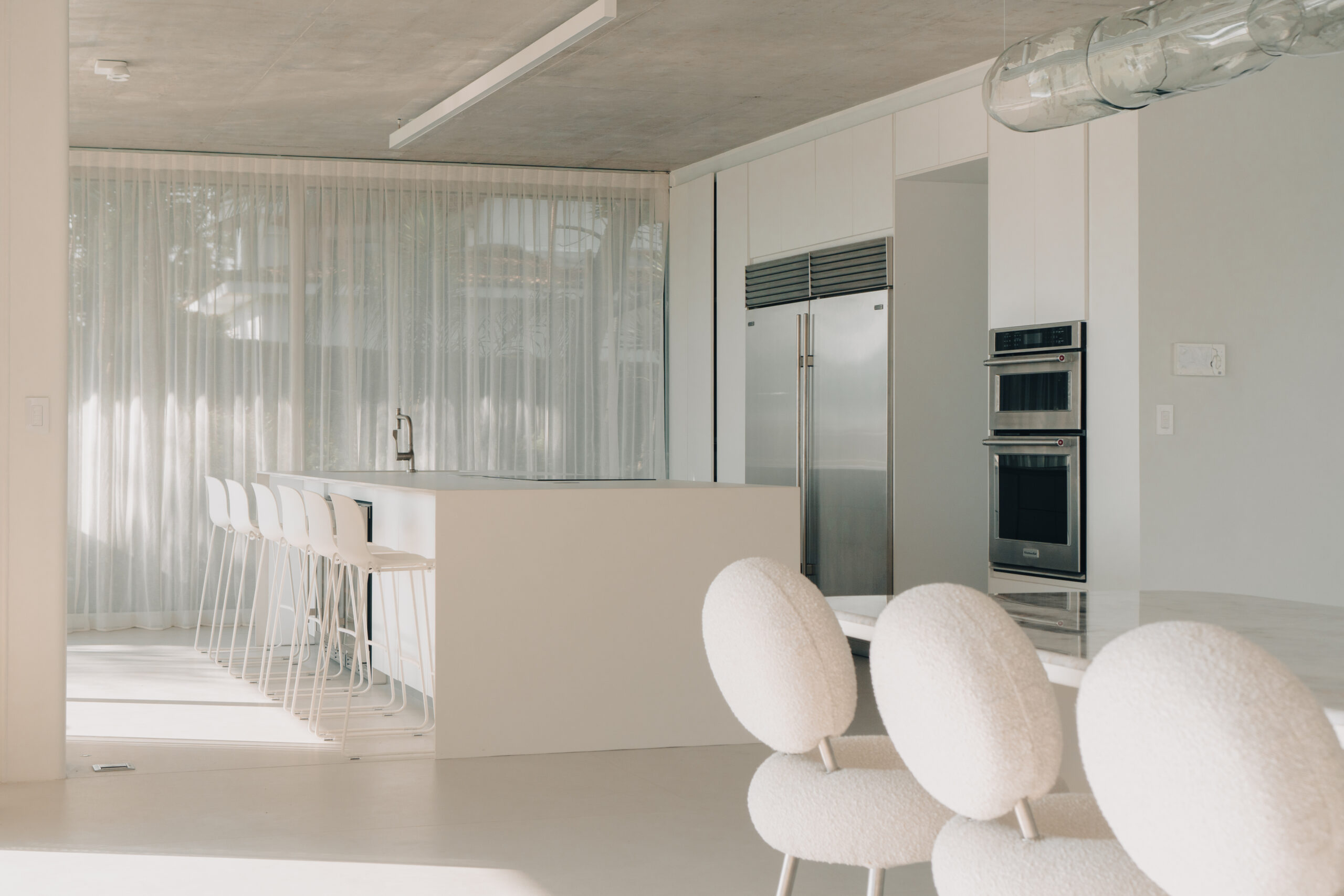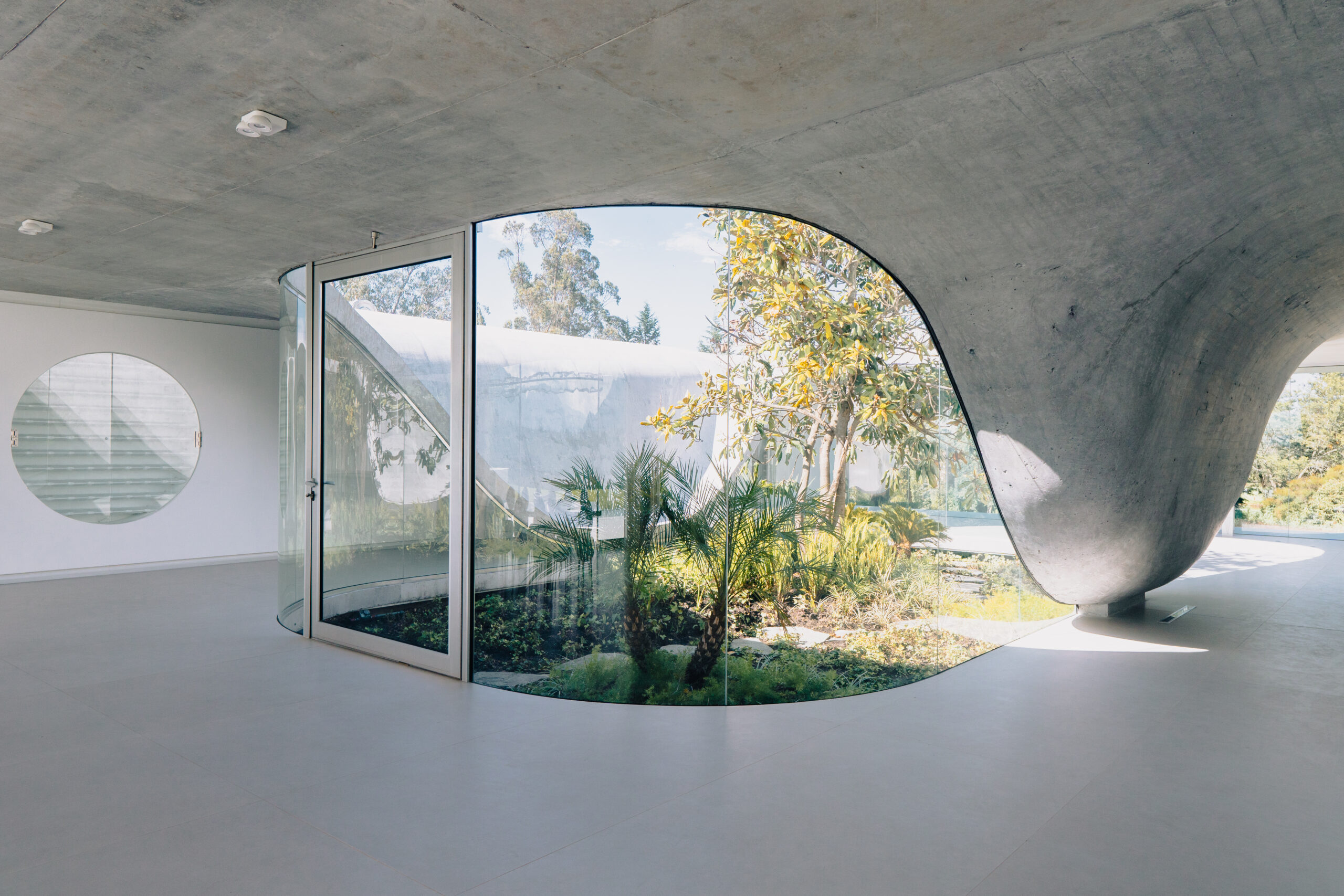 Floor-to-ceiling glass makes up many of the walls, eliminating the barriers between the interior and exterior, increasing natural light, and contributing an airy feel. The balcony wraps around the entire perimeter, making indoor/outdoor living a primary feature. A long rectangular pool stretches out across the backyard space which overlooks the scenic landscape of the Los Arrayanes neighbourhood, giving the home a resort-like feel.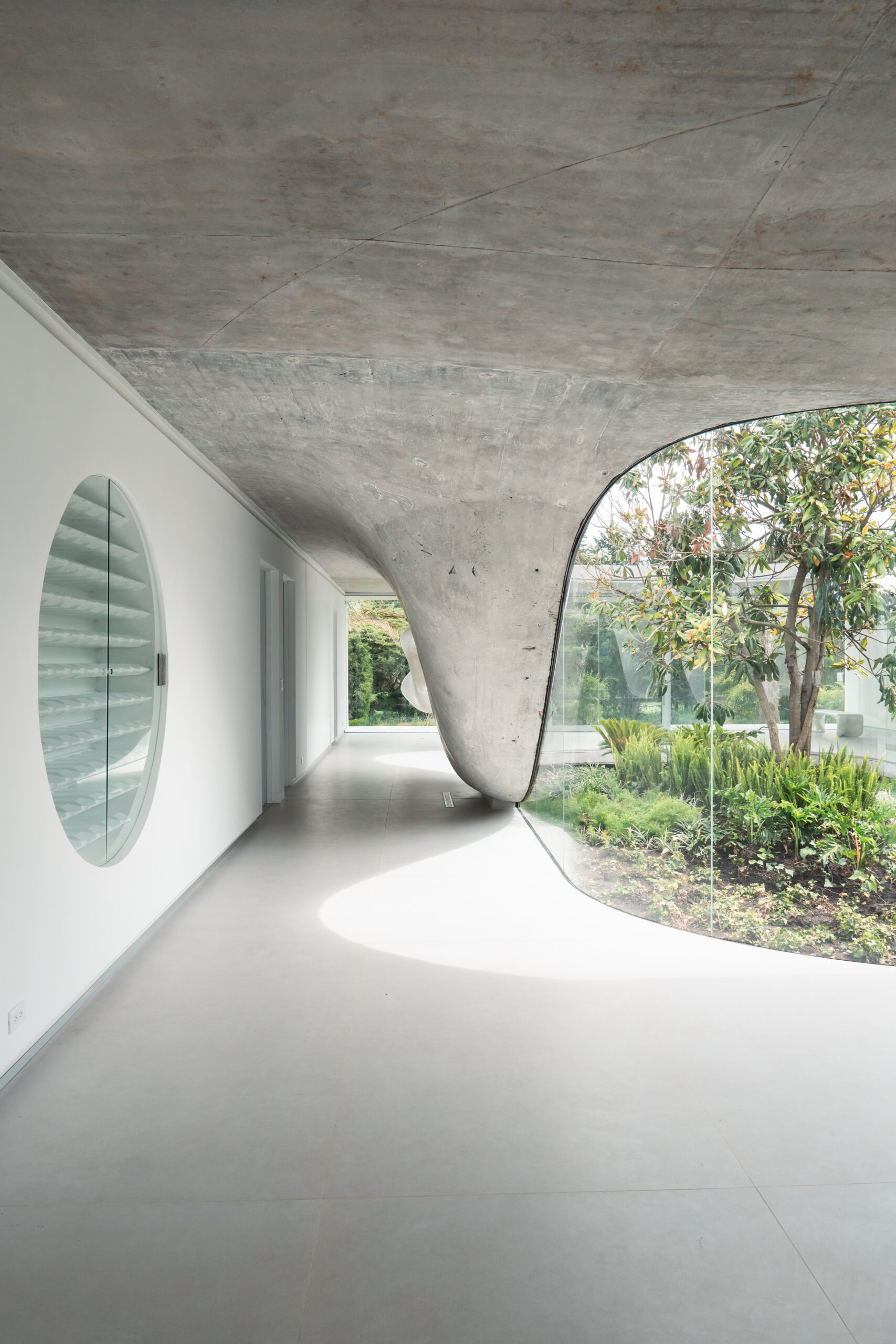 Escudero's juxtaposition of materials introduces a sense of depth to the open interior, with concrete and glass, the opaque and the translucent, working in harmony. Concrete can be a heavy and unyielding material. Here, Escudero used a thin post-tensioned concrete slab with large spans and overhangs, making it appear to float futuristically. Additionally, site-cast concrete was used to give the space an ultramodern feel, bringing intentional asymmetry and geometric shapes into the space, while upholding its structural integrity .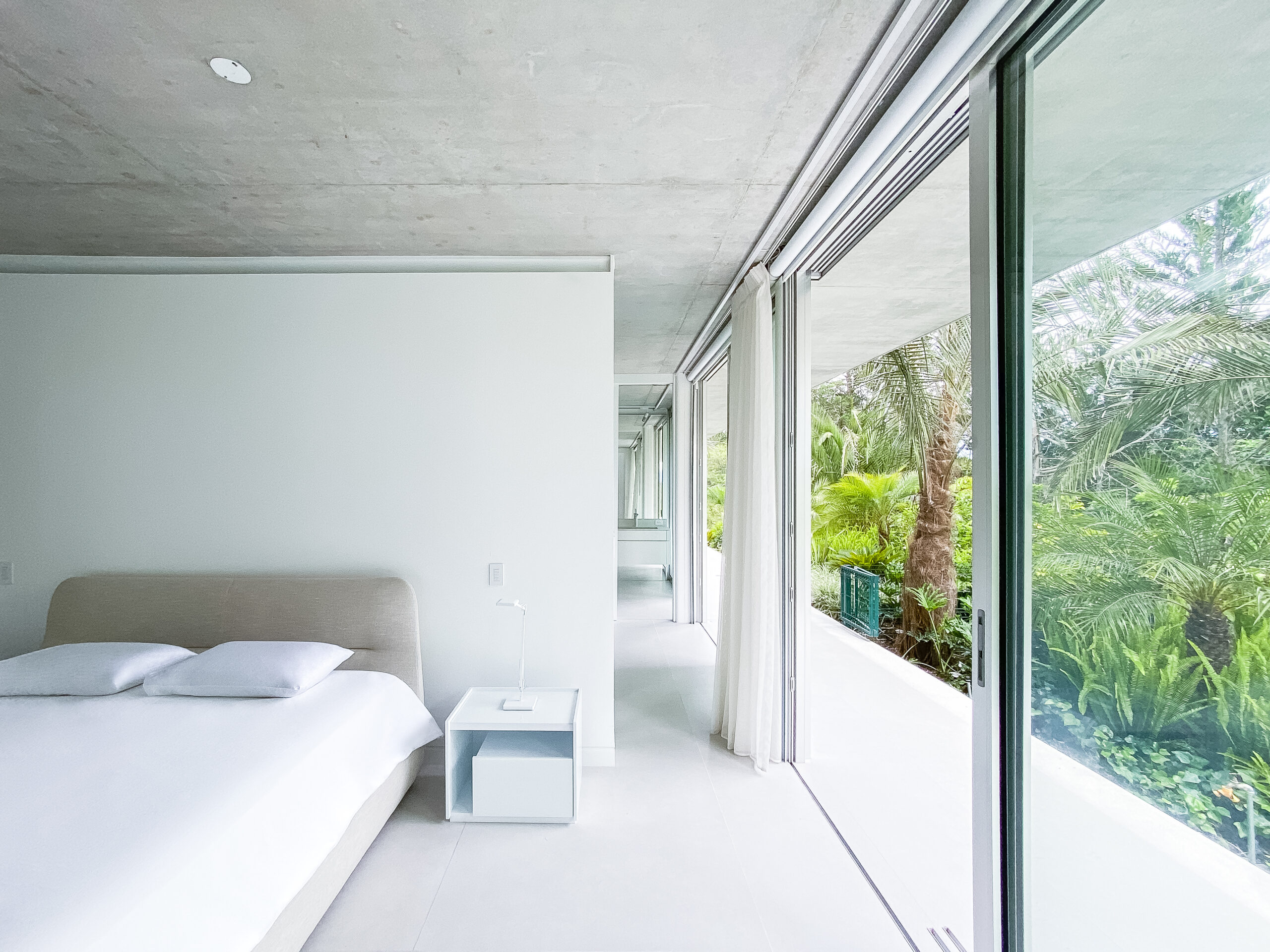 The three bedrooms, each with a view of the surrounding natural landscape, maintains the home's neutral colour palette with hues of white and grey.
The home features EFE's first-ever furniture collection called NEAR LIFE. The handcrafted collection is inspired by the convergence of nature and technology, resulting in furniture that resembles futuristic relics with striking curvatures. Having only a few pieces of furniture in each part of the home prevents it from looking cluttered. The intention is for functionality, while remaining as minimalist as possible.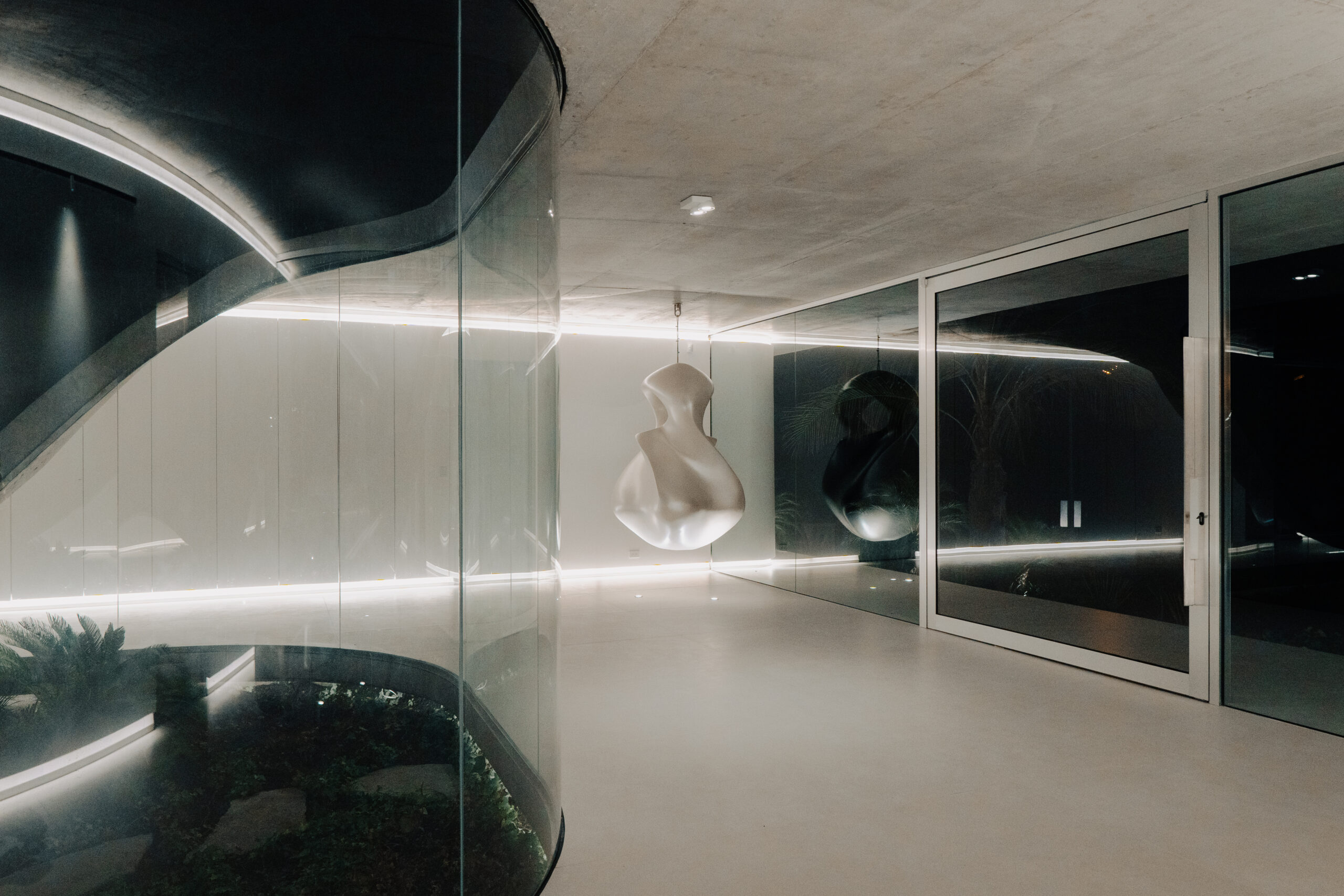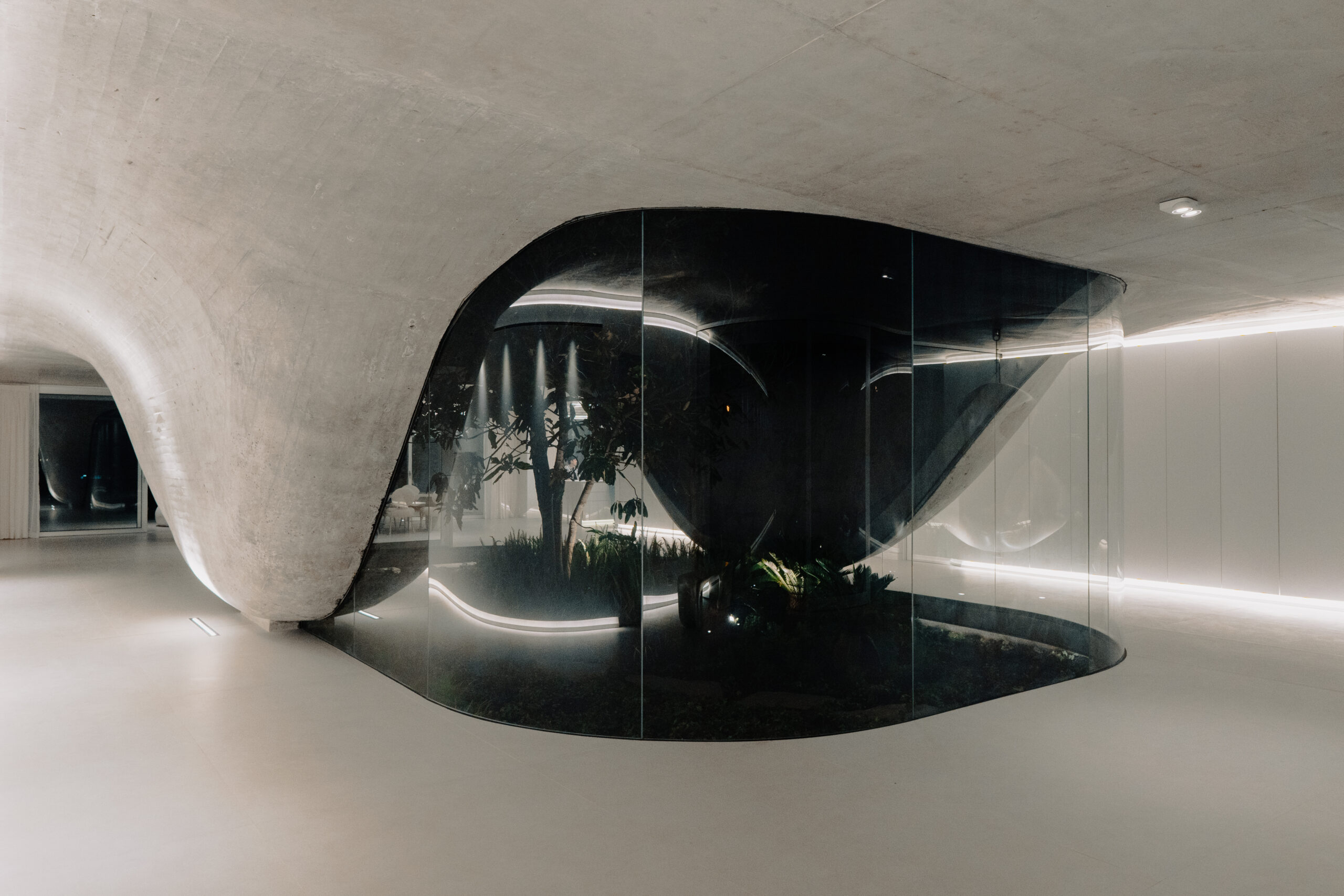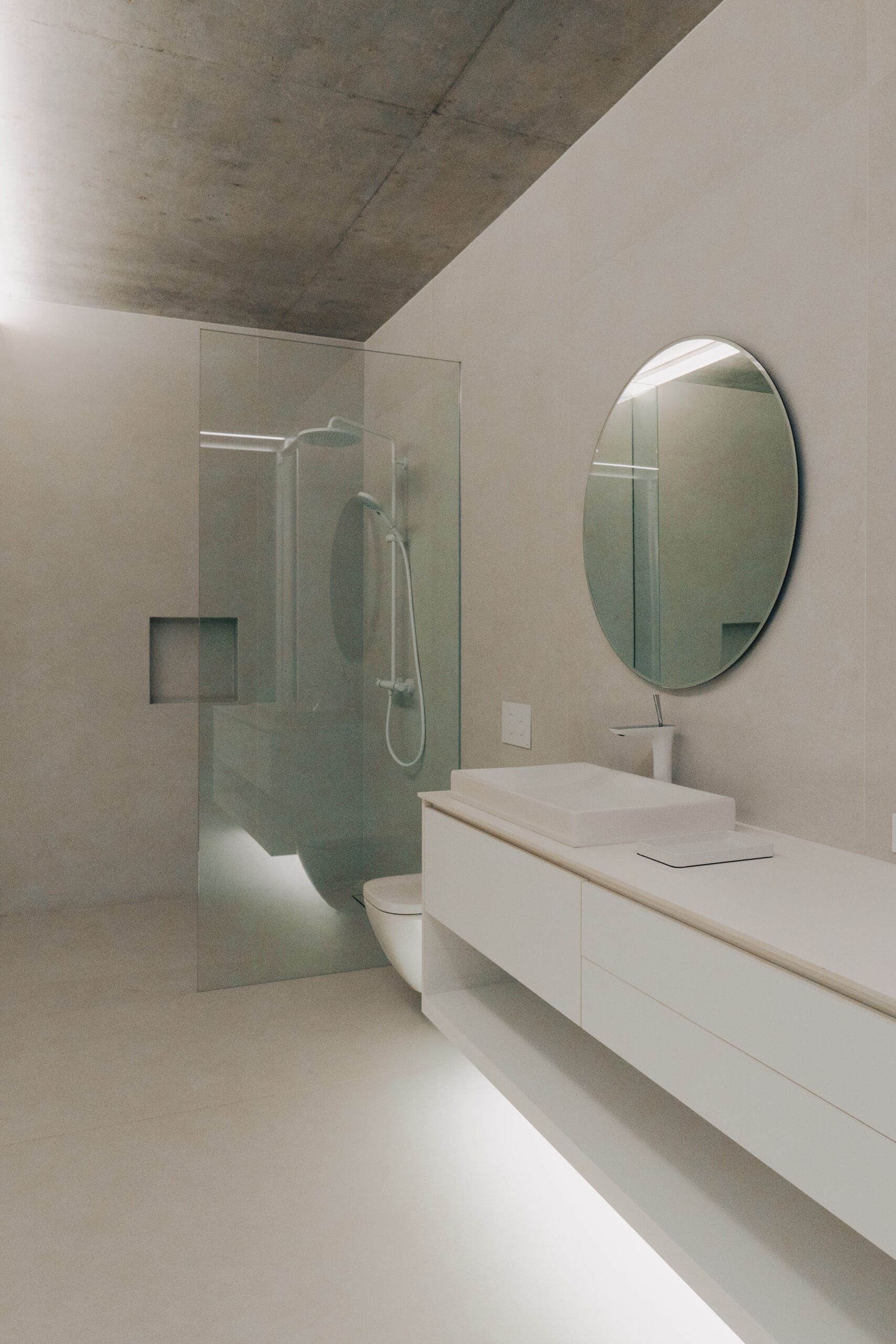 Paying mind to sustainability, solar panels and passive systems, such as ceramic tiles that cover the roof, provide hot water and insulation while minimizing the environmental footprint.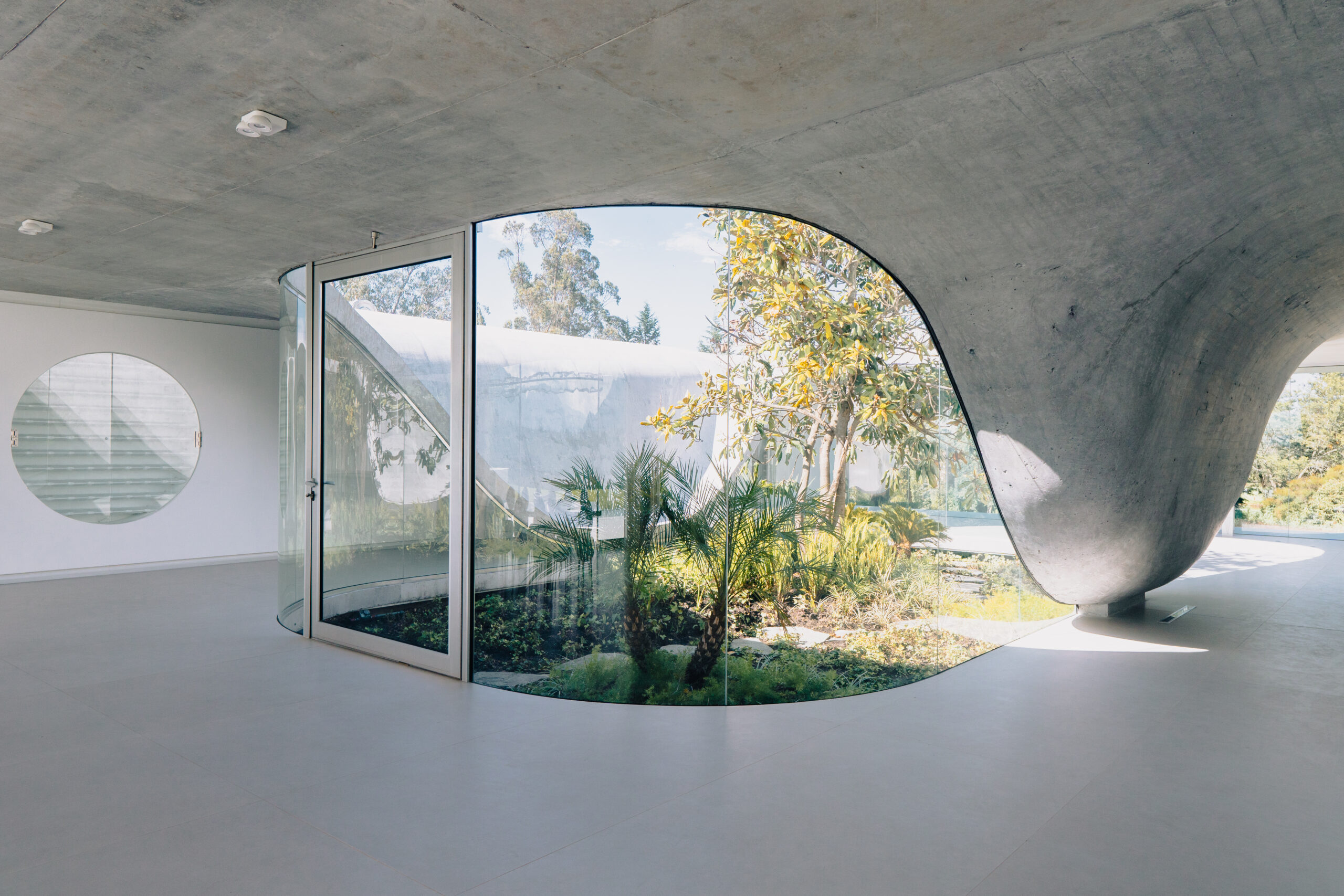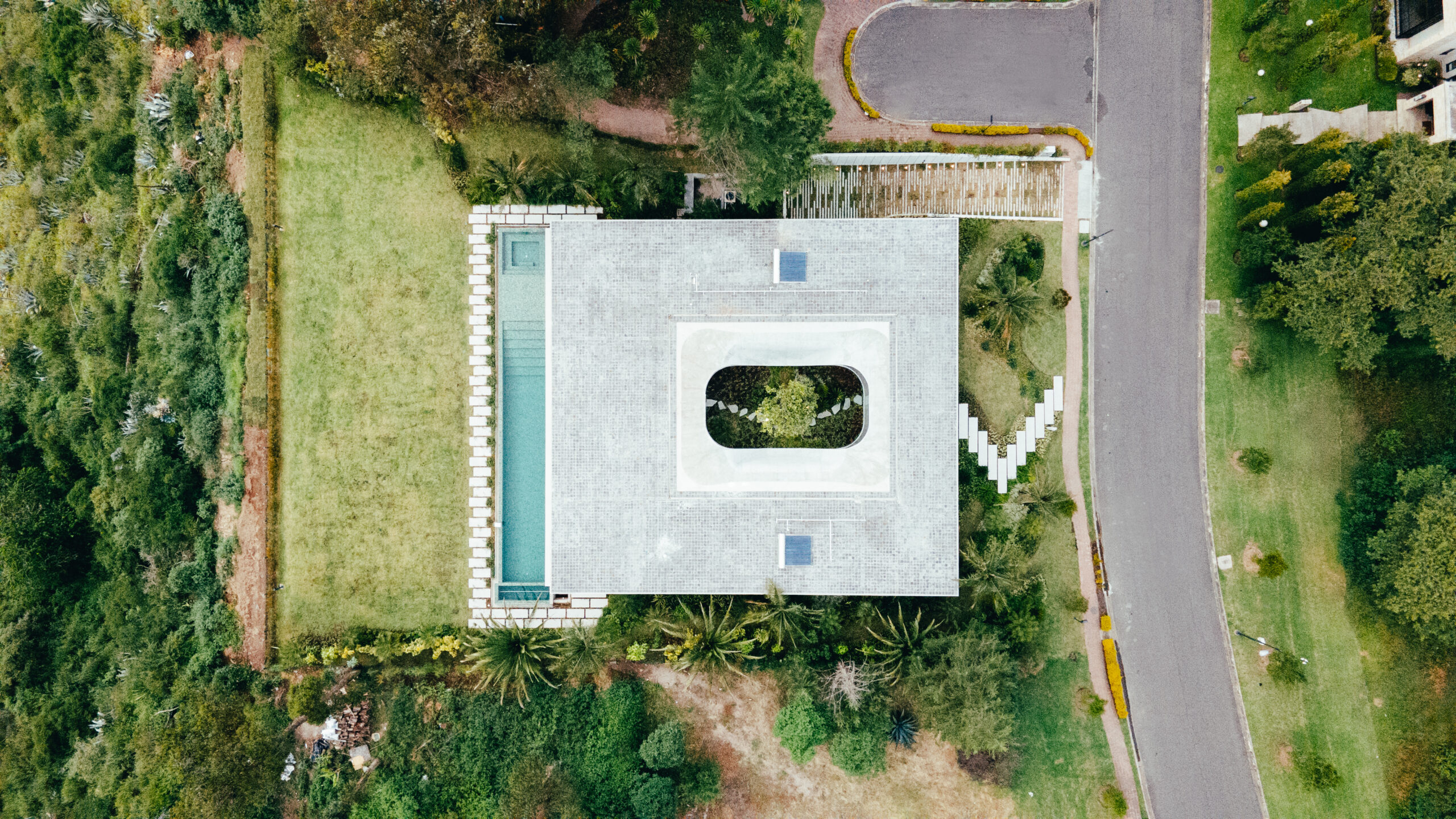 Despite the home's modern and open disposition, it remains cozy. There is an inherent warmth to the space—the warmth of design, Ecuador, and motherly love.
Photography by Haylee Lee & Saul Endara
Part of our Home of the Week series. Read more HERE.
Sign up for our newsletter for architecture news straight to your inbox.