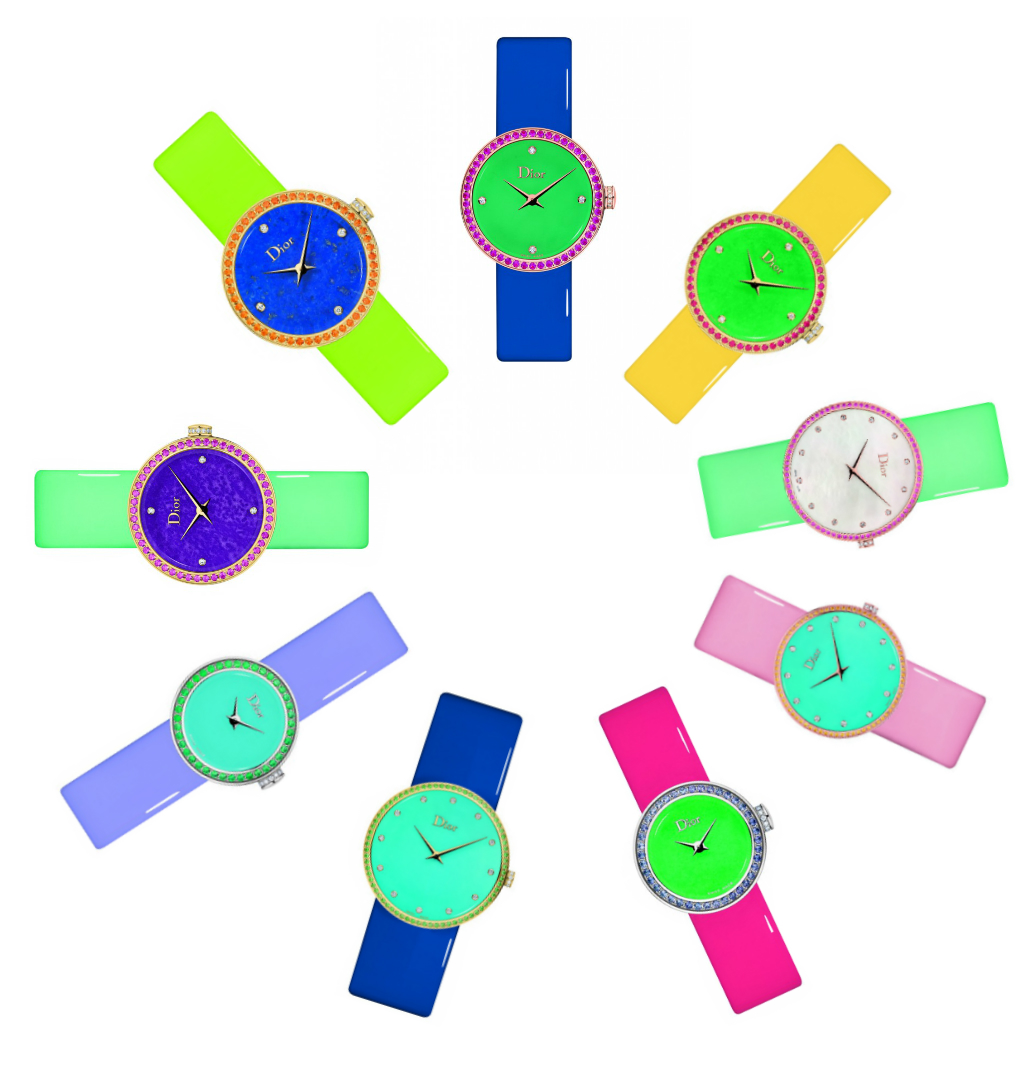 For spring 2016, Victoire de Castellane, creative director of Dior Fine Jewellery, has released a nine-watch collection inspired by the carnival vibrancy of Christian Dior's birthplace, the seaside village of Granville on France's Normandy coast.
The La D de Dior Granville models range in size from a delicate 19mm case to a larger 38mm version, with dials crafted from brilliant stones, like turquoise, jade, purple sugilite, blue lapis lazuli, and green chrysoprase, with colourful gemstone-adorned bezels, and patent leather straps in bright pinks, periwinkles, yellows, and lime sherbet greens. As, with the exception of jewellery pieces, the watch industry has a tendency to limit itself to a rather restricted palette, the collection's clashing rainbow hues are as refreshing as a snow cone on a hot day—thanks, in part, to Dior's use of the Pantone Matching System colour chart, to keep each watch joyfully bright, rather than garish.
With their dialed-up dazzle, the watches are sure to brighten the days of all who lay eyes on them, and are a decisive indication of a growing trend towards colourful timepieces.